Park Eun-bin up to challenge Han Seok-kyu as Princess Hyegyeong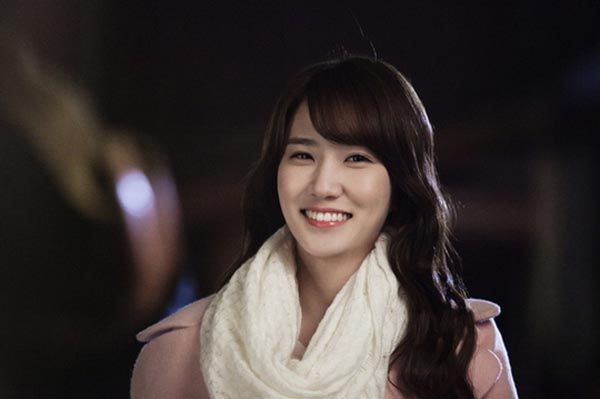 Ooh, the casting is shaping up to be quite promising for SBS's upcoming sageuk thriller Secret Door, which recently confirmed that Han Seok-kyu (Tree With Deep Roots) would be taking the lead role as King Yeongjo. I'm still waiting on pins and needles to know if Lee Je-hoon will ultimately take the role of Yeongjo's son Sado, the crown prince who was locked in a rice chest and left to his death there, but for now I'll have to be patient. (I hate being patient.)
Park Eun-bin is now in the mix as a potential addition, having been offered the role of Lady Hyegyeong, Sado's wife, who famously wrote a memoir detailing the sordid events (which is, by the way, available in English translation). She was the mother to future king Yi San and has been portrayed onscreen a number of times; this is the role recently played by Kim Sung-ryung in the Hyun Bin film King's Wrath, and will be portrayed by Moon Geun-young in the upcoming film Sado.
Park Eun-bin is a former child actress with quite a bit of sageuk experience (Gu-am Heo Jun, Kye Baek, Queen Seon-deok, Iron Empress, Legend) and a budding career as leading lady (Operation Proposal). (I think of her informally as Yoo Seung-ho's lady, 'cause she's been paired with him numerous times, both in leading roles and as child actors—there's Operation Proposal, Legend, and Queen Seon-deok, for starters, as well as a music video and even an ad campaign back when they were tiny tykes.) She also has a natural, understated screen presence that reminds me a bit of a young Gong Hyo-jin.
She's certainly an actress to watch, and if she takes the role, I'd definitely be intrigued to see her paired with Lee Je-hoon. Although truth be told, I'd be eager to see Lee Je-hoon paired with anybody. Furthermore, this is a role that requires some heft despite the character's youth, as she will be in direct conflict with the king, and ain't no lightweight gonna be able to hold her own against Han Seok-kyu, that's for sure.
Secret Door will follow Temptation and premieres in September.
Via Star News
RELATED POSTS
Tags: Han Seok-kyu, Park Eun-bin, Secret Door