Pirate prepares to set sail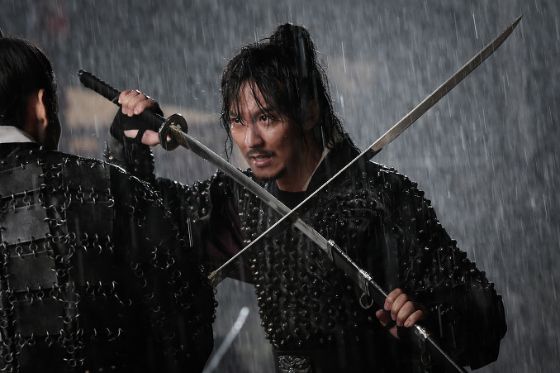 Yay, we've finally gotten more than a teaser of a trailer for the upcoming Pirate movie. It seems we've been waiting forever, and the premiere is finally only a few weeks away. Thankfully, the preview for the Pirates of the Caribbean-esque blockbuster, set about two weeks prior to the founding of the Joseon Kingdom, doesn't seem to take itself too seriously, which is what we'd hoped for from the somewhat zany bandits/pirates/giant whale film.
In the big-budget production, a great seal gifted by an emperor of the Ming Dynasty is apparently swallowed by a massive whale, and a decree is issued by the soon-to-be founders of Joseon: He/she who finds the seal will gain the world! If the event sounds rather hard-to-believe, you'll get a laugh from the trailer, as the characters sound incredulous themselves, repeating back to one another, "Whale? Whale? The belly of a whale? A whale ate the seal? Don't be so ridiculous!"
Kim Nam-gil stars as a mountain bandit with a whole lot of guts and confidence. Naturally, the self-assured leader of the band outlaws is determined to find the missing seal to earn the sizable reward, but the landlubbers will need help. They'll initially compete, but eventually join forces with pirate leader Sohn Ye-jin (his former Shark flame) and her pirate posse. (Off-topic, but they sport nearly matching 'dos in the movie! And it works!)
Kim and Sohn shine in some slick action sequences, and other familiar faces round out the cast: Kim Tae-woo is one of the founders of Joseon (although he's looking rather pirate-like himself with an eye patch), and Sulli is Sohn Ye-jin's pirate protégé. Yoo Hae-jin offers great comedic relief as a member of Kim Nam-gil's brigands – I love the bit at the end of the clip where he, who has never seen the ocean before, is teaching his fellow bandits breathing techniques for swimming in the sea.
Pirate, directed by Lee Seok-hoon (Dancing Queen), hits theaters August 6.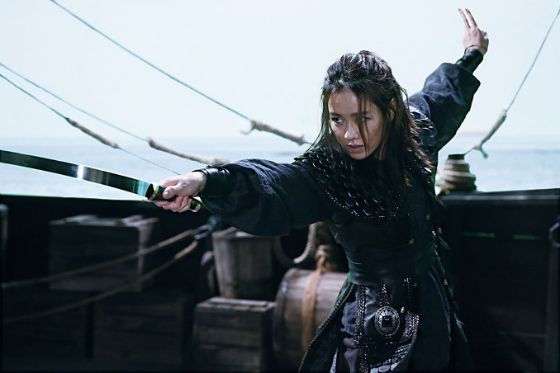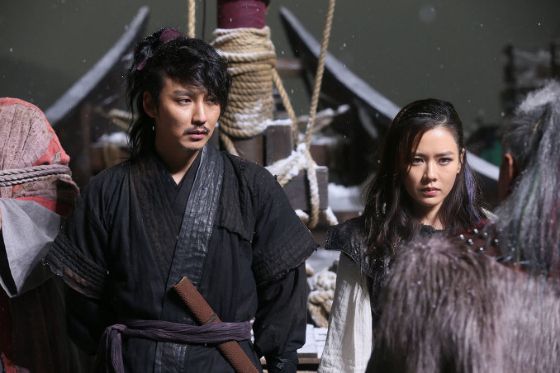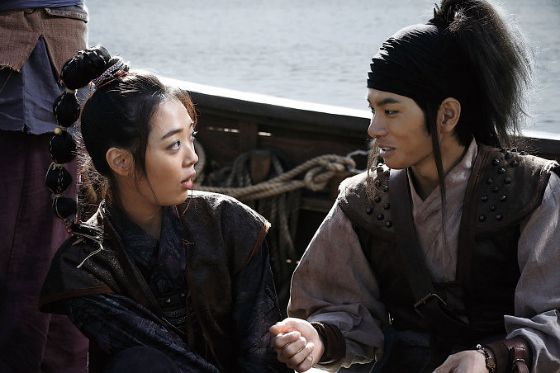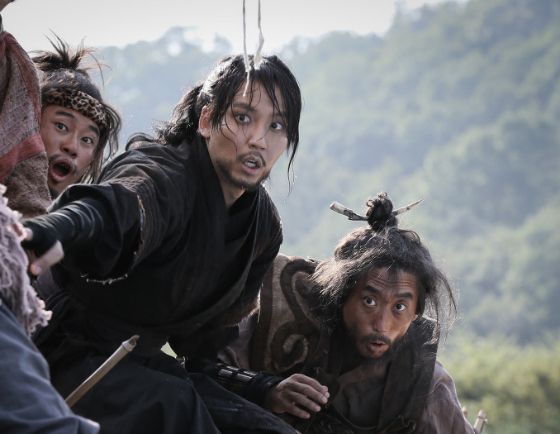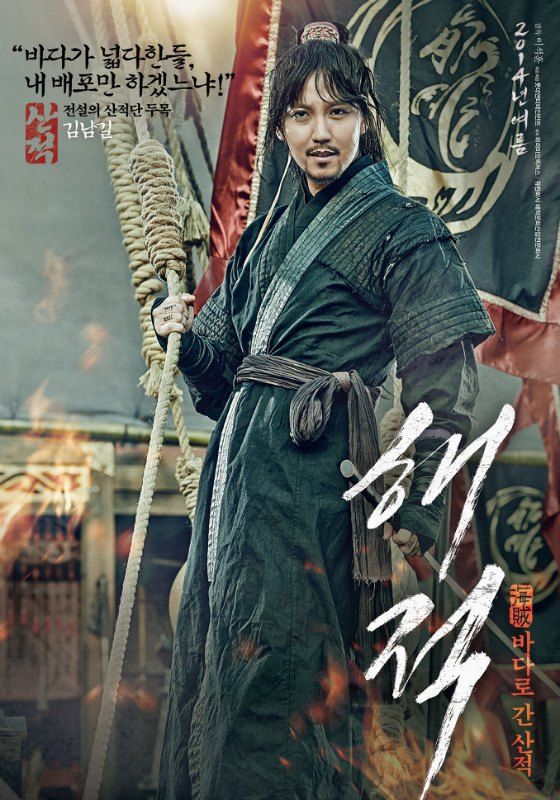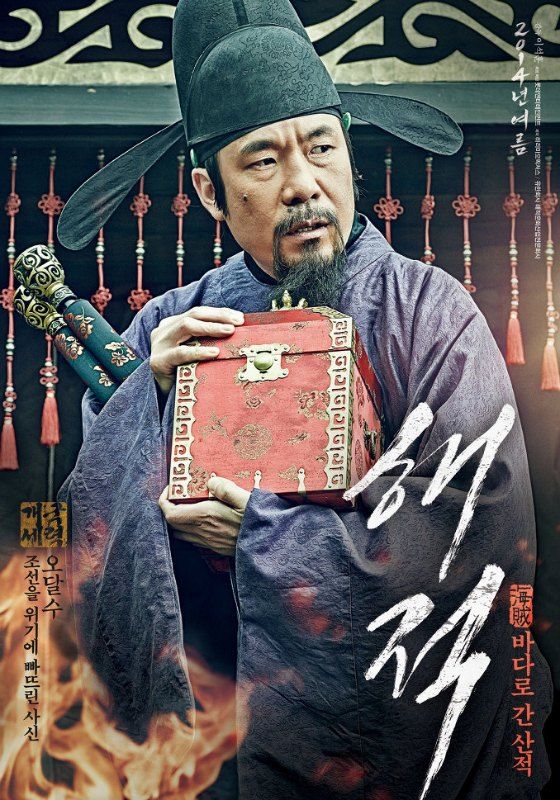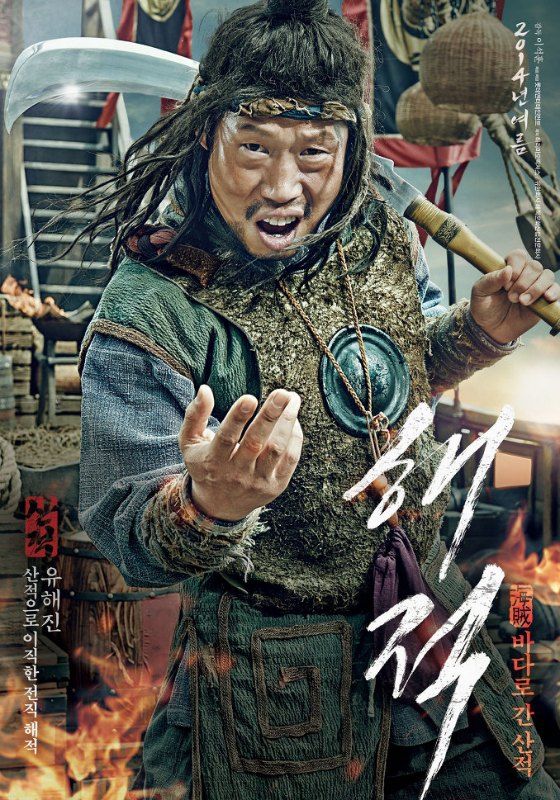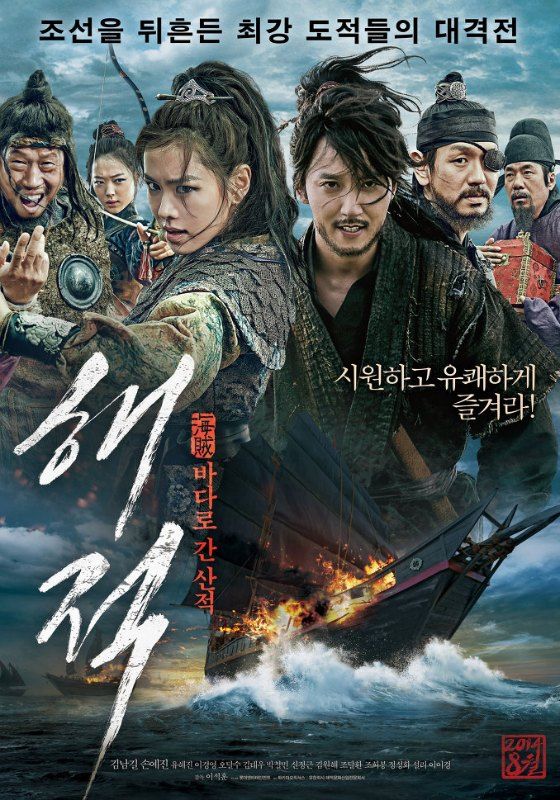 Via Hankook Economy
RELATED POSTS
Tags: Kim Nam-gil, Kim Tae-woo, Sohn Ye-jin, Yoo Hae-jin