Posters and stills for web drama Vampire Flower
Official posters are out to get us amped up for today's release of Vampire Flower, the web dramatization of the popular, same-named internet novel. About a romance between a vampire and a human, fans of the original material have been eagerly awaiting the online drama, which has cast A-JAX's Jaehyung as the central vampire on a quest for a flower that will enable him to become a vampire lord, and the cute and spunky Kim Ga-eun (Age of Feeling, I Hear Your Voice) as the human girl he falls in love with.
Within the posters, Jaehyung's eyes are subtly shaded red and he looks the part of stoic vampire, while Kim displays mixed feelings – it seems she's emoting fear, comfort, anxiety and trepidation all at once. A Vampire Flower source said, "The two actors commanded their characters; as a result we were able to complete a poster that shows their versatility."
In the stills, the pair look the part of adorable couple on a casual date, eating street food and picking out sunglasses for each other to try. Jaehyung and Kim are said to have become friendly during filming, and they are rumored to have made the set quite enjoyable for the staff with their easy rapport.
First-time actor Jaehyung said, "Since I'm very new to acting, I ended up asking my co-star for her advice. As I did that, we naturally began to show more concern for each other and began to be more comfortable with each other, and I think that's why we worked well together."
Despite having had reservations about the idol-filled cast (A-JAX's other members round out the vampire coven), the stills are intriguing, Kim Ga-eun is a draw, and the web drama format almost makes it easier to give it a shot. The 6-episode web drama Vampire Flower premieres today on Naver.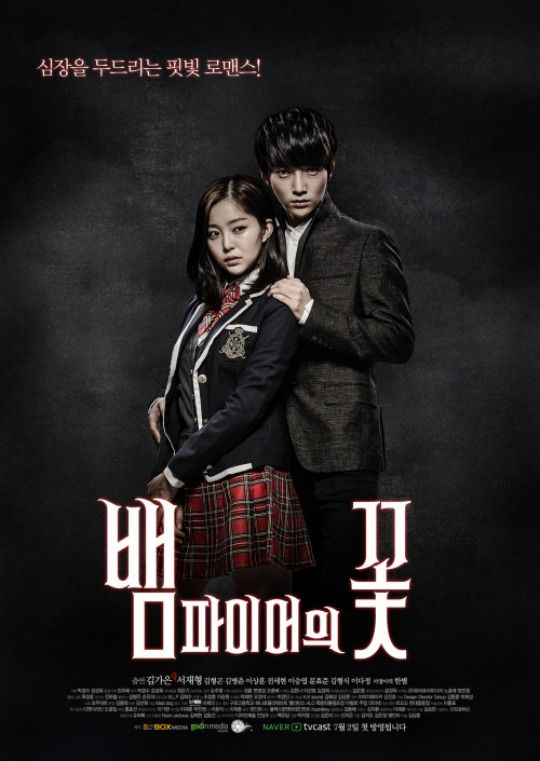 Via Xport News, Financial News
RELATED POSTS
Tags: Kim Ga-eun, web drama