Three Musketeers (and prince) in poster and stills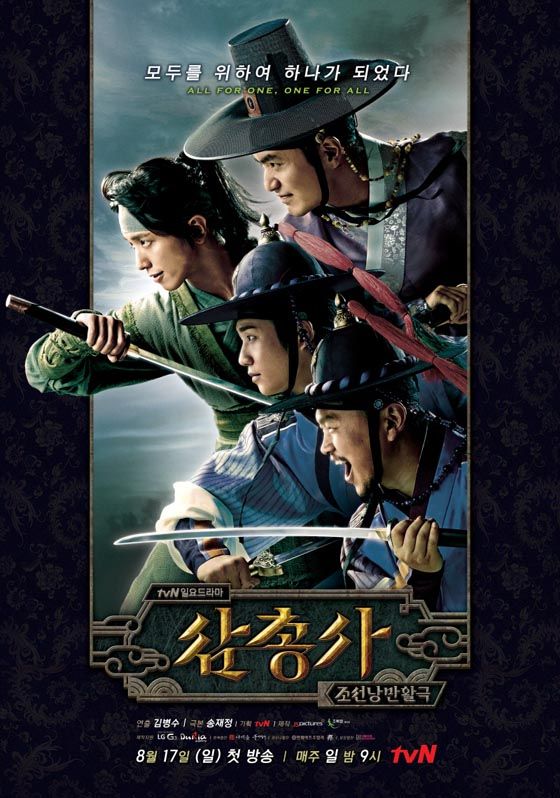 So, I can't give you any new news about tvN's upcoming blockbuster action drama Three Musketeers, just stills. But they're pretty stills! So have at 'em.
(I will contend that the main poster, above, is perhaps the least attractive of the bunch, but everything else has that slick, flashy veneer and fast-moving action energy, so I suppose I'll give the poster a pass. Even though it's your main poster! Could you maybe try not to look like the cover of a straight-to-video release from the '80s? You know, the kind where the lips don't match the sound?)
One nice accomplishment of this production is to make it look both badass and flower-boy-pretty. Though when you cast Lee Jin-wook and Jung Yong-hwa as your leads, maybe that was just gonna be a given. Yang Dong-geun is more badass than flower boy, but his rough-n-ready charm should balance out with newcomer Jung Hae-in's boyishness.
I'm eager to see what this drama does to meld Joseon history with the classic story, though honestly I don't need it to hew too closely to the Dumas tale; the premise alone is strong enough to build a drama on. And I know I sure am up for a saucy summer swashbuckler, so let's hope Three Musketeers delivers when it premieres in another couple weeks; its first episode will air on August 17. All for one, and all for love one for all!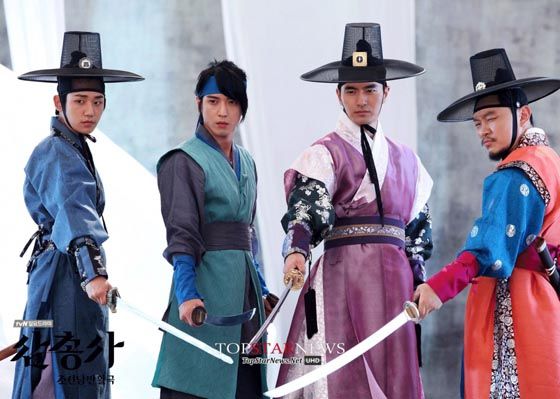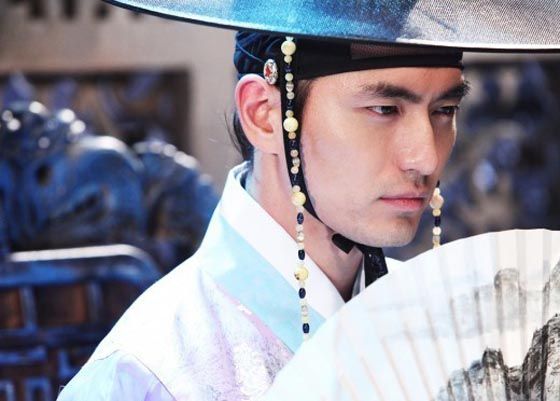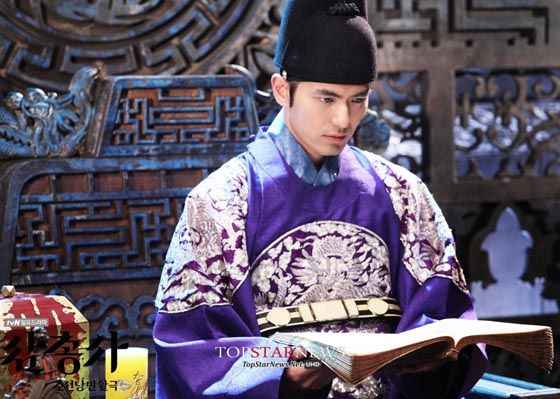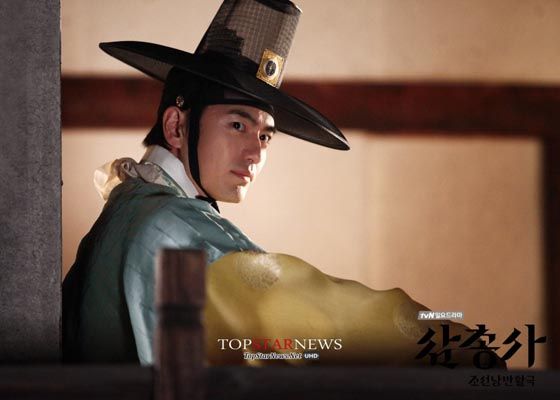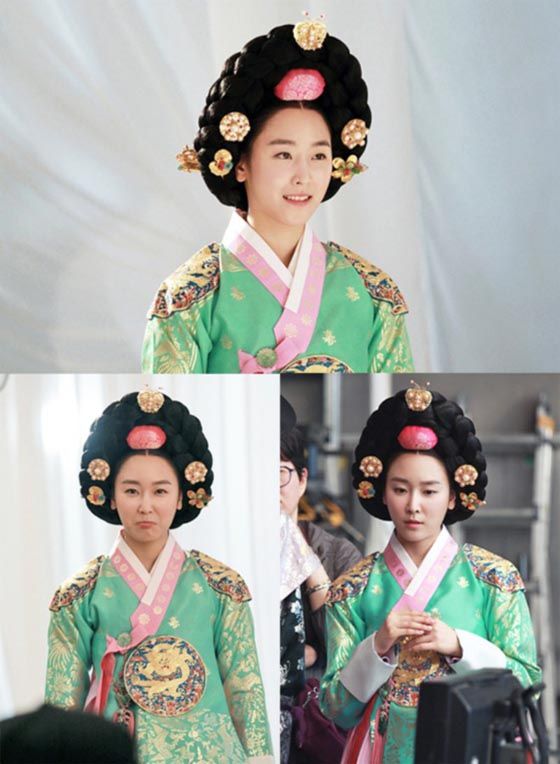 Via Chosun
RELATED POSTS
Tags: Jung Hae-in, Jung Yong-hwa, Lee Jin-wook, Three Musketeers, Yang Dong-geun