Discovery of Romance: Episode 2
Another quality rom-com headed your way! I'm happy to say that we've got some crackling chemistry and some fun-filled times to keep us company. Discovery of Romance takes a fresh spin on the "exes meet again" storyline and has some great potential with its formatting, which definitely stood out in this episode. I'm already in love with the characters and the story, which is a good sign this early on. I am sure this show will bring some lovely, romantic, and hilarious goods.

EPISODE 2: "Will you break up with him and come back to me?"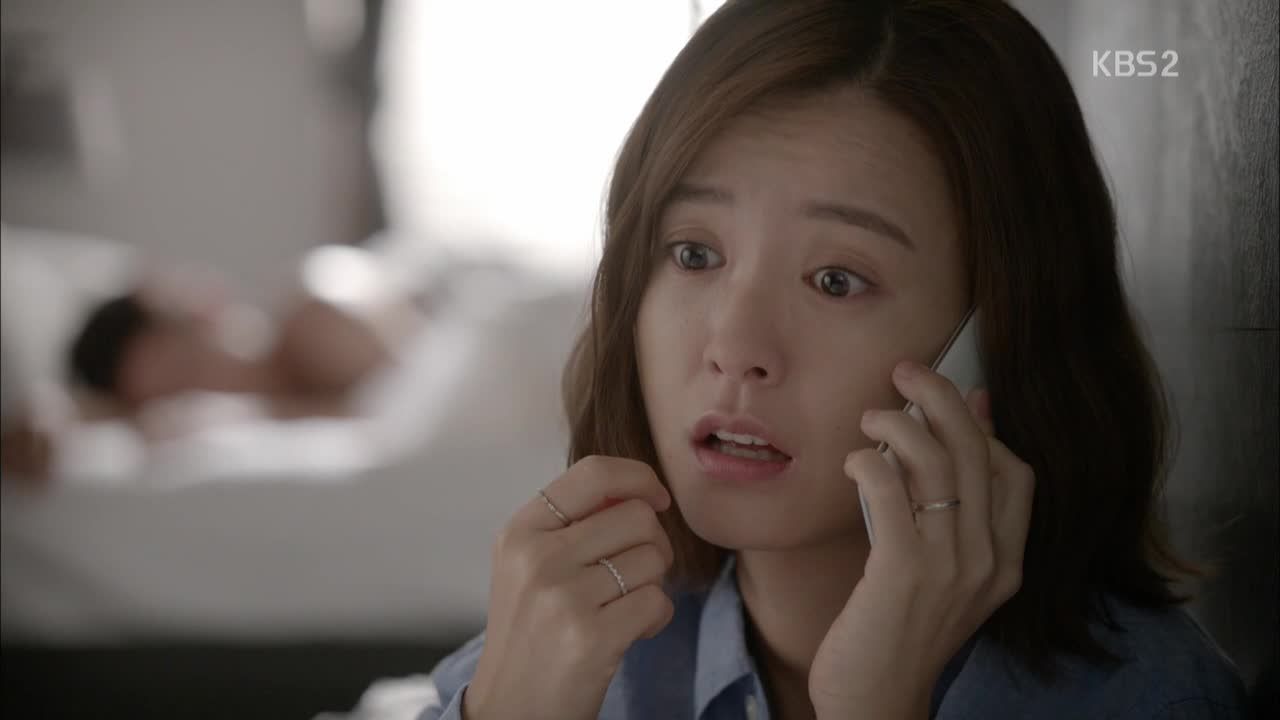 We start off with a devastated Yeo-reum, who's failed at every single attempt to lie to her boyfriend Ha-jin about where she was last night. She eventually gives up and tells him that she'll explain everything afterwards. She hangs up and looks back at the bed where she slept, next to her ex-boyfriend Tae-ha. They make eye contact, and she wonders what the heck happened to them last night.
Back in her clothes, Yeo-rum asks Tae-ha what happened. How did they end up sleeping in the same bed? Casually making coffee, Tae-ha asks if she doesn't remember anything. "You seemed to be having a good time. It's a shame you don't remember. I liked it… last night." She reacts to his vagueness with a worried look.
Over at Yeo-reum's house, Mom calls the three friends into the house and heads in. Outside, Sol blames Ha-jin for going out on the blind date, as Yeo-reum is sure to have drowned her sorrows drinking the night away and passed out somewhere. She even did that last year during her dad's memorial day. Sol angrily walks into the house, and Joon-ho follows, lamenting that today will be Ha-jin's memorial day.
Yeo-reum tries to clarify if they actually slept together last night, but Tae-ha doesn't help. He seems amused and tells her that since she has a boyfriend, it's better for her to not remember and just believe that nothing happened. Yeo-reum's convinced that he's bluffing and nothing actually happened. Tae-ha smiles at how she's getting so worked up about this and tells her that it's going to be hard to send her back to her boyfriend.
Yeo-reum points out that he had ways to get her home last night, but Tae-ha gives her an unexpected reply. "I didn't want to send you home. I wanted to stay with you for a day. Because once in a while, I thought of you."
The tense moment of silence is broken by Tae-ha's offer to make her breakfast since it's her birthday. Yeo-reum snaps out of it and tells him that it's indeed her birthday, so she wants to spend it with people she likes. Hoping that she never sees him again, she walks out.
Looking back at Tae-ha's house, Yeo-reum narrates her feelings. "This is the worst. I don't know what to do because I don't remember everything. How could I spend the night at Kang Tae-ha's house? And lie to my boyfriend…" Speaking of, Ha-jin stares at his phone, contemplating whether or not to use the GPS tracker on Yeo-reum.
Yeo-reum takes a taxi home and asks the driver where they are. She finds out they're in Seongbuk-dong, and so does Ha-jin, who's looked up her location. He stares at his phone, unable to understand why she would have gone there. In his office, he looks at his proposal ring and texts Yeo-reum to make sure she made it home and to wish her a happy birthday.
Sol and Joon-ho go through the birthday cake rituals, and as soon as Yeo-reum blows out the candles, Joon-ho cuts to the chase and asks her where she was last night. He suspects that she was with Tae-ha, and Sol doubts it. But Yeo-reum confirms this, saying she wants to die. She tries to explain the situation, but Sol asks the question of the hour: "Did you sleep with him? Did you do it?"
Joon-ho cuts her off and tries to figure out what exactly went down, but Yeo-reum can't explain. Her friends give her a well-deserved tsk tsk and decide that they cannot tell Ha-jin about this, or at most, insist that they did not sleep together.
At work, Ha-jin and Joon-ho attend to a new plastic surgery patient, discussing which parts of the face they'll take care of. They give her a mouth wrinkle operation as service, since she's a celebrity (cameo by comedian Jung Joo-ri). When we see her face, it's covered in pen marks, and she insists that she'll no longer be a comedian; she will be an actress. Haha.
In the locker room, Joon-ho comments on how it was a difficult surgery, but Ha-jin is noticeably silent. Catching on, Joon-ho tells him an altered version of what happened with Yeo-reum. Like Sol said, she wandered around a park and passed out. He says that it's Ha-jin's fault for going on that blind date, which was a huge shock for Yeo-reum.
Joon-ho tells Yeo-reum his cover story and assures her that he seemed to believe it. But Yeo-reum seems doubtful since he caught her telling all those lies. He probably just pretended to believe the story since he likes her. Yeo-reum sighs, deflated.
Mom is a screenwriter and works on her latest drama in her office, and smiles when she gets a text from Yeo-reum thanking her for giving birth to her. Suddenly, someone enters the house and Mom's assistant assumes it's the producer, an unwelcome guest from the look on Mom's face. Drama producer BAE MIN-SOO walks in, takes off his dirty shoes, and collapses on the couch.
They seem to be old acquaintances, as they address each other informally. Mom complains about his frequent visits, saying that she turns in her drama scripts on time and nothing should cause him to pay them a visit. But Producer Bae has another reason for crashing at their place. He claims he hasn't slept in four days because the ghost of his wife haunts him with constant nagging around the house. Brush your teeth, shower, clean… HA.
The assistant, JANG GI-EUN (Jung Soo-young), hands the producer a towel, and Mom silently acquiesces. She goes back to work, and the assistant laments about how difficult it must be for her to watch a friend of 20 years go through such hardship after his wife's death.
But Mom doesn't seem to care too much and tells her assistant to throw his shoes out the door. They smell and she can't concentrate. Plugging her nose, she drops the stinky shoes outside the door.
Joon-ho tries to convince Ha-jin to call Yeo-reum, but he ignores the requests. Suddenly, the delivery girl Ah-rim arrives looking for Doctor Do Joon-ho and asks if he remembers her. He guesses wrong the first time ("Did I fix your nose?") but realizes she's the fresh juice delivery girl. She's gotten his order wrong on multiple occasions, and his complaints got her fired.
She grabs his hand and pleads that he take back his complaints. Ha-jin notices the scar on the girl's arm and approaches her. When he asks where she got the scar, she replies that it's from her childhood. Realizing that this might be the girl Ha-jin's been looking for, Joon-ho asks for her name. "My name is Ahn Ah-rim."
The two boys reconvene in an office. Ha-jin confirms that the scar is for sure the one he's been looking for, and the name is unique enough for identification. Joon-ho offers to look into the girl's background, and Ha-jin nods.
At their furniture workshop, Sol asks Yeo-reum if she's heard anything from Ha-jin yet. She hasn't and starts to worry, but then they hear a car honking down below. It's Ha-jin! He asks the girls out for dinner, and Sol appropriately declines to tag along.
At dinner, Ha-jin finally asks the question: "Where did you sleep that night?" He starts over and admits that he tracked her phone. He was worried and also didn't understand why she had lied to him. He didn't ask anything on her birthday because he wanted her day to be happy.
Yeo-reum takes a gulp of water and wonders if she should tell him the truth. After a quick moment of contemplation, she blurts out, "I'm sorry." That catches Ha-jin off guard, and he thinks to himself about the implications of the apology.
Unable to hide the truth, Yeo-reum admits to everything – switching her phone with the hotel guy, meeting to exchange phones, and sleeping at the guy's place. Ha-jin drops his utensils in shock as Yeo-reum continues to explain that she was drunk. She claims that she didn't call him because he doesn't like seeing her drunk, but he says that's no excuse.
She assures him that nothing happened and asks him to overlook this one time. But Ha-jin is furious and starts to criticize her drunken habits. He says that Yeo-reum becomes flirtatious when she's drunk. Even when they first met…
Yeo-reum takes offense to this and clarifies what Ha-jin just said. "So you're saying that I become shameless when I'm drunk? Do you think I do that to every guy? I liked you, so…" Ha-jin tries to clear up the misunderstanding, but Yeo-reum already starts to walk out.
Outside, Ha-jin grabs her and offers to take her home. She declines, saying she has somewhere else to go, and tells him not to contact him for the time being. He apologizes, admitting to his mistake, and gives her his wallet because he knows she only carries around minimal cash. Yeo-reum won't let him take her home or call her, but he still wants to make sure she gets home safe in a taxi. Aww.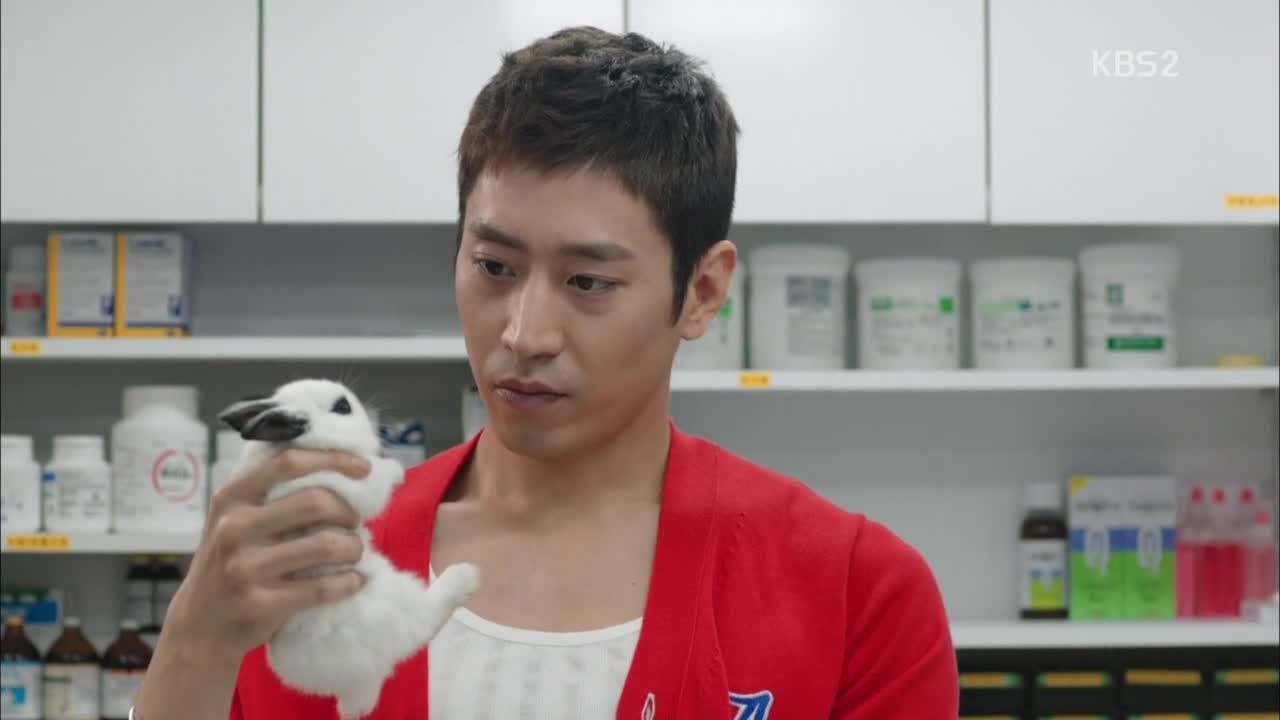 Meanwhile, Tae-ha is taking care of his new bunny. He goes to the vet to get the necessary shots and supplies to take care of his new pet, a female rabbit. He attempts to stuff it in his pocket afterwards, and the small creature actually fits.
Upon returning home, he's met with an angry Yeo-reum, who demands to check something in his home. He brings in the rabbit cage and food while she tries to retrace her memory. Her film stops after the whole rabbit shower disaster, and she suspiciously asks Tae-ha how her clothes came off.
Tae-ha tells her to just go with the lie, but Yeo-reum wants the truth. She admits that she let down her pride because Ha-jin's such a great guy, one she intends on keeping. Tae-ha nods in agreement that Yeo-reum had no pride when they were dating as well. She insists that Ha-jin's a good person and that she loves him. Hearing this, Tae-ha scoffs and comments that love must be easy for her.
Being the gentleman he is, Ha-jin waits for Yeo-reum in front of her home. In an aside, he tells us that he's waiting for Yeo-reum to come home because he felt wrong about parting ways like that. "I don't completely understand, but you don't love by using your head. I've decided to believe her because she's the woman I love."
Tae-ha argues with Yeo-reum, telling her to just admit the whole story, including their history. She demands to get the true story, and we finally do. After the bunny shower, as Tae-ha looked for a change of clothes, Yeo-reum fell asleep on the bed. Her clothes were dry by the morning because he personally steamed them, but in the present, he lies that they were hung up to dry.
As the story continues, we see that Tae-ha is telling an altered version of what actually happened. He claims that he did try waking her up, but in a flashback we see that he actually tiptoed around to make sure he didn't disturb her sleep. That still doesn't explain why they slept together, and though he claims to have moved her to the couch, we see that he actually sat on the bed staring while Yeo-reum slept on his lap.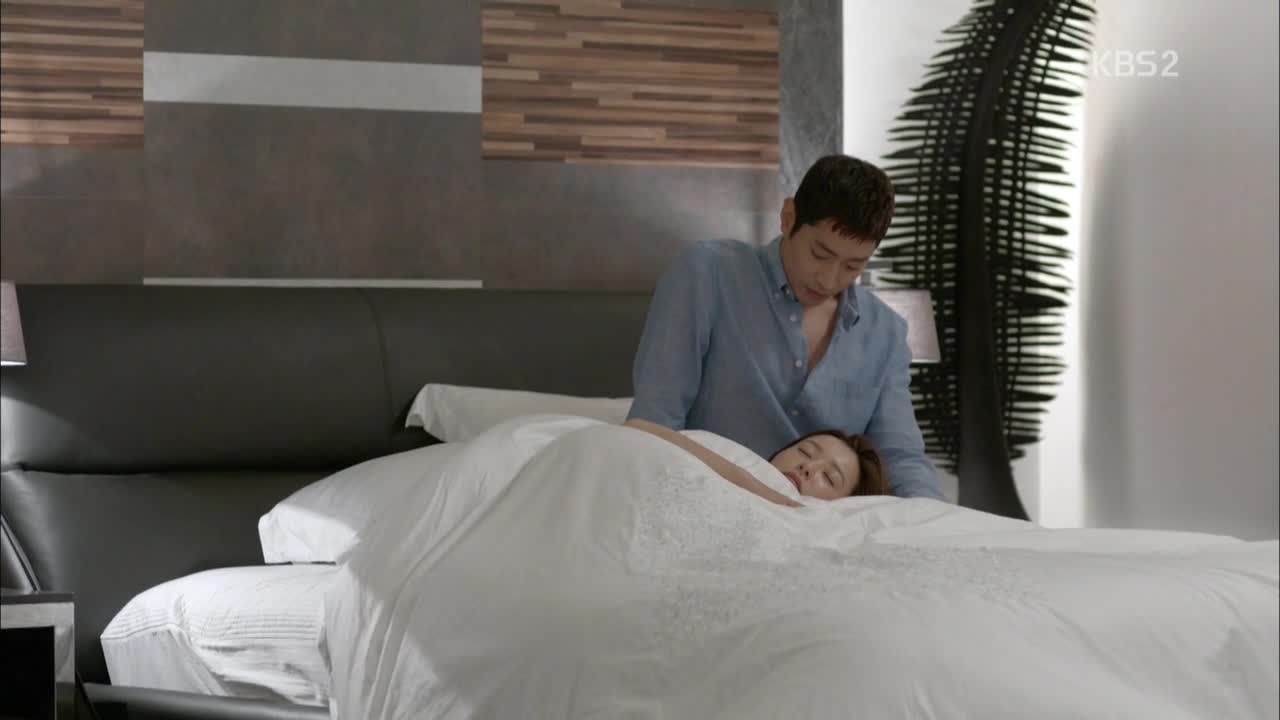 Now that she's confirmed that nothing happened, Yeo-reum takes her leave. She reaches out to shake his hand, but Tae-ha leaves her hanging, saying they're not on a handholding basis. She bids farewell to the bunny and "the world's most selfish and prickly man."
In their separate interviews, both Yeo-reum and Tae-ha look dissatisfied. Yeo-reum gives evidence on Tae-ha's selfishness, saying that he always takes the legs of the dried squid when they're having drinks even when he knows she likes the legs. Tae-ha argues that it was his way of conceding to her – he left all the good squid body meat for her. Yeo-reum scoffs, saying the he really likes legs, as he even takes all the chicken drumsticks. But again, Tae-ha argues that he actually likes chicken breast and left all the "good stuff" for her.
They both argue that they've been patient in putting up with each other. Tae-ha claims that whenever Yeo-reum came over, she would leave a big mess. Yeo-reum says that he should be happy that they're over now, so he shouts a couple celebratory cheers. Unsatisfied with the response, Yeo-reum walks over into his side of the split-screen and whacks him on the head. Holding his head, Tae-ha cautiously lets out one more cheer while Yeo-reum sits back on her side of the screen looking smug. They're hilarious.
The next morning, Yeo-reum has her game face on as she brushes her teeth in Joon-ho's bathroom. She takes off her ring in front of him and leaves it there. As the official messenger/wingman, Joon-ho delivers the ring and wallet to Ha-jin, telling him that Yeo-reum's starving herself (she cleanly eats a whole bowl of rice) and bawling her eyes out (while she's applying a face mask).
With some very dark circles under his eyes from playing messenger, Joon-ho glares at Yeo-reum and calls her a fox. She admits to this and orders him to deliver a box of couple memorabilia to Ha-jin. Although he initially refuses and bites his tongue to die, she whips him into place to follow her orders. Ha-jin goes through the box's contents while wallowing in beers and stares longingly at a picture of their good ol' days. In return, Ha-jin gives our dark circle messenger some porridge to deliver to poor Yeo-reum.
Yeo-reum thoroughly enjoys the porridge while Joon-ho chides her for putting Ha-jin through all of this. He says he doesn't date because he's scared he'll meet someone like Yeo-reum.
In her interview, Yeo-reum tells us that she became this way because of Tae-ha. "I've learned that the girl shouldn't move when you're dating. You have to make the guy move. That's how you get what you want in the game of dating. I didn't know that in the past."
Tae-ha looks through a box of pictures and shows us a picture of Yeo-reum when they first met. In a flashback to ten years ago, we see Tae-ha boarding a train. He stops to take a polaroid picture, and Yeo-reum happens to walk right into the shot. She picks up his dropped ticket and sees that their seats are next to each other. She warns him about the loud people sitting with them and tells him to meet her at the dining car.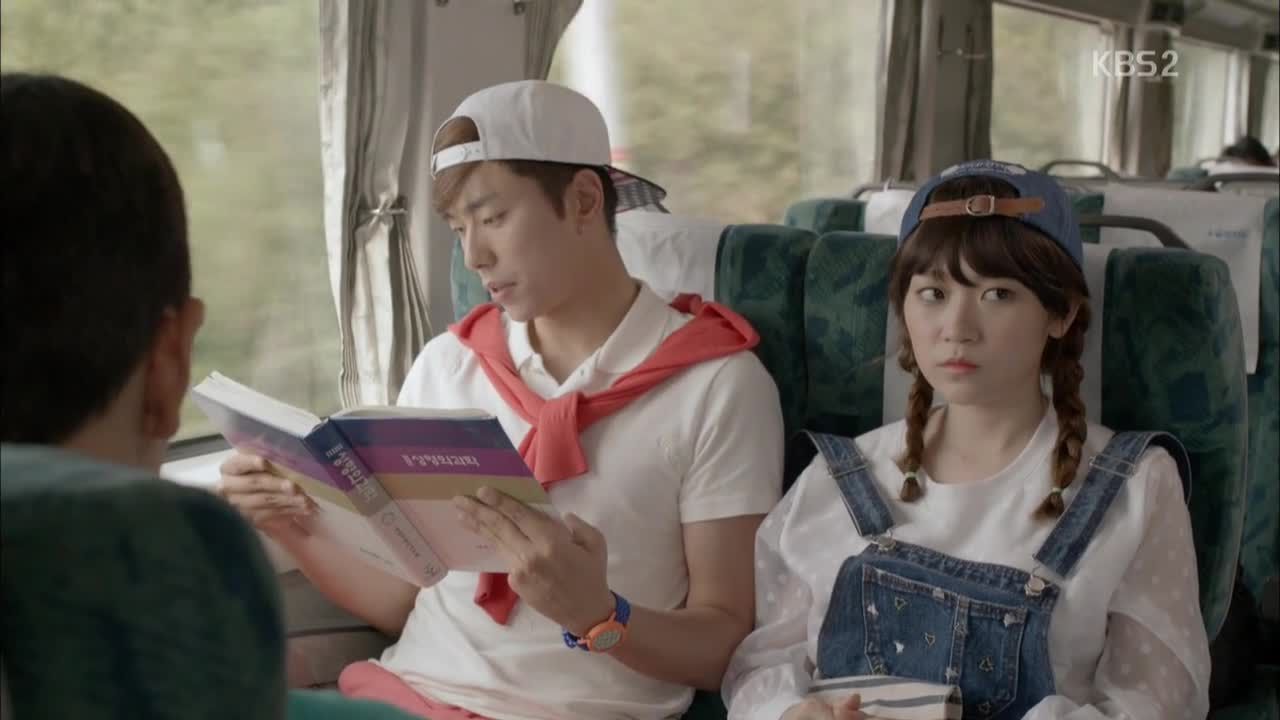 As Tae-ha walks over to his seat, we see that the two loud arguing people are Sol and Joon-ho. They're arguing about Sol running away from home because she broke up with her boyfriend. Realizing how uncomfortable his eavesdropping is, Tae-ha leaves to meet up with Yeo-reum, who's busily sketching furniture designs. He notices and asks if she's a woodworking major. She's surprised that he guessed correctly, and they high-five.
A moment of silence ensues, and Yeo-reum gets some good tingly vibes just staring at her new friend. She blurts out, "This must be it… I think I just fell for you." Embarrassed by her confession, she flails her hands around and covers her face. Amused and flattered, Tae-ha confirms with her, "So you're saying, it's like love at first sight?" She nods yes and covers her ears in embarrassment. Cuuute.
Back in the present interview, Tae-ha says that Yeo-reum was bright and pretty then. She's still pretty now, but she was the prettiest then. He thinks of her when he goes to the train station. Yeo-reum says that something must have been wrong with her eyes then. His face isn't one to fall for at first sight. And she hates thinking about the train station because that's also where they broke up.
Flashback to five years ago. The two ride in silence while Tae-ha browses through a book. He also moves his seat to the other side and declines her offer to watch a movie together. Eventually, Tae-ha falls asleep, and Yeo-reum comes to a tearful realization. "At that moment, I felt with my whole body that this man has changed and our relationship has come to an end. I was heartbroken. I needed someone to lean on."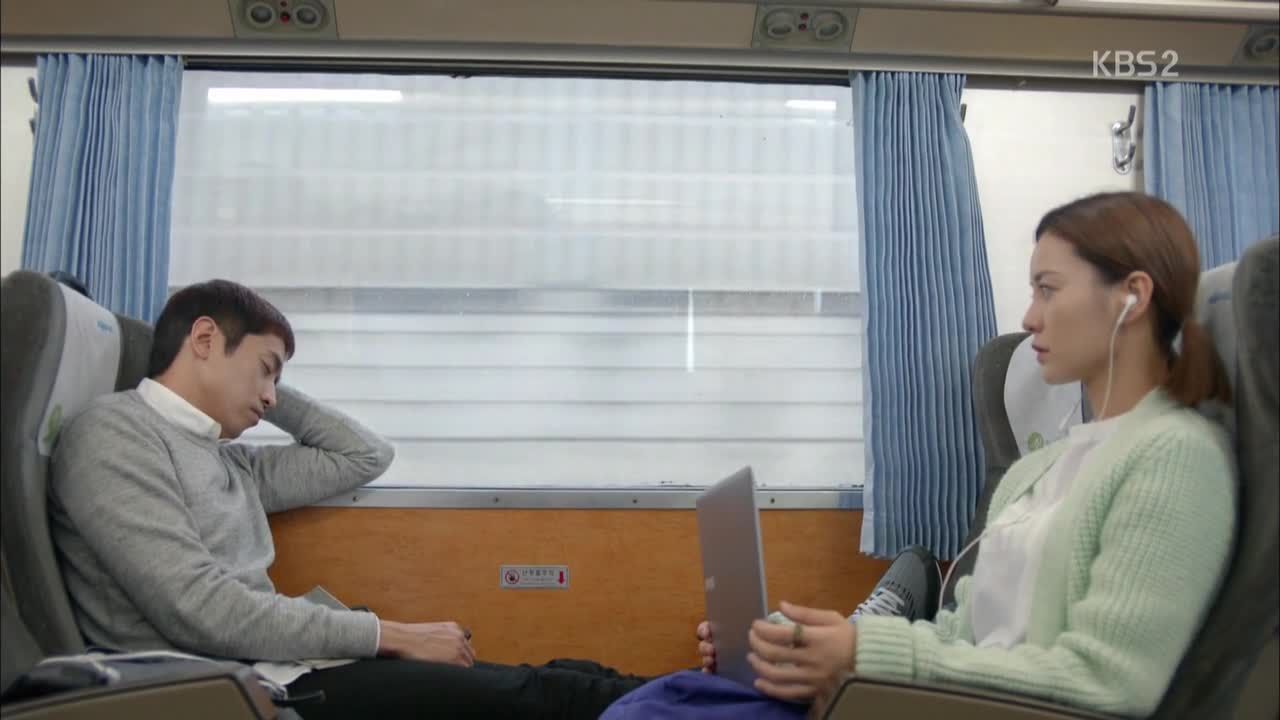 The withered couple arrives at the platform, and we revisit the breakup scene, this time the full version. Clearly upset and crying, Yeo-reum blames Tae-ha for his ignorance. He doesn't even ask why she's depressed lately. Tae-ha, on the other hand, tells her that he's busy and tired. He just wants to have a good time on this trip.
Yeo-reum says that they should just give up. Then she asks why he's dating her. Tae-ha's curious himself, as they spent three years crazy in love and these last two years always fighting. Yeo-reum answers for him, "It's because you want to sleep with me. You're too tired to go on dates with me during the day, but you want to sleep with me. It makes me miserable, and it hurts my pride."
Tae-ha tells her that she's wrong and tries to embrace her, but Yeo-reum backs away. She hates being alone in this relationship. "Even when we're together, I feel so lonely. Is this love? You said you loved me, but you make me so miserable. Let's break up. Since we started here, let's end it here." With that, she grabs her backpack and walks away.
After a moment to let that sink in, Tae-ha runs after her. He stops her and asks why they have to break up. She says that they're breaking up because he doesn't know the reason and doesn't care to know why she's having a hard time. Frustrated, Tae-ha gives his side of the argument, "Everyone has hard times, not just you. And we've been dating for five years now. Not every moment can be romantic. At times like this when I'm busy, you should understand…"
But Yeo-reum's not taking any excuses. She tells him to spend his time doing what he thinks is important. Unable to communicate his feelings, Tae-ha throws his bag down and turns around to yell in frustration. He approaches Yeo-reum with a threat, "You know my personality. If you end things like this, you'll never see me again." She knows this. "That's why I waited and tried to stay by you, but it's over. We're done." She walks off with that final word, and Tae-ha yells at her to just leave.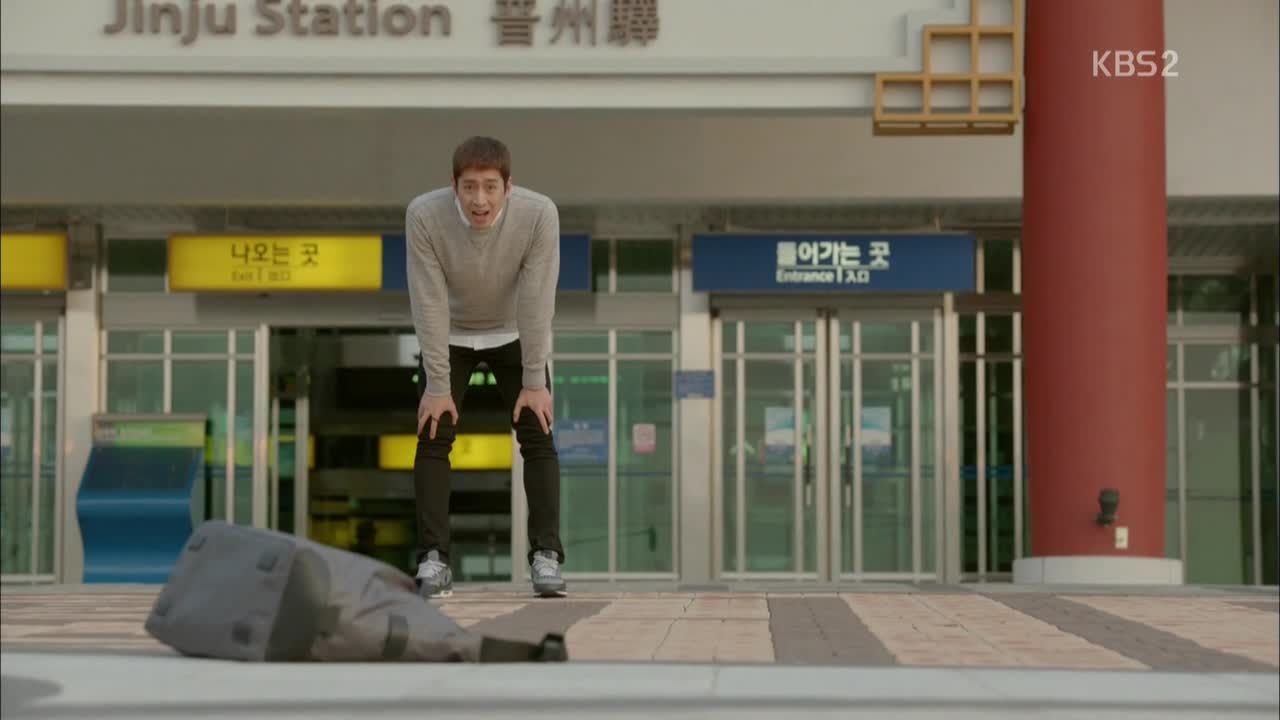 In the present, Tae-ha tells us that he still doesn't understand why they broke up. Their romance did cool since they had been dating for five years, but it wasn't to the point of breaking up.
Yeo-reum says that everything was quite clear when they broke up. He didn't care for her feelings, and he seemed to only date her because he wanted to sleep with her. She says this nonchalantly, but the latter reason still seems to sting.
Tae-ha needs a moment to take the low blow, and he decides if she's playing this way, he can't back out either. He admits that after they broke up, Yeo-reum was the clingy one. She called him nonstop to apologize and even visited his home. Tae-ha checked his messages during his busy schedule at the construction site, and we see that back then his current employee, Director Yoon, was ordering Tae-ha to work. He gets no slack even though he's inheriting the company from his father someday.
Director Yoon gives him a hard time and tells Tae-ha to learn the trade, not with instructions, but by just doing. Tae-ha gets a call from Yeo-reum, and he throws the phone at the wall, mad at the world for his troubles.
Heading to Ha-jin's house, Yeo-reum tells us that Tae-ha's not a great person, but it was also her fault for not knowing how to deal with men. Now an expert, she goes into Ha-jin's messy home, which shows evidence of his difficult times. She cleans up and waits on Ha-jin to return home.
When he returns, he spots Yeo-reum's lipstick and looks around for her. He finds her in the closet, and she gives him a curt greeting. They tell each other to apologize first, but Ha-jin eventually loosens up to Yeo-reum's kisses. He carries her to bed and tells her to level up if she wants to be forgiven. And so sexy times ensue.
The next morning, Yeo-reum brings back her box of memories, having skillfully solved her relationship issues. She puts all the items back in the rightful places while Joon-ho and Sol shake their heads at poor naïve Ha-jin. Joon-ho tells Sol that she has nothing to say in that department either, but Sol confidently says that she's become cool while dating Eun-gyu.
Sol looks giddy as she waits for her boyfriend. When he arrives, she asks him to go on a trip that weekend and hands him a gift. But when he opens it – leopard-print undies – he looks at her with shock, saying that they're not in a trip-taking kind of relationship. "You're my girl friend, meaning a friend who's a girl. Did you not get that?" Ooof. Friend zoned.
Walking away, she tells us that she's totally fine and cool. "If one side thought it was dating and the other side didn't, so be it." She throws away her gift in the trash, but the next thing we know, she stands in the way of her boyfriend's car.
When he comes out, she tells him that it doesn't make sense. They've been having coffee, movie, library, drink, and dinner dates for the last two years. She was the first one he called when he got hired, and they've always had annual traditions. But all of that goes down the drain with his one argument, "We didn't sleep together."
Back home, Sol bawls and cries mascara tears as Joon-ho and Yeo-reum look at her pitifully. Yeo-reum's got it pretty much figured out – he broke up with her as soon as he got a job. Joon-ho wants to go chase down Eun-gyu, but Yeo-reum stops him. Seeing that he's overreacting, she asks if he likes Sol. After a quick glance at Sol and back at Yeo-reum, Joon-ho refutes her claim, saying that he's just mad because they're going to have to waste money on drinks because Sol goes crazy during breakups.
At that, Sol bursts into more cries. She asks if sleeping together became the deciding factor between friends and lovers. Unfortunately, both Yeo-reum and Joon-ho nod yes.
The taxi driver (cameo by Lee Moon-shik) says that it's been about five years since sleeping together has been that deciding factor. He drives through a motel area and tells us that kids nowadays spend their time at motels while their parents think they're studying at the library. He smirks at one couple walking in front of him until he realizes that the girl is his daughter. As expected, they both get a good beating.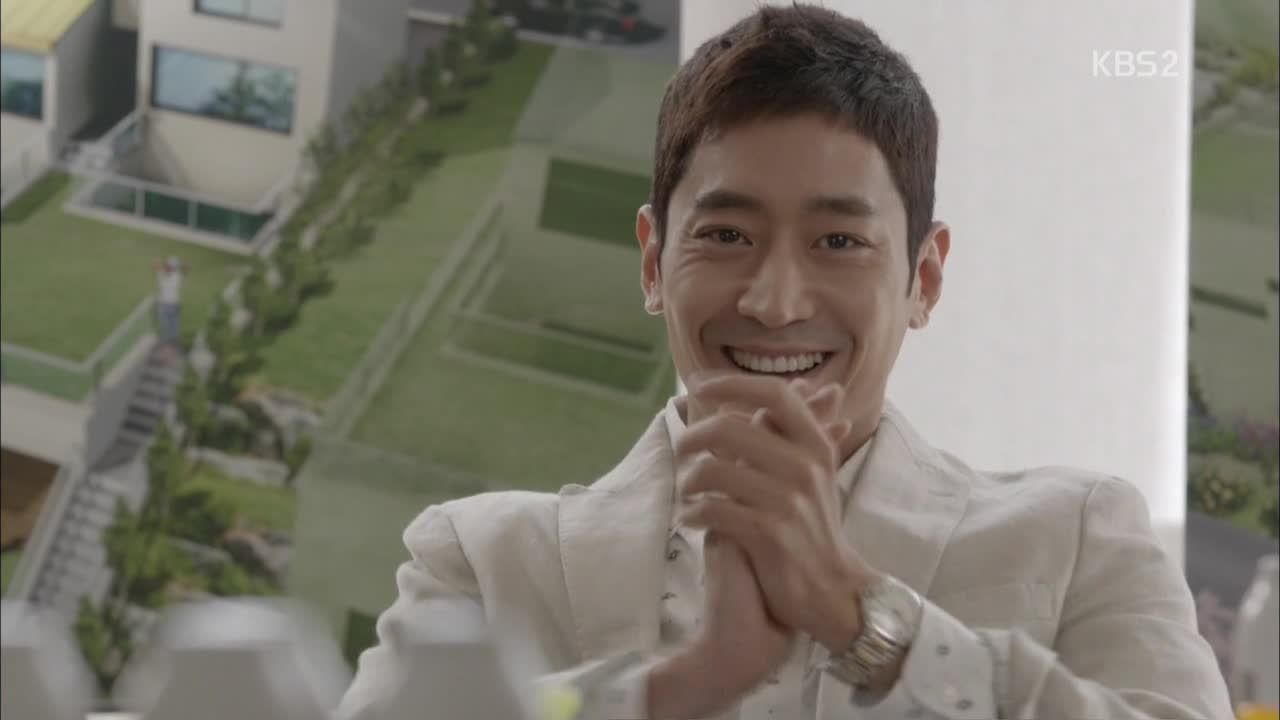 Tae-ha sits through a meeting to find a furniture designer to meet their interior design needs and looks bored at all the options. Until they come upon a place called "Summer [Yeo-reum] and Pine." The name piques his interest, and once he sees Yeo-reum's face as the owner, he decides that this is the place.
Sol lies down across a table while Yeo-reum makes calculations on their shop's meager finances. Then Tae-ha walks in with Director Yoon, and the two greet their guests with unwelcome faces. It is then that Director Yoon finds out that Yeo-reum and Tae-ha are exes. Awkward.
They discuss the reason for their visit outside – they want Yeo-rum's shop to build the furniture for a wine bar. Sol seems excited to get started, but Yeo-reum declines the offer because she doesn't want to get involved with Tae-ha anymore. Sol drags Director Yoon aside to talk about the contract while Tae-ha and Yeo-reum talk.
She tells him that she'd prefer not to see him because the sight of him triggers horrible memories. Tae-ha says that he can only think of all their good memories. "So what do you want me to do?"
Tae-ha looks at her, "Han Yeo-reum…" Then he pulls her chair close and continues, "If I ask you to break up with that guy and come to me, would you? If you come back to me, I promise I won't make you cry." Yeo-reum looks at him incredulously, and Tae-ha responds with a curious smile.

COMMENTS
I love this. It's only the second episode, but I love it. The story feels full, and I'm so glad that we've got great leads with undeniable chemistry. To be honest, I was a bit nervous about this drama because I had looked up a few interviews with the cast. And they were… awkward. I mean, usually press conferences tend to be more formal and awkward, but it was a worrisome awkward. But actors do what they do best, and I was quite relieved to see that Eric and Jung Yumi delivered. The only good thing I got from the interviews was that our leads handled the kiss scenes better. Whatever that means, I hope they make the best of it so that we get the best of them.
The story is endearing, but I think the aspect of the show that makes it compelling is the format. The formatting of this show is a big plus. I assumed the interview format would stop with the teasers, but I was pleasantly surprised that it's following through the whole show. The asides with the characters admitting their true feelings adds another dimension to our story, and it's definitely an enhancing factor. At times it's pretty obvious what they're feeling, but it's fresh to see them admit it so openly to us. And it's not some sort of dramatic irony where we know and they don't – they're talking to each other, just through interviews. It's like they're arguing indirectly through us through some meta-mechanism put in place in the form of an interview. I love the part when Yeo-reum crosses over to Tae-ha's interview to give him a well-deserved whack. It's another layer in the inception-like format of the drama; it's genius, and I love it.
But back to our story, I'm curious to see how Ha-jin's arc will turn out. He's this perfect guy with some great romantic intuition, but he almost seems too perfect. Not that there's anything wrong with being perfect (I mean, Sung Joon is pretty much perfection), but there's still a mysterious element to his character. It was nice to see some of his imperfections and struggles come out through his naïve interpretation of love (and Yeo-reum's skillful manipulation), but I'm still not sure about him. He's hiding something for sure, and it has everything to do with his long lost but now found girl with the scar. First love? Birth secret? Whatever it is, it'd better shed light on our missing character description and unsettling vibe I'm getting from Ha-jin.
On another note, I love the friends. Housemates/roommates seem to be a reoccurring trend in dramaland, but so far, it's a wonderful dynamic that I'm not sick of. Kim Seul-gi and Yoon Hyun-min are a great comedic pair, and I love them both because they're not ones to blend into the background. They serve their purpose by delivering some of the slapstick humor in this drama, but they're ultimately friends – loyal friends and housemates of Yeo-reum. Although it's still early, we've seen them take her side and come to her defense when she needs it. I'm looking forward to seeing more of their friendship and some potential romance between our two friends. They foreshadowed it, and I'm catching onto the hints.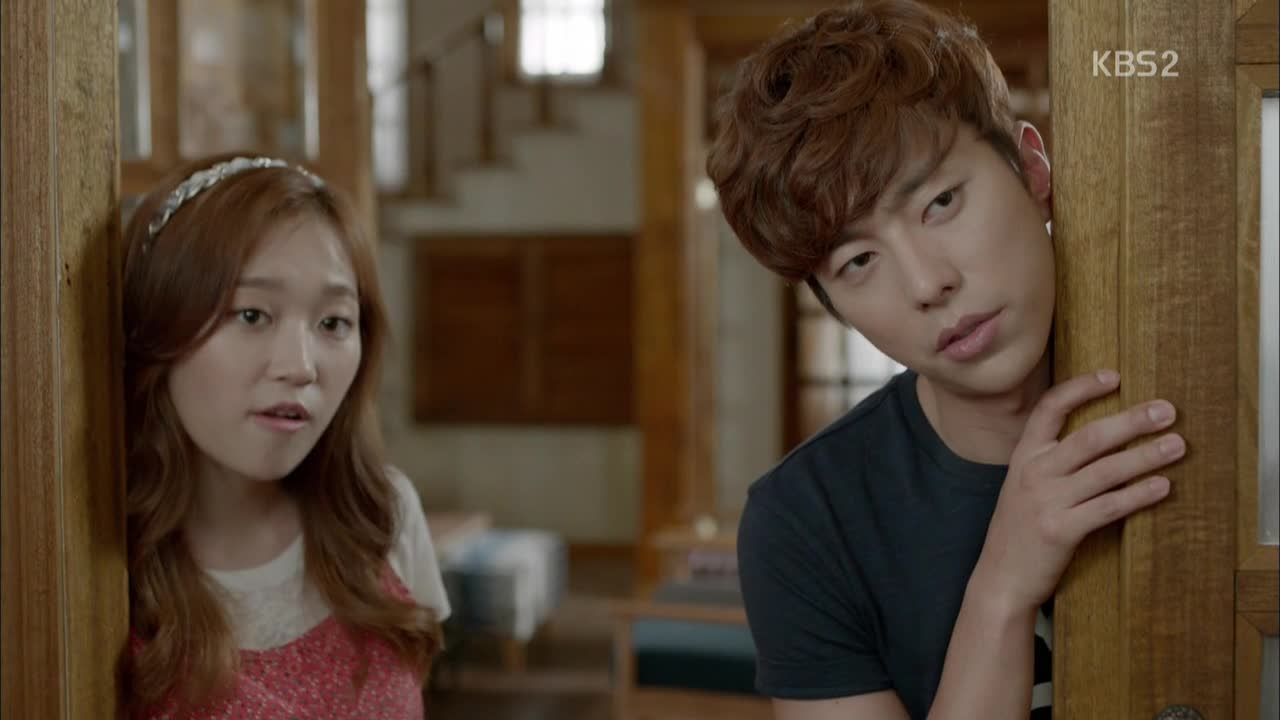 Seeing the full breakup scene between Yeo-reum and Tae-ha was heartbreaking. The moment itself was heartbreaking enough, but it was more so because we saw what happened before and what resulted from it. They were so cute and so in love, but at some point, they started to drift apart. The romance had plateaued, communication had stopped, and they became selfish. They still both needed each other, someone to lean on, but they both hid their fear of loneliness behind their pride, which they mistakenly thought to be courage to stand on their own. And as a result, Yeo-reum became the mastermind of romance, or so she thinks. Her interactions with Ha-jin are a result of her jaded romantic perspective, and she seems to be more manipulative than skillful. She maintains a certain façade, and although it's not fake, it's definitely not all of her.
And that's something she can't pull off with Tae-ha. He already knows her too well, as they've been with each other through the discovery of their idea of romance. Childish accusations about squid legs and drumsticks may be petty evidence to hate on each other, but that's what makes them so real. They're upfront and honest about their complaints, and Yeo-reum in particular doesn't care about being sly or keeping face. She's right in his face, super direct about what she wants and what she doesn't like. She may be a little nastier, but I think her character's so much freer with Tae-ha around. I'm rooting for these two, and I hope that Tae-ha's blunt confessions and little gestures will turn Yeo-reum around so they can rediscover their romance together.
RELATED POSTS
Tags: Discovery of Romance, Eric, featured, Jung Yumi, Sung Joon