Han Ji-min up for potential drama reunion with Uhm Tae-woong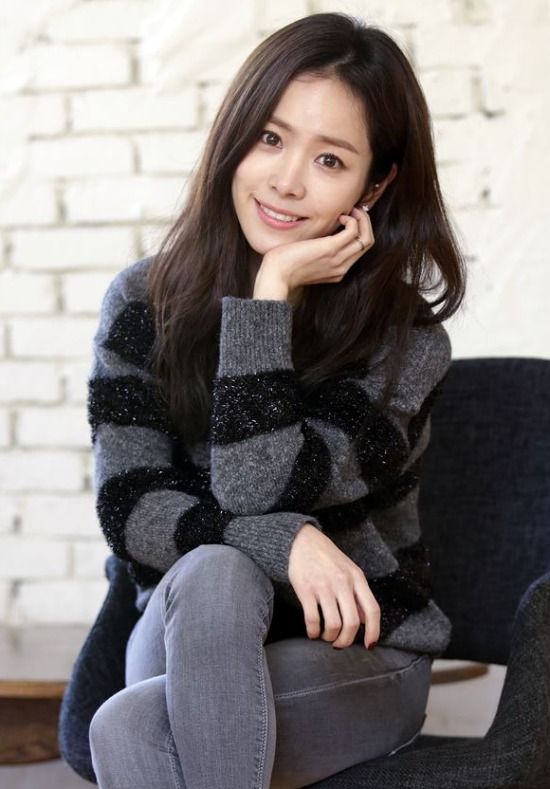 Aw, I like it when co-stars of dark shows get to reunite in something light. We've got another potential dramaland reunion in the works (Why not? Everyone else is doing it!) with Han Ji-min (The King's Wrath, Rooftop Prince) and Uhm Tae-woong (Could We Love) both considering tvN's fall Monday-Tuesday drama Valid Love. It's been nine years since they were co-stars in the revenge thriller Resurrection, and their pairing in a lighter romantic drama would be something to look forward to.
The co-stars were actually cast in the 2006 drama Wolf following Resurrection, but that show died an early death after just three episodes when Eric Mun and Han Ji-min got into a car stunt accident on set. If they sign on, this time they'll be playing a married couple that encounters some rough waters when the heroine has an extramarital affair.
They first meet at a girls' high school, where Han Ji-min is a student and Uhm Tae-woong is her biology teacher (Scandalous!) and they end up married. And later, she meets another man and has an affair. The drama purports to be a cheerful story about the husband and wife figuring out that they were fated to be.
It comes from writer Kim Do-woo of My Name Is Kim Sam-soon and PD Han Ji-seung of Alone in Love, so I can see how they might actually be able to turn the premise into a thoughtful character study with humor and pathos. Let's just hope they can turn that potential into a reality.
Valid Love is headed to tvN in October, following My Secret Hotel.
Via IS Plus
RELATED POSTS
Tags: Han Ji-min, Uhm Tae-woong, Valid Love