Ji Chang-wook's slow-and-steady philosophy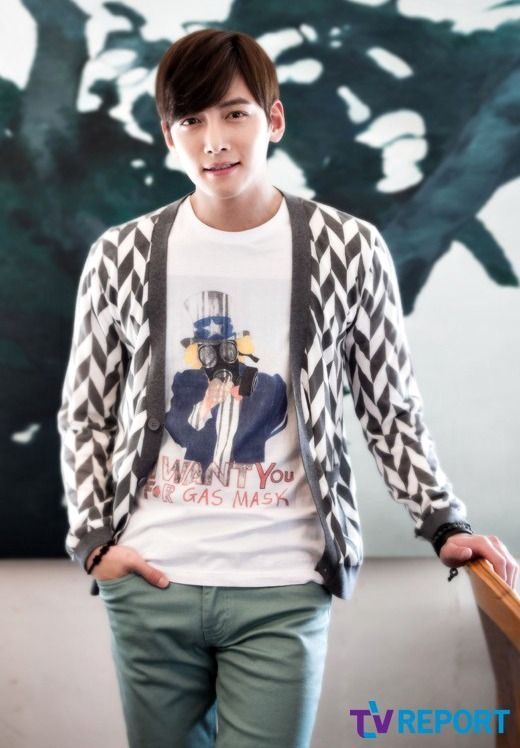 I'm not exactly sure why an interview was done with Ji Chang-wook (there wasn't any talk of his upcoming project Healer), but if every actor comes across as likable and grounded as this one, I won't ask questions, just happily translate. He wrapped shooting on Empress Ki at the end of April, and made an impression on viewers with his portrayal of Emperor of Yuan, Ta-hwan, but seems to be unaffected by all of the fame.
"People said Empress Ki would mark a turning point in my life, and of course I am thankful to the show. I really enjoyed filming it. However, each of my works is precious to me. Regardless of whether they were successful or not, in my heart, each project is given a similar weight. Among those, of course, is my first lead role in Smile Again."
Ji is amazed that, even after Empress Ki's conclusion, ajummas still call him "Donghae," his Smile Again character. "I even seriously thought about changing my name to Donghae! Everyone is so used to calling me Donghae, I thought I might as well. Ultimately, I decided not to—I figure that as time goes on and I take on more characters, eventually viewers will probably call me by a new name," he laughed.
 
Ji's played several characters and has received much critical praise for his performances, but he's embarrassed by the accolades. "When I hear positive feedback, I'm very embarrassed and shy about it. I'm very grateful when I read a favorable review or receive a nice phone call, but I also don't know how to respond."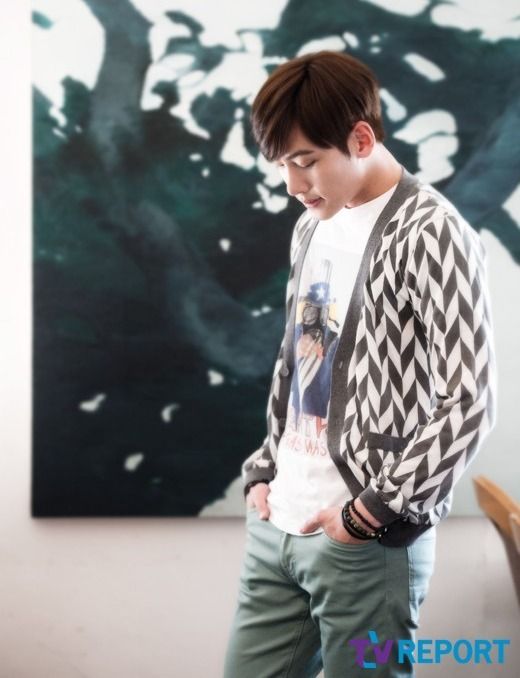 While viewers applauded his turn as Ta-hwan, he said he doesn't feel the need to erase [or one-up] his Empress Ki character from the minds of the public. "I'm of the belief that when a script is released, it is the actor's job to really know the material. Memorization is a given, and isn't it also true that the actor should think about how to interpret and how to move in scenes? If I play a psychopath, I would need to show that person's crazed lunacy accurately and clearly. I need to have a complete understanding of a character first, if I want that character to resonate with audiences."
 
He has a special relationship with Empress Ki costar Ha Ji-won; the actress is his university sunbae. He's admitted that it was hard to get close to her at first—although he doesn't look it, he is very reserved. He says it was only after much thought that he was able to finally get out the words, "Noona, you were in the 98th class of our university, right?" While he had trouble uttering the single question in the beginning, after working together through 50 episodes, the two are at ease with each other now.
 
He also got along really well with Jo Jae-yoon, who played Gol-ta on the show. "Even when we were ad-libbing, I found that we were on the same wavelength and we had a lot of fun. I'm very satisfied because I think that fun came across early on in the show."
 
While Smile Again, Warrior Baek Dong-soo and Empress Ki each achieved high viewership, there have been others that have concluded more quietly. Bachelor's Vegetable Store is a painful memory for him. It had poorer ratings than expected, and although he sometimes did let that get him down, he learned that being able to clear all of that out for his next character is a requirement of an actor. He says each project teaches him something different, and shows a maturity beyond his 27 years.
 
"It's a bit presumptuous for me to say, but if I have an acting philosophy, it's that if you cling to popularity, your resolve falters and acting becomes difficult. Of course you can't ignore it. Everyone wants to be liked. But I don't want to be a weak person who reads and gets swayed by every single online criticism. If your resolve falters, it diminishes your sense of self, and even the character you're playing disappears. You become an ambiguous person. What's for certain is that each person has different tastes, so you can't please everyone. I can't cater to every individual out there. I have to go where the road takes me, but without discarding external influences—I need to be sensible."
 
In surprising news, Ji was among the top five students of his class in high school. His teachers had told him that if he didn't study, his life would be ruined. Believing them, he says all he did was study. There wasn't any subject he wanted to study in particular, and he's amazed that someone like himself even got into acting.
"I think it's fun that we never exactly know where life will take us. I don't have any lofty goals. I just hope to build a film career that's appropriate for my age. I don't want to overstretch, but want to take things slowly. By moving slowly but deliberately, I feel as though I'll be happy with the results. I'm looking forward to the next day."
 
It's really fortunate for the rest of us that he did fall into acting, and I can't wait to see more from the actor. Ji Chang-wook, fighting!!
Via TV Report
RELATED POSTS
Tags: interviews, Ji Chang-wook