Joseon Gunman: Episode 14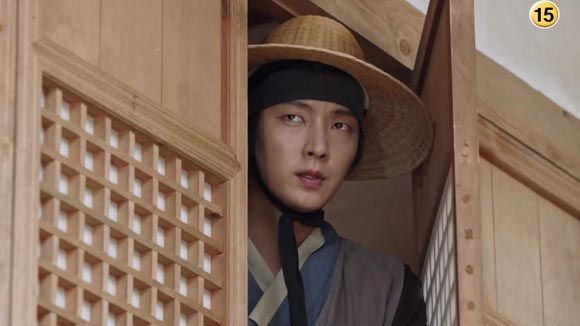 Our hero loses a bit of faith but gains resolve, and revenge takes center stage, shunting off politics to the side. Not that the politics doesn't try to horn its way back, but our hero isn't having it—not when there are more important things to do, people to kill.
It feels like we're stepping into a new phase with this episode, as characters take on new roles and shift alliances. So while an extension is still not my favorite thing, I can see that we've got plenty more story to mine—no worries that we'll run out of story here.
SONG OF THE DAY
Epitone Project – "손편지" (Handwritten Letter) [ Download ]
Audio clip: Adobe Flash Player (version 9 or above) is required to play this audio clip. Download the latest version here. You also need to have JavaScript enabled in your browser.

EPISODE 14 RECAP
Yoon-kang is condemned to the death penalty. Minister Kim and Choi Won-shin exchange satisfied looks, pleased to have outmaneuvered Yoon-kang, while Yoon-kang reels.
Gojong does look rather devastated at caving to his enemies, but feeling bad about doing the wrong thing is cold comfort to the guy who's about to lose his head. He stands alone in his inner chamber, lost.
In his cell, Yoon-kang leaps up as Choi Won-shin is brought in, his fury made impotent by the bars holding him in. Choi offers up a bit of advice: A gunman cannot hesitate. In that split second, your target can disappear.
At home, Soo-in struggles to hold it together when Yeon-ha asks excitedly if her brother will be let go soon and their father's name cleared. But it's too much to hide, and she breaks down into sobs, apologizing to Yeon-ha.
Choi Won-shin bows in gratitude to Lord Kim for saving him. Lord Kim warns that the next time he won't be so generous—Choi will be expected to kill himself if he fails again. Choi assures him that won't happen. He pose is meek, but he and Minister Kim exchange a surreptitious look, since they're now allied behind the boss's back.
Afterward, Choi makes the same request to Minister Kim that he'd once made of Lord Kim, to consolidate the merchant groups. He promises to use that boost to put all his support behind Minister Kim, with the goal of making him more powerful than Lord Kim. Minister Kim doesn't have enough clout to do all that himself, but Choi has a plan in place and assures him that he'll arrange it.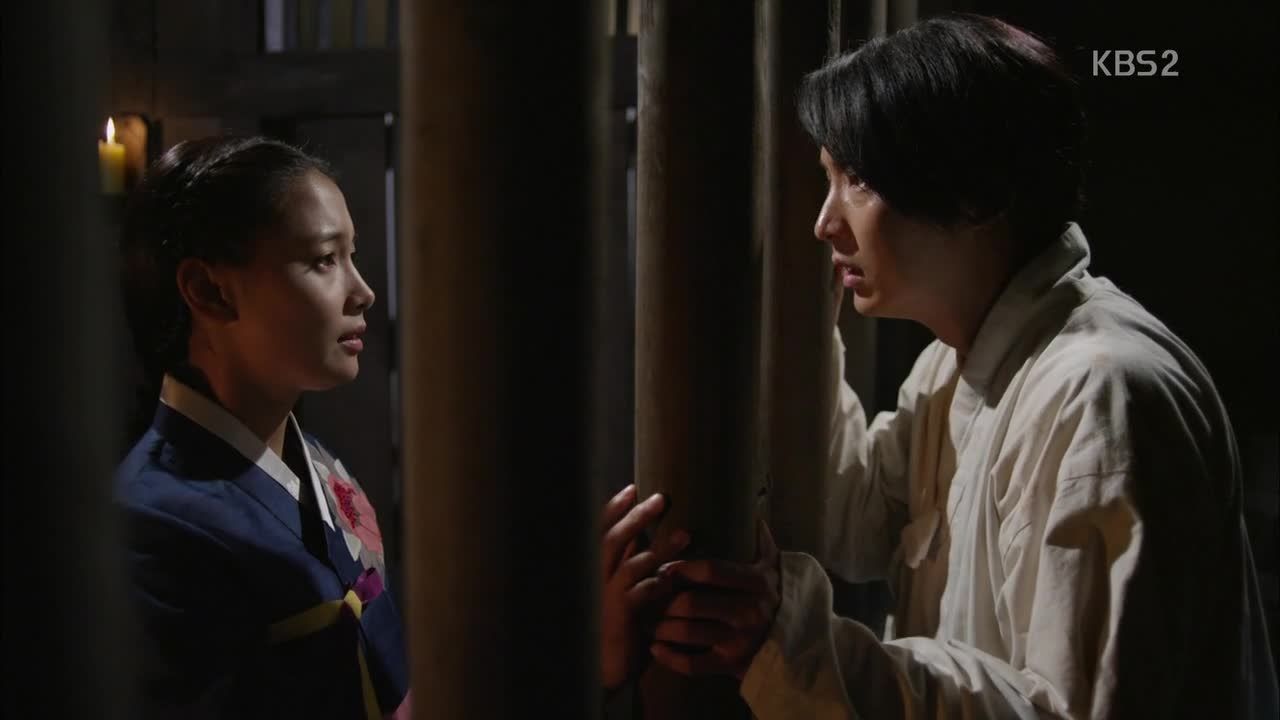 That night, Soo-in visits Yoon-kang in prison. She's here to reassure him of Yeon-ha's situation, telling him that she is now staying with her family. She adds that she'll bring Yeon-ha tomorrow, to allow them to say their last goodbyes. But Yoon-kang shakes his head and tells her not to bring his sister, and not to come herself either.
Soo-in answers that she'll come: "I won't cry as I did before—I'll come smiling. I will come looking my best to send you off."
He asks for one promise: "Even without me, don't cry. Smile, as in the past, and live that way. Be as you were when you said you wanted to travel to the end of the sea. Don't hurt at the thought of me. Promise me you'll live that way."
She promises, and they do their best to smile through their tears.
Morning arrives, and as Yoon-kang is transported for his execution, he spots Soo-in and Yeon-ha in the street. He gives Soo-in an entreating look and she nods in return, as though promising to take care of Yeon-ah.
Once out of the city, the prison entourage travels on a mountain road, when suddenly a barrage of arrows flies at them, striking down guards. A team of masked bandits charges the guards and engages in a swordfight—their faces are covered but as far as I can see, they're unfamiliar figures. Yoon-kang is just as shocked as his captors, but while they're busy fighting off the ambushers he gets to work on the wooden bars, kicking at the door until the lock gives way.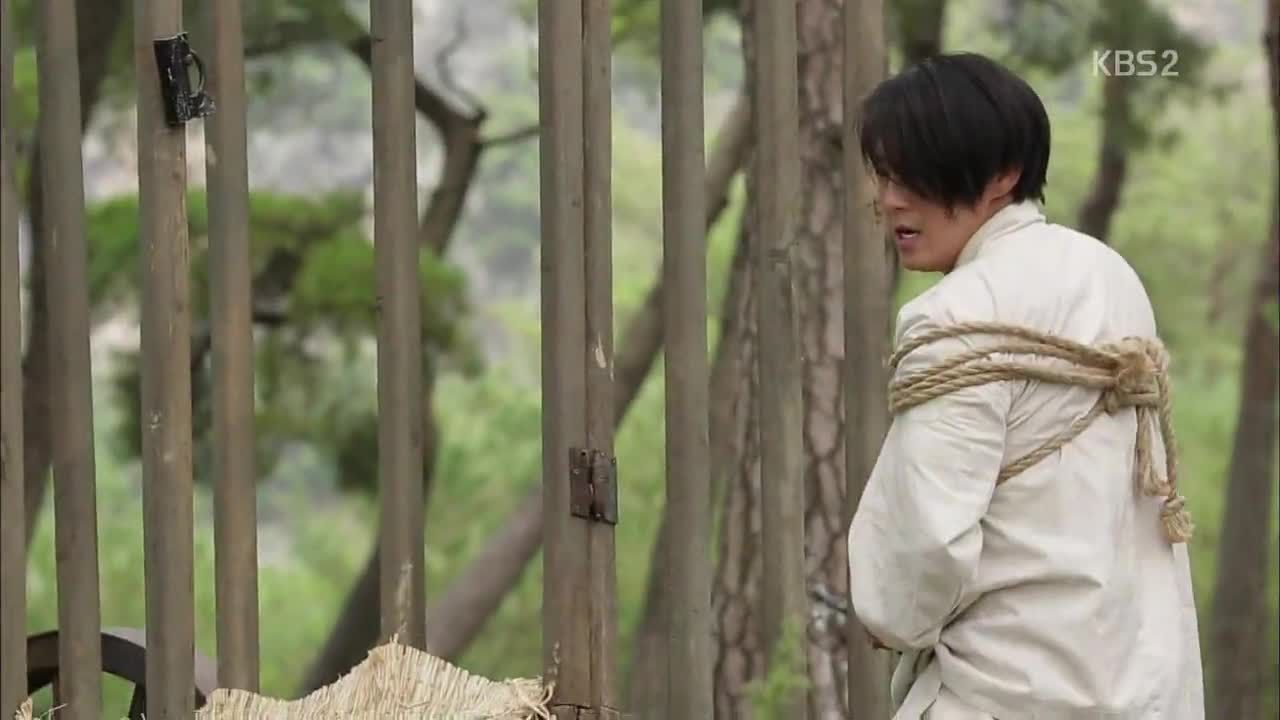 Even with his torso bound, Yoon-kang puts up an impressive fight, knocking down the guards who try to stop him. The lead ambusher knocks him out, and he comes to later in a strange building. HA, the leader is Officer Moon? Way to go, Mr. Stick-in-the-Mud! Who knew he had it in him to break a rule?
Officer Moon escorts him outside to meet someone—a someone dressed in nobleman's garb with a group of scholars in tow. It's… Gojong? Omo omo. I was thinking it might be Ho-kyung, but this is even better—I officially take back all the curses I've been flinging at him (in my head) since yesterday. This is also very promising, since our good guys have had their hands tied by the rules while the bad guys have been breaking them willy-nilly. Time to play at the same game.
The king explains that he has never once forgotten Park Jin-han and decided countless times to clear his name, but found it too difficult. "But I will not stop," Gojong says. "One day, I will make sure to punish them by the laws of this country. And I will overturn the false charges put on your deceased father." I find it moving that Gojong cannot look Yoon-kang in the eye as he admits all this, but now lifts his gaze as he requests, "Join me on my path."
But to his shock, Yoon-kang declares, "I cannot do as you wish. The instant my father's killer walked free and you sentenced me to death, I abandoned all false hope. I rid myself completely of my last hopes in you and this country's law." Officer Moon is horrified as his disrespect, but Yoon-kang continues, "Kill me here. If you do not, I will go running straight for them—and with my own hands, I will punish them."
Officer Moon says that if it were such a simple matter to fix this by turning into an assassin, he would have done it long ago, before Yoon-kang. But he held back, for the sake of Park Jin-han's name.
Yoon-kang asks accusingly what Officer Moon accomplished all this while, while holding back for his father's sake. Yoon-kang's departure is blocked by guards, whom the king calls off. He gives Yoon-kang leave to go, but asks him to remember one thing: "To save you, I risked everything. I will keep my promise to you. I will clear them out and keep fighting to recover Park Jin-han's name. If you change your mind, come to me. I will wait for you."
Yoon-kang at least bows his head to the king this time, but continues on anyway.
Not knowing of this twist in plans, Soo-in's parents worry over Soo-in's behavior—it's far more unnerving to see her quiet and calm, rather than crying in distress. But she explains to Ho-kyung that she'd promised Yoon-kang to keep smiling, and she intends to stay strong.
Choi Won-shin pays another visit to Kaehwa official Min Yeong-ik, who attempts to distance himself from Choi. He doesn't want to be under Choi's thumb but is growing increasingly stuck. He tries to refuse another bribe, calling it dirty—but the trouble is, he really doesn't have a leg to stand on anymore.
Choi replies that money isn't dirty—it's people's hearts that are—and makes his request/threat: Minister Kim will be working to consolidate merchant groups. He wants Min Yeong-ik to agree with him.
(Side note: Ah! Now I see what they're doing with the Min Yeong-ik character, who has had me puzzled. History knows him to have sided with the conservatives, despite early expectations that he would be part of the enlightenment movement, and I'd wondered why they'd put him in the Kaehwa camp in this drama if he'd historically been on the opposite side. But the drama must be offering up this explanation for why he jumped sides.)
Choi Won-shin returns home to find Hye-won leaving it with packed bag. She may have perjured herself to save his life, but she still doesn't condone his choices and tells him not to come looking for her. She plans to continue working in trade, but says that she'll do it all on her own strength and prove to her father that his choice was wrong.
Finally, word arrives of Yoon-kang's escape. The king puts on a pretty good show of outrage to his court, demanding the criminal caught while his ministers promise to investigate.
It's suspicious, though, and at another Suhogye meeting, our baddies speculate that the king must be involved in Yoon-kang's breakout. After all, it's too daring and difficult a deed to pull off without the king's aid, and the members clamor for Lord Kim to strike now and topple Gojong from the throne.
Lord Kim states that they still have to bide their time, as the best way to implicate the king is to capture Yoon-kang first, and wring a confession from him.
Je-mi tries to turn away a visitor by saying that the master of the house has recently passed away, only to have the visitor muse, "Hm, he's not one to die so easily." Ah, it's the reappearance of Yoon-kang's lifesaver, Kaehwa scholar Kim Ok-kyun, who just says, "If he happens to come back alive, tell him that a good friend from Japan was by."
Kim Ok-kyun turns to see a figure darting by into one of the buildings, and follows quietly into a room—where he finds Yoon-kang's elbow pressed into his throat. Yoon-kang registers his teacher's face in shock, and Kim coughs at the warm welcome.
Kim Ok-kyun has heard of the murdered ministers and takes Yoon-kang to task for stooping to the level of the evildoers. That isn't why Yoon-kang suffered so much to return, he says, and reminds him of his teachings. Killing people with his gun doesn't stop the bad guys, because more will just spring up in their place. "If the world does not change, everything returns to their places," Kim says. "I gave you the gun so that you could make things change."
Yoon-kang understands his point, but is still hell-bent on proceeding his way, now embittered by his dead hopes. He returns to his lair to retrieve his gun, though he does pause to remember his teacher's words.
A commotion up above has him stopping short: Choi Won-shin has arrived to search the premises for the escaped criminal. As he gives his men the order to leave no stone unturned, Kanemaru bellows at them to stop, then informs them that this company is now his purview. He asks them to leave, adding the threat, "If you want to maintain a relationship with Yamamoto." He says in Korean, "From here on, I am Yamamoto, and I am Hanjo."
Woohoo! Choi retreats, and Kanemaru sends the others off as well. So he's the only one in the room when the wardrobe pops open, revealing the secret passage behind it, and out steps Yoon-kang, who's impressed with how he handled things.
Kanemaru looks startled, though he takes it in stride as Yoon-kang shows him into the secret room. Yoon-kang apologizes for keeping it a secret from him, and Kanemaru admits it's a little saddening not to have been entrusted with it. Yoon-kang replies that he merely wanted to keep Kanemaru out of harm's way, and asks him to look after the company, and also Sang-chu and Je-mi.
Kanemaru promises, and adds, "The debt I owe you from Kyoto… I have to repay it."
Choi decides that he'll have to track down Yeon-ha, who is currently staying with Soo-in but decides to return to the temple instead. While her brother is a fugitive, her presence here could endanger Soo-in's family, and she insists despite Soo-in's protests.
And so, the ladies head out to return her to the mountain temple, only Choi's already got a man watching them. Sung-gil intercepts them on the road and easily overpowers Soo-in, grabbing Yeon-ha. But out of nowhere, a shot fires and hits him in the arm, taking him down. Yoon-kang!
He holds Sung-gil at gunpoint and unmasks his face to confirm that he's Choi's man, then orders him to take a message back: Yoon-kang will be coming for him, so sit and wait. Choi Won-shin… does not take this news well.
Yoon-kang tells Soo-in of the king's role in his escape, and how he declined to join him—this is a fight he must end himself, he says. But Soo-in counters that taking matters into his own hands won't help Yeon-ha, and she urges him to agree to the king's request.
Jung-hoon meets Yoon-kang in secret at his hideout and confirms that this is the work of Lord Kim and his Suhogye society. He warns Yoon-kang not to go charging in after Lord Kim, who has beefed up security. But Yoon-kang has other plans—to take out Choi first.
Kim Ok-kyun pays his respects to the king, and congratulates him on having accomplished much in the years he was in Japan. But Gojong sighs with resignation, calling himself laughable for having done little to achieve actual enlightenment or progress. It's self-pitying, but also self-aware.
Kim Ok-kyun meets with Ho-kyung to be filled in on the projects in progress, such as their plans to build up a modern army. Kim decides he'll put Ho-kyung in command of troops, saying that he'll be useful for the future. Hm, does he have specific plans in mind?
Lord Kim visits Gojong under the pretense of concern, saying that the king must be greatly disturbed with the criminal on the loose. He urges the king to find him before Yoon-kang throws the country into chaos, and they dance around the implication that the king helped the criminal: The king says that he has no idea who's to blame, and Lord Kim says that the first person to catch him will find out the truth. It's a warning, informing the king that Lord Kim is on the hunt.
That afternoon, Yoon-kang scopes out the scene at Choi Won-shin's house, and gets recognized by an officer. He shouts after him, and Yoon-kang runs.
Hye-won is putting her business smarts to good use and withholds goods from the middleman agencies. She declares that they are the ones doing the hard work of acquiring and distributing the goods, and yet these middlemen act like their bosses and reap the rewards. It's time to change the system, she says.
She has convinced other merchants to join her, though they do so uneasily. She's confident, however, and asks them to trust her.
As she wraps up her meeting, she sees the commotion unfolding nearby as Yoon-kang runs past with officers on his tail. So when he scrambles to find a hiding place, she yanks him inside and keeps a lookout until the coast is clear.
Considering what happened when they last saw each other (while he was on trial), it's no wonder that he turns to go right away, but Hye-won blurts that she's glad to see him alive. His face hardens when she says she wants to apologize, but she says she doesn't ask for his forgiveness: "I just wanted to put a close to things. You are the first person in my life that I've harbored in my heart. Even though it ended before it started, my feelings were true."
He tells her harshly, "Apologies and forgiveness are meaningless between us. You chose your father at court, and I am the person who will kill your father someday."
She asks, "But… why did you rescue me then? Why were you so kind to me? Why did you sway my heart with your warm smile? I am your enemy's daughter—you should have been colder to me."
He replies that he never meant to affect her feelings, which prompts a tear to fall from her eye. "Those words are more painful," she says. "I see you never thought of me as a woman." Turning away, she asks him to leave, saying that this is their last encounter. "As you will be killing my father, I will not hide you next time."
Kim Ok-kyun next pays a visit to Interpreter Jung, as they've long been acquainted. He hears of Soo-in's interest in modern technologies and intelligence and suggests her as a suitable court lady, as the queen has been looking for someone intelligent and progressive.
Soo-in warms to the idea, though her father is more wary of involving her in court matters. She's eager to be the queen's conversation partner, however, putting to good use her studies and perhaps doing good work.
Lord Kim receives the report that Min Yeong-ik is working on that merchant consolidation plan… and curiously enough, so is Minister Kim. Lord Kim realizes what's going on behind his back and muses, "The dog I raised is wagging its tail at something else." He seems to be stringing together a counterattack, and Hye-won has something to do with it.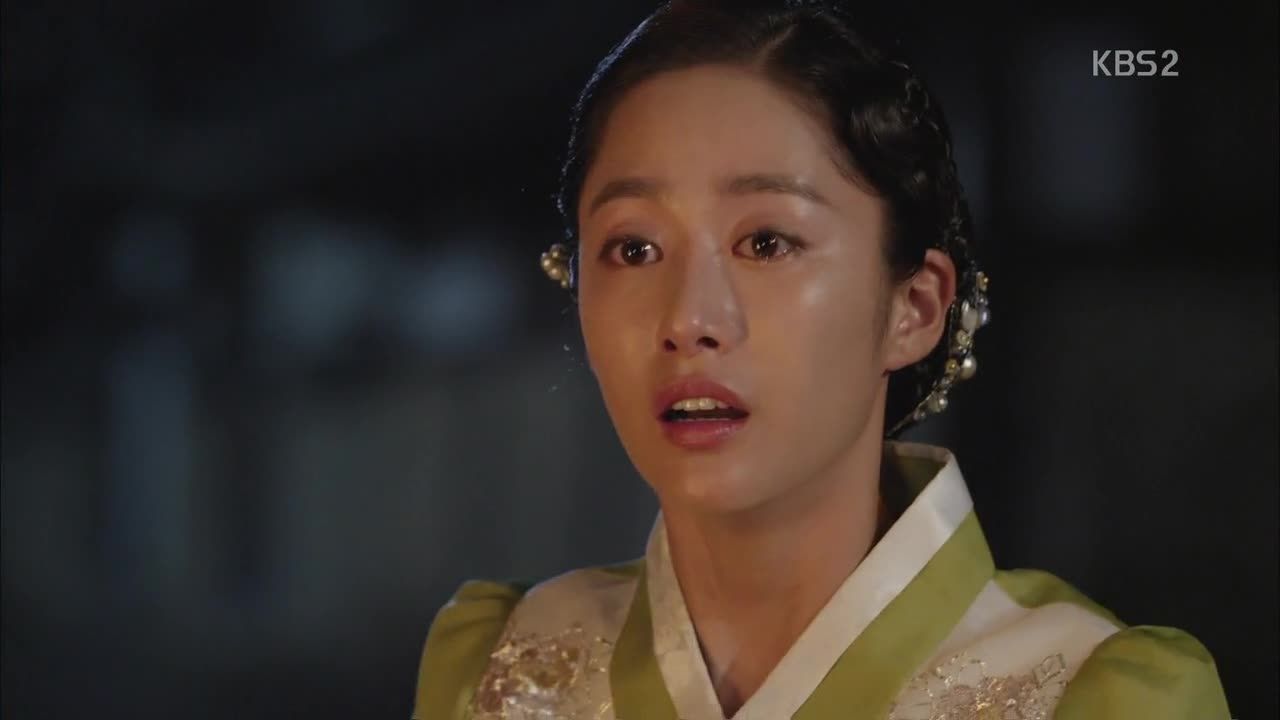 Looks like Hye-won's move against the middleman sellers was too strong, because they retaliate by setting her warehouses on fire. It's a devastating blow, and worse, the rest of the merchants she convinced to join her are furious. They rage at her and declare that they'll have her blackballed from business. She crumples to the ground in despair.
Choi Won-shin hears of this and is desperate to go to her, overriding Sung-gil's warnings that he can't venture outside with Yoon-kang on the prowl. The fear is warranted as Yoon-kang lurks nearby and watches him leave, but Choi has bigger concerns on his mind and arrives at the warehouse to hear that Hye-won left to get some air.
I'd say Hye-won's desolation is only half about her business, because it's Yoon-kang's words that are at the forefront of her memories. She replays them over and over, how he told her he never intended for her to fall for him. She comes to the water's edge and continues going, walking deeper and deeper into the lake, just lost in her anguish.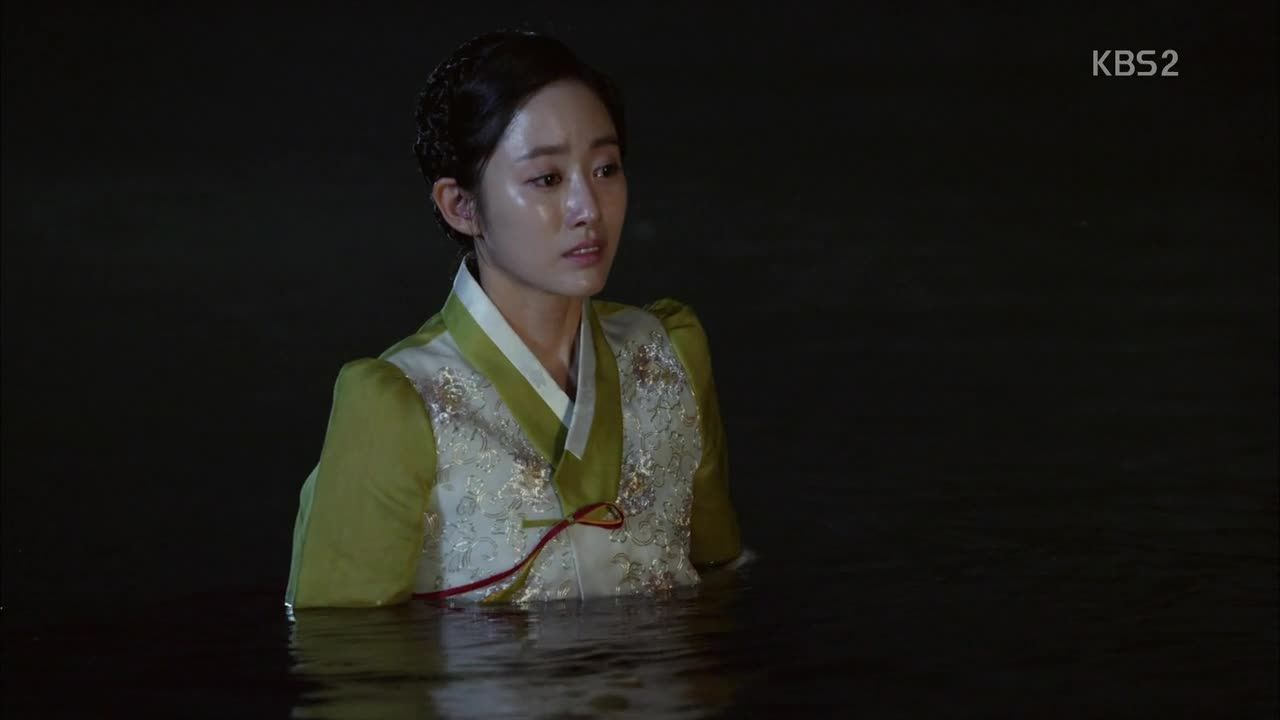 Her father arrives just in time to see her head submerging, and he races into the water to retrieve her.
Back onshore, he begs her to wake up, saying that he can't live without her. Slowly her eyes open, and he asks what happened, and why she has weakened. She says dully, "I have lost everything. The love I had felt sorry for, and my last pride too."
He urges her to be stronger, as love and pride "are nothing more than luxuries to us." He tells her that her mother had to go hungry but did everything to nurse Hye-won, and all he could do was watch. Same with Hye-won—she was the one raped and beaten and begging to be killed, which he could do nothing to stop.
"This is the fate we were given," he says, his voice full of emotion. "We cannot live like others do." He urges her to rise and take his hand, "and trample the world."
Hye-won takes his hand. And from a distance, Yoon-kang takes this in.
Soo-in enters the court and is introduced to the queen, who greets her warmly. She accompanies her to the ceremony marking the establishment of the new modern military, which is commanded by Ho-kyung.
Yoon-kang surveys the lay of the land outside Lord Kim's estate, and notes Minister Kim's arrival. As warned, it's heavily protected, and he returns to his safehouse for more strategizing. He can see from the movement in and out of Lord Kim's home that there are big movers and shakers involved in something, and he puts Sang-chu to the task of finding out what.
Sang-chu reports that Lord Kim was the one who ordered Hye-won's warehouse burned down, and that Choi Won-shin is planning to see him today. That gives Yoon-kang his opening to go after him, and he quietly follows as Choi leaves his house. Once they're on the road, he pursues openly, shooting Choi's guard off his horse first, then shooting at Choi and causing him to fall from his horse.
Choi is unharmed but now on foot, and he runs into the woods. Yoon-kang follows on foot, and their chase ends at the edge of a cliff. Isn't this a nice reversal of that earlier encounter, when it had been Choi holding Yoon-kang at gunpoint.
Choi asks, "Hold on! Wait!"
Yoon-kang growls, "My father's enemy!" and fires into his leg. Choi staggers but remains upright, and Yoon-kang adds, "My sister's enemy!" The next bullet goes into his arm.
"And also my enemy!" He fires a third shot. It lands right in Choi Won-shin's chest. Choi sways, and then falls over the cliff's edge, hitting the water below. Yoon-kang drops his gun and falls to his knees, but not, it appears, in relief. Rage? Frustration? Emptiness?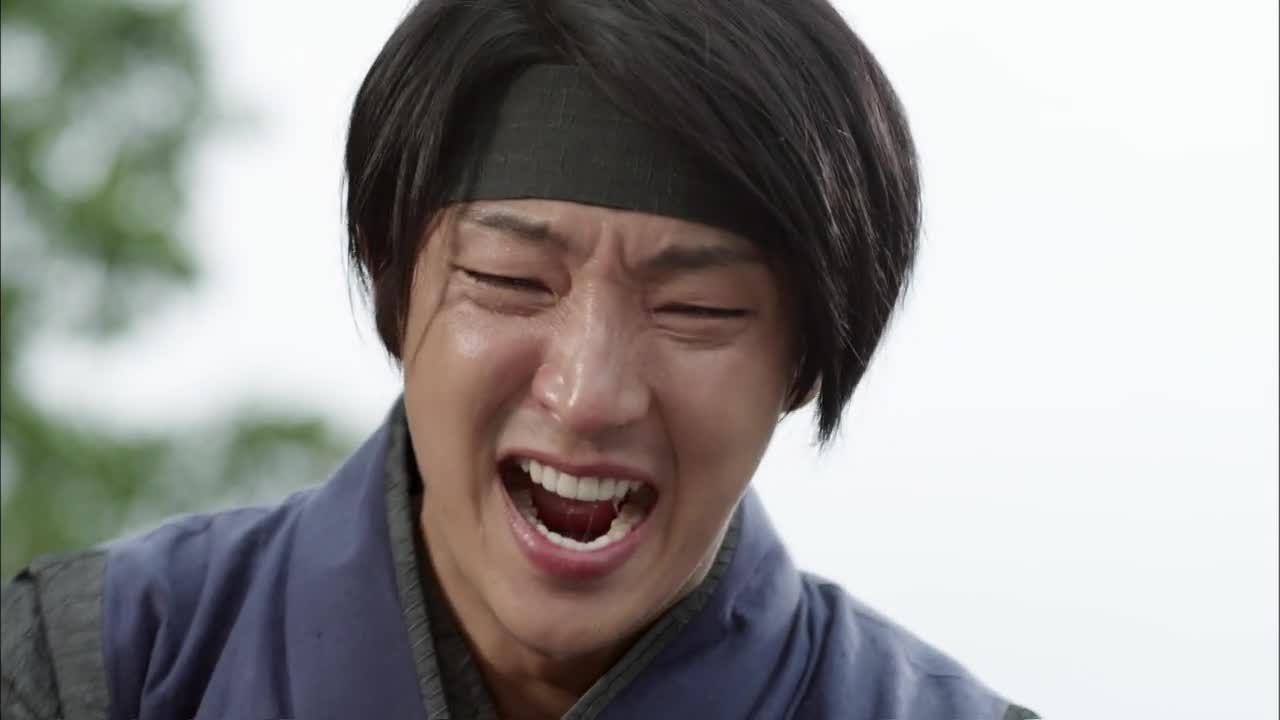 COMMENTS
Yoon-kang actually pulled the trigger for once! You know, I can see the dilemma the drama faces in trying to keep Yoon-kang relatable while still portraying him as a badass, and it's tough when in the context of this story he's a guy out to kill, but doesn't do a lot of killing. Granted, it's not like we want our heroes to run around killing willy-nilly, but it just gets repetitive (not to mention unintentionally humorous) when you have your hero holding his enemy at gunpoint multiple times, totally about to shoot him, really-honestly-absolutely, just give me a minute here, dithering about until he conveniently loses his chance to kill and subsequently give up a portion of his soul to the hero code of dramaland.
So I find it interesting that a drama that has been rather reluctant to go very dark allowed its hero to shoot, and furthermore, with so many episodes left to go. (I'm ignoring for now the possibility of Choi Won-shin surviving that fall, because we all know that ain't nobody dead in dramaland until you bury his body, and sometimes not even then. Point being, he shot to kill.) But on a narrative level I appreciate how the writer timed the character development, because whether or not Choi lived, it happens just after Hye-won reaffirmed her relationship with him and rejoined him. So with or without him, you have the continuation of the conflict through her now, as she takes up her father's mantle, both in business and in thematic relevance.
Speaking of Hye-won, I really loved what the drama did with her in this episode (and all along), which of course is bolstered by Jeon Hye-bin's lovely deliveries, all full of dignified anguish. Her struggles felt grounded and real to me, and I can see that her actions are completely true to her character, from the way she saved her father to the way she distanced herself afterward.
I do think her crumbling was a bit sudden, though at least the drama worked in an explanation by heaping a double-whammy on her. Or perhaps it's more of a triple-whammy, with her shunning her father first, being rejected by Yoon-kang, and then being targeted by Lord Kim to have her livelihood destroyed. At least after the rift with her father she had her work to turn to, but at the end of the episode it does make sense that she'd feel she had nowhere to go. It's the crucial moment for her father to step back into her life, because she—like Yoon-kang, actually—is ready to rise from the ashes of her lost faith to adopt a new worldview.
She's not necessarily stepping over to the dark side, because if anything I feel the Chois have been drawn with enough nuance to escape the easy labels of evil or corrupt. It's more of a return to their hardscrabble roots, trusting nothing but themselves and each other to build up their own lives. And in so doing, perhaps Yoon-kang will find an even more formidable antagonist in her. At least, I hope they'll play with that conflict in the future.
I really liked Yoon-kang's new bitterness in this episode, even as I'm with Soo-in on this one in wanting to shout at him to just align with the king already. But from a character and plot standpoint it was refreshing to see how the harsh realities of the world worked, and how his faith in the law and justice was ultimately naive and, as such, disappointed. He wasn't wrong to think he could get the bad guys through the law if he could get enough evidence against them, but now he sees how narrow his scope was. I want him to learn from this and think bigger, harder, smarter.
But even with his more cynical self in this episode, I appreciate that his reaction to killing (?) Choi Won-shin wasn't relief or victory, but something much more complicated. Revenge isn't as easy as just pulling a trigger, as it turns out. Maybe his teacher's words are ringing in his ear: You kill one bad guy, and more just keep rising up. Without true change in the world, you're just living the same life over and over. It's like Groundhog Day, only a lot more depressing.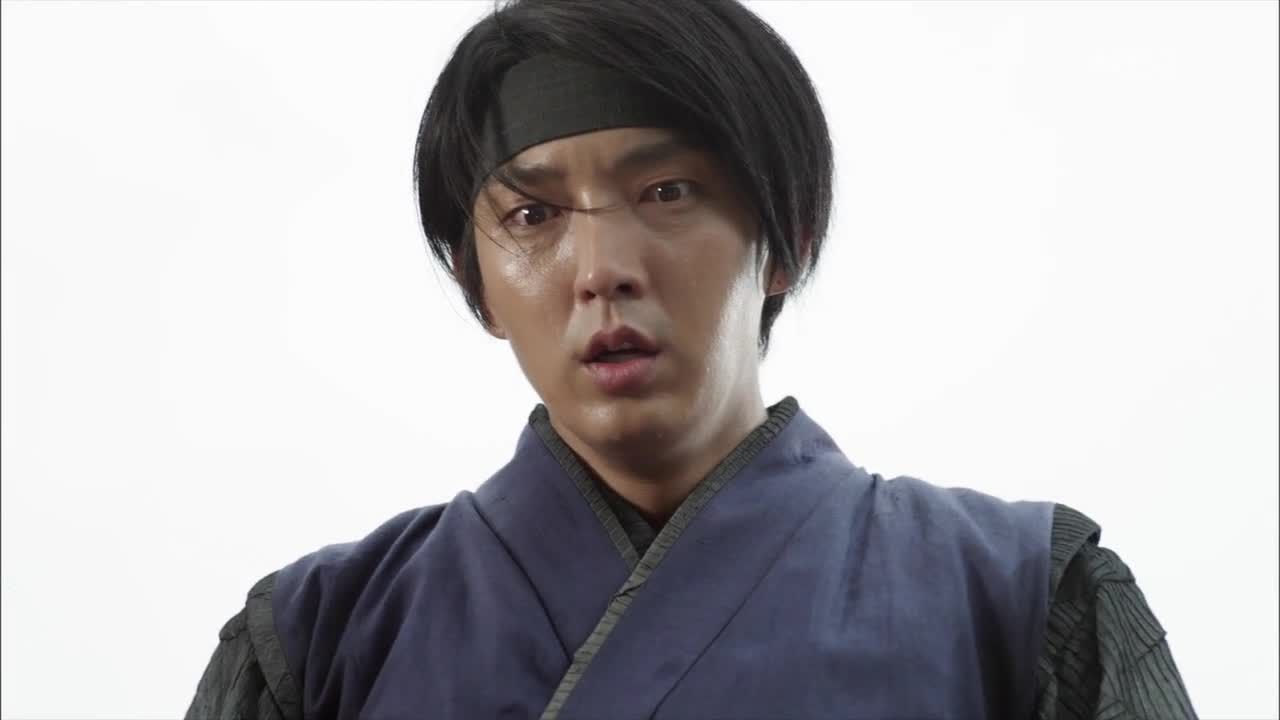 RELATED POSTS
Tags: featured, Joseon Gunman, Lee Jun-ki, Nam Sang-mi