Kim Kang-woo to play tyrant king
I like the way the pieces are falling into place for the upcoming sageuk film The King's Advisor. Joo Ji-hoon (Medical Top Team) had already signed on as the treacherous advisor who wields immense power over King Yeonsangun, widely regarded as one of the worst kings of the Joseon era. Joo's advisor character is thought to be one of the king's most loyal subjects, but behind the scenes, he uses the king's trust against him and brings about his political ruin.
Sources have now confirmed that Kim Kang-woo (Golden Cross, Tabloid: Dangerous Rumor) has signed on to play the merciless, savage king, who eventually gets overthrown by his former supporters and subjects. Kim expressed excitement for the role, saying he's always wanted to play King Yeonsangun: "His lunacy and inner cool-headed charisma attracted me to the part." It will be the actor's first foray into the sageuk world, and I'm anticipating what he can do with this villainous character.
Relative newcomer Im Ji-yeon (Obsessed) has been cast as the female lead. When the king decrees that 10,000 of the most beautiful women in the country be gathered at the palace, Im will catch the eye of Joo Ji-hoon, who's been tasked with the responsibility, and she will be selected to join the thousands of attractive females forced to work as palace entertainers. We're not given much else on her character yet; just a hint that there's more to her character hidden away under her veil. Drama veteran Chun Ho-jin (Doctor Stranger, Two Weeks) will play Joo's father, another advisor, while newcomer Lee Yoo-young (Late Spring) will play Im Ji-yeon's rival.
The King's Advisor will be directed by Min Kyu-dong (All About My Wife, All For Love), and will be a reunion for the writer-director and Joo Ji-hoon (they worked together on Antique Bakery). The movie will begin shooting in September for a 2015 release.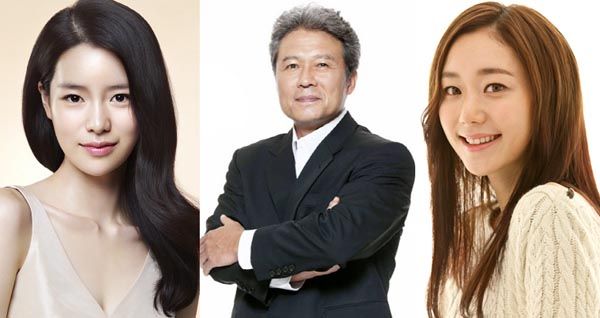 RELATED POSTS
Tags: Joo Ji-hoon, Kim Kang-woo