Kim Yoo-jung on the set of Secret Door
While we've had loads of casting info, we're finally getting some action on the set of Secret Door. Here are the first stills of Kim Yoo-jung in character, and, at last, some information on her fictional character.
In the scenes shot a few days ago, she looks quite youthful and mischievous, and her character is described as a reckless 16-year-old who dreams of a righteous world. As it happens in dramas, she's a geeeeeeenius mystery novel writer, who is sought out by a special task force under Crown Prince Sado (Lee Je-hoon). When the extent of her investigative mind is revealed, she'll be at the core of unraveling palace mysteries, including the mystery of Prince Sado's death.
It's interesting to see the direction Secret Door seems to be heading in with its interpretation of historical events; up until now, we'd heard the show would focus on the conflict between King Yeongjo (Han Seok-kyu) and his son, Prince Sado. With this character description though, I'm left wondering if the majority of the show will be set in the period immediately after the royal prince's demise, or whether the investigative task force will take center stage in uncovering other murders that take place during his lifetime.
I guess we'll just have to watch to find out — Secret Door airs on SBS after Temptation ends in September.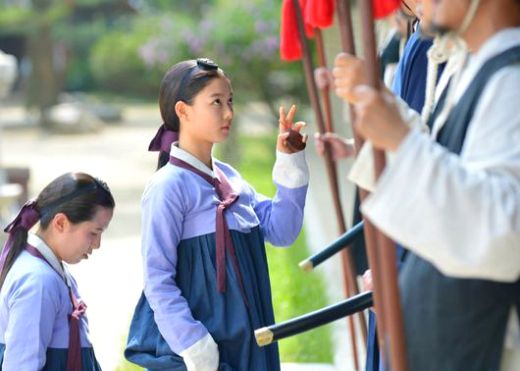 Via DongA
RELATED POSTS
Tags: Kim Yoo-jung, Secret Door