Marriage Not Dating: Episode 12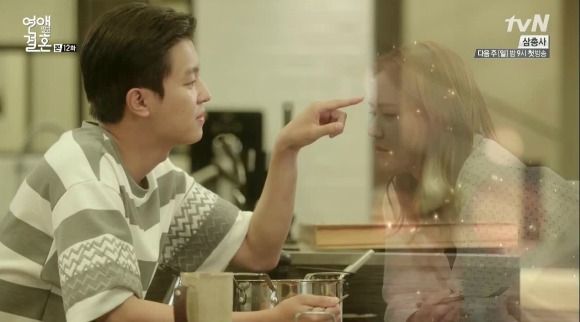 There's no more hiding now that everyone knows the engagement was a sham – but rather than putting the issue to rest, the revelation only kicks off more hurt and misunderstandings than it solves. The fallout is so much worse than Jang-mi and Ki-tae feared, and they don't even have each other to lean on this time. Looks like some more teamwork may be required to patch up their broken families, and more importantly, their own hearts.
EPISODE 12: "Will sincerity get through?"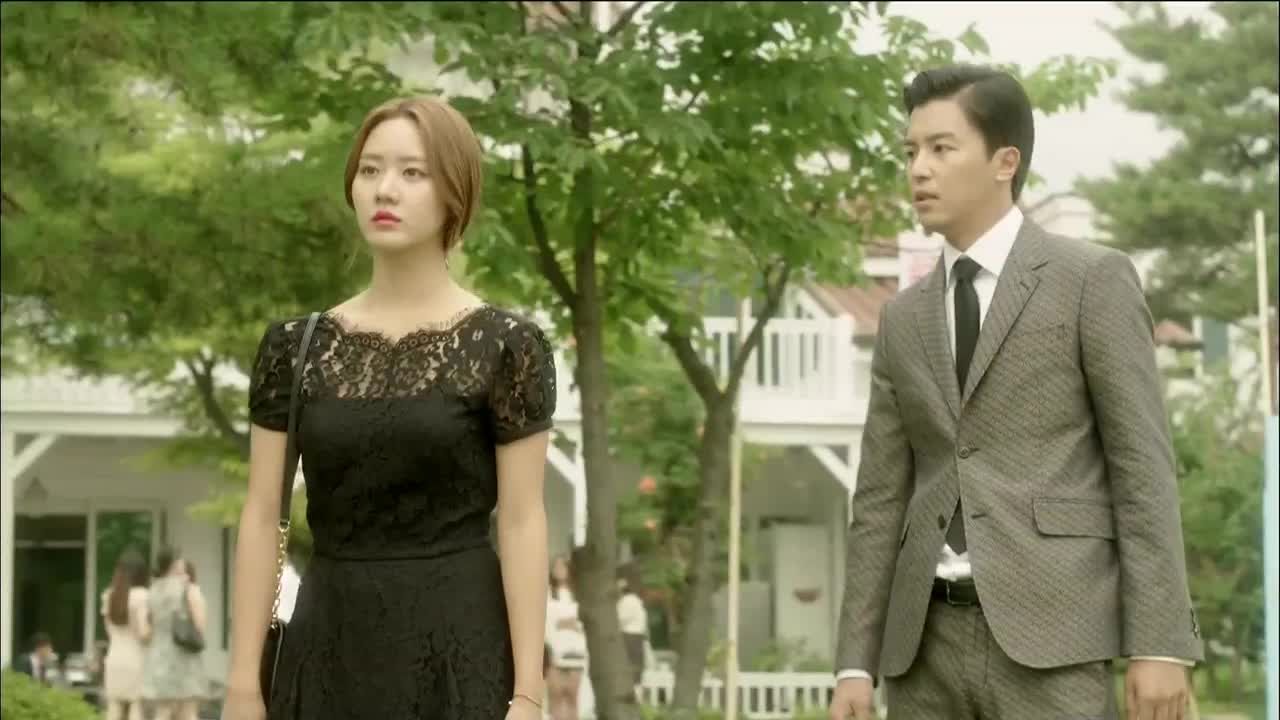 At a lovely outdoor party, Ki-tae follows Jang-mi as she walks away from him, but she stops when he calls her name. They stand for a long moment, faltering every time they try to speak. Finally Ki-tae tells Jang-mi to go first, and braces himself expectantly for her words…
We go back to Ki-tae's hijacked proposal as Se-ah tells him that she told his mother all about the fake engagement. She says it was the only way to stop him, and says, "Let's turn back time." She asks why he didn't tell her three years ago why he wanted to be alone and hated marriage.
Ki-tae argues that she agreed that marriage was burdensome, but Se-ah says it was only to protect herself so that she could stay near him, if only as friends. She says he can tell her now and she'll comfort him, but Ki-tae just sighs in frustration. Se-ah tries one last time, and steps into the tea-candle heart with him, saying, "Let's get married."
Ki-tae just laughs scornfully, and says that things were good when there was distance between them. Se-ah says she has feelings too but Ki-tae counters that she can't just do whatever she wants. Se-ah finally breaks and cries that she told his mother because no matter what she did, all he thinks about is Jang-mi. Ki-tae whispers that he never wants to see her again, so she leaves, humiliated.
On the street, Jang-mi finally breaks free from Yeo-reum's hug to see Ki-tae's mother staring at them in horror. Mom whirls and walks away, and Jang-mi accuses Yeo-reum of doing that on purpose. He doesn't deny it and when she demands to know why, he simply says, "I like you."
Ki-tae calls Jang-mi, who just sadly apologizes for ruining everything. She blames herself for his mother finding out, but Ki-tae says it's not her fault and asks if they can talk in person. She says she can't face him now and they'll talk later, and Ki-tae runs out of his house. Jang-mi finds Dad at the restaurant and says she wants to talk to her parents about Ki-tae, but he says Mom went to her future in-laws' house. Yikes.
Jang-mi runs out on Dad mid-sentence, just before Ki-tae shows up looking for her. Dad can tell something is off and asks if they fought, and tells Ki-tae that her mom was heading to his house with a gift. Ki-tae quickly heads over there.
Jang-mi's mom delivers a wedding gift of blankets to Ki-tae's family, where Grandma and Aunt Mi-jung actually look pleased to see her. Ki-tae's mom comes to talk to her, the ice queen firmly back on her throne, and says she feels sorry for Jang-mi's mom.
Jang-mi arrives in time to be blasted herself, and her mom asks what she did wrong. Ki-tae's mom asks Jang-mi if she wants her to tell, or if she'd rather tell it herself. Jang-mi's mom is offended at being treated so badly when the wedding date is set, but Ki-tae's mother says there will be no wedding.
She announces that Ki-tae and Jang-mi's engagement was never real, that they faked it to make her give up on Ki-tae's getting married. Jang-mi's mom is shocked, thinking Ki-tae would never do something like that, and tells Jang-mi to set them straight. Wordlessly, Jang-mi only drops to her knees in apology and begins to cry.
Her mother finally accepts the truth and asks why, but before Jang-mi can speak, Grandma comes to her defense, and says that she knows it was an act but it was never malicious. Ki-tae's mom is upset to hear that Grandma knew, and says it must have been fun to watch her start to care for Jang-mi.
Grandma points out that Jang-mi always treated Ki-tae's mom well, but she's too upset to hear it, when she herself saw Jang-mi with another man. THIS is news to everyone, and Jang-mi's mom's legs give out as she asks if it's true Jang-mi has another man. Tears pour down Jang-mi's face and she can only say over and over, "I'm sorry. I'm so sorry."
Ki-tae's mom calls Jang-mi a pro at fooling people, which is one too many insults for her mother, and she grabs her daughter to leave. She carries the gift blankets with Jang-mi trailing behind her like a naughty child, until they run into Ki-tae. Mom screams at him for calling her "Mother," and tells him never to go near Jang-mi again. He tries to explain, but both women leave him standing in the street helpless.
When Ki-tae gets home, Grandma tells him to just kneel and beg, but he ignores her and demands to know what his mother did to Jang-mi's mom. When his mom accuses him of acting, he tells her that he truly likes Jang-mi, but she just thinks he's been fooled by her too.
He insists that Yeo-reum is just a fling, and says that he doesn't get why it matters when there's a two-timer living right in this house. Whoa, that's brave. Mom slaps him hard, and tells him to get out. She tells him not to get married, and to live alone forever – she doesn't care anymore.
Jang-mi's mother lies in bed crying as her father yells at Jang-mi, angry at how Ki-tae drank with him and acted like a good son-in-law. Ki-tae stands outside the closed chicken shop and calls Jang-mi, but her father answers to yell at him for playing around with his daughter. Ki-tae offers to come talk but Dad says he doesn't want him in his house, and yells that he's coming there to beat Ki-tae black and blue. Dad throws down her phone and picks up a baseball bat, but Jang-mi takes the blame for continuing the charade and stops him with a backhug.
She cries that she did it because he and Mom loved Ki-tae so much, and they got along so well when they were happy about the wedding. She had never seen them like that and she wanted it to go on as long as possible. This deflates Dad's anger, and he drops the bat to hug his baby girl. ~sniffle~
Hoon-dong takes Hyun-hee to the doctor to get an abortion and lets her go in alone, though he's clearly conflicted. Hyun-hee hears the baby's heartbeat for the first time, while Hoon-dong gets more nervous, and finally starts to bolt. Just then, Hyun-hee asks to have the volume turned up, and Hoon-dong stops in amazement to hear the heartbeat of his child.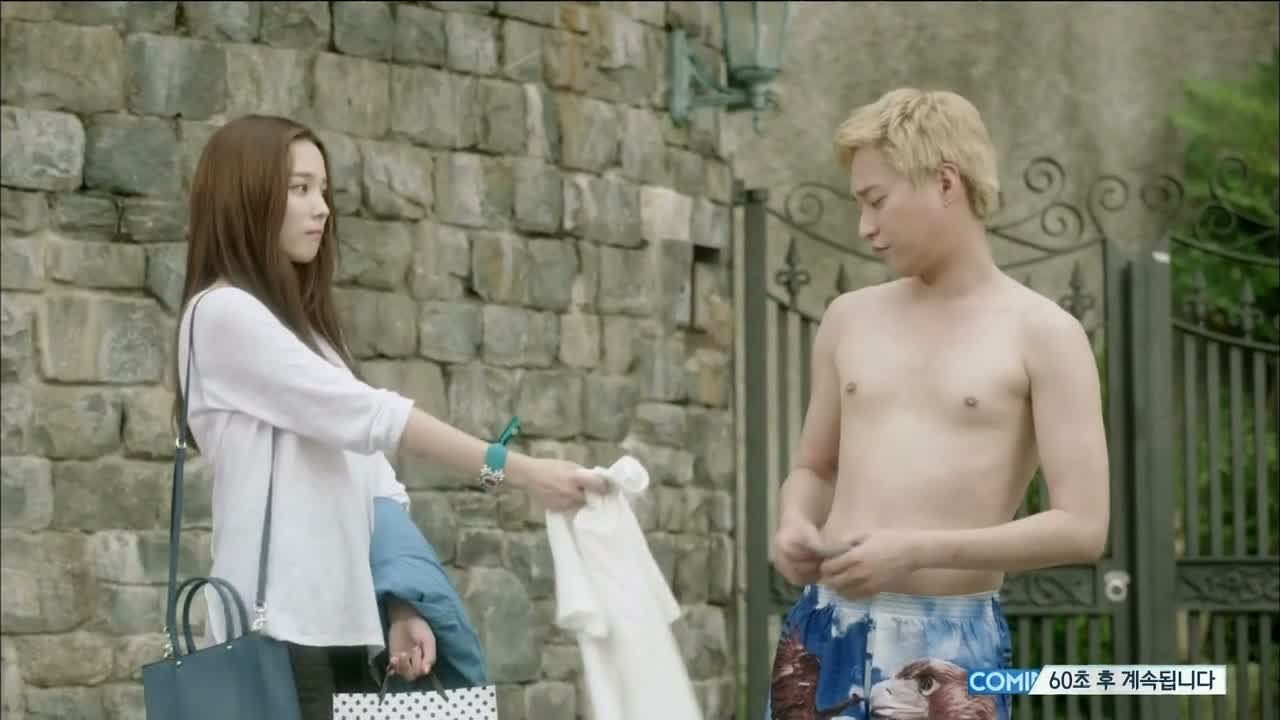 Hoon-dong grabs Hyun-hee, dragging her out to the lobby. He reminds her of her words at the temple, that she wanted to keep the baby. Hyun-hee admits she didn't want an abortion, but that she heard that having a conflicted father listen to the baby's heartbeat could get him to change his mind. Hoon-dong says it's not like her to do something like that, but she says that actually, it is. She confesses that she did whatever she could to keep him, but tells him it's his choice what to do now.
He makes his choice, and this time Hoon-dong's mom kicks him out in his eagle boxers – even sonogram pictures of the baby can't soften her heart. She says she won't talk to him until he gets a paternity test, but he yells that it's his baby and he's marrying Hyun-hee. At least this time he was prepared, and Hyun-hee is standing by with some clothes, ha.
Jang-mi and her dad gape as Mom makes a family breakfast, which seems awfully nice of her until she snaps at them when they try to talk to her. Jang-mi apologizes and says it's all her fault, but Mom tells her to hush, that she was right and it's her parents' fault. She agrees that they were bad parents, and says she wants to split up. She pulls out her pre-prepared divorce papers, but this time it's no bluff, as she stamps them and hands them to Dad.
At the restaurant, Yeo-reum tells Hoon-dong that he's quitting because he wants to earn more money, but Hoon-dong tells him to just ask for a raise. Yeo-reum cryptically says he also doesn't want to work around someone who makes him uncomfortable, and leaves despite Hoon-dong's protests. Hoon-dong yells that he can't quit because he's fired, but his mother walks in right then to tell Hoon-dong that he's fired if he insists on marrying Hyun-hee.
He's not the only one, and Jang-mi is also fired for fighting with a customer (Jang-mi: "But it was only one time…"). She mopes into the store to find Hoon-dong there with everyone in a good mood. Hyun-hee announces that she's quitting to get married, and Jang-mi pastes on a smile long enough to congratulate them. But Hoon-dong doesn't miss how the smile slips off her face the moment she turns away.
He finds Jang-mi outside and sits with her, assuming she's upset because she used to want to marry him. She tells him she's crying because everyone found out about her and Ki-tae, and he guesses Ki-tae must be really upset, since he likes her. Jang-mi says she knows he doesn't, since he treats her badly, but Hoon-dong says he's just like a kid who torments the girl he likes.
Jang-mi starts crying harder to know that Ki-tae likes her, and hits Hoon-dong for telling her and making it harder go get over him. Hoon-song is shocked that Jang-mi likes Ki-tae too, and says there's no problem if they both like each other. Jang-mi sobs that it's too late, because his mother saw something she shouldn't have and she doesn't want to drive even more of a wedge between Ki-tae and his mother. She makes Hoon-dong promise not to tell Ki-tae about her feelings because it will just complicate everything further.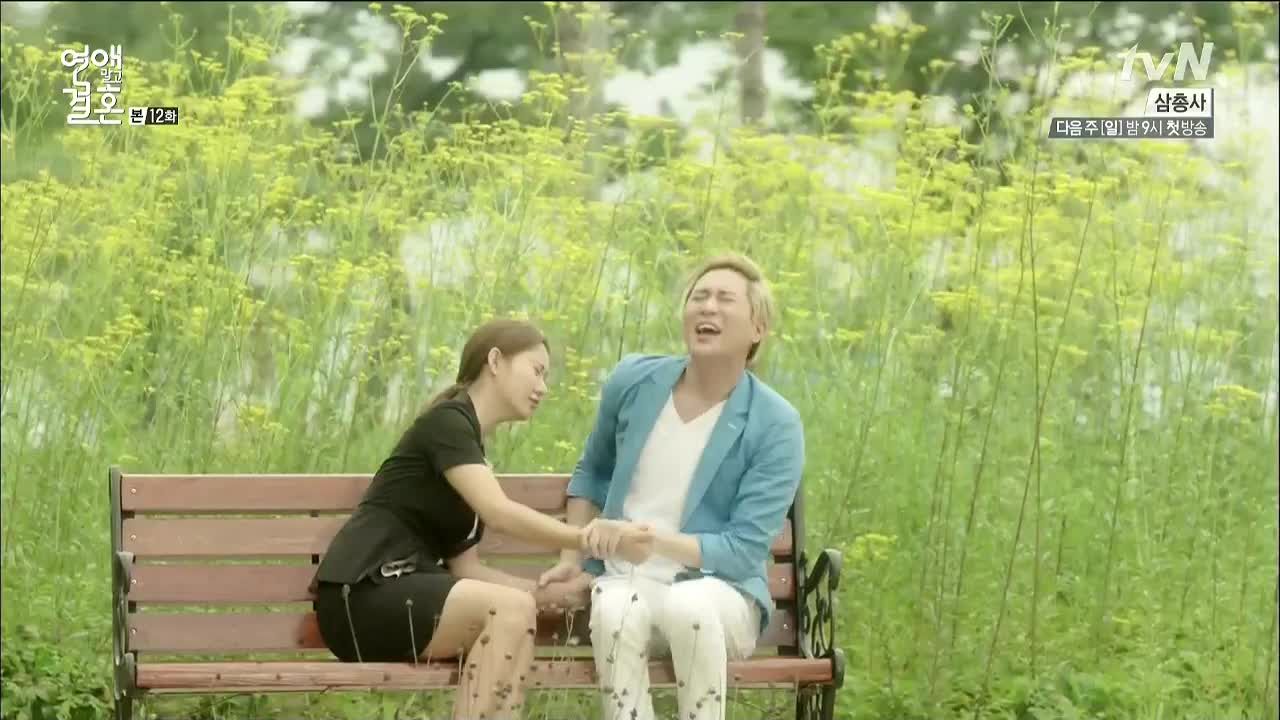 Hoon-song sighs that everything is messed up, and tells her that Yeo-reum quit. He says he's worried about everyone and whines that their lives are so pitiful, but Jang-mi threatens him not to dare say that he's unhappy. Hoon-dong says his mom cut him off and even fired him, and he hasn't told Hyun-hee yet. Jang-mi tells him she was fired and that her parents are getting divorced. They both sob about how their lives are falling apart, and hit each other for not being happy, then fall into each other's arms to cry it out. Aww, their friendship is so cute.
Ki-tae tries unsuccessfully to call Jang-mi, who spends her last day saying goodbye to the store and vowing to discover what her purpose is. He walks home to find her waiting outside his building, and grins to see her but hides it when she looks up at him. He grumps that she's waiting outside when she usually lets herself in, and invites her inside but she refuses.
Jang-mi says that they should never have started this, and that she should have listened when he tried to set boundaries. She regrets that their actions hurt their parents, but Ki-tae says he doesn't care. He starts to tell her that he likes her, but she interrupts to blast him for not caring about his mother's feelings. She says that his mother has been hurt for years by a cheating husband, and that she saw her with Yeo-reum, and asks if he gets it now. Ki-tae tries again to go inside to talk, but she says this is the end and she won't see him again, and walks away.
Jang-mi arrives at home to find the house in a shambles and her parents screaming at each other over who gets the house and chicken shop. Finally Mom says she'll just get it out of Dad in alimony, and takes her suitcase and leaves. Jang-mi pleads with Dad to stop her, but he says he'll be staying at the restaurant and also goes. Jang-mi is left alone, the same as she was when she was a child. Instinctively she starts to call Ki-tae, but stops herself and just goes to bed, crying herself to sleep.
A week later, Grandma and Mi-jung whine in sync about how lonely and boring the house is without Jang-mi to come by. Mom says things are exactly how they should be. Mi-jung notices Ki-tae's dad deep in thought, and he says he's wondering whether rumors have spread about the department store brawl.
Grandma and Mi-jung are so angry at this that they can't even speak and snarl-stomp out, and clueless Dad is all, "What did I do?" Mom says he should sleep at home from now on, since he's suddenly so concerned about rumors. Well that backfired on ya, didn't it buddy? Maybe just go back to keeping your mouth shut… or you know, not being a cheating bastard works too.
Ki-tae stands in his empty quiet house, no longer looking happy to be alone. He hears the door open and gripes that Jang-mi let herself in again, but we all saw that smile. He wilts when he realizes he imagined it. His evening continues this way, as he sees Jang-mi teasing Nemo, or stealing bites of his ramyun.
Each time he complains with a big smile on his face, but is disappointed when she fades away. He draws himself a bath and Jang-mi runs in to hug him, and his arms wrap around her before he realizes he's holding empty air. That night he can't sleep, and decides that the house is uncomfortable.
He heads to a jjimjilbang but has no more luck sleeping there, though he runs into Hoon-dong who's also staying there. Ki-tae asks if he's been cut off and what he plans to do. Hoon-dong says that his emergency fund that his mother doesn't know about will cover their newlywed house. He invites Ki-tae to the wedding, who tentatively asks if Jang-mi will be there. So cute.
Hyun-hee shows off her sonogram photos to Jang-mi, and invites her to the wedding. Jang-mi asks if the parents will be coming, but Hyun-hee promises she has everything under control. Jang-mi also shyly asks if Ki-tae will be there.
Jang-mi arrives at the wedding, but decides she's not brave enough to see Ki-tae and tries to leave. She runs into Hyun-hee's mother who literally drags her in by the wrist, ha. Meanwhile Ki-tae wanders around trying not to look like he's looking for Jang-mi, and runs into Se-ah. She's polite, but he's not interested in making small talk and just walks away.
He finally spots Jang-mi right as she spots him, and they both stand for a long moment, staring across the wedding party at each other. Ki-tae starts towards Jang-mi and she tries to stay calm, but they freeze as Hoon-dong and Hyun-hee step between them to begin the wedding ceremony.
The ceremony goes off without a hitch, both Hyun-hee and Hoon-doong looking gloriously happy. Hoon-dong gets all shy when it's time to kiss the bride, giving her a chaste peck on the forehead – but Hyun-hee isn't satisfied with that and grabs his face for a proper kiss.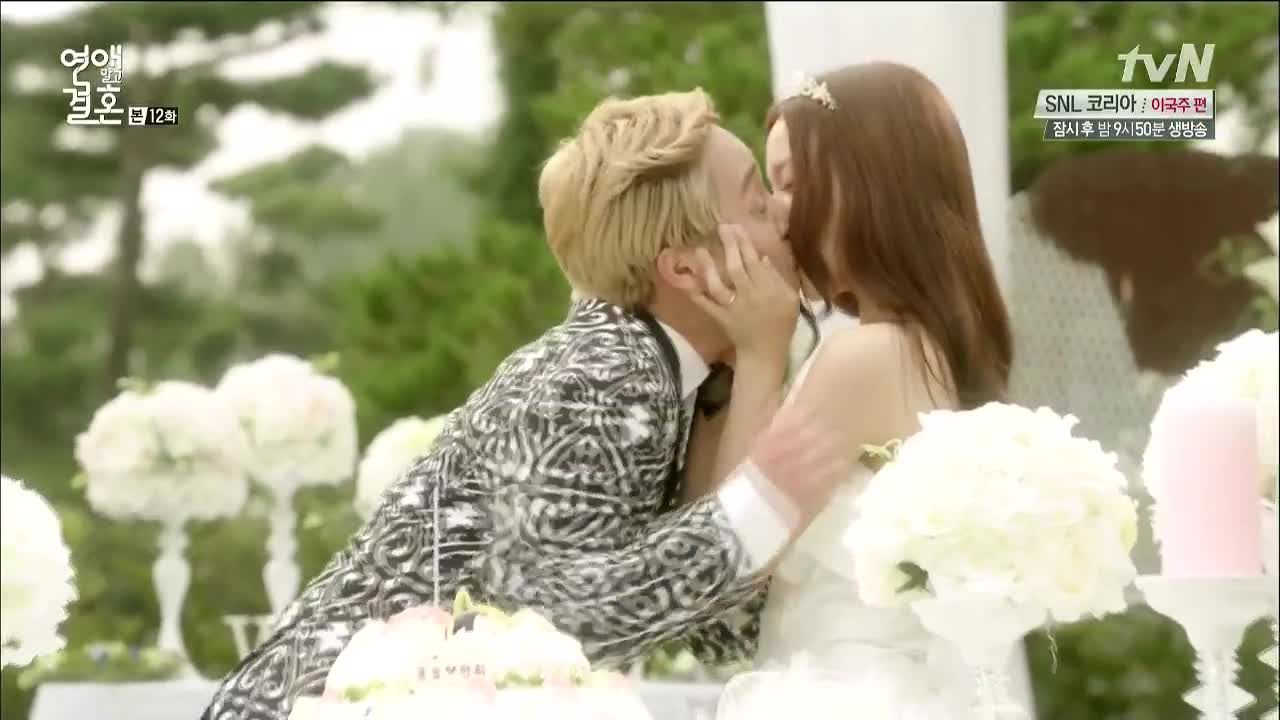 The chef-as-MC announces the time to introduce the parents, but Hoon-dong throws him a frantic signal to skip it. In the back, Jang-mi notices a newcomer to the wedding, and calls out that the groom's mother came. Ever the mama's boy, Hoon-dong wails and runs to his mommy, hugging her and sobbing. Hyun-hee demurely thanks her for coming, but Mom just says she'd better never nag him or else. I guess that job's already taken.
Jang-mi goes for a walk and runs into Se-ah. She says that she's known Ki-tae for twenty years, and that it's not her who butted in, but Jang-mi. She points out that she's in all his memories while Jang-mi doesn't even know his past. She says she was being considerate in her way, by asking for Ki-tae's child since she couldn't have Ki-tae himself. She always heard that sincerity would get through to someone else, so she doesn't know why her sincerity isn't recognized. Jang-mi says that's a lie – that's why it hurts when someone doesn't understand your sincerity.
Jang-mi walks away, followed by Ki-tae who witnessed the entire conversation. He calls her name and she halts, thinking to herself that she had desperately hoped this would happen, and wonders if she should say she's missed him. At the same time Ki-tae thinks that he's wondered what to say to her a million times, but he's now uncertain what to say.
They both start to talk at the same time and Ki-tae tells her to go first, and Jang-mi can only think, "I missed you. I missed you!" Finally she finds her voice, only to blurt out for him to treat Se-ah well. She says that Se-ah still loves him, but Ki-tae counters that he doesn't love her, and if he can't love her then it's best to cut ties.
Jang-mi tells him he shouldn't ignore someone's love and should take responsibility for his part in it, and Ki-tae wonders if that means she's taking responsibility for Yeo-reum's feelings then. Jang-mi says she's trying to do that for all the things she's caused to happen lately, and Ki-tae angrily asks if she really wants him to go to Se-ah. Her eyes brimming with tears, Jang-mi pauses for a long moment, then says a quiet, "Yes."
Devastated, Ki-tae storms over to Se-ah and grabs her by the wrist, and walks her right past Jang-mi. He pulls Se-ah all the way to the riverside and stops without ever looking at her. Se-ah tells Ki-tae that she knows his true feelings just by looking at his back. She says to him simply, "Go," and walks away before she starts to sob. Ki-tae seems to snap out of a daze and whirls, then runs back towards where he left Jang-mi.
Jang-mi stands a distance away near the water, and remembers Ki-tae's words that it's best to cut someone off if you can't love them. She thinks that he was right, and says quietly, "Goodbye, Ki-tae." She throws the phone he bought her into the river, only at the last second hearing it ring and seeing Ki-tae's name on the caller ID. But it's too late, and she watches the phone as it sails through the air and into the water, still ringing.
Running his fastest, Ki-tae tries to call Jang-mi over and over but gets no answer. Jang-mi belatedly realizes that she doesn't want him to go, and also starts running. They both run, each frantically searching for the other.

COMMENTS
WHAT?! You're going to leave us there for a whole week? That is so unfair.
Well, I certainly appreciate how much forward motion this episode gave us, in nearly all areas. Most obvious, of course, is that Jang-mi and Ki-tae have finally realized their feelings and gotten to the point where they're ready to stop worrying about what everyone else thinks, and just go for their own happiness. Definitely Jang-mi had further to go in this area, because all her life she's put others before herself even to her own detriment, so I appreciate how hard it was for her to figure out that her own needs are important too. I think she needed to see her parents hit rock bottom to understand that not only can she not help them have a good relationship if they aren't willing to do the work themselves, but it's not her job. Who she marries, or even if she marries, could never hold them together on a long-term basis if they don't want it for themselves. So to see them fall apart was important for Jang-mi, because she needed that giant metaphorical slap in the face to understand that no matter what she does, her parents' relationship is their job to manage, not hers. That and seeing Hoon-dong and Hyun-hee move on with their own lives, and even losing her job, frees her up to stop worrying about everyone else and focus on what she wants for herself.
I actually think Ki-tae made a pretty big leap this episode too, because even though he's known for some time that he has feelings for Jang-mi, I don't think he truly understood what that meant. He thought that just saying, "I love you, let's get hitched!" would be enough to solve everything, but it's not. His parents would still be a mess, her parents would still be estranged, and nothing would really change. He's got some big work to do in his familial relationships for a marriage with Jang-mi to be accepted, especially with Mom. That confrontation with her at the top of the episode showed that even after everything that's happened, he has no more respect or consideration for his mother than he did when the show began. He needs to do some serious changing in how he interacts with his mother, and also do some major damage control with her, before she'll ever be willing to accept Jang-mi after having been burned.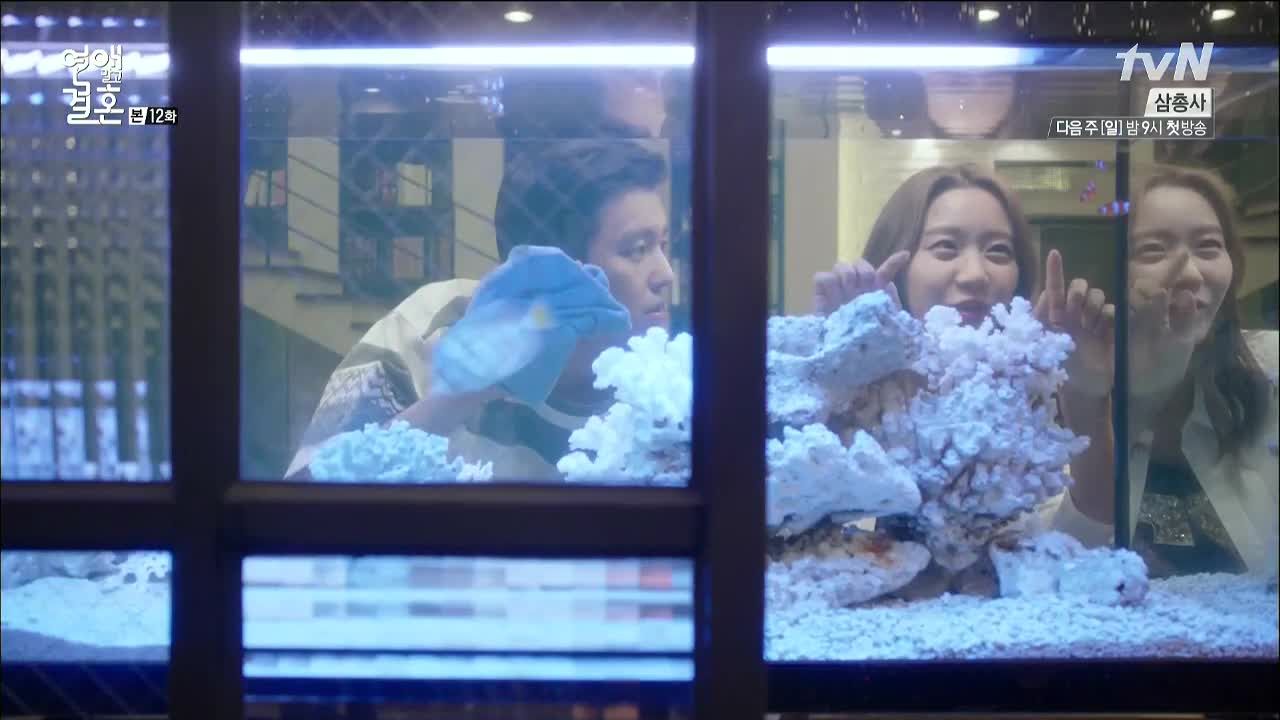 And that's a whole other hurdle that Ki-tae and Jang-mi are going to have to address – that their parents no longer trust them as good partners. While we the viewers know that nobody was coerced into the engagement farce, I can see how the parents might not see it that way. Ki-tae's mother and Jang-mi's parents each have valid reason to feel that their child was used by the other, especially Jang-mi's parents since she really had nothing to gain from the situation (since she decided she didn't need revenge on Hoon-dong long ago). Seeing her poor father lose his composure at the thought that the man he trusted with his daughter's heart had hurt her was painful to watch. There's nothing like daddy-daughter conflict to get me right in the gut, and I love Dad's relationship with Ki-tae so much, so I'm hoping they find a way to be drinking buddies again soon.
I'm a little skeptical about Se-ah and Yeo-reum and how they both backed off, and I'm unsure how long it will last. I have a feeling that both of them could still pop up with an eleventh-hour scheme to break up the newfound couple (assuming that Jang-mi and Ki-tae acknowledge their feelings soon) and throw one last wrench into things. I'm especially concerned that Yeo-reum might do something desperate, since he seemingly just disappeared without ever getting any closure with Jang-mi. But I am pleased to see that Se-ah seems to have finally gotten the message that Ki-tae is not an option for her, no matter how much she wants him. I think that hearing Jang-mi acknowledge that yeah, it sucks when someone doesn't return your feelings, went a long way towards Se-ah feeling like at least one person understands her. I hope it really sticks.
But mainly I just hope that our leads find happiness and love sooner rather than later, and are able to overcome their problems and build a strong relationship together. They have one thing going for them, that if you want to start over it's best to begin with a clean slate. The fact that everything has crumbled down around them can hopefully allow them to start fresh in all of their relationships, and build something that's real and solid this time.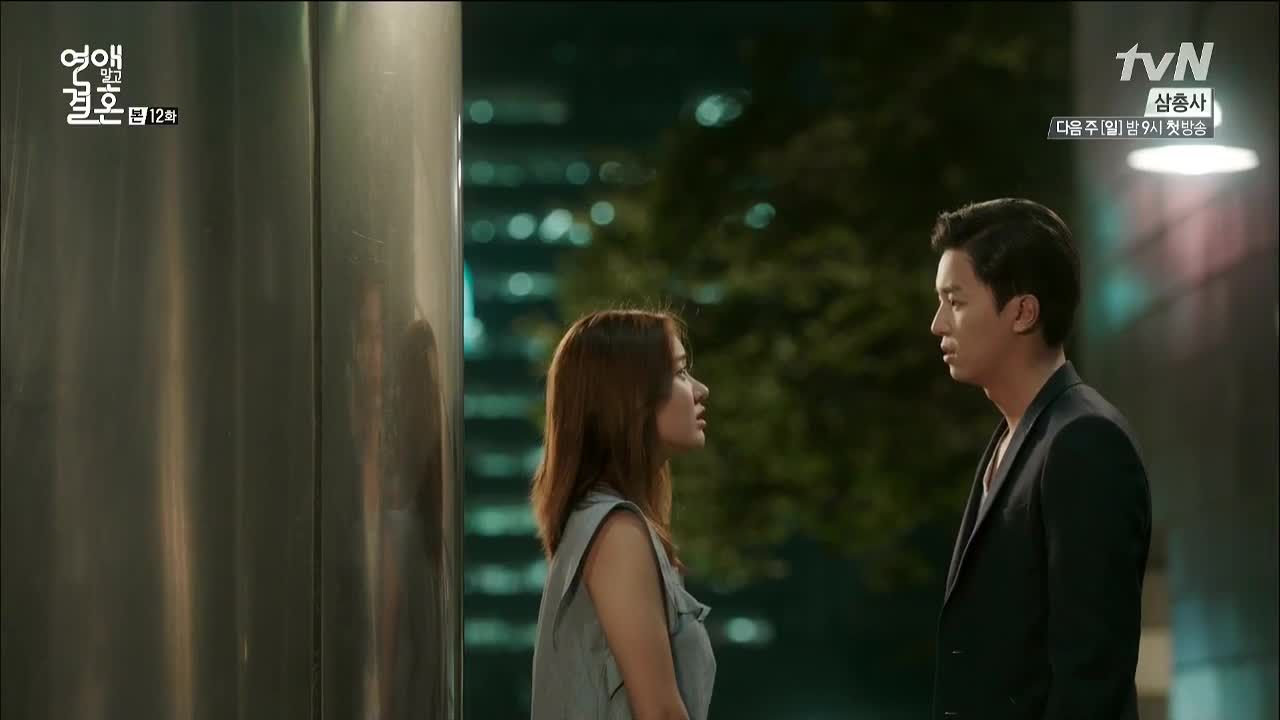 RELATED POSTS
Tags: featured, Han Groo, Marriage Not Dating, Yeon Woo-jin