Nine is the loneliest number in Plus Nine Boys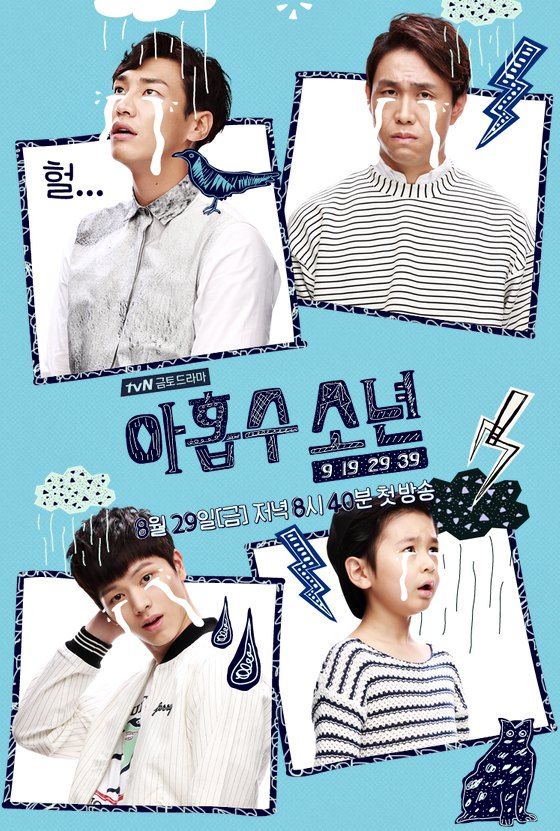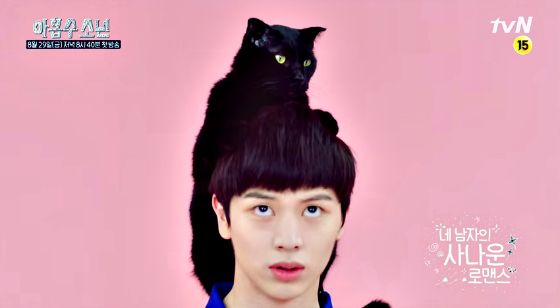 I'm loving this show's teasers, but now I'm scared they're getting my expectations up. New coming-of-age drama Plus Nine Boys released a really cute conceptual teaser about the four unluckiest boys on earth, and the dreaded number 9 that keeps dogging them with every possible superstitious omen out there: crows, black cats, broken mirrors, ice cream that won't split down the middle, and fortune cookie prophecies of doom. They ask, "We're not the only ones like this… are we?" I have a feeling no one will be as unlucky in life and love as these four boys, but that's the fun.
The drama is about four boys ages 9, 19, 29, and 39, who all believe they share this terrible curse of the nines, where nothing ever goes right in any age ending in 9. The tagline for the show is, "Four boys' brutal romance," where the word sa-na-oun, "brutal" is chosen to emphasize the sa [four, also an unlucky number]. Basically, they're cosmically screwed.
Kim Young-kwang, Yook Sung-jae, and Choi Ro-woon play brothers, and Oh Jung-se is the uncle who's by far the unluckiest, since he's already lived through his previous decades' curses. At 39, he's finally starting to realize that he wants to stop being a workaholic and settle down, but finds it difficult to escape bachelorhood.
In the clip below, we catch a glimpse of Oh Jung-se reenacting the infamous incident that made him lose his job as the PD of the top live music program in the country. The story is based on a true event, where members of indie band Couch dropped their pants on stage and flashed everyone on live TV back in 2005. It's pretty funny to only watch it from the PD booth, which consists of Oh Jung-se swearing a lot, and then being consoled by Kim Jong-min afterwards (in a cameo), hee.
Kim Young-kwang's curse comes in the form of his first-ever unrequited love when he falls for his co-worker Kyung Su-jin, who seems to be immune to his charms. The second teaser below starts out like a music video with a romantic rain-soaked moment. He sees his chance and swoops in for a surprise kiss… and she promptly slaps him across the face and calls him a crazy bastard. HA. Man, I hope she's this feisty in the show.
Plus Nine Boys follows Marriage Not Dating on Fridays and Saturdays and premieres August 29.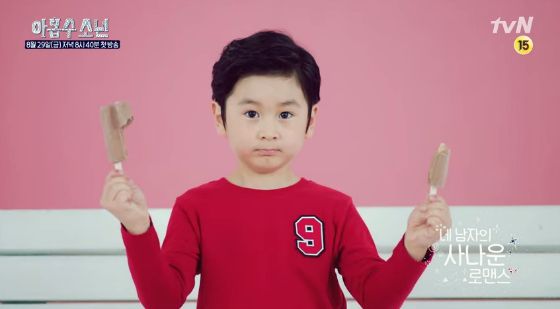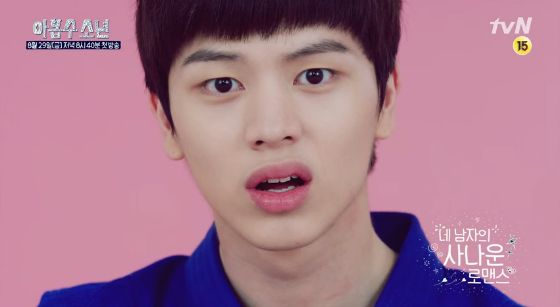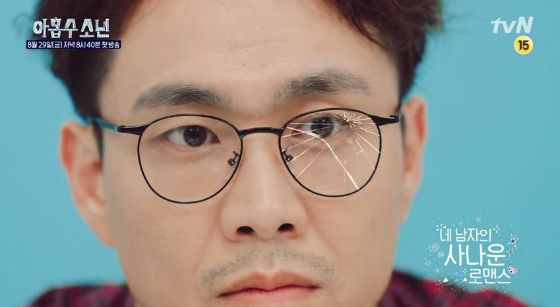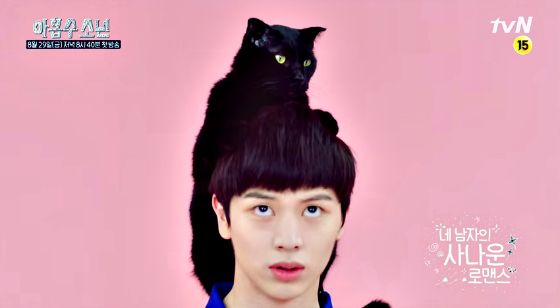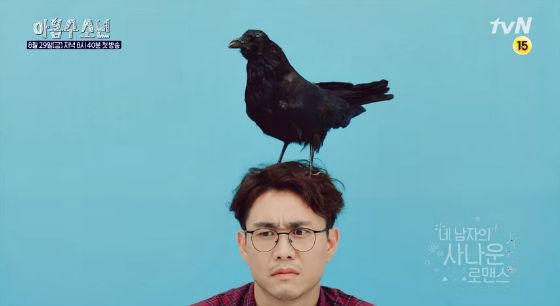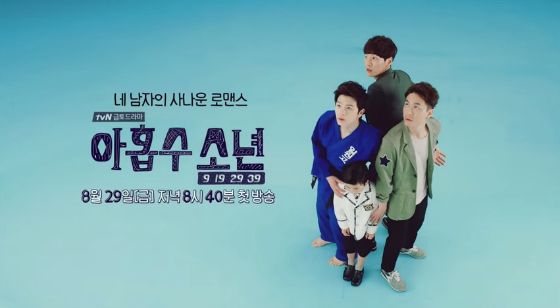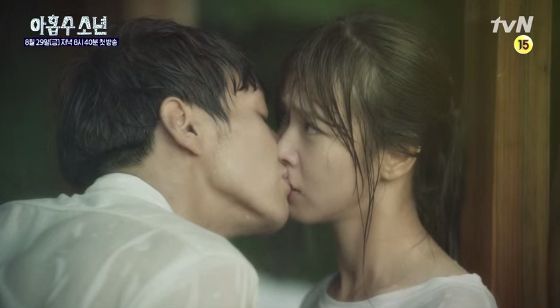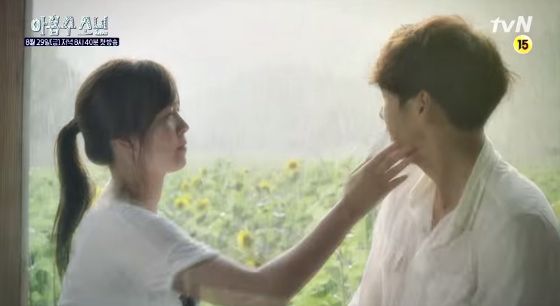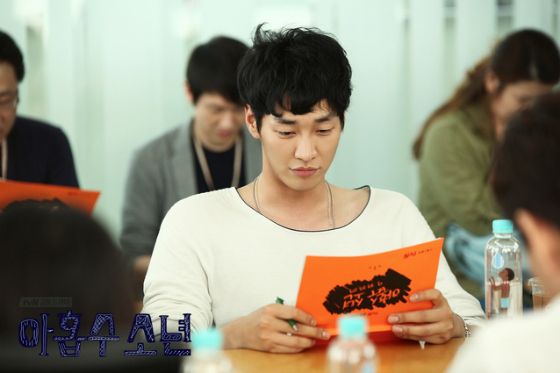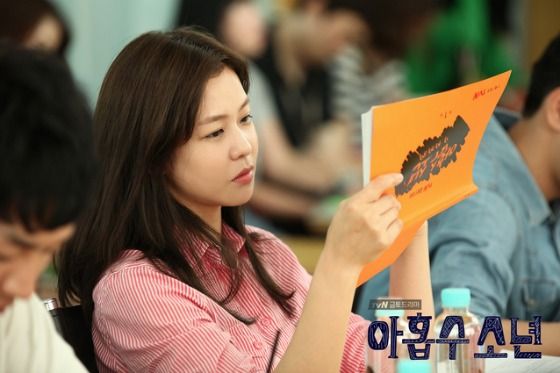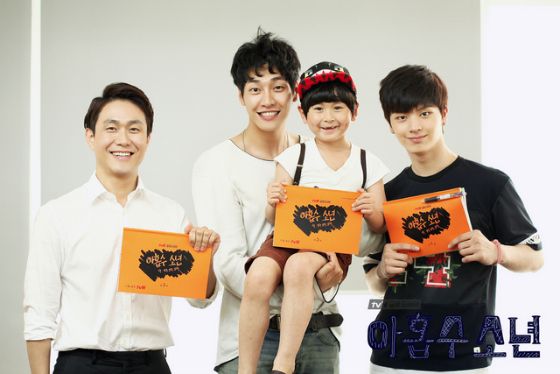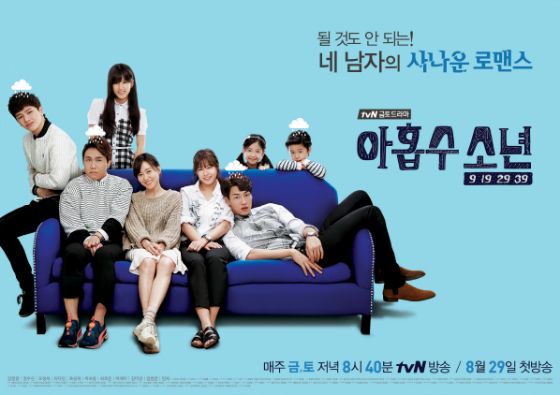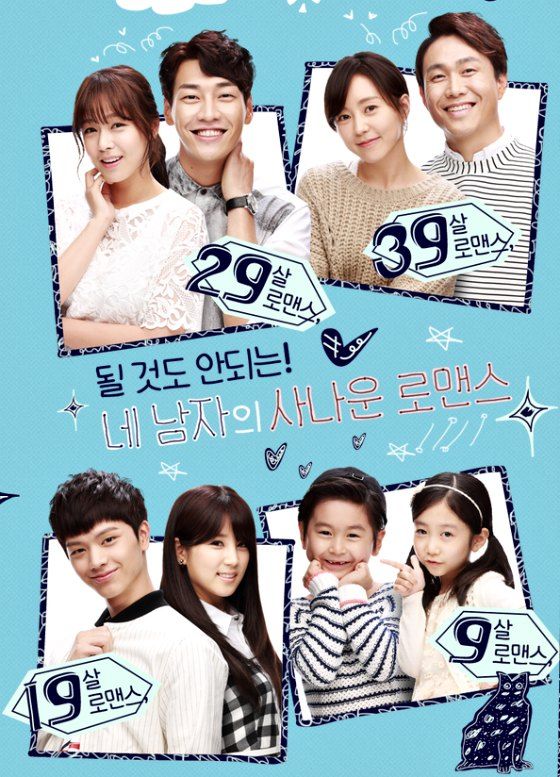 Via Break News
RELATED POSTS
Tags: Kim Young-kwang, Oh Jung-se, Plus Nine Boys