Odds and Ends: A day in the life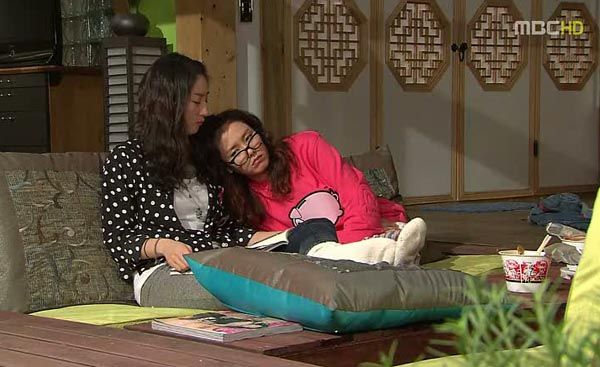 javabeans: So, here's a question we get asked a lot: What is a typical day of work like for Dramabeans?
girlfriday: I don't know why anyone would want to know what my work day is like, but it's strangely one of the most common questions we get when we meet people.
javabeans: I think it's hilarious when we think the question is "What is your creative process?" and the question-asker is usually all, "No, no. I mean, what happens after you sit down at your desk? What do you do next?"
girlfriday: Well let's see… after I sit down with my giant cup of coffee, I surf the internet.
javabeans: And I'm pretty sure we mean surfing for stupid, useless things, not for actual things to write about.
girlfriday: Yes, silly videos of cats.
javabeans: I generally have two types of days: recapping and not-recapping. So if I'm recapping, basically I get to my computer, I recap all day, and then the day is over. Not much description needed. Sometimes I remember to eat.
girlfriday: Oh right. Those days there's no internet surfing or dillydallying with funny pet tricks. We just write about the episode all day long, and then it's night and we're hungry.
javabeans: If girlfriday is recapping all day, I'll try to get the jump on the fresh news cycle, to pick out what we want to write about for the next day. That entails surfing Korean news sites for hours and clicking refresh a lot, which is a lot like the fun surfing part of the day, except not as fun.
girlfriday: So then we convene after both reading through all the news for the day, and then discuss which ones we want to write, and decide who writes what.
javabeans: The picking stories can be a rather strange process, actually — there are literally hundreds (thousands?) of entertainment-related headlines that get churned out by the media daily, but some days it feels like there's just nothing to write about.
girlfriday: Those days feel really really really long.
javabeans: It's because if we don't want to write it, we generally don't write it. There's a huge personal motivation element in play here, 'cause otherwise it's just too much work to do all that for stories we don't actually care about. Maybe if we had a staff of thirty news article writers we'd have less angst about what to choose… but then we wouldn't be Dramabeans, would we?
girlfriday: Yeah, I think the angst is an inevitable part of the process for us. And I think being choosy about the stories we do write keeps us from phoning it in.
javabeans: To contradict what I just said, it IS nice to have awcoconuts onboard though, to write news articles for things we don't get to. Generally we'll give her a list of preselected articles and she picks from those.
girlfriday: We love her. She makes our day less angsty.
javabeans: Plus, girlfriday and I will regularly convene to discuss and plan (and fine, also just talk about how hot Lee Jun-ki was in today's episode), so we've always got some kind of line of communication open.
girlfriday: Often we have three lines open, and we're typing while skyping.
javabeans: What about social events and friends? you may ask.
girlfriday: What are those?
javabeans: Can they be had over the internet?
girlfriday: Okay, so sometimes we do leave the house for things, because groceries don't buy themselves and our friends would disown us if they didn't see us on birthdays and holidays.
javabeans: Although honestly, I don't see why they couldn't just send a card.
girlfriday: Oh, and I do have to visit my mother, because she's a Korean mom and if I didn't go to her house, she would barge in unannounced to mine.
javabeans: You've all seen dramas. You know what that's like. It's love, expressed as breaking and entering.
girlfriday: Um… what else do we do?
javabeans: See, I told you we aren't interesting. Everyone wants to know the answer until they hear the answer! And now aren't we all just a little depressed?
girlfriday: I guess we should just be thankful that we find it entertaining to talk to each other, because that's pretty much what our normal work day is like. Javabeans, girlfriday, and the internet.
javabeans: And also that we get to talk about dramas all day as "work," because there could be worse things.
girlfriday: Yes, like having to put on pants and leave the house every day.
javabeans: Now, that really would be depressing.
RELATED POSTS
Tags: conversation post, Odds and Ends