Odds and Ends: No pain, no gain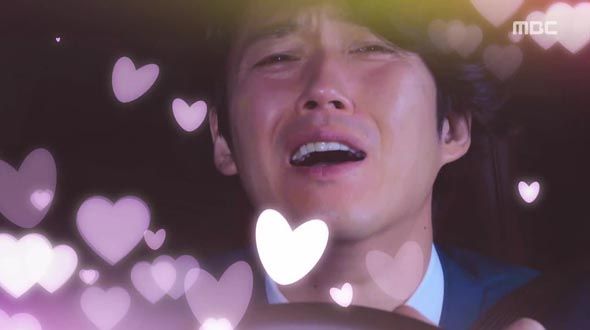 girlfriday: I feel a little bit like a slacker these days, only recapping half a show. It's probably the lightest load I've had since I started recapping. I'm watching everything under the sun, I swear, just haven't found something that grabs me.
javabeans: That's the nature of following dramaland in real time—sometimes there's a whole slew of stuff you need to watch, and sometimes there are lulls. I say enjoy your break until a show comes around that captures your recapping fancy, because once that happens it's back to the recapping batcave for you.
girlfriday: I was hoping that Night Watchman would be fun, even if it ended up being a cheesy kind of fun, but that show is so badly written that I don't know what to do with it. I gave up.
javabeans: Bleh. I was giving it the benefit of the doubt… but that benefit extended through the course of one episode and no more. I was out by the end of the first hour, even though Jung Il-woo hadn't even made it onscreen.
girlfriday: I tried to get through the second and failed, at least in a recapping capacity. Things just happen on that show, and there's no plotular integrity behind why the series of events is occurring. I still watch, because apparently my love for Jung Il-woo knows no bounds.
javabeans: ….or maybe you just found that bound, and its name is Jung Yunho.
girlfriday: So sad, so true.
javabeans: To be very fair, though, its name is also Go Sung-hee. But maybe they're all equally complicit in this one. It takes two to tango and all that. But I guess you can take this light spell as a welcome break, because goodness knows, once we're busy you won't have time to feed or groom yourself.
girlfriday: Yes, grooming can become an issue. Strangely I'm watching way more dramas even though I'm not in love with any of them, because I feel a bit like Cinderella running around trying on every shoe in the kingdom until I find one that fits.
javabeans: I think you got your metaphors wrong, but I get what you mean. Or… did you just paint yourself as the evil stepsister instead?
girlfriday: Maybe it's what Cinderella should've done. Are you liking any of the new shows?
javabeans: I'm in the same boat, where I generally like most of them, but don't feel compelled to recap them. I'm happy to watch a bunch, but in that passive, brain-half-off way..
girlfriday: It's really the only way to manage juggling so many shows, though I'm probably watching too many. They're blurring together and half the time I can't keep them straight.
javabeans: I know, it makes for the weirdest crossover blurring. Like how Sly and Single Again and Emergency Couple both had the same oddly specific storyline occur in the same week (father-in-law dies, and our heroine is called in to support the hero emotionally). I actually didn't mind the amnesia in Trot Lovers, but when it happened in Fated To Love You a few days later, I laughed out loud.
girlfriday: I hated it both times and felt like amnesia was a plague upon dramaland trying to infect every show I was watching.
javabeans: I love amnesia stories so I lap 'em up! But two in one week is just kind of much.
girlfriday: When they're done right, I agree. I'm probably just grumpy because Trot Lovers was kinda lame all over, and Fated To Love You is currently angering me because we've spent weeks with people just sitting around, doing nothing. Just over and over, not being together because nobody will make the first move.
javabeans: Which is really hilarious if you think about it, given that they started off with a one-night stand. They had sex and a baby, but somehow apparently can't just say, "I like you."
girlfriday: Because that wouldn't be noble! But it sure is idiotic.
javabeans: Dude, you only get noble idiocy points when you have BOTH. Not one or the other.
girlfriday: It might actually be my frustration with Fated that made me cheer when Jung Yumi showed up in Discovery of Romance, even though on paper a heroine who manipulates her boyfriend and lies to cover up a sleepover with an ex sounds… yunno, bad. But I'm kind of tired of boring and noble.
javabeans: I can't decide whether Fated is worse for being insipid, or It's Okay, It's Love is worse for potentially sending me into rage-fits. I mean, I'm not there yet but I can see it looming on the horizon, and part of me wants to stick around to see where it takes me, while part of me is yelling, It's a fucking emotional hurricane. Why do you feel the need to experience it firsthand? You could just walk away.
girlfriday: Some people like pain.
javabeans: And in this case, your pain is our gain. (…in that I will just pester you to fill me in, rather than sitting through twenty hours of aggravation.) I don't know how you do it, sticking with shows you know you're probably going to tear your hair out over.
girlfriday: It's a sickness. I'm sure It's Okay has the clinical term for it.
javabeans: I'm sure it would have the term, but I'm also pretty sure it would be medically wrong.
girlfriday: Welcome to dramaland.

RELATED POSTS
Tags: conversation post, Odds and Ends