Odds and Ends: One chart to rule them all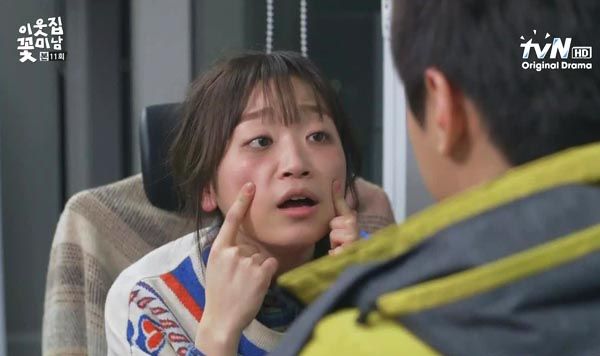 girlfriday: So, are you all packed for KCON?
javabeans: I have a recap left to write, so obviously, nothing is packed. Recaps always come first, don't you know?
girlfriday: Oh, I KNOW. The recap schedule, it owns us.
javabeans: You think we're joking, but there's a huge chart we plan our every movement around, and the recaps go up in bold colors and can't be moved. That's what happens when you start doing something a certain way, and everyone gets used to that schedule, and then you feel like you can never go on vacation.
girlfriday: Yes, you created the beast, so really, we have you to blame.
javabeans: Hate the sin, not the sinner? If it makes you feel better, I'm probably the one who suffers the most from it.
girlfriday: Why yes, that does make me feel better.
javabeans: I remember in the early days, when I was still experimenting with recaps and formatting and structure, and it was a bit of an arbitrary decision to decide that I would post recaps at 8pm on the night a drama aired.
girlfriday: And now that 8pm deadline rules us all.
javabeans: Back then I didn't know if a one-day turnaround was reasonable, or if I should shoot for three days, or five, or whatnot. Televisionwithoutpity.com had its recaps up several days after the episode aired, so I thought that might work, but eventually settled on that night.
girlfriday: There's a really nice immediacy to the live recap (live meaning that same day, not live-live), because you get to react to that episode alone, which is useful because dramas air twice a week. It does get a bit crazy to keep up with that schedule though.
javabeans: I think it became important for me to put up the recap before the next episode would air, to mimic the live-watching response experience. And some days I would finish the recap earlier, but I distinctly remember telling myself not to go down the bad path where I would feel like I had to rush all the time. I wanted to give myself enough time to leave the desk and maybe eat lunch (…even though I don't), and have time to pay attention to details, rather than shoving out something before it was ready.
girlfriday: Which speaks to our motto in general, of valuing quality and consistency over pure speed. I do remember when it used to take me much longer to recap, though now the same-day 8pm recap schedule is so ingrained that I get frustrated if a show ever takes me longer.
javabeans: You do internalize a lot of that the more you do it, and it gets way more natural by the time you're in your eighth year. (God.) For instance, now I can sense by where I am at a certain hour whether things are going smoothly or if I'm taking a long time. And when I'm done I can look at the word count and know that I rambled too much, or really glossed over things, because those things actually remain pretty consistent across shows—when you tell a story on a screen for 59 minutes, there's only so much you can deviate from a norm.
girlfriday: It's amazing just how consistent it is when you're not even trying to be uniform about it, though I like when an episode deviates once in a while. Mostly our problem (or mine, at least) is rambling too much about any given thing. We have fun with the comments and the analysis, and given endless hours and word count, we'd just go on forever.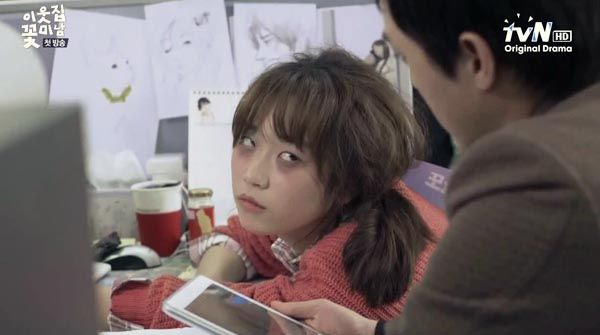 javabeans: Sometimes the meta realizations of recapping are enlightening too, because if I had a really hard time recapping a certain episode, it might be that I was tired that day, but it might also be a telltale sign that the episode went in circles. Sometimes that stuff is deceptive—it looks like a lot of stuff happened onscreen, but when you strip away the smoke and mirrors, you see what it really was. Sometimes it makes me appreciate a show more for being subtle or complex, and sometimes it makes me see glaring holes that get glossed over by slick production.
girlfriday: It's probably a good thing that we only give ourselves a set number of hours to say what we have to say about an episode and then move on. I've also gotten so used to our schedule that trying to go back and catch up on a show gets really difficult.
javabeans: It's painful once you have a set recapping process and then you derail that by getting off it, like for instance when you had to catch up on Marriage Not Dating recaps. In my mind, there are two ways I watch dramas: dramas I am recapping, and dramas I am not. You can't mix the processes! My brain can't handle it!
girlfriday: It's probably why we each watch weekend dramas but rarely write about them, because we need to turn off our brains once in a while too! Also, this is why I watch variety shows, because they're pure fun and not work.
javabeans: The problem to having a go-to system arises when you have disruptions like KCON, where four recappers are taken out of their recapping cocoon at the same time, and we're all crazy enough that we don't want to let real life delay our regularly scheduled programming at all. So then we just work ourselves into the ground so that our chart is appeased.
girlfriday: It's a little nuts. I think it doesn't help that you and I are both this crazy, because we're the people who go on vacation and bring our laptops and recap from a hotel room.
javabeans: There's no neutralizing force, no. But that's why it's actually really helpful this year to have our new minions too, because when the recaps are spread out more, you'll always have something coming in.
girlfriday: Not that having new minions means we get to wash our hands of the other shows.
javabeans: Right, because we still watch everything and read everything before it gets posted. Not that the minions aren't doing awesome jobs! We just need to be intimately familiar with anything that goes up on Dramabeans, because, well, it's our house.
girlfriday: Basically what she means is, we're control freaks. We might not be recapping all the shows ourselves, but we still have to keep up with them as if we are.
javabeans: Ironically (?), after we brought on new writers, the number of dramas I watch increased dramatically, which sort of negated the whole intention where we were going to relax a little more.
girlfriday: I think this is a classic case of: Less is More.
javabeans: But also, more is more too.

RELATED POSTS
Tags: conversation post, Odds and Ends