Pants-dropping highs and bickering lows in My Love My Bride
Gah, I can't wait for this movie to come out. Jo Jung-seok (You're the Best, Lee Soon-shin) and Shin Mina (Arang and the Magistrate) are getting hitched this fall in the romantic comedy My Love My Bride, a remake of the 1990 movie starring Choi Jin-shil and Park Joong-hoon. They play newlyweds who go from happily wedded bliss to cold hard reality, as every fantasy they had about married life gets invariably shattered through funny mishap after mishap.
The posters read: "You think it'll be like this if you get married, don't you?" The hubby's poster has his wife spoon-feeding him a gourmet meal, while the wife's has her husband washing her feet. But the teaser reveals that those fantasies about marriage go out the window rather quickly, as narrator Kim Sumi describes the course of their relationship from the point of view of a wise, gossipy neighborhood grandma who's seen it all.
The college sweethearts get married after dating for four years, and the narrator says that people always make the same promises about making each other happy. At first they're so in love that they can't live without each other, and we watch Jo Jung-seok drop his pants in shot after shot. Narrator: "While leaving for work, while cooking, while watching TV, day, or night…" Hee.
She says it's all lovely and good for a time: "You think it'll last, don't you?" Then their relationship soon devolves, as the wife starts nagging incessantly and the husband's eyes start to wander. She declares that she's ashamed of him, and he sticks her face in her jajangmyun. Twice. So I guess maturity isn't really on the menu, but I have a feeling Jo Jung-seok and Shin Mina will make petty bickering romance with a side sexy times a winning combination.
My Love My Bride hits theaters in October.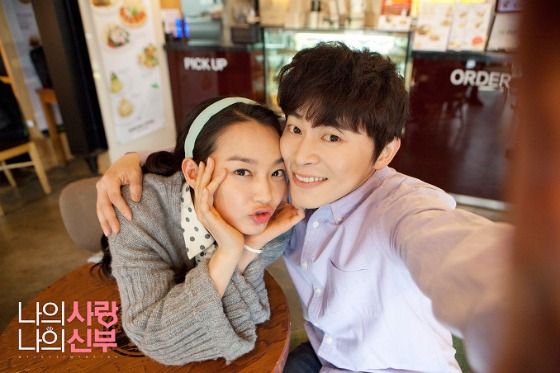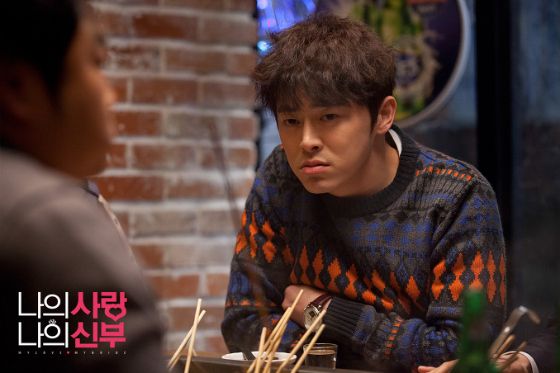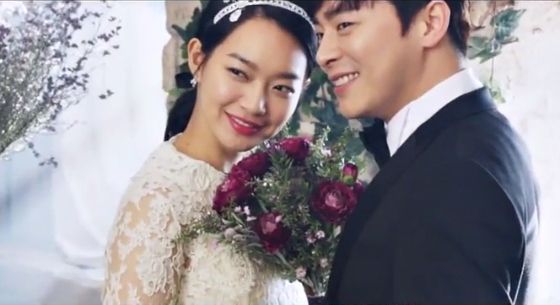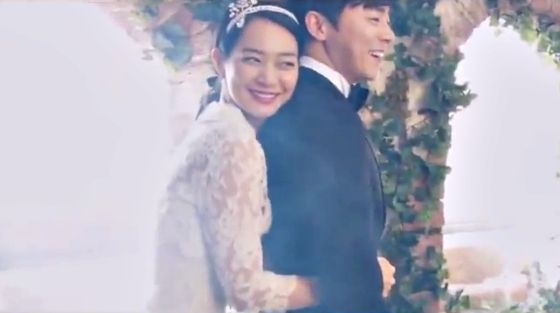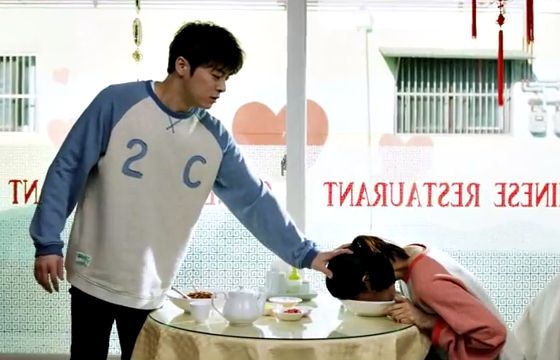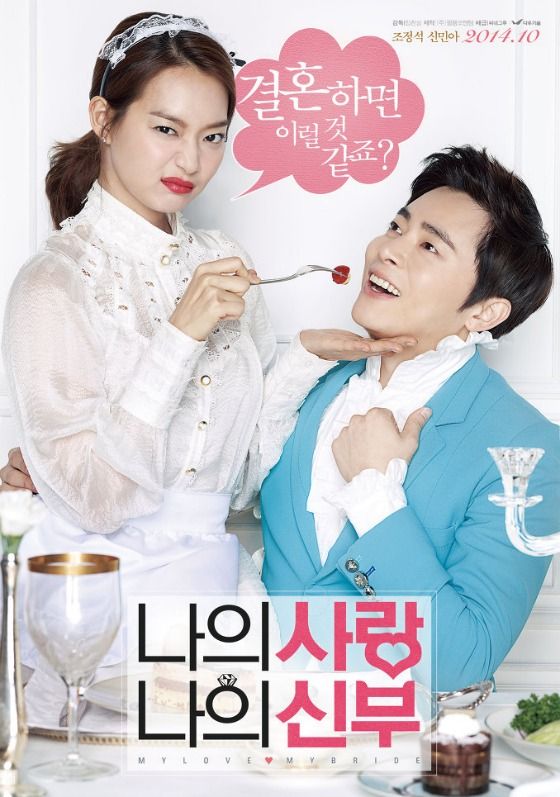 Via Xports News
RELATED POSTS
Tags: Jo Jung-seok, Shin Mina