Park Bo-young, Eom Ji-won begin filming Girl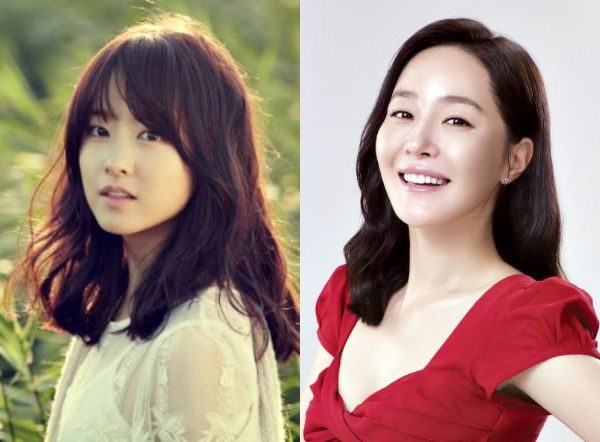 Freeeeaky. Filming has begun on mystery/horror movie Girl, with Park Bo-young (Hot-Blooded Youth, A Werewolf Boy) taking on the role of a student named Joo-ran, who transfers to a boarding school for convalescents in a coastal town in northern Korea. The movie is set in 1938, prior to the division of Korea, and something about the setting and description is already giving me chills.
Joo-ran uncovers the school's hidden secret, and will face a series of bizarre incidents. Eom Ji-won (Thrice Married Woman, Childless Good Fortune) has been cast as the teacher/principal of the boarding school, and while that's all we've been given on her character for now, writer-director Lee Hae-young (Like A Virgin) is said to have written the headmaster role with Eom in mind (they worked together on Festival).
I still can't be persuaded to watch a horror flick, but the thought of watching these two talents onscreen together is very appealing. I'm curious about the story, too: In the scenes shot a few days ago, Joo-ran learns for the first time that another student with the same name existed at the school, before she transferred in. Eeek! Filming will continue to ramp up over the next few months, and Girl will be released in early 2015.
Via Dong A
RELATED POSTS
Tags: Eom Ji-won, Park Bo-young