Seo In-gook courted to headline King's Face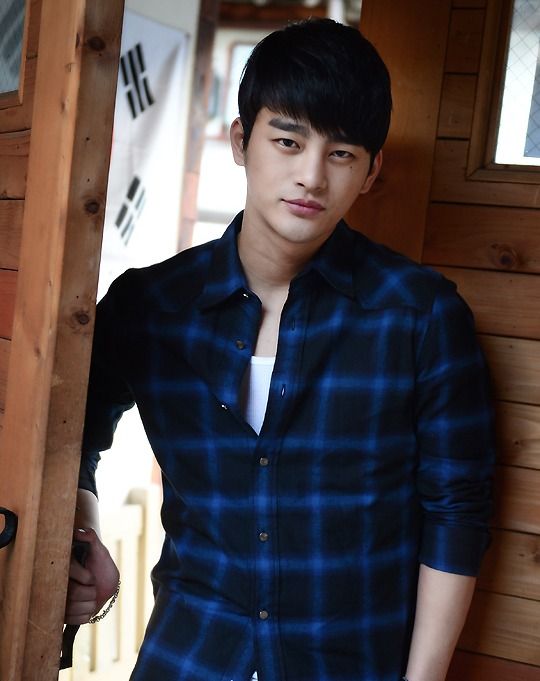 I'm not surprised in the least that drama producers are chomping at the bit to get Seo In-gook locked down for his next project the second that High School King of Savvy is in his rearview mirror. He's having his moment, and it's well-deserved. Next up for the actor might be the fusion sageuk The King's Face, the drama adaptation of The Face Reader that's headed to KBS this fall. It's currently courting Sohn Ye-jin, and now Seo In-gook has been offered the lead role as Prince Gwanghae.
The movie was set in a different time and focused on a face-reading fortuneteller (Song Kang-ho) who clashed with Prince Suyang (Lee Jung-jae) as he mounted his coup. The drama version will be centered around Prince Gwanghae over a century later, and tell the story of how a face reader helps to shape his fate as a future king. Lee Sung-jae (Suspicious Housekeeper, Gu Family Book) is being courted to star alongside him as his father, King Seonjo. I guess fall's drama trend is going to be royal father-and-son pairings? This one is a reunion as well — Seo In-gook and Lee Sung-jae played brothers in the weekend family drama Rascal Sons.
Perhaps the fact that they once played brothers will help me wrap my brain around their relationship in The King's Face, because in this story, father and son become love rivals for the same woman. UH… I'm trying to find a non-squicky version of that love triangle in my head and I'm coming up empty. It's described as an antagonistic relationship that tragically pits father and son against each other as rivals in both politics and love. And of course to make matters even more complicated, the face reader will also love her.
Gwanghae is a popular figure in movies and television alike — he's born the son of a concubine in a politically unstable time and rules the country in place of a weak father and legitimate brothers. I like the idea of seeing the younger portrayal of his days as the illegitimate prince, and as we've already seen, Seo In-gook has a particular knack for playing a wide age range from youth to adulthood with equal believability.
Writing is Lee Hyang-hee of War of Money, and directing is PD Yoon Sung-shik of Gaksital and Story of a Man. Dude, if Seo In-gook signs on to star and PD Yoon brings his A-game, I'm sold.
The King's Face follows Iron Man on Wednesdays and Thursdays in November.
Via Star News
RELATED POSTS
Tags: King's Face, Lee Sung-jae, Seo In-gook