The Informant races the clock to expose truth
A brief clip of the upcoming movie The Informant (also called Whistle Blower) has been released, and it looks gripping. The film is based on the true story of Hwang Woo-suk, the South Korean veterinarian (with a doctorate degree) and Seoul National University professor who received global press when he claimed to have successfully cloned human stem cells in 2005, but shocked the world when he was revealed to be a fraud less than twelve months later.
In the movie, Yoo Yeon-seok (Answer Me 1994, Gu Family Book) will play the whistleblower, a researcher who formerly worked under the now infamous doctor. He calls Park Hae-il (Gyeongju, Aging Family, Eungyo), the PD of an investigative news program, with the explosive information, and the simple act will lead to the revelation of an elaborate deception. In the teaser, Yoo's character states urgently, "I don't have any evidence. But… will you believe me?"
When he meets with Park Hae-il's PD in person, he says in a grave tone, "From the beginning, the cloned embryonic cells—not one of them actually existed." The news is shocking, as Dr. Hwang (renamed in the movie) had achieved celebrity status in Korea due to his perceived medical and scientific achievements. The PD and his witness go up against severe opposition from the public and from major companies (who threaten to pull their ads from the news program), and time is of the essence; the two must work desperately to reveal the truth before they are silenced. The urgency is shown in the clip, with Park shouting at the informant, "You must speak now—there won't be another chance!"
The thriller has a very different vibe from the summer blockbusters previewed as of late, Park Hae-il is always so good, and its nice to see Yoo Yeon-seok choose such a meaty role to follow up his turn as Chilbongie—for these reasons, I'm really looking forward to the film's release. The Informant is directed by Lim Soon-rye (South Bound, Rolling Home With a Bull) and hits in theaters in October.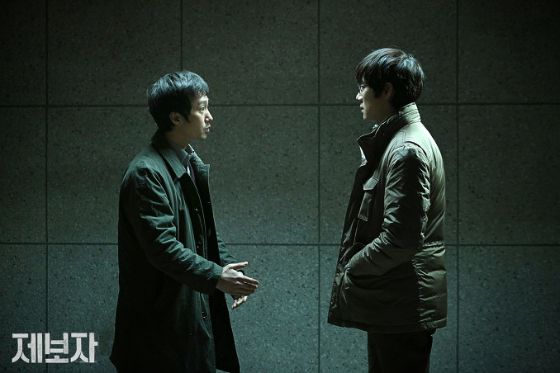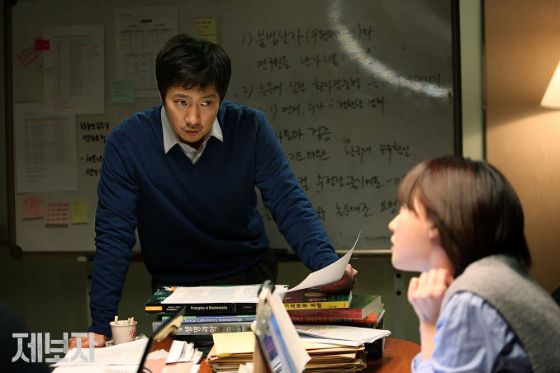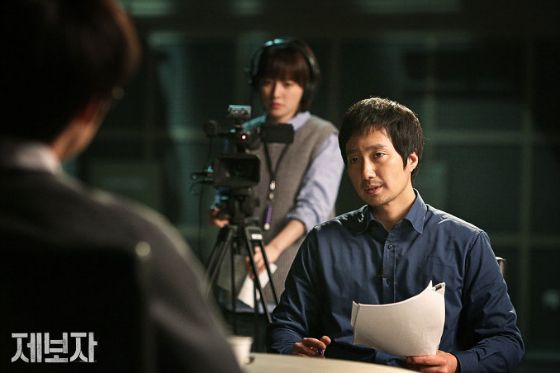 Via Chosun
RELATED POSTS
Tags: Park Hae-il, Yoo Yeon-seok