tvN launches its own award ceremony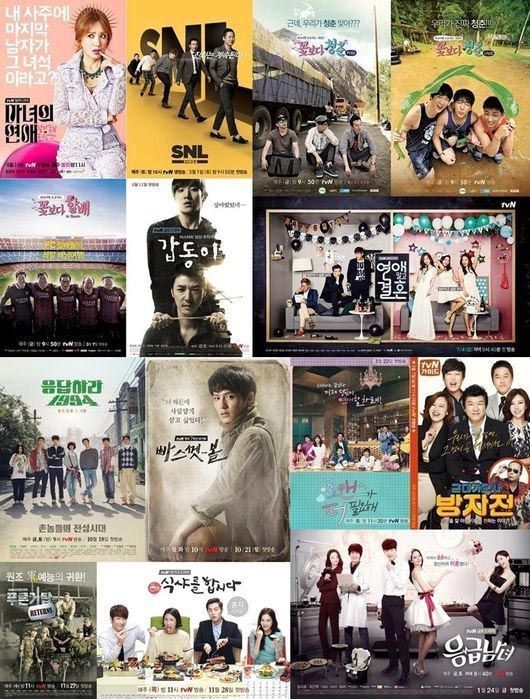 The Big Three broadcasters have one more reason to be wary of tvN, which is nipping at their heels as a rival — and doing a frankly bang-up job of becoming a worthy competitor despite its smaller, newer rookie status as a cable programmer. Now tvN has announced that it'll be launching its own awards ceremony, just as the broadcasting networks KBS, SBS, and MBC have been doing for years.
According to the announcement made on the 13th, tvN is in full planning mode to usher in its inaugural awards by the end of this year. Other cable outlets have put together various awards shows in the past (such as the Style Icon Awards and Mnet's Asian Music Awards), but this will be the first instance of a cable station hosting an awards ceremony for programming content.
You know, tvN has been churning out such a high volume of quality content in recent years that I find this a welcome development; I've always felt it was a shame that dramas like Answer Me 1997 or Joseon X-Files weren't eligible for many trophies because of the smaller number of awards available to them. Sure, you might argue that these awards hold limited meaning and that broadcaster Daesangs are largely political anyway, but it's still gratifying to be recognized for good work. And yes, the Baeksang Arts Awards do honor dramas (and aren't limited to specific stations), but to be frank I haven't found their choices to make much sense in recent years and put little stock in them.
Furthermore, not only has tvN put out a number of solid dramas, they do also have a pretty robust lineup in the variety ranks as well, putting out shows like SNL Korea, The Genius, and the Grandpas/Noonas/Youths Over Flowers series. While an end-of-year award does nothing to alter my feelings about a drama, I'd still be happy to see worthy content take home some shiny trophies at the end of the year.
Via Osen
RELATED POSTS
Tags: awards, cable programs