Yoochun: The work itself is the prize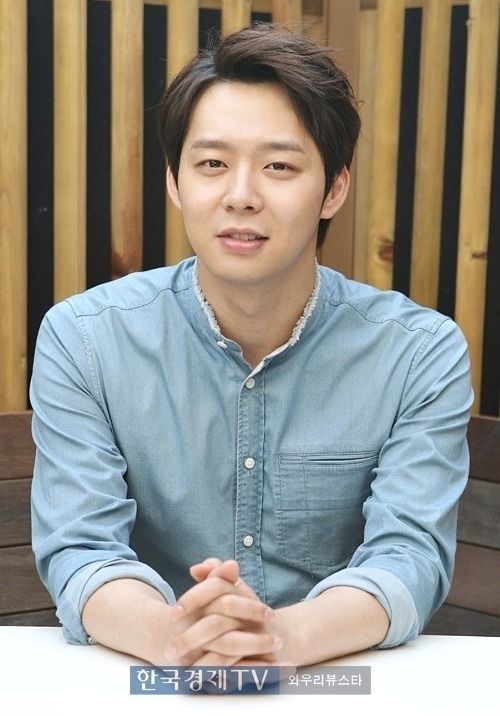 The cast of Sea Fog has been out promoting the Bong Joon-ho-produced late-summer blockbuster, which opened in theaters this week. Although it's been 11 years since his debut, Yoochun is the movie rookie of the bunch, and he sat down for an interview on what it was like to participate on a film for the first time and to work alongside seasoned movie vets.
In Sea Fog, Yoochun plays the youngest member of a ship's crew; when he and the rest of his shipmates fail to catch a profitable number of fish, the captain decides to cut their losses by taking on human cargo—a group of Koreans living in China who wish to illegally immigrate back to the motherland. Yoochun's character is a simple and naïve guy who falls in love with one of the Korean-Chinese stowaways (played by Han Ye-ri). He'll fight to the end to protect her, but when the fog rolls in, he'll be faced with the challenge of his life.
Although an idol (of group JYJ) and a frequent face in dramaland (Three Days, I Miss You, Rooftop Prince), he felt nervous when he arrived on set to film Sea Fog. "I've seen a lot of movies in my life, but I didn't know that the screen was so huge. It felt fresh to me, and it was the first time I'd ever felt anything like that; in the beginning, it all felt very new. When I looked at Sea Fog in its entirety, the movie felt very daunting. When the feeling of being overwhelmed passed, I began to have many thoughts about the film. Even if I weren't in the movie, I think I would have watched the film and felt the same emotions. I thought a lot about human nature and instinct, and how everyone lives by their instincts."
When asked about working with his other esteemed cast members, which include Kim Yoon-seok (Hwayi, The Thieves), the actor said, "From this movie, you'll learn that these people are labeled tremendous because they are tremendous." He went on to say, "If I continue to do movies, I would love to work with these folks again. It was a joy and an honor. I was able to learn a lot and I felt a lot. Kim Yoon-seok sunbae-nim never once lost his concentration during the filming of Sea Fog. His concern for the part was relentless. Mentally and physically the project was draining, but the fact that [my castmates] were able to keep up their performances was amazing."
"At first, the movie set was unfamiliar and I was nervous, but Kim Yoon-seok sunbae would say, 'This is another way [to act in this scene], so think about it,' and he would show me how the scene was supposed to feel. Because I knew he was there, I would doubt my own acting ability, but more important than that, I was thrilled sunbae-nim was actually watching my work. He watched over me and thought about our characters a lot, and was a tremendous help to me."
Yoochun talked about preparing for his role as the unkempt young seafarer: "I deliberately gained some weight for the part. I thought about portraying him as a lean and buff crewman, but as the youngest member with a limited amount of experience at sea, I thought being a naïve, slightly chubbier guy would be more fitting, so I gained about 5 kgs for the role."
"I didn't even shave. Which I don't normally like to do anyway," he laughs. "I don't like the term 'flower boy.' When people around me say, 'If you don't [appear a certain way], people will criticize you,' I don't understand. There are faces that fit certain situations, and along with that a darker complexion or shabbier attire. Do I always have to act with a tidy appearance? I don't agree with that, and don't think it's necessary. If in a project, I'm playing someone who is facing death and I'm bleeding, what good is it if my face remains pristine? I don't think that's right."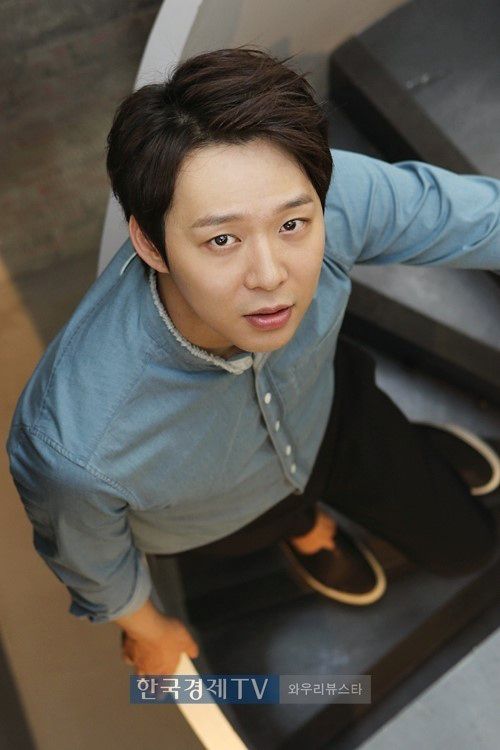 He ends the interview with his thoughts on the film: "With other works, I hoped to receive awards, but when it comes to Sea Fog, I don't have any of those kinds of desires. I feel like the movie itself was a huge gift. I won't be greedy; I just hope the movie has a decent opening." He did his part to encourage viewers to watch the film, saying, "There is a scene with Moon Seung-geun where he is able to bring out some really difficult emotions. When I think back, I consider it an honor that I was able to watch those emotions directly at the scene, and I really hope audiences will get a chance to see it."
The movie faces some stiff competition versus the two historical at-sea films currently in theaters, Roaring Currents (which is currently breaking all sorts of records and has already surpassed 10 million in ticket sales to become the highest grossing Korean-made movie of the year), and Pirates (holding steady in second place for now with its comedic bent), but with the positive buzz, there's a good chance Sea Fog will gain momentum.
Via Hankook Economy
Tags: interviews, Micky Yoochun