Campus meetings and musical instruments in Cantabile Tomorrow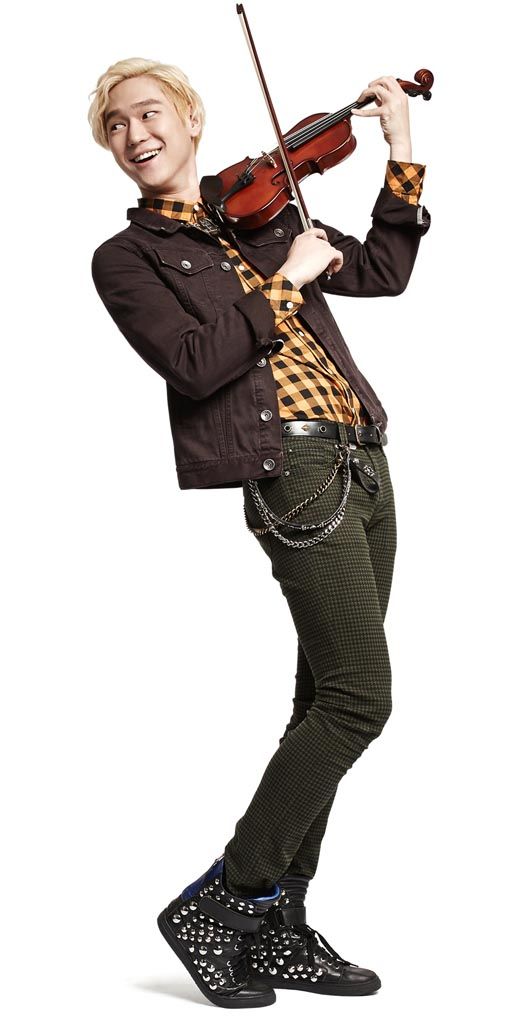 So far I've been satisfied with the casting behind Cantabile Tomorrow, KBS's remake of Japanese drama/anime/manga Nodame Cantabile, and now that we're starting to see stills of the cast members in character, I continue to be cautiously optimistic.
These first four images feature four of the more visible supporting characters, and at least visually, I feel like they're spot-on: Go Kyung-pyo (Potato Star 2013QR3) as the endearingly goofy rocker violinist, Do-hee (Answer Me 1994) as the diminutive contrabass player, Park Bo-gum (Wonderful Season) playing cello as one of the rare characters not from the original story, and Jang Se-hyun (Sungkyunkwan Scandal) as our cutely emotional and frizzy-haired timpanist.
Below that, we get a glimpse of our drama's hero and heroine together, with Joo-won as our perfectionist pianist-turned-conductor and Shim Eun-kyung as the eccentric piano player who adores him. These stills come from their first shoots on the drama, and depict the aftermath of him unintentionally crashing at her place after passing out drunk; their (hitherto nonexistent) relationship then gets misunderstood by fellow students. The more I see of Shim Eun-kyung, the more I allow myself to be hopeful — because although she's a character who's difficult to portray without running the risk of appearing (how do we put this nicely) like she isn't all there mentally, if somebody were able to draw out Nodame's oddities in a lovable way, it would be Shim. We hope.
Cantabile Tomorrow will premiere on October 13.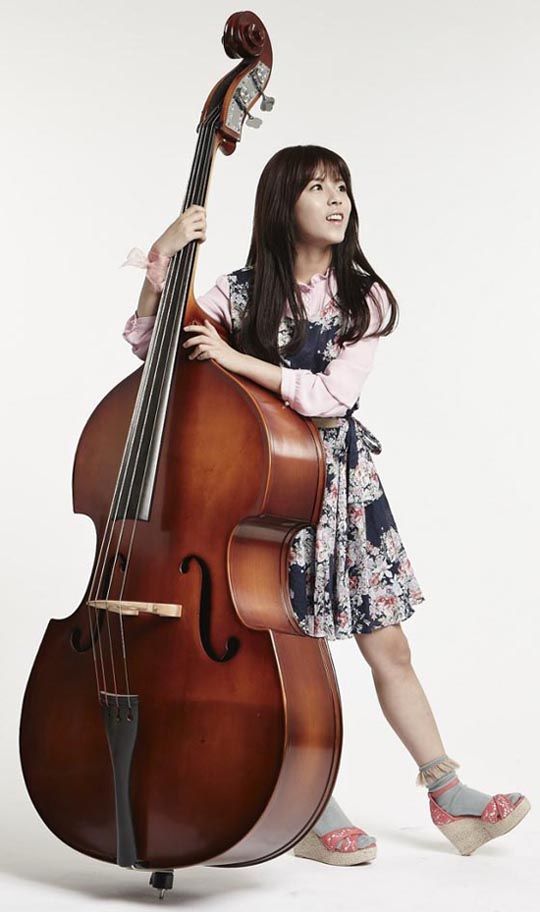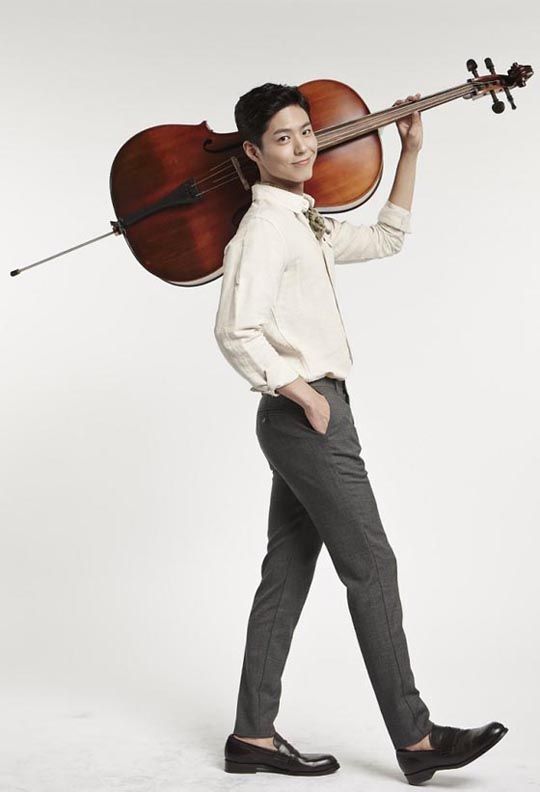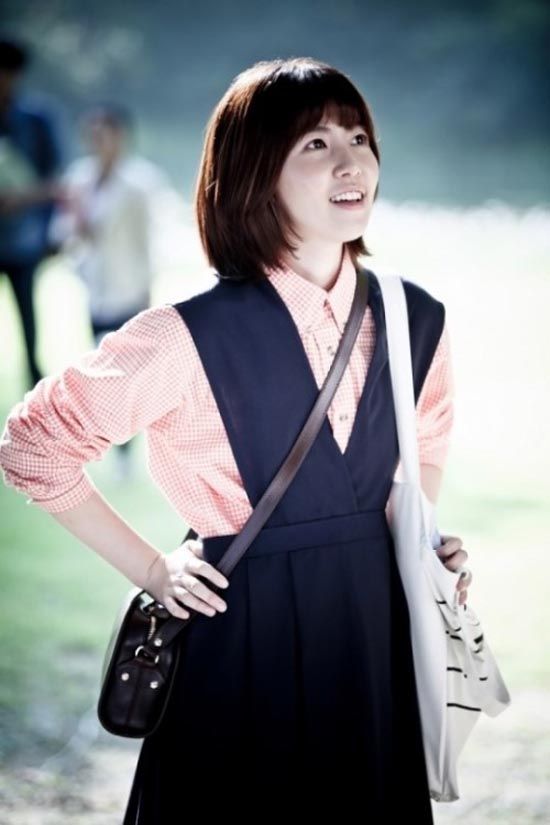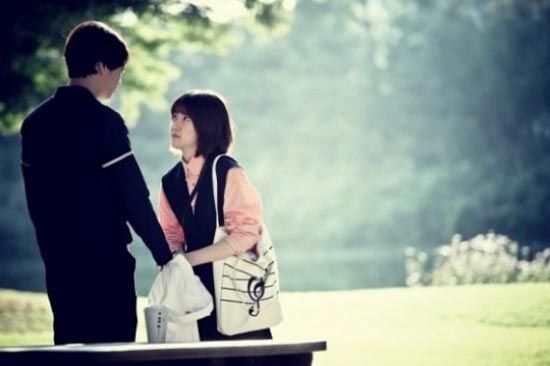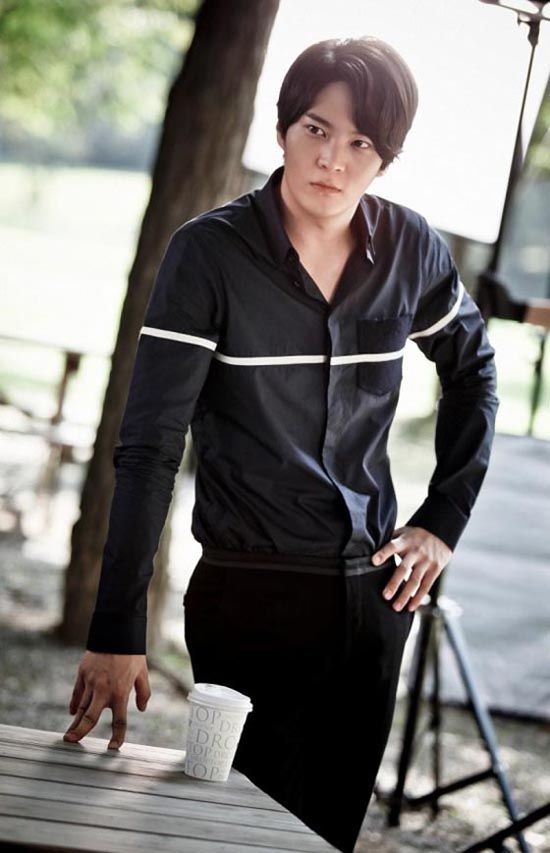 Via Ten Asia
RELATED POSTS
Tags: Cantabile Tomorrow, Do-hee, Go Kyung-pyo, Joo-won, Nodame Cantabile, Shim Eun-kyung