Choi Woo-shik sheds his maknae image with In the Room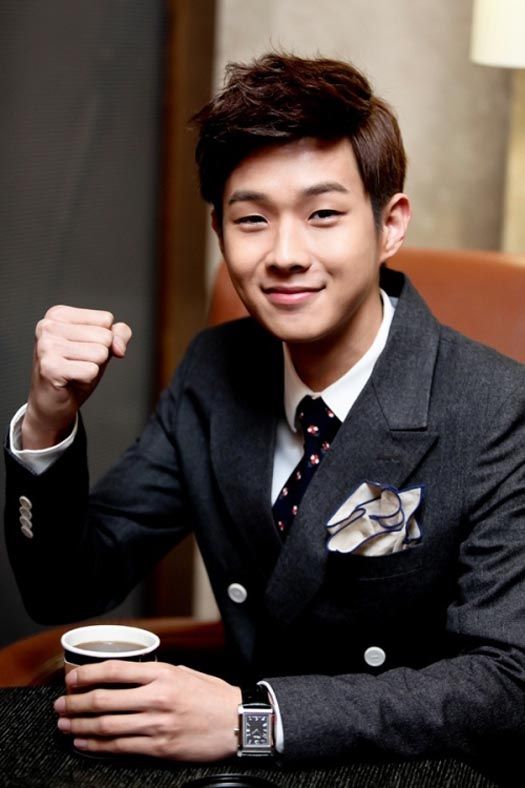 I'm laughing at myself because I was totally going in a different direction with this news before I read that Choi Woo-shik's upcoming movie, In the Room, is an erotic film. The actor (Covertly Greatly, Rooftop Prince) totally won me over with his endearing portrayal of Jang Hyuk's little brother Yong in Fated To Love You, and I was thrilled when I read that he'd been cast in the collaboration between famed Singaporean director Eric Khoo (My Magic, Mee Pok Man) and Hong Kong producer Shi Nansun. Shi has made quite a few pan-Asian films and has produced works that employed Kim Bum (Detective Dee Rise of the Sea Dragon) and Hyun Bin (Late Autumn), so I was really happy to hear that Choi had been selected to lead one of the six stories in the omnibus film.
That was until I learned of its rather mature content… Up until the time of this discovery my thoughts had been "Yay for Dragon!" but they quickly turned into "No little bro, I don't want to see that. I can't! Not with you in it!" The movie will use as its backdrop a single hotel room from the 1940s to 1990s, and will show the flow of generations through the guests who trickle through the room. By following the hotel stays of six couples, one per decade, the film will explore the ways in which love and desire change with the times.
Choi will play the lead in the story set in the '90s, titled "The First Time." (Okay, yes, I know the title alone should have been a red flag, but I innocuously thought the emphasis would be placed on his coming-of-age.) His character is in his early twenties and will go on a backpacking trip to Singapore with his bestie, whom he's also head over heels for, and during his visit he'll experience firsthand the capricious nature of young love.
While not what I was expecting, I'm glad Choi is branching out in his career and picking interesting projects — this will be conservative Singapore's first ever erotic film. In addition, Khoo and Shi are skilled at global collaborations, and In the Room will employ actors of British, Chinese, Korean, Japanese and Singaporean descent. Filming began this month, and however successful, I don't think I can watch this (Fated is still fresh in my mind and I can't watch cute, cuddly little Yong do the deed — I just can't), but it's a ballsy next move.
Via Financial News
RELATED POSTS
Tags: Choi Woo-shik