Good Doctor producers reteam for Blood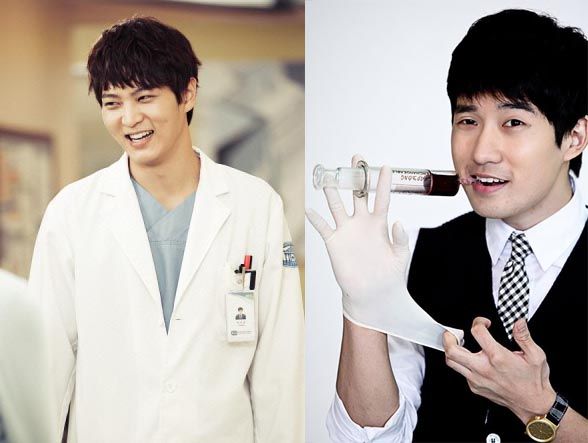 Good Doctor's writer and director, Park Jae-bum and Kim Min-soo, are reteaming for another project to launch early next year, which is titled Blood. And just as I'm about to joke that the title makes me think of vampires more than doctors, I see that this drama is about vampire doctors. Ha! Also, get thee away from me? (Look, I like my vampires; I just don't want to in any way facilitate their drinking me.)
Blood is described as a drama about a vampire lead character that's set in a hospital, and deals with the conflict between good and evil, as well as immortal love and other vampirey themes. Sounds pretty vague, but we'll have to wait and see on the drama's tone, which in this kind of genre is really a make-it-or-break-it factor.
Given that the writer has also penned all four seasons of OCN's medical-mystery drama God's Quiz, I can see how this one fits into his wheelhouse, although considering that it'll be a KBS Monday-Tuesday drama, it'll probably be a lot less dark than I want my vampire shows to be. I mean, the whole point is eternal angsting and repression of instincts and tragic star-crossed loves with humans! That's the price you pay for eternal life, beauty, and sparkling, isn't it?
I suppose being on KBS doesn't preclude it from being harder-edged, but I'm not expecting anything near what we've seen on cable. Who knows, maybe this'll be a good-natured vampire drama… and maybe that'll be fun in its own way? And hey, maybe CBS will wanna remake this one too? It actually sounds right up their alley. Vampire doctors, go!
Blood will follow Healer, the Song Ji-nah-scripted drama starring Yoo Ji-tae, Ji Chang-wook, and Park Min-young set in the world of broadcast reporting. Healer premieres in December, so the premiere of Blood will be in February.
Via Star News
RELATED POSTS
Tags: Good Doctor