Healer's cast lineup and first script reading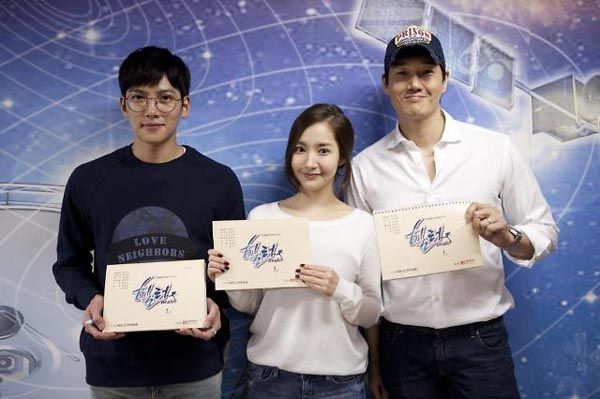 Let's check in with KBS's Healer, which won't premiere for several months yet but which recently held its cast script reading at the KBS annex in Seoul, featuring the cast led by headliners Ji Chang-wook, Park Min-young, and Yoo Ji-tae.
So far I only have an inchoate idea of what the central story will be, but with these latest descriptions at least I'm getting a bigger picture of the world involved. Even though I'm still wondering what exactly the show will be about, and whether its tone will be more serious, light-hearted, mysterious, or thriller-like. Or something else altogether.
The drama, written by Sandglass, Story of a Man, and Faith writer Song Ji-nah, features Ji Chang-wook playing a mysterious errand guy who happens to possess top-notch fighting skills on top of brains and looks, and he'll apparently have a number of cool action scenes. The fact that an errand boy has a mysterious nickname (as the Healer) is suspicious enough, but why would he need top-of-the-line "equipment" or amazing martial arts skills? Is calling him "Healer" just ironic?
Yoo Ji-tae, on the other hand, plays a star reporter who's the envy of all other reporters who aspire to his kind of profile and fame; on the other end of the spectrum we have Park Min-young playing a reporter for a second-rate internet news site. One day, Yoo stumbles across the truth of a bygone event, which gets our story off and running.
That decades-old incident involves the older cast members, five of whom were involved in a pirate (unauthorized) radio broadcast in the '80s. One was Yoo Ji-tae's character's hyung, played by Park Sang-won (a Song Ji-nah regular, from Faith, Legend, and Sandglass), who is now the president of a major newspaper with the power to influence not only the populace but also government regimes.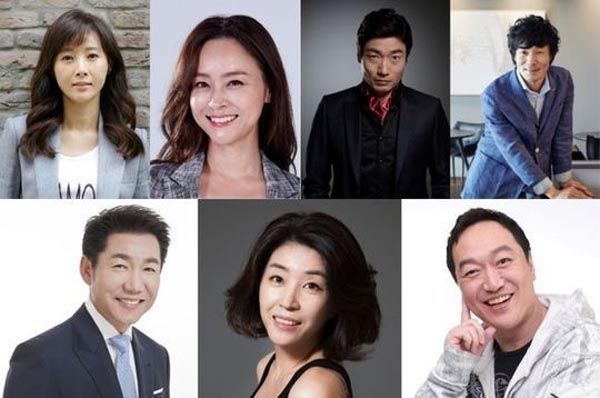 Top row: Do Ji-won, Woo Hee-jin, Park Won-sang, Oh Gwang-rok;
Bottom: Park Sang-won, Kim Mi-kyung, Park Sang-myun

Park Sang-myun (Haeundae Lovers, Feast of the Gods, History of the Salaryman) will play Park Min-young's adoptive father, and the father-daughter combo will have a humorous, fun bond. Dad is a lawyer specializing in criminal cases, with a cafe on the side where he employs ex-cons as baristas (um, you sure that's a good idea?) and helps rehabilitate them.
The description for Kim Mi-kyung's (It's Okay, It's Love; Heirs) character has me intrigued, since she'll play a master hacker with the ability to infiltrate any computer network in the country. Since her roles these days mostly have her playing gruff moms, I'm definitely interested in seeing how she'll take on a different angle here, and she'll end up partnering up with Ji Chang-wook as they work together on… something. I want to know what!
Do Ji-won (Gold Rainbow) will play a character who's "both frail and honest," who shares a connection to our heroine but is a "woman holding onto a secret." (Get in line, lady.)
Woo Hee-jin plays the head of the newsroom at a public television station (and while she has totally acted in a number of projects over the past twenty years—say, Jang Bo-ri Is Here, Passionate Love, Life Is Beautiful—to me she will forever be the object of everyone's affections in THE original campus rom-com Feeling).
Park Won-sang (Golden Cross, Shark, Legend) will play the editor of an internet news site, while Oh Gwang-rok (High School King of Savvy, Empress Ki) will be another of the five friends involved in that pirate broadcast.
Healer will premiere in December, following Cantabile Tomorrow in the Monday-Tuesday timeslot.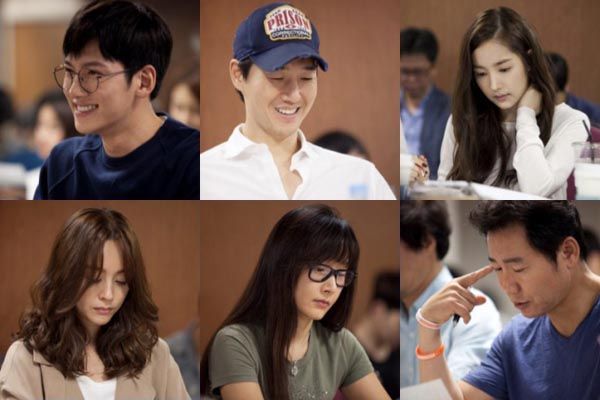 RELATED POSTS
Tags: Healer, Ji Chang-wook, Park Min-young, Yoo Ji-tae