Lee Soo-hyuk up to play the other man in Valid Love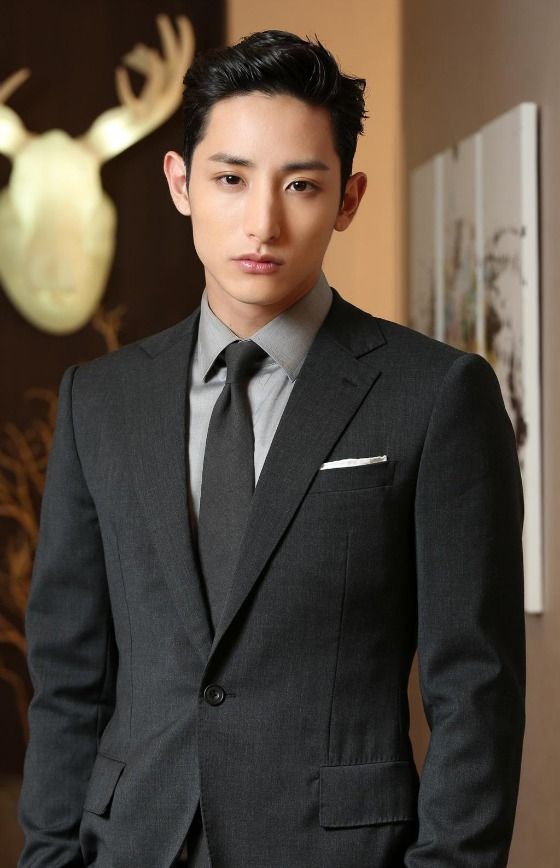 Valid Love is the new tvN Monday-Tuesday drama from the writer of My Name Is Kim Sam-soon that's currently courting Uhm Tae-woong and Han Ji-min to play a married couple that hits a rough patch when the wife's eye wanders. Enter: Lee Soo-hyuk (High School King of Savvy), he of greener pastures.
The new romantic comedy from writer Kim Do-woo (Sam-soon, What's Up Fox, Me Too Flower) and PD Han Ji-seung (Alone in Love) is about a woman who meets her future husband while in high school — she's a student and he's her biology teacher. We don't know when they get married, so I'll hold out hope that it isn't icky. After being married for a while, she meets a new man who sparks her feelings and naturally, complications ensue.
Lee Soo-hyuk has been offered the role of a young attractive carpenter who's oozing with charisma. He also harbors a painful family scar, because well-adjusted young men are just unheard of in dramaland. He pretty much sounds like his High School King of Savvy character with a more blue-collar occupation, but I guess when you're always playing the romantic spoiler in a love triangle, the only thing that changes is your job. Lee Soo-hyuk is still far from great, but he's been getting better and better with every role (and his bromance with Seo In-gook in Savvy made up for a lot).
None of the actors has signed on the dotted line, but I like the potential casting so far, and am mostly trusting the writer to deliver a solid rom-com. Valid Love follows My Secret Hotel in October.
Via Star News
RELATED POSTS
Tags: Lee Soo-hyuk