Misaeng teases realistic portrayal of salaryman's life
I'm really looking forward to Misaeng (Incomplete Life), the next project from PD Kim Won-seok (Monstar, Sungkyunkwan Scandal) and writer Jung Yoon-jung (Monstar, Arang and the Magistrate) headed to tvN next month. It's the highly-anticipated drama adaptation of a hit webtoon that has a mania following in Korea for its realistic and relatable portrayal of office life.
It's considered almost a textbook for how to survive the workplace, highlighting the everyday woes of corporate underlings. I'm expecting something like a dramatic version of The Office, with a focus on the minutiae that fills the average workday, and the most universal problems faced by young professionals.
The drama stars Im Shi-wan (Triangle) as a failed baduk player with nothing but a high-school equivalency exam to note on his resume. He gets hired as an intern at a large general trading company, which is where he'll slowly begin to engage with the rest of the world, after living an isolated life. His boss is played by Lee Sung-min (Miss Korea), described as a warm man and a workaholic who maintains good relationships both up and down the corporate ladder, like the consummate middle-manager.
Kang So-ra (Doctor Stranger) plays a fellow intern who starts at the company with Im Shi-wan, and Kang Haneul (Heirs) plays an ambitious but nebbishy co-worker who gets in his own way with his anxious nature. He looks like a totally different person — I saw the stills and literally went, Who's that guy?
The latest stills are from overseas shoots in Jordan for the prequel section of the drama (perhaps we'll get to see a little of the hero's life before he becomes an office drone), and the rest are from the office set. The teaser is spot-on: It's a montage of the work week from Monday to Friday, set in one elevator with the same core cast, looking more and more harried by mid-week. Then by Friday they're like crazed, eager rabbits just counting down the seconds for the clock to signal freedom. Could there be a better 15-second summation of office life?
Misaeng follows Plus Nine Boys on Fridays and Saturdays beginning in October.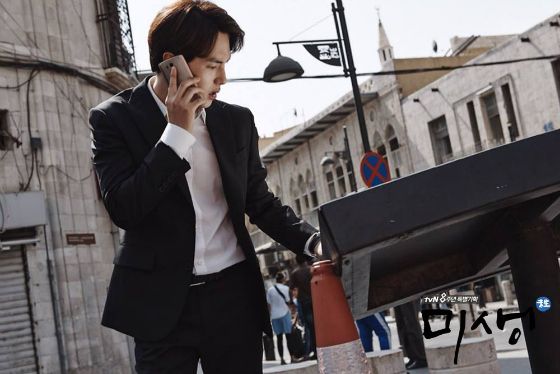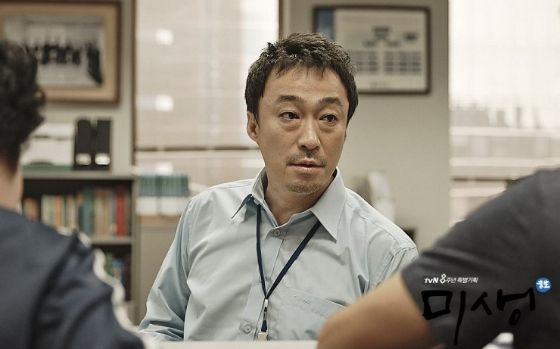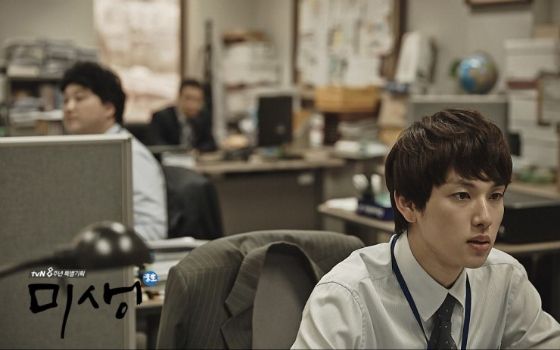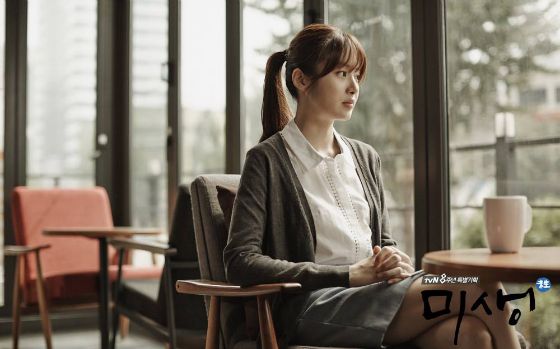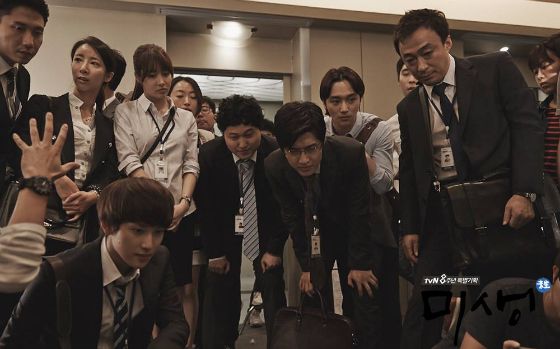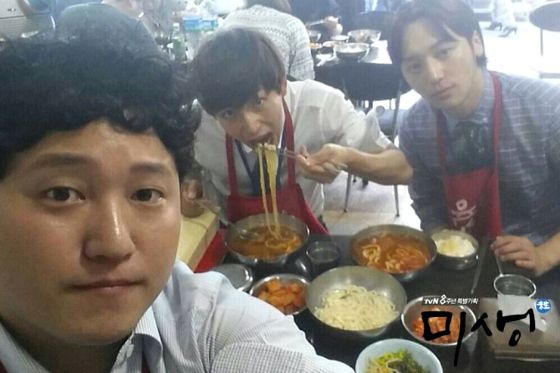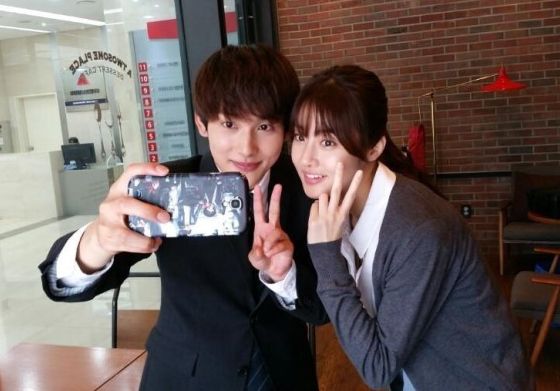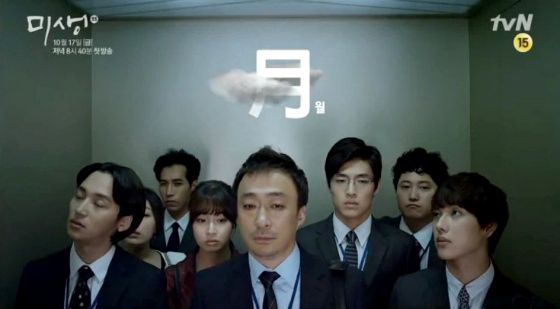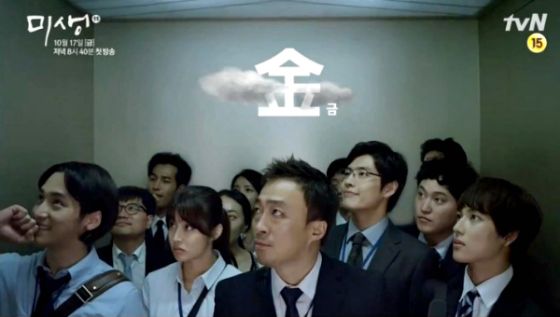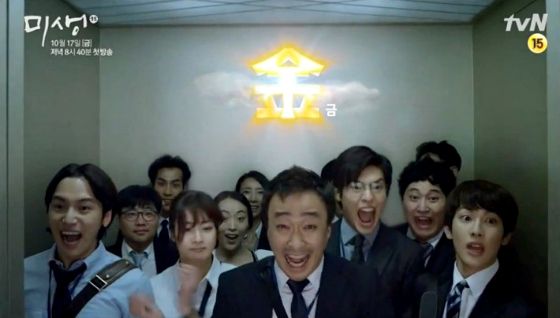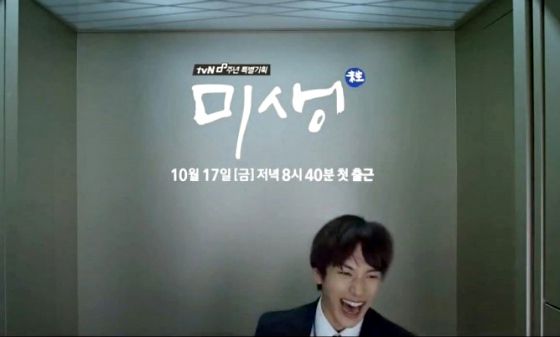 Via TV Report
RELATED POSTS
Tags: Im Shi-wan, Kang Haneul, Kang So-ra, Lee Sung-min, Misaeng