Running Man: Episode 211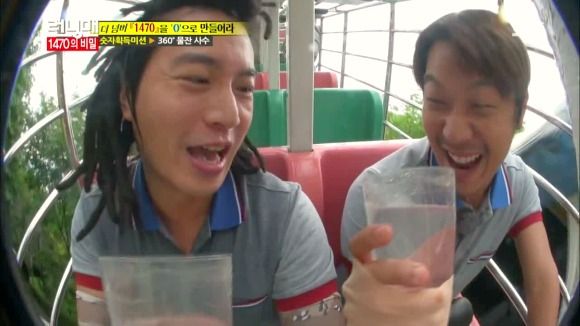 This amusement park-themed episode is more like a warm-up to the upcoming Numbers Game, with snippets of introduction of the various players involved. I'm hoping that we'll get more of the action in next week's episode, but then again there are some hilarious moments that make these ninety minutes feel short and sweet. Like Jae-suk having to endure a rollercoaster ride multiple times, Jong-kook screaming in legitimate fear, Ailee's impressive singing chops, and more.
EPISODE 211. Broadcast on August 31, 2014.
Given the previews, it looks like we're in for another mystery and a long lineup of guests, all of whom are waiting and scattered in various amusement parks for their teammates—our cast members—to find them. There isn't much time to find today's guests, either: depending on what number the guest has chosen, the RM cast has a window between one to ten… minutes.
It doesn't help that the production staff doesn't know where the guests are, either—not like we expect them to tell even if they did. Some members are luckier than others, with an average of about six minutes, and then there's Kwang-soo, whose face immediately falls to hear that he has two minutes.
At least the guests set off in search for their partners too, and now we see the face of the man who chose "two": actor Ji Chang-wook, who asks in bewilderment if he should just go. Jae-suk meets his partner, actor Lee Sung-jae, in time, and the man appears to be game for anything.
Ji-hyo's teammate, 2AM's Im Seul-ong struggles to keep in pace with her. Needless to say, he's impressed. Jong-kook teams up with g.o.d.'s Kim Tae-woo, and one could recognize the dreadlocks on Haha's good friend and teammate Skull anywhere.
Haha and Skull don't reach a flag within their time limit, but neither does Gary and his teammate, singer Ailee. Suk-jin's teammate screams that she'll just be going home today, disappointed—don't worry, it's his and Jae-suk's longtime friend, comedienne Song Eun-yi.
Although happy to see Chang-wook, Kwang-soo tries to hide his disappointment that his teammate isn't female. They totally fail finding their flag in time, Chang-wook's mix-up between the letter R and ahl (egg) notwithstanding.
It's a Numbers Race today where our seven teams will collect various numbers through their missions and use math to somehow make 1470 to zero. The teams who successfully found their partners are given a minus sign, whereas those who failed are given a plus sign. It quickly becomes apparent that playing with numbers isn't Sung-jae's forte, which he's quick to admit.
There's a huge punishment that waits for those who don't succeed, but both Seul-ong and Tae-woo assure their teammates of their mathematical smarts. And while I'd think it'll be nice to be impressed by their brains, I'd also find it way funnier if they aren't as clever as they claim to be.
Kwang-soo smartly figures out that they'll be in the clear if they multiply by zero, leaving them with zero. All this talk of numbers flies over Chang-wook's head, and Kwang-soo lights up at the thought of teaching someone else for a change today.
Meanwhile, scaredy-cat Jae-suk gawks at being told that their first mission requires snapping photos of particular actress while trying not to hurl on their rollercoaster ride. Amusement ride junkie Sung-jae assures him that there's a "sports mode" on cameras. They'll get less digits to work with the more time they have to redo this mission. Laughing, Sung-jae motions for his reluctant teammate to follow.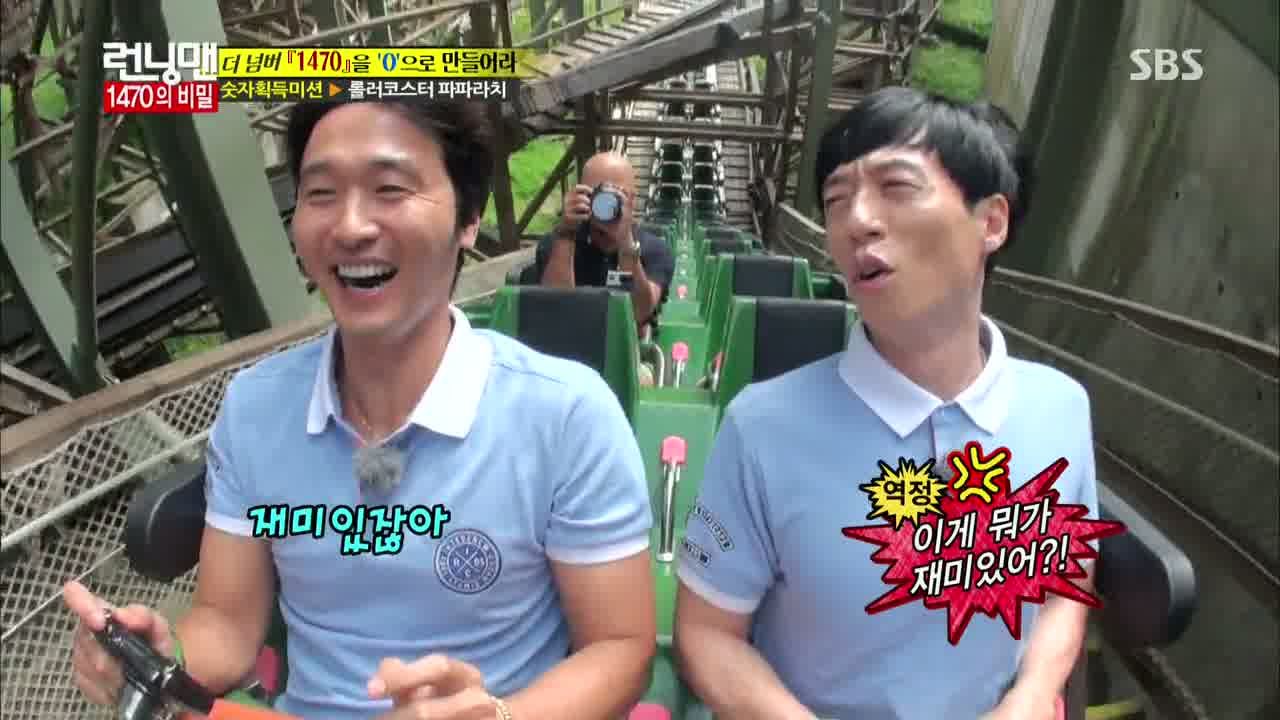 It certainly sounds like Sung-jae's more of a thrill-seeker, and he doesn't mince words either. When Jae-suk's surprised to hear that actress Jeon Ji-hyun was one of Sung-jae's former co-stars (in the movie Daisy), Sung-jae whips back: "[Your reaction] is because you didn't see it." Ha.
Sitting in the front row is only the beginning of Jae-suk's nightmare come to life, with the great anticipation of the initial drop coming in at a close second. As expected, Sung-jae looks like he's having the time of his life whereas Jae-suk just wants this torture to end as quickly as possible.
Jae-suk is quick to call out his teammate for cursing during their ride once the coaster finally slows down. He and Sung-jae also complain to the staff how this task is virtually impossible, what with the speed and Jae-suk not being able to see. They fail to capture any photos, but Sung-jae does discover a rogue dragonfly in his shirt.
Seul-ong gets a deserved kick when he asks if Ji-hyo's lack of courage lately is because she's older now. Their mission is to unlock the code during their Sky-X drop, and Seul-ong's confidence is hardly reassuring—what if he turns out to be as ambitious (but doesn't follow through) as ZE:A's Dong-joon aka Kim Paegi?
It's a good minute before both of them are ready and then go flying through the air. Unable to clearly see the objects laid out below them and figure out the code, they fail their first attempt. Then they're told to try again right away. Hahaha.
Kwang-soo and Chang-wook are in for a crazy ride on Chaos, a huge wheel where the seats spin 360 degrees. He brightens when given a familiar task: eating persimmons hanging from a gat. Chang-wook tosses back that he portrayed a king who loved them. Cue Empress Ki clips that confirm his statement. Hahaha, I totally forgot about that bit.
Their persimmons get tied up in each other's hats, however, proving that this is one mission easier said than done. Chang-wook comes up with the idea that they'll try to eat each other's persimmon, but all this strategizing in still air ought to be useless once the ride gets spinning again.
Kwang-soo loses his hanging fruit altogether on their second attempt, and it looks like they're in for a long morning.
Both Gary and Ailee worry about today, since they're both poor with numbers. Here, they'll need a karaoke machine score of at least 90 while screaming for their lives on their rollercoaster ride.
Even with the impending fear, Ailee sings into her mic with professional ease until the car starts speeding up, turning her words into piercing shrieks. To her credit, she picks right back up once the ride slows down and pulls back in, trying to score extra points.
It doesn't work, since their chances of a higher score increases if both of them sing. Gary gets his shot when a LeeSsang song comes up, but I'm sure those rapping skills will cut off as soon as that initial drop begins. But they keep singing-screaming through those twists and turns.
Eun-yi shares how she goes to the same salon as Ailee, who got ready at 2AM in order to meet Gary at the southern end of Korea. As for Eun-yi and Suk-jin, they must figure out the word written on the bottoms of their feet during a twisty ride.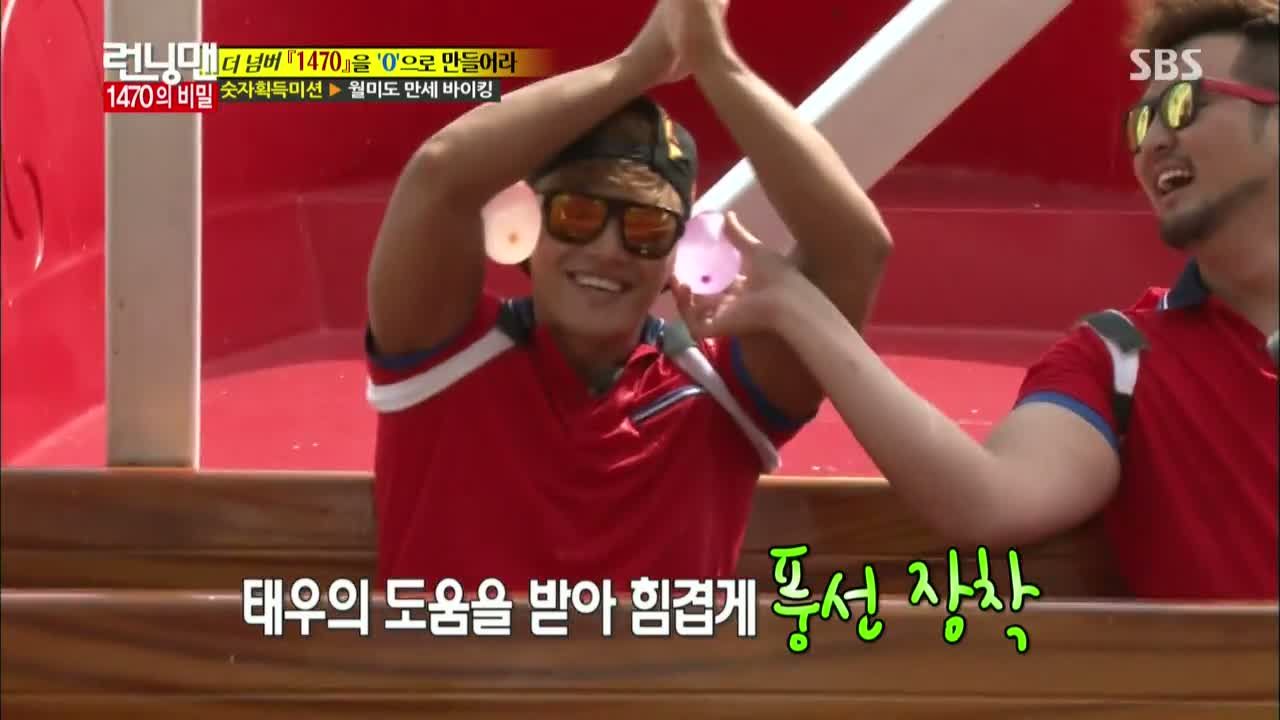 As expected, they only manage to sort of figure out a few characters, then they cheer on their neighbors at the wooden rollercoaster: Jae-suk and Sung-jae.
We finally check in with Jong-kook and Tae-woo in Incheon, where they'll have to ride the Viking while holding a pair of water balloons between their raised arms and face. It turns out that bigger muscles aren't helpful when it comes to teensy water balloons as one pops even before they start.
And for extra distraction, a pair of staff members sit at the opposite end, ready to shoot them with water guns.
The fear hits pretty quickly with both men, who can hardly raise their arms, let alone balance a pair of water balloons between them. If anything, they ought to be thankful for wearing sunglasses so that the water doesn't spray directly in their eyes.
It's sad-funny listening to Jong-kook's legitimately frightened screams, hollering that one of his water balloons fell. Looks like they'll be stuck on the Viking for a while.
I admit I nearly forgot about Haha and Skull, what with so many teams situated in so many different locations today. They'll need to conserve as much of their full glasses of water as possible by the end of their own amusement ride. Sounds like a tall order.
Whoa, Skull totally looks different with his dreadlocks cleanly out of his face. He and Haha quickly come up with a plan to tip their glasses in the opposite direction, and they do a pretty good job until the ride does a complete 180.
It's actually pretty cool watching the water line of their glasses during the ride while Haha and Skull scream at the staff. They're left with empty glasses at the end of their first attempt, so they both try placing their mouths over the cups.
This time, Skull gets drenched, but even with Haha's success, they come up short.
Time to check back in with our persimmon-eating pair, and Kwang-soo finally chomps down after a few fruit-flinging near-misses. He and Chang-wook keep trying even as the seconds wind down, and the captions read: You won't be able to have those persimmons you wanted 700 years ago today either.
After just two attempts, Seul-ong and Ji-hyo successfully crack their code. They choose seven number cards (1-8), unaware of the aggressive battle up ahead.
Much happier now, the two enjoy their mini-date together, eating ice cream and taking pictures. They even visit a haunted house and Ji-hyo falls to the ground when the last reaper pops out at the end.
Eun-yi and Suk-jin succeed after their second attempt as well, and they celebrate when their seven cards include a 1, 4, and 7. Over at the wooden rollercoaster, Jae-suk claims that he can put on his glasses in time to snap a photo of Guk-joo. Sung-jae doesn't believe he can and something tells me that Jae-suk's going to loses his glasses today.
The climb alone is barely enough for Jae-suk to take, but Sung-jae keeps his eyes wide open for them both. Jae-suk manages to get his glasses on in time and they both successfully snap pictures of their respective female celebs.
Next thing we know, they're both wearing matching bunny-eared bandanas on their heads, and Sung-jae admits that he'd be upset if Jae-suk took his off. Ha, I love that they're also carrying lollipops in their hands.
Haha and Skull choose three cards after they succeed, and head over to visit Gary and Ailee, who are still stuck on the rollercoaster. The latter team is already on their fourth attempt, though their fear has yet to subside.
Still, they do their best to sing into their mics and it finally pays off with three cards. Feeling devious, Haha tries to read off the other cards to do a little deduction. Hehe.
Kwang-soo strikes a deal with the production crew and heads back onto the Chaos machine alone. It takes two tries, but Kwang-soo succeeds. Woot! He and Chang-wook pick up three cards.
Everyone gathers together again at the final mission location, and ha, Eun-yi greets Ailee with a cheerful "Hey, 2AM!" Now they get to hear the significance behind 1470, which refers to 1470 km. They're going abroad, aren't they?
Indeed they are: to Taiwan, in fact. The news isn't that surprising to us since numerous fancams have documented their travel, but here's the good news: if they can somehow get a total of zero with their combined numbers, they'll remain in Seoul.
Eun-yi asks: "If we get 23 km, then are you going to just drop us at the 23 km mark?" Basically this entire episode has been one long trailer for the Numbers Game up ahead, where the losers will face a rollercoaster ride that will take their breaths away.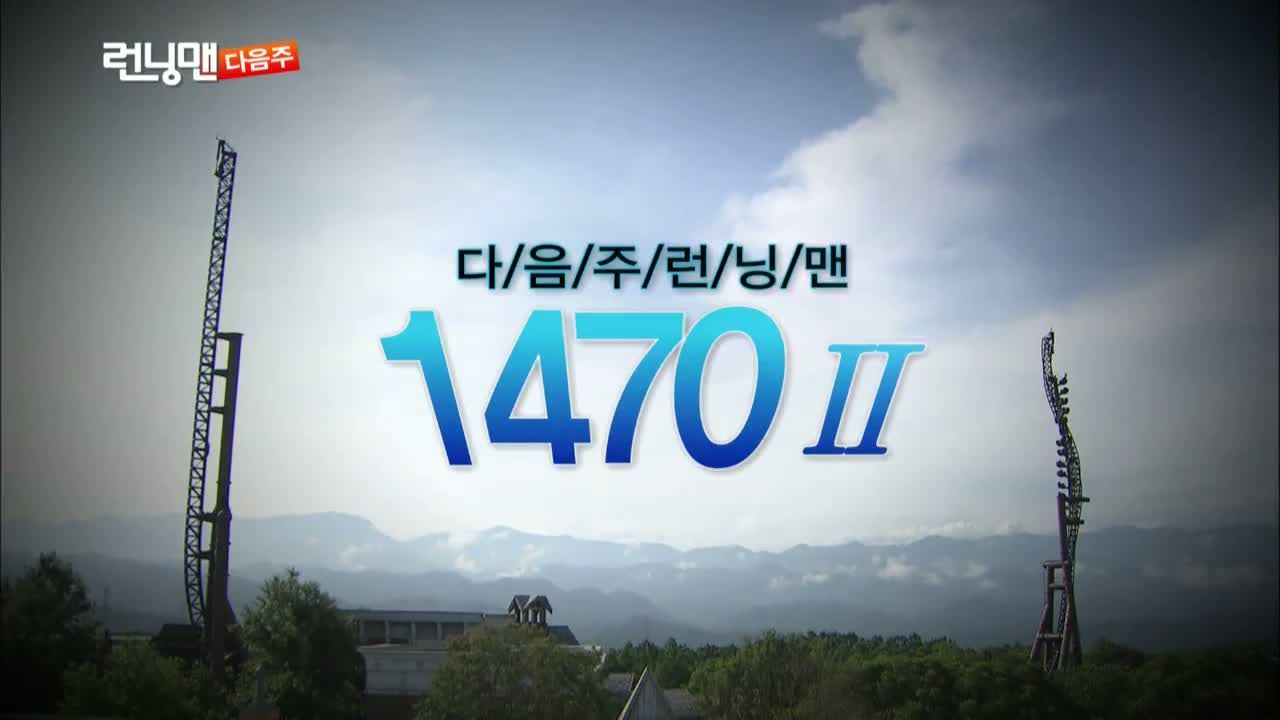 RELATED POSTS
Tags: featured, Haha, Ji Suk-jin, Kang Gary, Kim Jong-kook, Lee Kwang-soo, Running Man, Song Ji-hyo, Yoo Jae-suk