SBS cuts Feel-Good Day, accelerates Modern Farmer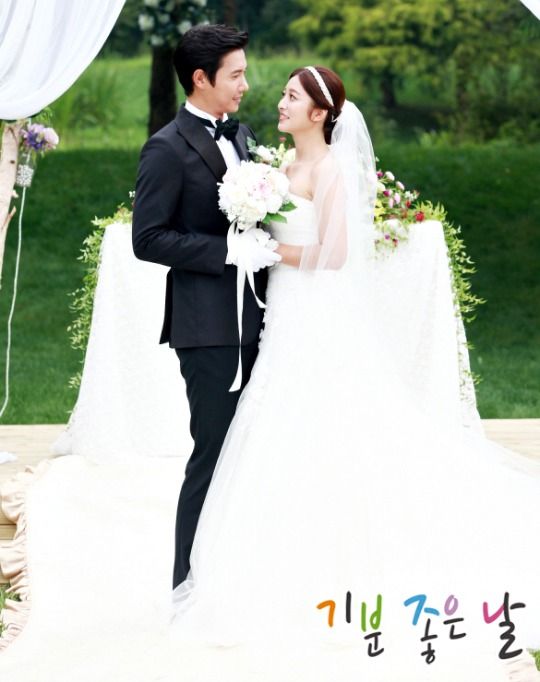 Aw, it's sad news for those (admittedly few) of us who are watching the SBS weekend family drama Feel-Good Day; the drama is being cut down from its originally planned 50 episodes to 44 in total. The broadcaster claims that the cut is due to scheduling conflicts during the Asia Games, which are preempting many weekend variety shows and dramas alike. But that feels like only half the story, since we all know full well that if the show were bringing in stellar ratings, the network would find a way to make room for the extra weeks.
Shows — especially those that underperform in the ratings — get slashed all the time, but it's a harsher blow for Feel-Good Day, which was the first drama that SBS touted as an example of its makjang-free policy. It's a delightfully angst-free family drama starring Lee Sang-woo and Park Se-young, about a strong single mom who raises her three daughters and even finds romance for herself in middle age. It is, as the title suggests, a feel-good show that often feels more like a warm happy sitcom because of its focus on the everyday mishaps of two households.
But the show premiered to meager 8.8% ratings, and has since dipped down to the 4-5% range (whereas its competitor Jang Bori Is Here over at MBC is steadily topping 30%, for instance). For numbers alone, it's not hard to see why SBS doesn't want to keep it on the air for more weeks than planned. And to be fair, it's much better treatment than a show like JTBC's Wild Chives and Soybean Soup (aka Jang Gook Becomes Dallae) got when it was slashed in half for failing to reach 1% ratings on cable. But as the first marquee makjang-free drama for SBS, it's more of a letdown in a larger sense for the future of programming, because already the rumblings are afoot: Why do makjang dramas get extensions while "nice" dramas get the axe? Is this the end of makjang-free dramas?
I suppose the conundrum of popular curse-at-your-screen soapy makjang dramas is an ongoing problem SBS will have to unravel if it's going to stick to its guns on the matter. On the upside, SBS's next weekend drama is Modern Farmer, which will be more upbeat, feel-good fare. The 20-episode miniseries stars Lee Hong-ki, Park Min-woo, Lee Shi-un, and Kim Jae-hyun as members of a rock band that get transplanted to the sticks, for fish-out-of-water hijinks.
The show's first teaser is more like a meta commercial, in which idol rocker Lee Hong-ki is presented with the script for Modern Farmer. He pitches a diva hissy fit that he's a Big Star and can't be shooting crappy old-fashioned homestead dramas in the boonies, and then the PDs are all, "Eh, forget him! What, is he the only band leader around? Let's get Rose Motel!" LOL. If he's willing to make fun of himself from the get-go, I think I'm going to like him in this drama.
Feel-Good Day now ends October 5 (and we'd BETTER get satisfactory resolutions, or ELSE), and that moves Modern Farmer's premiere up to October 11.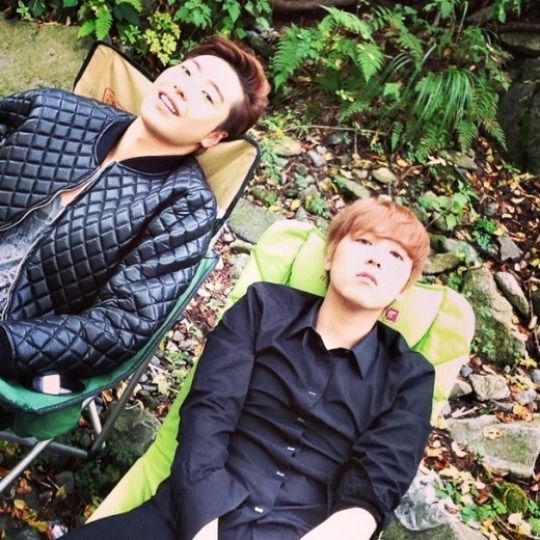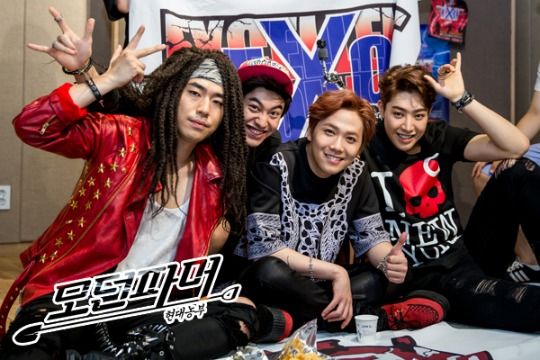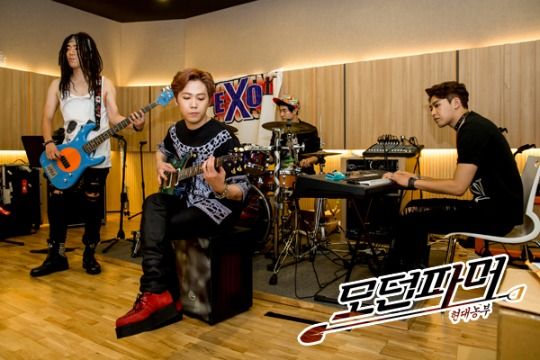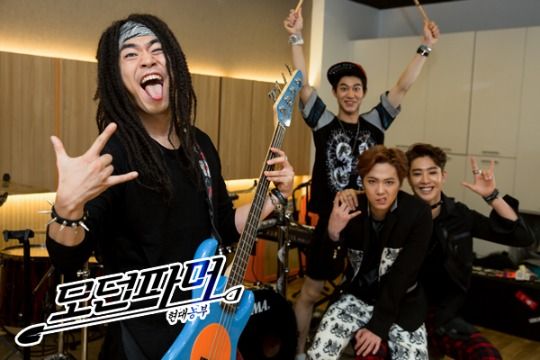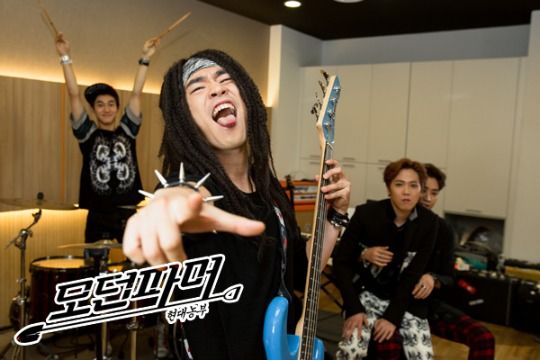 Via Newsen, Osen, TV Report, Hankooki
RELATED POSTS
Tags: drama production, Lee Hong-ki, Lee Shi-un, Modern Farmer, Park Min-woo