Seo In-gook and Jo Yoon-hee confirm King's Face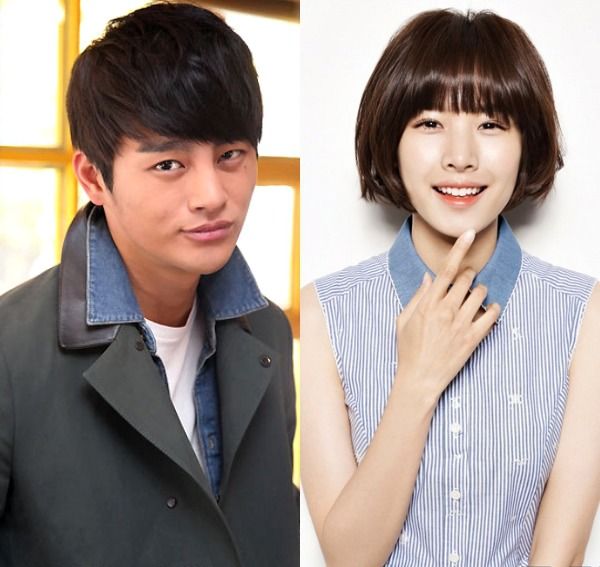 I half-expected this drama never to see the light of day, but then again, controversy doesn't seem to stop most broadcasters from airing content and dealing with the fallout later. In the case of KBS's fusion sageuk The King's Face, the drama has been embroiled in plagiarism controversy since late this summer, when production house Jupiter Film filed an injunction against KBS Media for its unauthorized drama adaptation of their 2013 movie The Face Reader. Both sides have argued back and forth in the press, and technically they're still waiting on the court's final decision; KBS has decided to go ahead with production anyway.
The three actors who were being courted have reportedly confirmed: Seo In-gook (High School King of Savvy) will headline as a young Prince Gwanghae, and Lee Sung-jae (Suspicious Housekeeper) will play his father King Seonjo, who considers his illegitimate son a political rival. Jo Yoon-hee (Nine) will play the woman who's loved by both father and son. That's never going to be not weird.
The drama will be penned by writer Lee Hyang-hee (War of Money) and directed by PD Yoon Sung-shik (Gaksital, Story of a Man), and tells the story of Gwanghae's turbulent time as an illegitimate prince, and how he uses face reading as a means to gain power and eventually become king. The face reader has yet to be cast, but he'll also love Jo Yoon-hee's character, because why not — everyone else does.
Backstage controversy aside, with the right focus, this could be a really compelling story about Gwanghaegun, one of Joseon's most popular kings to fictionalize. That's also the factor it has to overcome though, since Gwanghae is so familiar in dramaland. A face-reading fortuneteller does add an interesting fusion element, though how the show will do what the movie did without ripping off the movie… remains to be seen. Between Secret Door and The King's Face, it looks like I'll be up to my eyeballs in royal daddy-son issues. Um, a cookie for the prince who makes me cry the most?
The King's Face follows Iron Man on Wednesdays and Thursdays beginning in November.
Via Star News
RELATED POSTS
Tags: Jo Yoon-hee, King's Face, Lee Sung-jae, Seo In-gook