Song Chang-eui to become OCN's newest crime-solving genius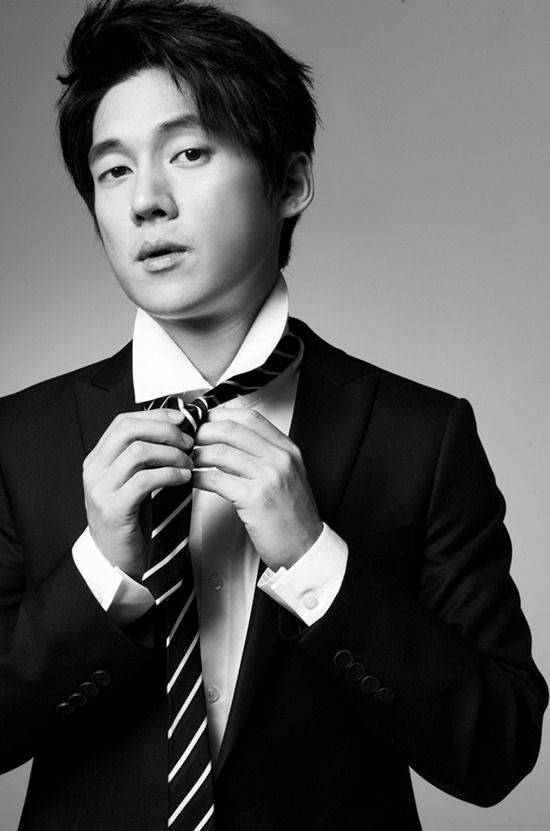 Cable network OCN, home of the tortured prosecutors and the quirky forensic geeeeeniuses of dramaland, has now courted Song Chang-eui (Thrice Married Woman, The Great Seer) to join its ranks. He's signed on to headline the network's newest procedural drama called Dr. Frost, about an experimental psychologist who joins a team that — what else — solves crimes. I fully expected it to be about a guy with icy superpowers, but apparently he just has white Einsteiny hair (at the age of 34).
The new procedural series is an adaptation of an award-winning webtoon of the same name, about a psychology professor who suffered an injury to the frontal lobe as a child. As a result, he is unable to feel certain emotional centers of his brain, while his deductive logic and reasoning centers are pronounced. Sooo… assy genius, is what you're saying.
He's a professor of experimental psychology who also speaks six languages; during the day he teaches at the university and works at the school's psychological counseling office, and at night he's a bartender. But, if he already has a moonlighting gig, when will he solve crimes? The drama will focus on the psychological conundrums that he helps unravel, as he consults (sometimes formally, sometimes secretly) on cases involving psychological trauma.
Even though Song Chang-eui often plays very soft, gentlemanly roles, he has range and presence and could be fantastic as an eccentric professor who's missing certain key emotional responses. I wonder if we'll be seeing him with frosty white hair — it might be shocking, but I like the idea of a drastic physical transformation for a role like this, and he'd probably be game to do it. If you're going to play another genius crime-solver on a network that breeds them by the dozen, you might as well go for oddest duck in the pond.
Dr. Frost will follow Reset in the Sunday night slot and premieres in November.
Via IS Plus
RELATED POSTS
Tags: cable programs, Song Chang-eui