Yoon Kye-sang and Han Ye-ri courted for Dramatic Night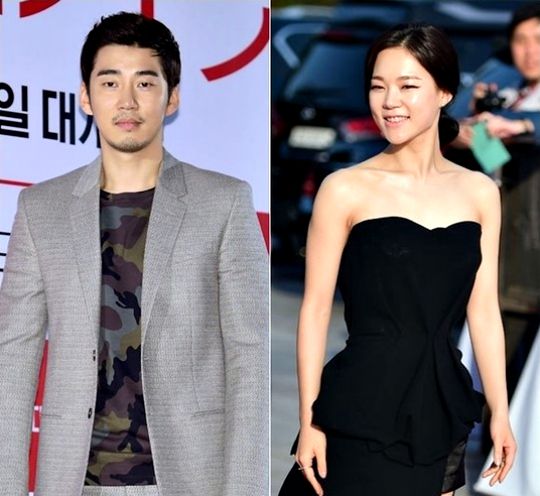 At first I thought this was an unusual pairing, but then I learned Yoon Kye-sang (Full Sun, High Kick 3) and Han Ye-ri (mostly a film actress, last in Sea Fog and Kundo: Age of the Rampant) are represented by the same agency, and the news made more sense. The two have received offers to star in the screen adaptation of Dramatic Night, which in 2009 won Best Play in Hankook Ilbo's annual spring literary contest.
While the actors haven't confirmed, the two are said to be positively considering. If the roles are accepted, they would play a man and a woman, each in pain, but attempting to fill their empty hearts. I haven't read the original material, but in contrast to that somber one-line description, the film falls under the rom-com category. This would be the first collaboration for Yoon and Han, and I kind of like the idea of them coupling up in a light, fluffy story; I've missed him in not-so-serious fare, and I can see her matching his comedic energy with her own.
Dramatic Night will be directed by Ha Ki-ho (Radio Days) and is garnering a lot of attention because it will be the first film produced by the renowned Yeonwoo Mudae theater company, the group behind the original plays that movies Sea Fog and Memories of Murder were based on, and which counts among its alums Song Kang-ho and Kim Yeon-seok.
Once casting is finalized, filming will begin on Dramatic Night in November.
Via IS Plus
RELATED POSTS
Tags: Han Ye-ri, Yoon Kye-sang