Bad Guys: Episode 3
Hold onto your hats, everyone—because Bad Guys continues to amp up the deep and dark nature of these criminal cases with each passing week. In fact, this is one stomach-turning hour to hunt down a kidnapper who also deals in a market that even our resident criminals find sickening and horrifying. And these guys have killed people in their darkest day.
There are elements to this case that hit a little too close to home for the detective-in-charge, who gets pushed to the brink in this hour. The same could be said for any of our team members, really—but the great thing is that there's a glimmer of light at the end of the tunnel. It's just up to them to make sure none of them gets tunnel vision first.
SONG OF THE DAY
VIXX – "Error" [ Download ]
Audio clip: Adobe Flash Player (version 9 or above) is required to play this audio clip. Download the latest version here. You also need to have JavaScript enabled in your browser.
EPISODE 3: "Human Market"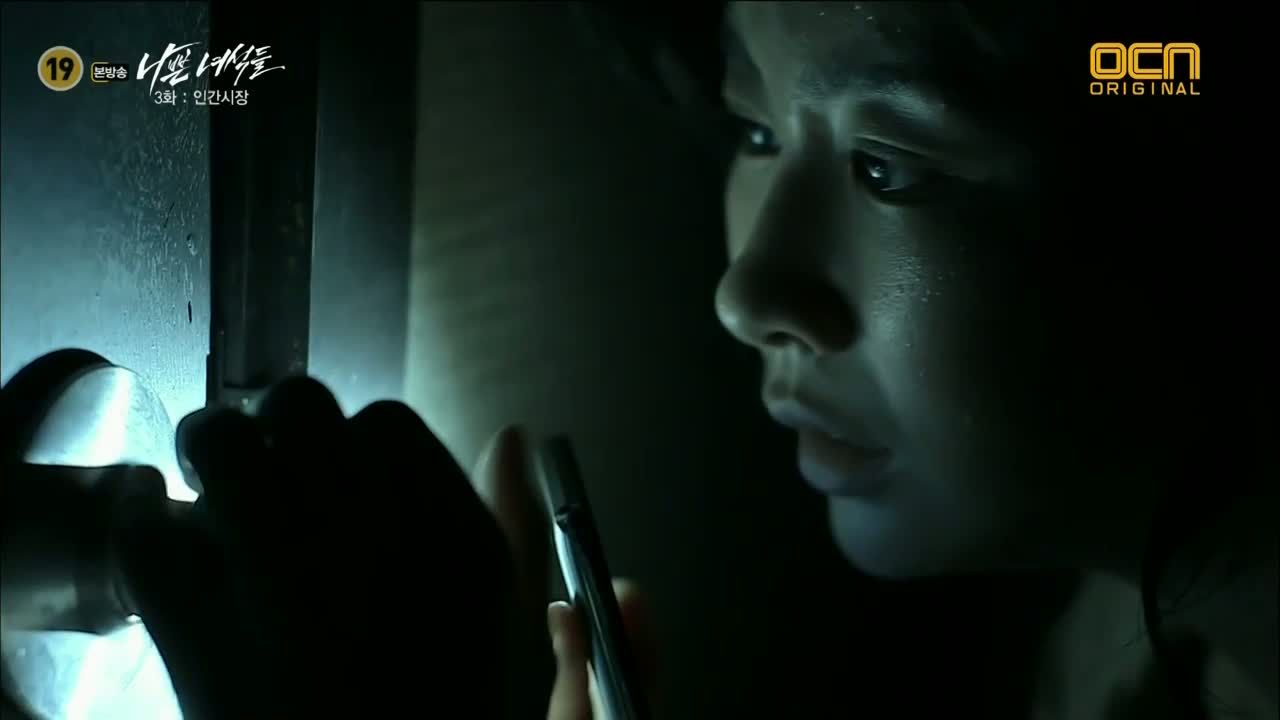 A woman feels her way to the door in the dark, using her phone as a light. She turns the doorknob and checks if the coast is clear, then closes it again, locking it. Hurriedly, she calls the police and tells them in a frightened, panicked voice that she's been kidnapped.
She begs them to come and find her as the sound of the doorknob rattling behind her taunts her. A chilling moment passes when the rattling suddenly stops… and then the door bursts open. She lets out a bloodcurdling scream.
Some time later, Commissioner Nam meets with a senior policeman in his office, offering him food as a reminder that cops need to keep their strength up to catch criminals. However, that's merely a segue into the real purpose of this conversation, because Commissioner Nam sternly berates him and his men on their incompetence.
Time was of the essence, and those four hours they lost cost them that woman's life, Commissioner Nam hollers. He's left astounded by the excuses coming out of the policeman's mouth, like how murder is common occurrence in that area, and there was difficulty gaining entry to the crime scene.
He orders him out, then picks up the phone to call out his next order: "Release the crazy dogs again."
Next thing we know, Goo-tak pays a prison visit to each of our re-incarcerated crazy dogs. Relieved to see that Tae-soo is on the mend, he figures that Tae-soo probably resents him for the whole bullet-to-the-shoulder incident. But Tae-soo isn't the type to harbor grudges against people: "I just… kill them."
"So, you'll kill me then?" Goo-tak tosses back, unflinching. He warns Tae-soo against making a U-turn in life and falling back to old habits, lest he wander around aimlessly for the rest of his life. So Tae-soo cuts to the chase—what does Goo-tak want? "Keep your promise."
With those words, we cut away to Goo-tak's visit to Woong-chul, who bristles at the idea of being an errand boy the cops can call at-will. Goo-tak isn't here to dance around the topic, and tells him to shut up and follow orders.
That incites Woong-chul's rage, and he slams an angry fist against the glass, nearly cracking it. "How many people did you kill with that fist?" Goo-tak asks in a curious voice. "Save the same number of people you killed with that fist of yours. Then you'll be [a free man]."
Goo-tak comes right out with it and says he can't get a read on the stone-faced Jung-moon—what is he thinking about right now? Is he onboard with this case or not? Jung-moon replies that he's never had a choice on the matter and simply did as told by the police.
Goo-tak takes that as a yes, but before he leaves, Jung-moon brings up his earlier inquiry of what he was thinking about. "You know what's funny?" Jung-moon asks. "I have that same curiosity about you every time I see you. What are you thinking of?"
Or perhaps the better question is: What is Goo-tak getting at by gathering criminals together as a team and throwing them in and out of jail at will?
Anyhow, the question triggers memories of happier times when Goo-tak playfully bickered and bantered with his teenage daughter Ji-yeon at the breakfast table. She'd been upset that her father didn't worry about her well-being or about the boys she'd meet if and when she'd go study abroad. Like the cop dad he was, Goo-tak had said he'd beat up any boy who hurt his little girl.
It's cute how Ji-yeon had wished her father to go out and get remarried to a sexy ajumma out there, to which Goo-tak had laughed, saying that he'd be content enough to see his daughter happy and well.
Knowing about their loving relationship is even sadder now that we know Ji-yeon didn't make it home that day. At his subsequent disciplinary hearing, the board had asked if discovering his daughter's corpse spurred Goo-tak to cause "that incident."
Goo-tak had been mostly silent during the questioning, then had a question of his own: "Are we men or beasts?" If the criminals they catch are beasts, what does that make them as cops? Caught in their own hunt by the beasts, the hunters eventually become beasts themselves. How can the disciplinary board members in their suits understand how he feels?
Turning his badge in, Goo-tak had said he doesn't have the luxury to engage in self-reflection—not until he finds the bastard that killed his daughter.
So when Mi-young and Goo-tak arrive at the church, he's certain that the hunting dogs will show: "They know what hope tastes like. Hope is a drug."
And sure enough, all three criminals are waiting inside. Damn, I knew they'd show up, but that dramatic overlay music makes the moment that much more badass. "You ready to hunt?" Goo-tak calls out.
Now Mi-young explains what Team Crazy Dogs is here to do: solve the cases the police can't figure out and capture the criminals still at large. In and out of prison whenever called, they'll be rewarded in years shaved off of their jail sentence until they're free men. Ha, I love the alarmed look on Mi-young's face when Woong-chul unbuckles his belt in front of her.
Now changed into new clothes, Goo-tak gives the men a pep talk nearby the crime scene. It's harder to keep one's freedom than to gain it, he reminds them, so it's up to them to guard the freedom that they've been given. In order to do that, they must clean the streets of the scumbags who have abused that freedom.
Tae-soo hangs back to ask after Sun-jung, whom Goo-tak promises to let him know which hospital she's in once this case has wrapped. It sounds like she isn't doing that well (I hope it's just emotional shock), and Tae-soo warns Goo-tak to keep her alive, if he wants to remain alive, that is.
Mi-young gives the breakdown on the case on their walk over: the victim, Ms. Shin, was a 24-year-old university student who was returning home from her part-time job in the wee hours of the night on July 26 aka two nights ago (thanks for anchoring us to the timeline, Bad Guys).
The perpetrator attacked her from behind and dragged her back to his home in her unconscious state in under three minutes. Either he was waiting for Ms. Shin to pass by or this wasn't the perp's first kidnapping, she speculates. As soon as they step inside, Tae-soo discovers a phone and pockets it.
Meanwhile, Mi-young guides the others to the room Ms. Shin was trapped in while the killer prepared a knife to kill her with. I don't know how I feel about Tae-soo and Woong-chul picking up objects in the house and possibly tampering with evidence, but hey—maybe a forensics team has been by already.
Continuing with the hypothesized account, Ms. Shin had come to, locked the door, and called the police. The perpetrator found out belatedly, forced his way inside, knocked her unconscious again, and dragged her to the bathroom, where he killed her.
Mi-young even has the name of their target: Yang Shi-chul. Woong-chul figures this is an easy job, but the other two think differently. "Something's strange," Jung-moon remarks. He finds it hard to believe that the perpetrator was unaware that the victim called the police in such a small house.
Tae-soo says the pieces don't fall in place—does it make sense that Yang hacked the victim into 300 or so pieces and ran away? Goo-tak walks in just then to confirm his hunch—something doesn't match up.
Mi-young asks if he means she's landed on the wrong conclusion entirely, to which Goo-tak replies not necessarily—it's true that Yang kidnapped and confined Ms. Shin in this house. But there's an unexpected variable to this equation: the body the cops found doesn't belong to Ms. Shin.
Goo-tak points out that Yang had left to hack up another body in the bathroom, but in that time, Ms. Shin awoke and called the police. So there's a chance that Ms. Shin could still be alive, which means they'd have to find both the kidnapper and his victim.
Curiously, Ms. Shin's internal organs are nowhere to be found, and Yang had chopped up the other body into so many pieces and marred the face to an unidentifiable state that led the police to believe it was Ms. Shin's body.
Noticing an indentation in the floor, Goo-tak follows the path with his eyes to behind the refrigerator. With a chuckle, he overturns the fridge to reveal another one behind it. Oh crap, there are human body parts in that one, aren't there?
There are—and it's filled with dismembered body parts. As Goo-tak steps back in disgust, he explains that Yang dips in the business of human bodies, selling organs on the black market and bones to hospitals. They must find Ms. Shin, and once they do, hunt down Yang and chew his bones out.
Speaking of whom, Yang wakes from his slumber to answer a business call, assuring his client that the body is still "fresh." That's fuckin' messed up, but I hope that means the victim is still alive. She is, as we see Ms. Shin come to in the back of a truck, bound and gagged.
While Jung-moon reviews the CCTV footage from that night, Mi-young walks in and asks Goo-tak if he believes the victim is still alive. He tells her that a victim's fate usually follows the police's outlook on the case, so if they look for her holding fast to the belief that she's alive, then they'll find her alive.
After Goo-tak leaves, Mi-young reviews the tapes with Jung-moon, who's spotted one figure that stood by a street corner for over twenty minutes and calmly kept watch as the kidnapping took place, as if he knew it would happen. An accomplice, perhaps?
Goo-tak sits down for a drink with a Prosecutor Jang, who asks if he's uncomfortable about booking a few ladies because the girls are around his daughter's age. Prosecutor Jang proceeds to put his foot in his mouth by asking how old Goo-tak's daughter is now, only to belatedly realize his mistake.
Time to check in on our other crazy dogs: Woong-chul pays another visit to the floral shirt lovin' gangster boss Chul-joo, to whom he complains if he got new boys who don't readily recognize their hyungnim. I love how Chul-joo's like, Why d'you hit them every time you visit then?
So while Woong-chul is busy looking into a place offering loans for donated kidneys, Tae-soo follows up with the phone he found at the crime scene. He sees right through the ruffians' flimsy claims that they run a legitimate business, and cracks an amused smirk when they get caught in their own lie about knowing nothing about providing burner phones.
Figuring that the thugs won't talk that easily, Tae-soo invites them to come at him. He takes a literal hammer at each of them, then turns to the frightened boss to spill what he knows, and obtains the contact info of a black market dealer.
Meanwhile, Goo-tak waits until the prosecutor is liquored up to send the ladies away. He makes sure that the prosecutor is completely wasted before letting his right hook fly. He pounds the microphone at the prosecutor's head repeatedly, then tells him to name his contact who dabbles in human organ trafficking.
Prosecutor Jang cries that those men will kill him if he gives up their name, but Goo-tak retorts that the prosecutor likely isn't the only one those men are dealing with. Plus, Goo-tak's given him a solid alibi (read: passed out drunk), so talk.
Elsewhere at a rendezvous point, Woong-chul tells the gangster minion to try and act natural. The black market donor contact shows up soon afterwards, and poor Chul-joo tries to dissuade the man from taking his organs, rattling off a laundry list of health issues. It doesn't work. Aw, poor guy.
As for Jung-moon, he returns to the dark alleyway where the kidnapping took place. Calculating the man in the cap's height and appearance, he envisions Yang beating the victim unconscious. Dare I say it but, does he look disturbed?
He retraces the mysterious man's steps, keeping Mi-young on the line to guide him at every turn. Once the trail goes cold, Jung-moon drops the call and surveys his surroundings—this is where the accomplice is hiding.
Tae-soo meets with the black market dealer who prides himself in his expansive dealings, which include human sex trafficking. It's sickening how the dealer describes the girls like pieces of meat, and once they're alone, Tae-soo pounds his head against the table repeatedly, then swipes the file with Yang's burner phone information.
So while Mi-young get to work to trace its location, Woong-chul follows Chul-joo and the illegal contact to a restaurant. Another gangster tries to dissuade him, but Woong-chul is fearless—how can they abandon one of their own to his death? The reason why gangsters are called thugs these days is because they're always looking out for themselves.
But then Goo-tak walks up to them at that moment and guesses that they're here for the same reason. He warns Woong-chul that he'll end up dead if he isn't careful in a place like that, but Woong-chul's hardly afraid of death.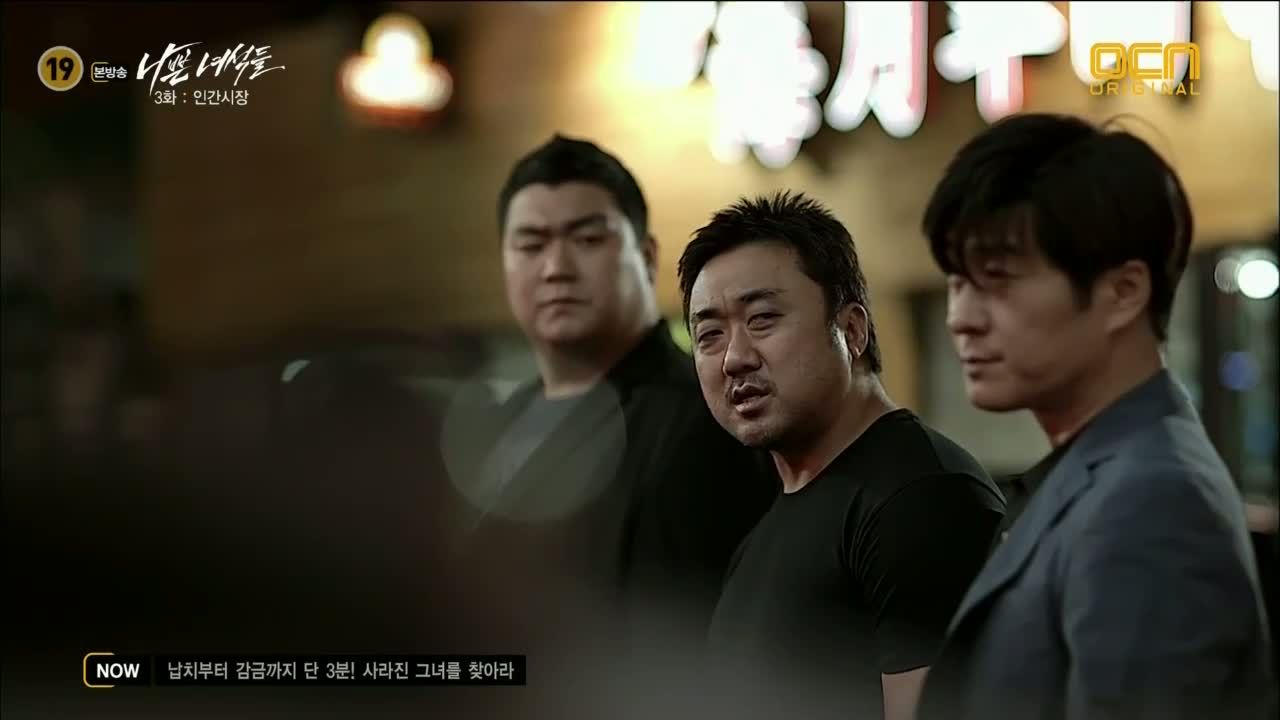 Woong-chul advises Goo-tak to stay out of it since he's got people to protect, and Goo-tak sighs, "You're indebted to your parents when you're born, indebted to the bank when you're alive, and indebted to your children when you die. A life forever indebted to others… I've got nothing to lose, either."
Basically it means that they'll be heading there together, and Goo-tak even offers to lead the way. But it's Woong-chul who heads inside first, and given his track record thus far, you know it's going to be a messy affair.
It doesn't take much for Woong-chul to arrive at the hidden bathing area/operating room just in time before Chul-joo gets jutted. He's ready to give the gangsters a little beating, and throws down the thugs who come at him with knives and bats.
Woong-chul lets his fists and strength do the work, taking a hit for every five punches he lets loose at the minions. A frightened Chul-joo literally keeps his head underwater in the pool to stay out of the fray.
But the fight comes to a ringing halt when Goo-tak appears, dragging a propane gas tank behind him. A threatening display of a lighter effectively has the rotund gangster boss stammering that they'll all die if the tank blows, but Goo-tak's stare remains unwavering, and so the boss gives in— what does Goo-tak want?
Why that's easy—they're looking for Yang, Goo-tak returns. All it takes is a few phone calls for the gangster boss to confirm that the victim is still alive. Goo-tak asks where the drop-off is scheduled to take place.
Back in the darkened streets, Jung-moon waits for the mysterious man to turn the corner before grabbing him in a chokehold and demanding in a whisper to know where Yang is.
Meanwhile, the victim inches to the truck door and bangs on it with all her might. The noise attracts a passing stranger, who happens to have a set of tools to break upon the doors. But just as he starts to undo the ties, Yang appears behind him and bashes his head in. What the fuck.
He lets out a taunting laugh and tells the victim that the man's blood is on her hands. He raises the bloody hammer as if to strike her…
Mi-young finally gets a lock on Yang's location, and Goo-tak and his hunting dogs rush over to the secluded location.
Yang and his men lay Ms. Shin out on the operating table, where she regains consciousness and screams in terror.
Team Crazy Dogs split up to cover more ground, and that's when they hear her cries. Inside the slaughterhouse, Yang takes a crowbar against the victim's skull to shut her up. Her blood splatters everywhere from the walls to Yang's face. She passes out, presumably dead.
Just as Yang tells the men to begin the operation, Team Crazy Dogs arrives and beats down the men. Woong-chul throws a few righteous punches at Yang's face before proceeding to dislocate his shoulder and wallop Yang further.
Seeing the victim's still body reminds Goo-tak of his own deceased daughter. He reaches out a hand, only to retract it moments later, then turns towards Yang with a snarl and his gun in his hand.
But Goo-tak stops in his tracks when the victim moves her fingers and starts breathing again. Goo-tak lets out a deep, relieved sigh.
As the police take Yang and his men away, Goo-tak can't help but remark how Yang still has one working eye. He evens out Yang's wounds with a headbutt. Ha. Mi-young walks up to say that Goo-tak was right—their belief that the victim would still be alive led them to find her alive after all.
Goo-tak looks over at the victim reunited with her father, and they exchange a silent exchange of gratitude. Then Goo-tak turns to his crazy dogs and asks how it feels to save a life.
True happiness is making others happy when you are, Goo-tak tells them. "Don't forget this feeling right now and remember it. That's how you become human."
Just as promised, Goo-tak gives Tae-soo the address of the hospital Sun-jung is at. He allows Tae-soo to go see her, and Woong-chul hilariously tries to follow suit, citing that he has to go pee. Jung-moon asks if this means they're all headed back to prison again, but Goo-tak returns, "Go where? This is just the beginning." Yay!
Woong-chul finds a secluded spot to do his business, calculating that he's down to a 19-year sentence now (so I guess this means all three of them get a five-year reduction?). Ominous music plays as a van pulls up and drags him inside, to his alarm. Oh no!

COMMENTS
Somebody tell me that Woong-chul wasn't just kidnapped—that the mysterious van was just Goo-tak and the gang taking him back to Team Crazy Dogs headquarters. Still, I have to admit that it's one helluva cliffhanger because now I'm biting my nails and wondering why it isn't next Saturday yet.
A gripping cliffhanger is just one mark of what makes Bad Guys a fantastic and entertaining show to watch each week. Each episode has my attention from the cold open to the case of the week, along with the suspense whenever our core characters are in potential danger or whenever it looks like they're about to cross back over to the dark side. This might be the first episode where I found the violent bloody moments a bit too gruesome at times, but then I suppose you can't have an episode exempt of blood when dealing with human organ trafficking. Don't get me wrong, though—OCN shows tend to be more gory than other cable network shows (or major broadcast shows, for that matter), but I don't think anyone can ever be fully prepared to see a pair of severed limbs, even if the rest of the fridge was censored.
Speaking of censorship, perhaps you might be wondering why Bad Guys and other dramas blur out knives in these otherwise violent scenes. I know that I once had the same question, so I brought it up with javabeans and girlfriday, whose best answer was that a moment of someone with the intent to do bodily harm with a weapon would likely be censored. Bad Guys does a pretty good job of saving us from witnessing any actual violent stabbings or attacks, but it's still disturbing to see a person bludgeoning someone else's head in and see the blood splatter everywhere.
Coming back to the narrative however, I really enjoy how the show chooses to take minor side characters in one particular case and incorporate them into the next chapter in the story. For instance, Chul-joo's appearance could have been a one-off stint, but I like that he made a return in this episode as a hilarious sounding board for Woong-chul. I hope his story arc is an ongoing subplot, as well as Tae-soo's mysterious ties to the past with Sun-jung. Weaving in these threads keep the show from feeling like a straight procedural with a new case to tackle each week and subtracting years off of jail sentences, even if counting down the days until our criminals are free men is half the fun.
It's interesting how our supposed bad apples of society have a more sensitive moral compass than our detective-in-charge, who always seems like he's one snarl from unleashing his pent-up rage. We'd been told of and have already witnessed Goo-tak's violent tendencies firsthand, but it was the turn in Goo-tak's eyes when he thought that that victim had died that you could practically see the inner beast come to life. Hardly anything has been very black and white for Goo-tak, who has his own personal reasons to wipe the streets of the scumbags that still roam free, but one has to wonder what incident might be the next thing that triggers another dangerous emotional response from the otherwise sleeping dragon.
And even though he's a ticking time bomb, I still find myself assured with his tough leadership. Only would a show about baddies hunting down even more horrible dregs of life would have me rooting for our criminals' use of their strength, fighting skills, and noggins to solve cases. But what I really like about Goo-tak's working relationship with Mi-young and his hunting dogs is that as much as he spouts matter-of-fact lessons about life to break down their cynical views, his own pessimism comes down with the aftermath of these cases. Like he said—hope is a drug, and now that they've all had a taste, I for one, wish that they all become addicts to it.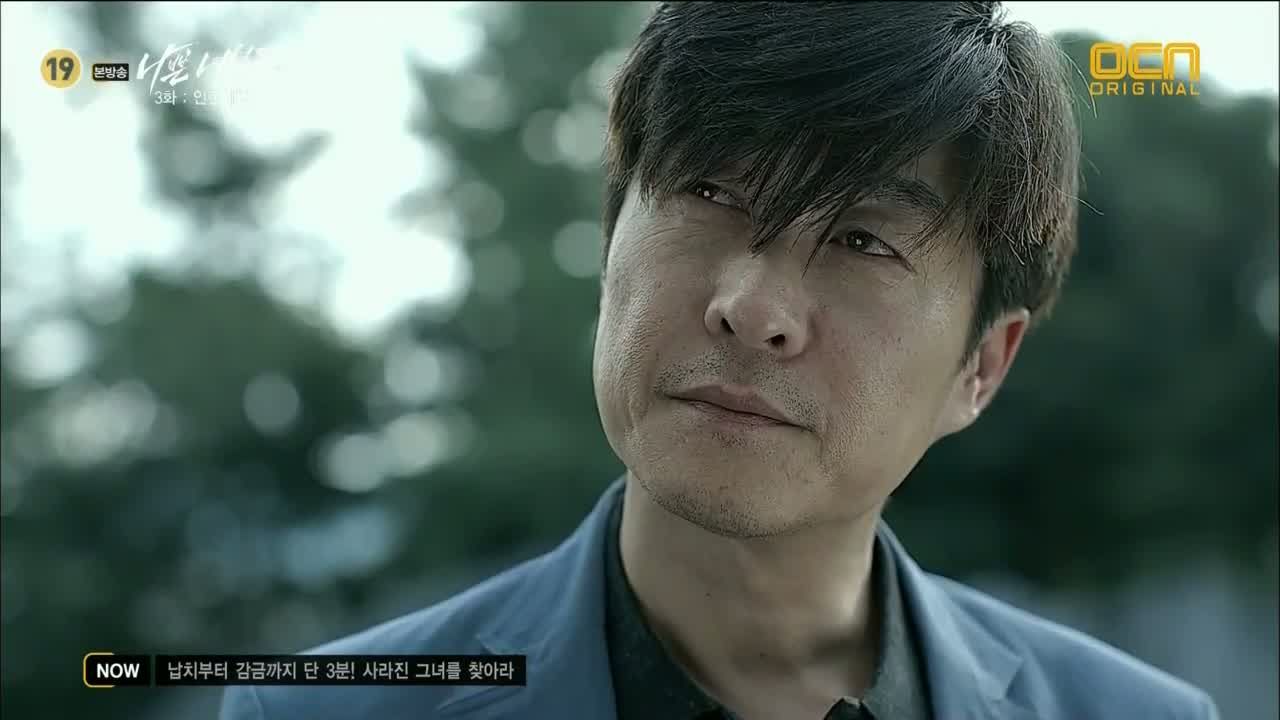 RELATED POSTS
Tags: Bad Guys, featured, Jo Dong-hyuk, Kang Ye-won, Kim Sang-joong, Ma Dong-seok, Park Hae-jin