Discovery of Romance: Episode 15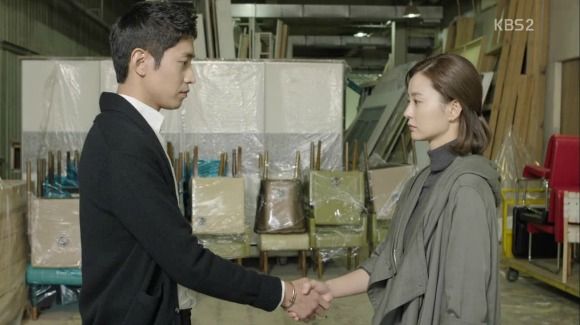 All of the secrets are out in the open and everyone has to get real with themselves, and admit their own responsibility in how things have all turned to shambles. It's a hard episode to watch, because realizing that you're (at least partly) to blame is never an easy thing to do. But hopefully Tae-ha, Yeo-reum, and Ha-jin can learn from their mistakes and come out stronger and smarter next time, even if things don't quite work out as they wanted this time around.

EPISODE 15: "Will they be able to love again?"
Joon-ho has a beer after witnessing Yeo-reum break off her engagement to Ha-jin, and Sol pumps him for information. Joon-ho goes on and on about how dating shouldn't be so complicated — just date the person you like and let go of the one you don't like. Sol points out that this is why Joon-ho has never dated longer than a few months, because he's never cared enough to cry over anyone.
A numb Yeo-reum walks past them, and Joon-ho wastes no time saying that he's not speaking to her. He immediately gripes at her for making two guys end up in the police station, earning a smack from Sol. Yeo-reum just tells him that Ha-jin is still outside and goes to her room.
Joon-ho finds Ha-jin outside staring at Yeo-reum's ring, and even after all the mean things she said to him, he's mostly worried about whether she's okay. He tells Joon-ho how he saw her crying at Tae-ha's office, and how he and Tae-ha fought about it later, but Yeo-reum wouldn't tell him why she was crying. He knows the answer will be painful, because he knows that Yeo-reum likes Tae-ha.
At the same time, Tae-ha bleakly reminds Director Yoon about his claim that with time, that special woman will become just another person in the world. He says that that's wrong, because for him there's only one woman, no matter how much time passes. He cries and says that now that he knows how Yeo-reum feels about him, he can't just give up. Yoon asks what he's going to do, but Tae-ha doesn't have a plan.
In her room, Yeo-reum tries again to look in the box of keepsakes from her time with Tae-ha, but she still can't bring herself to open it. She takes the box to Joon-ho and asks him to burn it, and he says he will but only if this means things are over with Tae-ha and that she'll get back together with Ha-jin.
Sol asks to sleep with Yeo-reum, and tells her bluntly that if she wants Tae-ha, she should go to him and she'll support her no matter what. Awww. She says that since Yeo-reum told her she was falling for him again, she's wondered if it only seems complicated because she was fighting it.
Yeo-reum says no, that it's over with both Tae-ha and Ha-jin — when she saw them in the police station, she realized it was time to end this. She thinks that if Tae-ha hadn't found her camera with the photos of him, he never would have asked her to come to him, and it wouldn't have led to his fight with Ha-jin.
Sol says it won't be easy to end it because she has to see Tae-ha at work, but Yeo-reum thinks he'll understand and that it will be Ha-jin who can't let go. Sol asks if Yeo-reum will be okay if she ends it with both men, and Yeo-reum jokes that since she's such a bitch, she deserves to have a harder time. I love how Sol is all, "At least you know."
Ha-jin makes it home and lies in bed, thinking about Tae-ha's claim that Yeo-reum will never be satisfied with him and that he has no idea what she gives up to be with him. The next morning Ah-rim returns the bike he bought her since she's leaving to study abroad soon, and he takes her shopping for things she'll need over her protests, knowing she won't spend money on herself.
Producer Bae saunters in while Yeo-reum's mom is working, pleased as punch to present her with the couple phones he bought for them. Mom tries to feign innocence, but her assistant doesn't let her get away with it.
Yeo-reum tries to work on her furniture designs, thinking about Tae-ha's admonishments that the ones she turned in were repeats of her older work and she can do better. She tells Sol that she wants to design something that's her best work, but she can't figure out how to balance the set. Later Yoon tells Tae-ha that the girls are working on making some improvements, and Tae-ha smiles to himself, knowing that Yeo-reum took his words to heart.
They meet to go over the final designs, pretending everything is normal while carefully not looking at each other. Yeo-reum curtly takes her leave, and Yoon complains that the two of them are alike, acting like nothing is wrong between them.
Tae-ha goes after Yeo-reum to return her camera, and he asks why she won't look at him. She remains silent, so he gently takes her face in his hands to tilt it up to his, and he tells her that he knows the answer to his question from the night before.
Tae-ha says that she can live however she wants. He still wants his birthday wish (to be her so he'll know what she's thinking), and he wants to be with her, and he hopes she feels the same. He falters a little when she still doesn't respond, but bravely adds that she shouldn't worry about his feelings, because this is what he chooses. He's happy with his choice, and he hopes she'll be happy with hers.
Yoon and Tae-ha look into some furniture design competitions that Yeo-reum could enter, and Yoon asks if this will make Tae-ha feel better. Later, Tae-ha takes the information about the competitions to Sol and asks her to discuss it with Yeo-reum.
Yeo-reum finds Ha-jin at her studio, who's bought a book on furniture design and is claiming to suddenly be interested in woodworking. He's proud of himself that he can identify all the tools, but he's trying so hard it just comes across as pathetic. He invites Yeo-reum to dinner, and Tae-ha pulls up just as they're getting into Ha-jin's car. He doesn't stop them, still unaware that they broke off their engagement.
At dinner Yeo-reum notices that Ha-jin is still wearing his couple ring, and tells him that pretending that nothing has happened is hard for her. Ha-jin says he's just trying to understand her, and he honestly admits that he's mad, but he still missed her. They sit in miserable silence, and Yeo-reum thinks to herself that it took them three minutes to fall in love, but wonders how long will it take them to break up.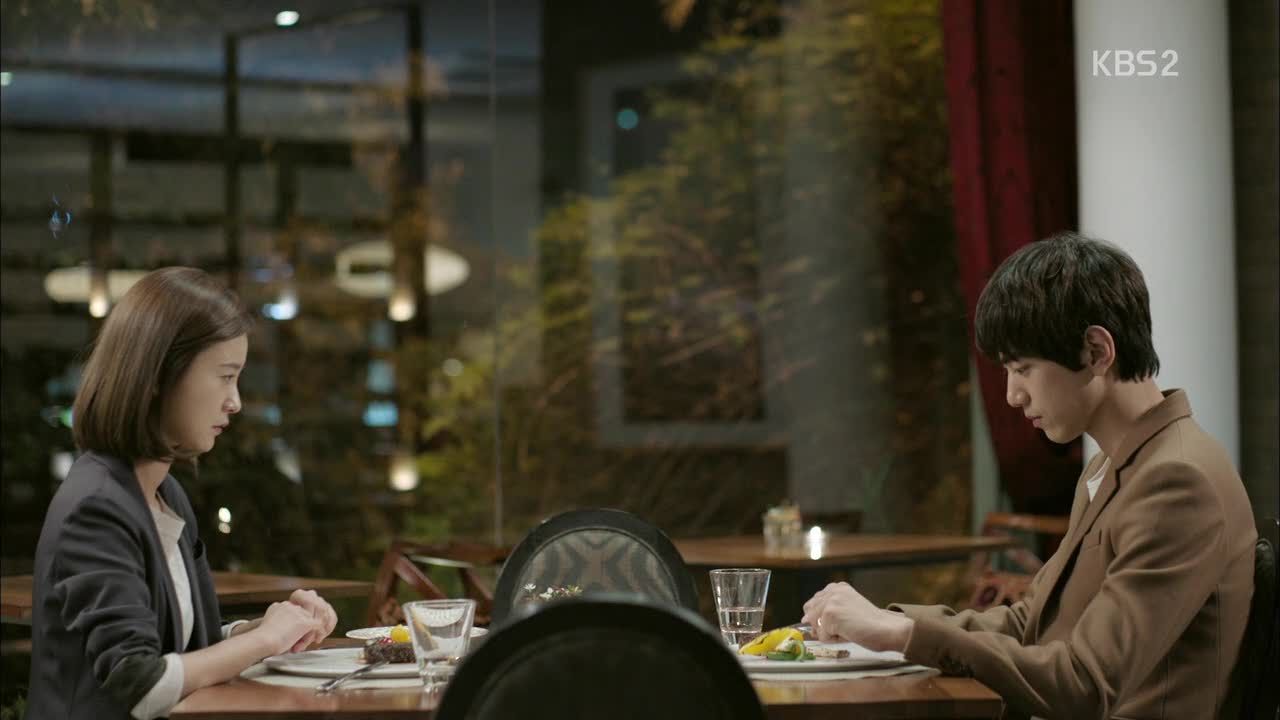 Taking Tae-ha's words to heart that he doesn't know Yeo-reum's dreams, Ha-jin asks if she always wanted to design furniture. He admits he doesn't know much about her, but he wants to change that. Yeo-reum says that their problems aren't his fault, but refuses to tell him any more because it would be cruel. Ha-jin tells her that they may be at rock bottom like she said, but he's not afraid of the bottom, and if this is the worst then he can bear it.
He says that he wants to get through this together and his words sound positive, but his face looks so desperate and hopeless, it's heartbreaking. After dinner Ha-jin takes Yeo-reum to her mother's, and he holds her hand but neither of them has a single thing to say.
Eun-gyu visits Sol to ask if she's given some thought to his request to give him another chance, but Joon-ho skips in carrying shopping bags before she can answer. The awkwardness intensifies when Director Yoon shows up, and the four of them sit around the table to talk.
Sol asks Joon-ho why he's even here — Because I like you, too, he thinks, though he says he's there as her oppa to help her make a good decision (and I'm dying at the three sets of "get out, idiot" glares from around the table). Sol says she'll answer both men's questions tonight since dragging things out is awkward, and starts with Eun-gyu.
She tells him that she's liked him for a long time, and became a better person because of his influence. We can hear his heart pounding as he smiles, but she says their timing is off and she has someone else in mind, and he flatlines. HAHA.
Sol addresses a beaming Yoon next, saying what a good man he is, and we also hear his heart start to beat with happiness. But she says that's not enough for her heart to flutter, and asks him if his heart can't flutter for someone else. Flatline. Awww, poor, sweet Yoon.
Joon-ho's heart starts to race a mile a minute as he realizes he's the only guy left at the table. But when both of the other men take Sol's hands to declare their undying devotion and willingness to wait for her, he slaps their hands away and tells them to back off. Yeah, "oppa" my butt.
Yeo-reum visits with her mom, and asks her if she understood her father. Mom says you never understand others, you only accept them, which is actually pretty dang wise. Yeo-reum tells her mom that she ran into Tae-ha recently and everything's been a mess since, asking what her mother would do and worrying that her mom thinks she's like her father.
Mom says that what she didn't understand about Yeo-reum's father was this — why didn't he leave? Maybe if he had, he and the other woman would have lived, and even Mom would have had a happy life. She tells Yeo-reum not to worry about her father when she's making her own life choices. Mom says that Yeo-reum doesn't have to always be right, or to please others, and she tells her daughter to think more about what she wants without considering what others might think.
After the other guys leave, Joon-ho excitedly presents Sol with a gift of new sneakers. He makes a big show of telling her that in these shoes she can go anywhere she likes — to Eun-gyu or to Yoon, or to someone even better.
With a flourish he shows her a matching set of men's sneakers and says she can even come to him if she wants. OMG they're couple sneakers, he's so adorkable. Sol (probably) pretends to miss his broad hints and asks where he's going. Joon-ho deflates but says he's going jogging in the morning, and she agrees to go with him. At this point, I'm about 98% sure she's just messing with his head for the fun of it.
It's Yeo-reum's turn to brood over the pictures of Tae-ha in her camera, and she slowly deletes them one by one. Sol brings Yeo-reum the information on the design competitions and tells her they were Tae-ha's idea. Yeo-reum remembers a time when they were dating when he also encouraged her to enter a competition, presenting her with workspace borrowed from his company so she would have a place to design.
In the morning, Joon-ho fidgets in the park as he waits for Sol to show up, and yells at her for being late when she does. He takes her hand to jog but she pulls him back, and they end up nose-to-nose when she pulls him a bit too hard. Okay, she did that on purpose.
Joon-ho gallantly backs off, so Sol asks him bluntly why he likes her, asking him to list three reasons and teasing him that he can't just stop with shoes. Joon-ho says that first, she's got more guts and charisma than most guys and that he fell head over heels for that. Second, her emotions are not too cold or too hot, but just perfectly warm. And third, that she knows these things about herself and he likes that.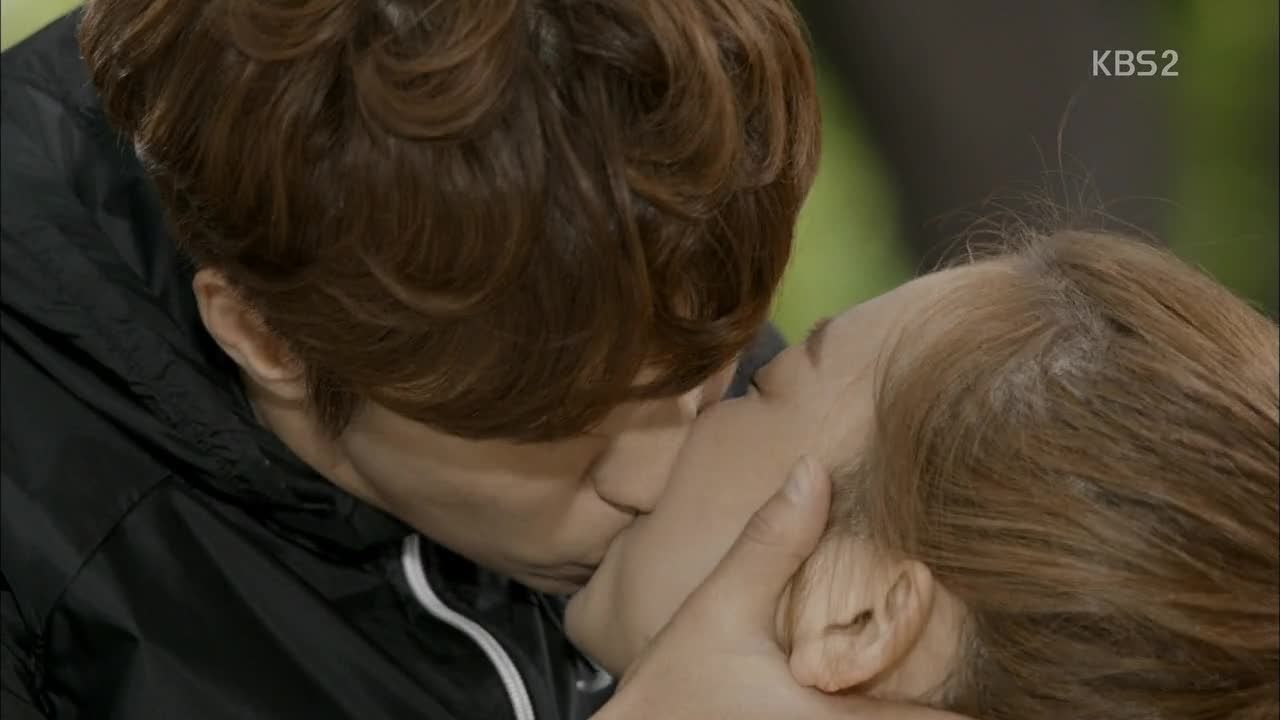 Thoroughly charmed, Sol gives Joon-ho a kiss on the cheek, chirps "Let's date!" and starts to run off, but Joon-ho grabs her. He goes in for a really thorough kiss right there in the park, making Sol giggle, go weak in the knees, and take off running. He follows her, leaping and whooping — and that was pretty much the cutest confession I've ever seen in my life.
Yeo-reum and Tae-ha supervise the delivery of the furniture for the wine bar, and Yeo-reum says that she's done designing the townhouse furniture and that Sol will take over production. They won't have reason to see each other again after today. She thanks Tae-ha for the information about the competition, but says it's too large a scale for what they can do, and she doesn't want to have to ask for his help again.
Sad but resigned, Tae-ha says they'll say their goodbyes here, and they shake hands one last time. Yeo-reum thinks that she finally got to hold the hand she wanted so badly to hold, and Tae-ha thinks that he will probably never hold this hand again. They both say they were happy to see each other again, as memories of the emotional moments they've shared run through their heads.
Yeo-reum thinks that she was able to see the scar she got from her father because of Tae-ha, and to dream again. Tae-ha thinks to himself that he's gone as far as he can in his heart by loving a woman, and he has no regrets because he did everything he could. They wish each other well, and Tae-ha watches as Yeo-reum walks away.
Ha-jin sees Ah-rim off at the bus to the airport, where he makes her promise to use the money he gave her so she can spend her time studying instead of working part-time jobs. She gives him an envelope, asking him to open it after she's gone. She gets on the bus, thinking to herself that some people are born to go it alone, and if that's her life then she has no choice.
After she's gone, Ha-jin opens the envelope to find her copy of their childhood photo and a letter addressed to "Jin-soo oppa." It says that she's leaving without ever getting to call him by his real name, and she believes that she'll get to see the person she misses someday, so she's going with a smile. She asks him not to feel guilty anymore — her only disappointment was that he left her without saying goodbye when he was adopted.
She goes on to say that while she doesn't know why he's sending her away now, without telling her the reason he doesn't want her near him, she hopes that if they ever meet again and have to separate, that they get to say a proper goodbye. Finally realizing that he's basically abandoned her again, and that she knows it, Ha-jin's legs collapse under him and he sits on the curb sobbing with grief.
That night he sits in his car outside Yeo-reum's studio, and narrates that he knew then why Yeo-reum broke off their engagement. He knows why she said those mean things, and why he stupidly held back his own emotions: "Because I don't know how to say goodbye." He understands now that he doesn't know how to properly say goodbye to anyone, so instead he has headaches and can't sleep, and that Yeo-reum knew this about him and said the hard words for him, and waited for him to catch up.
Yeo-reum goes outside to find Ha-jin waiting, and he just wordlessly approaches and hugs her. He finally says the words, "Let's break up." He tells her that the moment he opened that box in her room, he hated her, and that they've both changed. He says with a smile and a sob that she was really bad to him, and that it's time to break up, and he hugs her one last time as they both cry.
Tae-ha takes the rings he bought for himself and Yeo-reum all those years ago, and throws them in a fountain, finally letting go.
Sometime later, an unidentified writer types:
Among the many loves in this world…
Two ended that night,
And that night among the three of them not one said that he/she could sleep.

Will they be able to love again?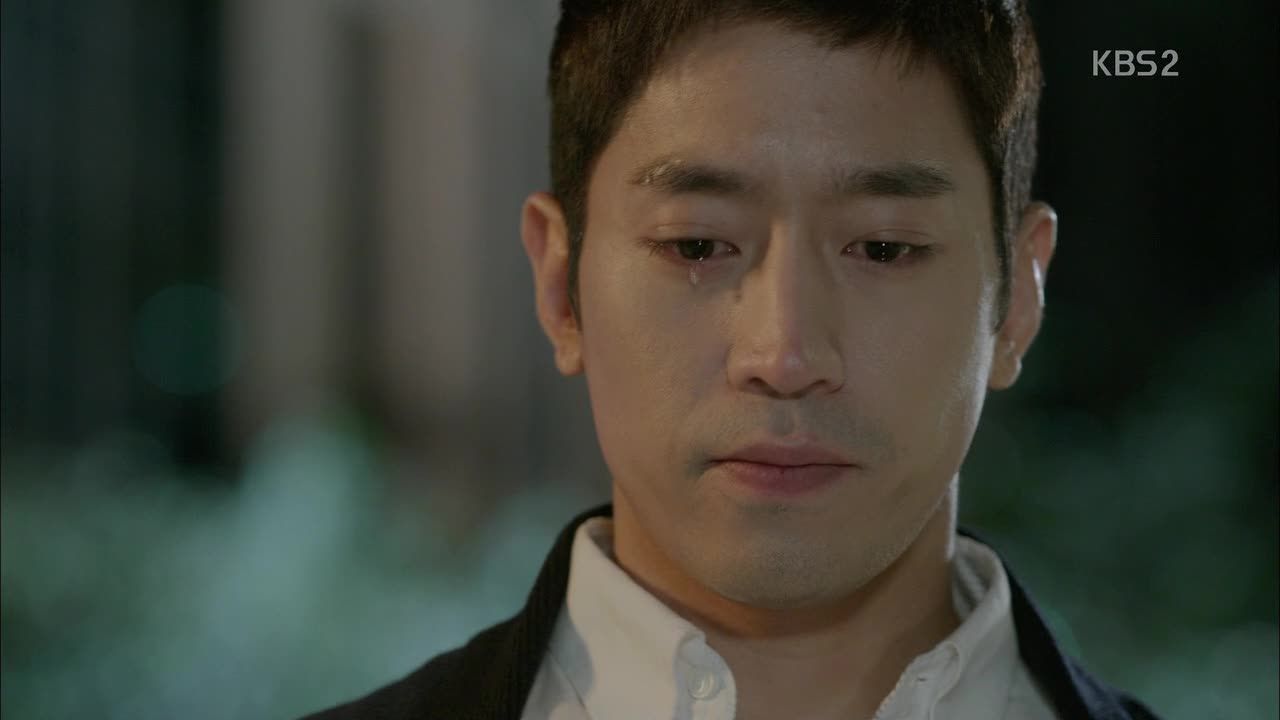 COMMENTS
Wow, this was definitely a difficult episode to watch, because everyone has pretty much had to give up on their hopes and dreams of love and their futures. But I have to give them all kudos for being finally honest, with themselves and each other, in spite of the pain and sadness they had to face. And I have to say how much I'm impressed by the writing on this show, because these characters were so full and rich, and I care about them so much, which is a rare thing for me. I usually find a way to enjoy the dramas I watch on some level, but to get so emotionally invested is unusual for me, and I've loved every minute of this show for taking me to such an emotional place. And for me, it was all about the characters and what they've gone through to learn about themselves, and about what love really is.
Ha-jin's journey, I think, was the hardest for me to watch. I think he always thought of himself as a happy, successful, easygoing person who just happened to have a secret past, but that he thought he'd moved on from it. Meeting Ah-rim and having to face that guilt and fear again, I think, was unexpected to him. I don't think it was ever his conscious intent to hide his identity from her and send her away, but he let that guilt and fear convince him that he was doing it for her benefit. That final letter from her, gently reminding him that from her point of view it looked as if he was ashamed of her and wanted to be rid of her, was a hard blow. I think he really did realize in that moment that all his life, he justified his actions with positive motives that weren't necessarily true. I'm impressed that he didn't try to use that realization to get Yeo-reum back… he finally understood that it was too late, and he'd lost her.
It's interesting how my feelings towards Yeo-reum have changed in the course of the show, because in the beginning I thought she was spoiled and selfish and yeah, quite frankly, a bitch. But I've realized that she's not really, she's just a woman who knows what she wants and isn't afraid to speak it out loud. She doesn't want, or try, to hurt others in the process, but neither does she let that possibility stop her from doing what she thinks is right. And really she's a very caring person under that hard exterior… even Ha-jin admitted that her mean words to him when she broke off their engagement, were a kindness in disguise. She knew he would, or could, never say the words himself even if he knew it was the right thing to do. So she fell on the sword and said them herself, to save him from having to agonize over it. It's clear that she would rather not have had to do it, because she said to him many times, "I don't want to have to be cruel," but when it was needed, she was willing to do the hard thing in order to do the right thing. In the end, I still may not think of her as someone I'd want to be friends with, but I admire her for her conviction and strength of will.
Tae-ha may as well be a different man than the one we first met at the beginning of the show. He was so arrogant and confident, thinking that all he had to do was say the word and he could have Yeo-reum back. As well as he knows her now, I think he just thought he knew her back then, but he never really listened to her until he couldn't have her and was forced to try to understand her. It changed him so much, for the better mostly. Even though he's sadder and more resigned now, he really has learned what it truly means to love someone. Love isn't about possession or just being with that person — it's about caring about them more than yourself, and being willing to help them have what makes them happy even if that means having you out of their life. Tae-ha learned that lesson the hard way, but he learned it well, and he sent Yeo-reum away genuinely wishing her happiness without him. I don't know what the finale holds, but I hope that he gets some reward for loving Yeo-reum enough to let her go.
I'm going to miss these characters a lot when they're gone, and I do hope they all find happiness one way or the other.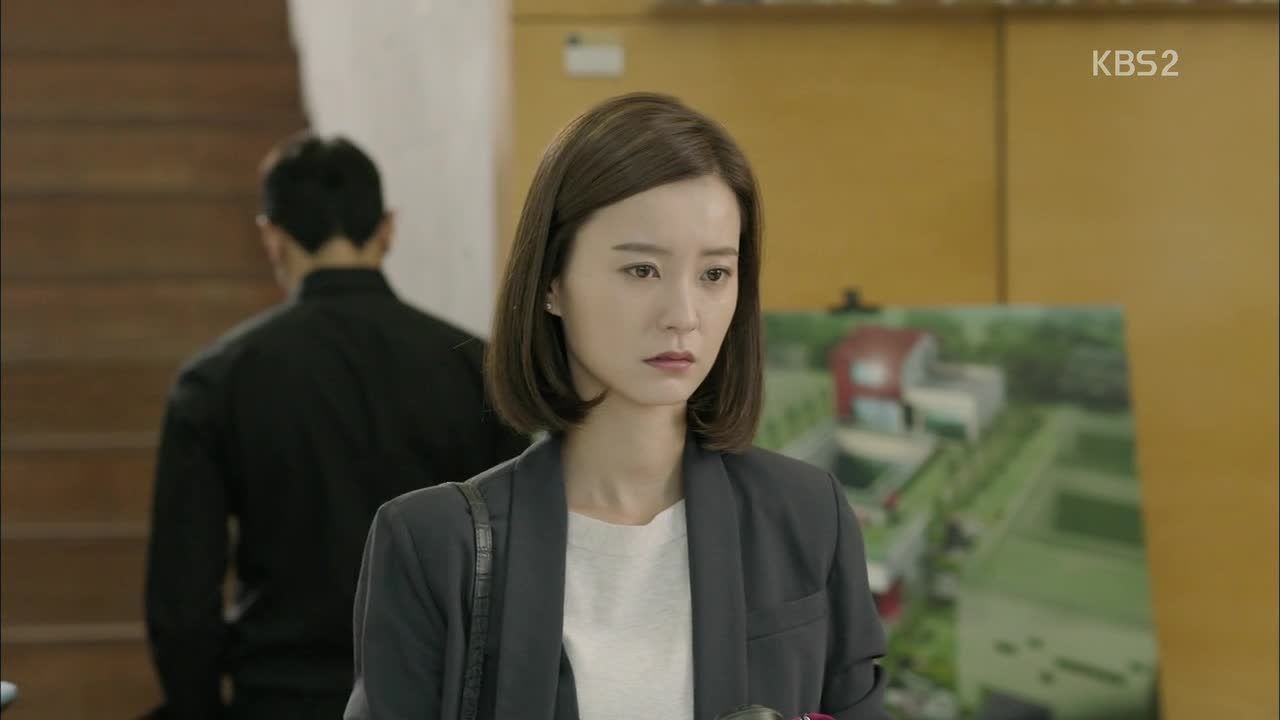 RELATED POSTS
Tags: Discovery of Romance, Eric, featured, Jung Yumi, Sung Joon