Heirs writer jumps broadcasters with new drama Descended From the Sun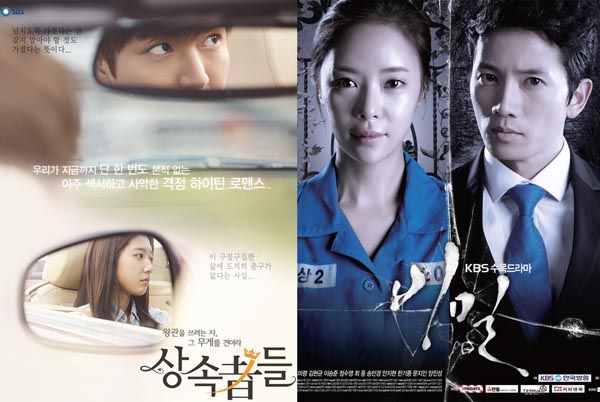 The next project for star writer Kim Eun-sook is titled Descended From the Sun, which we heard about earlier this year when it was first being planned. Now the drama is in talks to bring onboard director Lee Eung-bok, which would give us the writer for Heirs teaming with the PD of Secret.
The drama is about a man and a woman working for Doctors Without Borders, who bond gradually as they save lives in disaster zones and end up falling in love. The production reportedly has offers out to several top actors, and as Kim's projects tends to attract particularly high-profile cast members, expect a lot of buzz on this front.
Interestingly, the drama has been snapped up by KBS and is currently in talks over scheduling. Kim Eun-sook has turned out one hit drama after another over the years, many in collaboration with the same PD, Shin Woo-chul… and every single one of them has been for SBS. (See: Lovers in Paris, Lovers in Prague, On Air, Secret Garden, A Gentleman's Dignity, Heirs.) Apparently SBS had been in talks to take Descended From the Sun as well, but it appears to have lost out. (Note: Some articles are hedging and stating that writer Kim's move to KBS is probable but not certain, while others speak of it as a done deal.)
In any case, there's some curiosity as to why Kim Eun-sook has chosen to work with a new PD partner and broadcaster, and SBS has to be feeling upset right about now. Kim's dramas often not only are popular, they tend to also become pop-culture sensations, netting buzz outside of the drama world. It takes a certain kind of magic to make that happen consistently — even if that magic sometimes has you rolling your eyes or grinding your teeth in frustration.
Descended From the Sun will incorporate a fair number of location shoots and is thus entering pre-production early; it's looking at a May 2015 broadcast for (probably) KBS.
RELATED POSTS
Tags: Descended From the Sun