Jang Nara romances young grandpa Shin Ha-kyun in Mr. Baek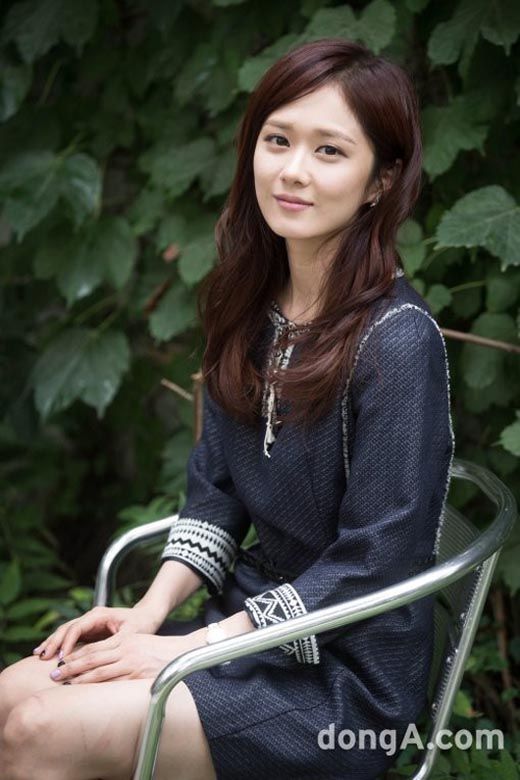 Reverse-aging fantasy romance Mr. Baek has its leading lady, with Jang Nara (Fated To Love You) signing on to join Shin Ha-kyun (All About My Romance), who plays the 70-year-old chaebol hotel chairman who only cares about money, who inexplicably finds himself in his younger body one day.
Now that I think of it, I'm betting the title is meant to be Mr. Back, as in traveling backwards, isn't it? Groan. If you were gonna be that literal, couldn't he at least be Mr. Quantum Leap? (In early stories the character was actually named Baek, but now his name has been changed to Choi Shin-hyung, which is another age-related pun because it means "newest model." Hur hur.)
Jang Nara has made a career out of playing the everygirl Candy type; after wrapping on a character defined by her quintessential ordinariness in Fated, she now portrays the plight of the underemployed Korean wage earner who lives paycheck to paycheck. After her father dies, she works from dawn till night at multiple part-time jobs, but despite her difficult circumstances she keeps a super-positive attitude and values her family's happiness above all else. Yes, this is a character we have seen time and time again (and are probably pretty tired of at this point, no?), but I trust Jang Nara to find a way to make her relatable and sympathetic despite the banality of the setup. I guess that's what the magical body rejuvenation is for?
After working in part-time job hell for a while, the heroine finally manages to score her first full-time job, which is how she meets our hero and falls in love with him. Through him, she realizes the preciousness of youth (…I presume since he's already lost his once, and is coming upon it a second time with new insights). Furthermore, the relationship also makes her take a look inward for the first time and discover what her dream is. I suppose pursuing dreams seem like something of a luxury when you're living hand to mouth, but nothing like a cosmic ticking clock to spur one to learn important life lessons.
Mr. Baek (Back?) comes from the writer of Emergency Couple and the PD of King's Daughter Soo Baek Hyang, and will premiere in November as a Wednesday-Thursday drama on MBC.
Via Joy News
RELATED POSTS
Tags: Jang Nara, Mr. Back, Shin Ha-kyun