Joo-won's ugly duckling transformation in Fashion King
I'm pretty sure this movie is going to be one big crock o' crazy, but I'm planning to watch it for the visual shock alone. Will you get a load of Joo-won? It's a little hard to adjust when I'm already so used to seeing him as a very poised classical music student in Cantabile Tomorrow, but the stills, posters, and teaser for his upcoming webtoon-to-movie adaptation Fashion King just get crazier and crazier, and I just can't look away…
Joo-won stars in the high school comedy as the lowest kid on the social ladder — he's the bread shuttle, aka the flunkie who gets sent to fetch snacks for the bullies on a daily basis. He's hopelessly homely (PFFFFT, okie dokie) and an all-around loser who's practically invisible unless people think to pick on him. Basically, high school is his hell.
But one day his eyes are opened to the world of fashion, and he begs fashion guru Kim Sung-oh (Records of a Night Watchman) to teach him how to be cool. Thus begins his ugly duckling transformation complete with dance calisthenics, and little by little, he starts to notice strange changes: The coolest boy in school, Ahn Jae-hyun (You're All Surrounded), begins to think of him as competition, and the prettiest girl in school, Park Se-young (Feel-Good Day), actually starts to notice him. Meanwhile his shy nerdy counterpart, Sulli (To the Beautiful You), will be harboring a crush on him.
The trailer makes my day, with its super campy high school runway walk-offs and hilariously bizarre fashions. Of course a world in which high school hierarchy is determined by who has the best runway walk is ludicrous, but that's the fun. And the best part is that the cast seems to be relishing the camp with zeal — the stills from the movie's press conference with Joo-won, Ahn Jae-hyun, and Kim Sung-oh voguing down the red carpet had me rolling on the floor. I love them so, so much.
I was a little worried when I didn't know what this movie would be, but now that I see how they're embracing the absurd, I'm excited to see it. It has a sweet underdog story at its core too, and I trust Joo-won to get me in the heart when it counts. But who am I kidding, you had me at the Zoolander Goes to High School premise.
Fashion King hits theaters November 6.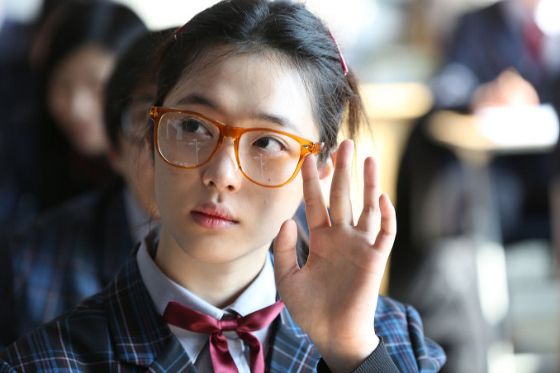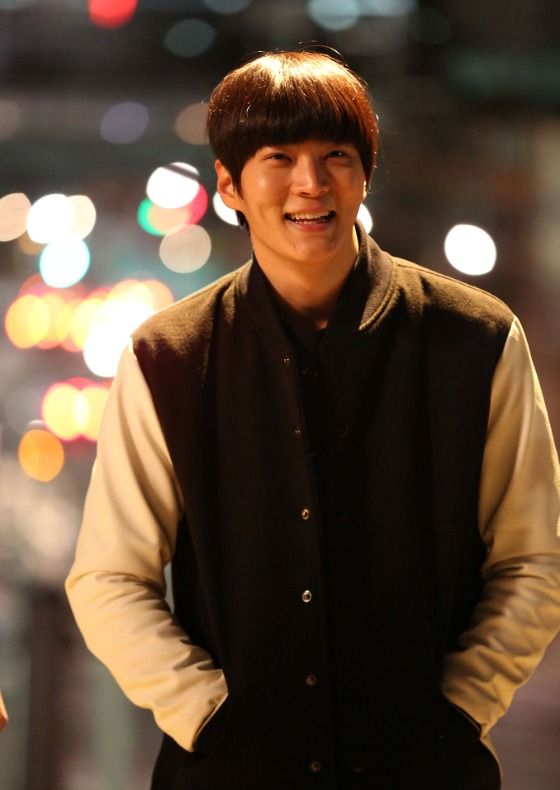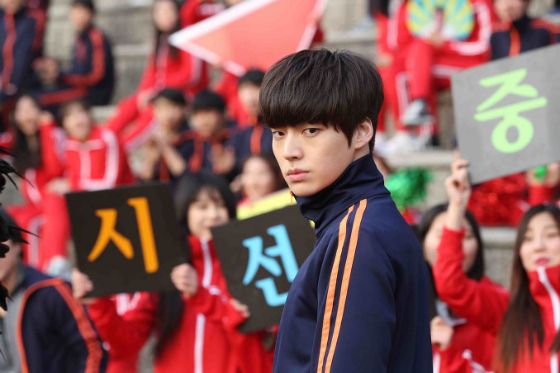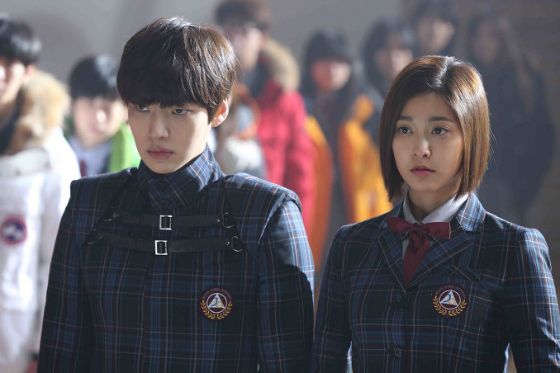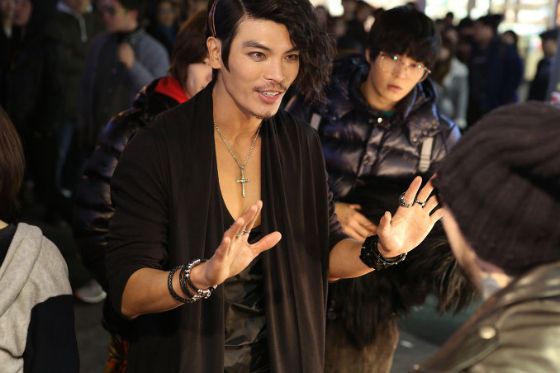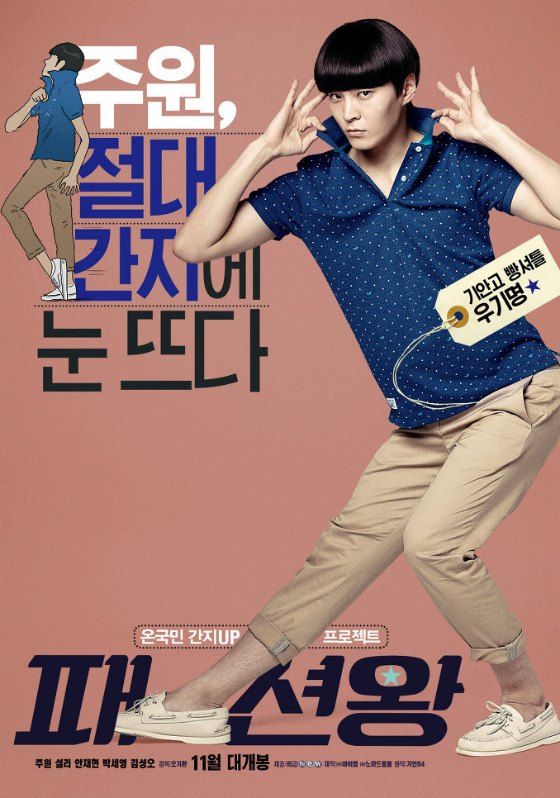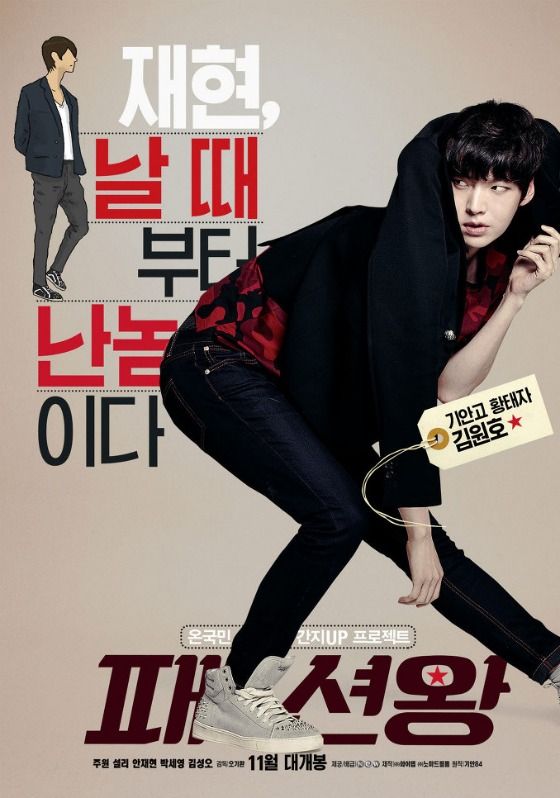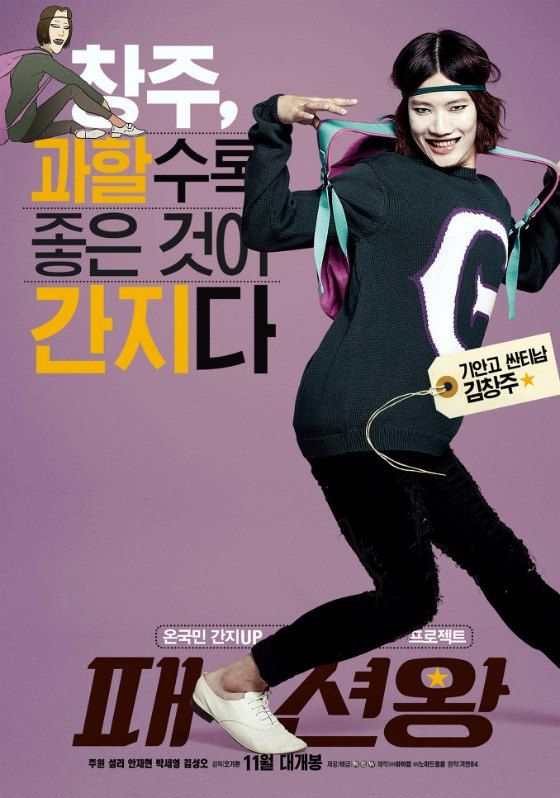 Via TV Daily
RELATED POSTS
Tags: Ahn Jae-hyun, Joo-won, Kim Sung-oh, Park Se-young, Sulli