Kolorful Palette: Miss Mom-to-be [Greatest Marriage]
Greatest Marriage, the new cable series on TV Chosun, is another drama that almost slipped me by, and I can't say I was much convinced to watch it by the melodrama-y posters and the fact that it airs on weekends (I am very mistrustful of weekend dramas!). Apparently the advertising team never actually watched the show because it's pleasantly lighthearted, and feels like a romantic comedy despite some serious themes.
For those who don't know, Greatest Marriage is primarily about Cha Gi-young (Park Shi-yeon), a 35-year old anchorwoman who is fiercely independent, but has a bad case of baby fever. When I say she is fiercely independent, I'm probably not describing her in strong enough terms. This is the type of woman who is furious when her boyfriend shows up at her door without formally arranging a date first, because that oversteps her personal boundaries by too large a margin. Her father was a cheat, so she has an inherent mistrust of men and has no interest in romance, at least not in the traditional sense. She renounces commitment and marriage, but is lonely enough to see the need for companionship, and that's where Park Tae-yeon (Noh Min-woo) comes in.
Tae-yeon is a chaebol kid who was sent to the U.S. by his father to study, but dropped out to go to culinary school instead. He also broke off an engagement that his family arranged, so he and his abusive beast of a father don't get along very well (to put it lightly). Now Tae-yeon works as a food reporter of sorts, but he multitasks as hunter-gatherer, chef, photographer, and blogger. Ultimately I think he's a good guy, but he definitely inherited some issues from his daddy and there are times I can't help but think he deserves to be slapped. He and Tae-yeon first start spending time with each other to create a book, but they essentially end up in a noncommittal romance (with some pretty cute chemistry) and whoops! They make a baby.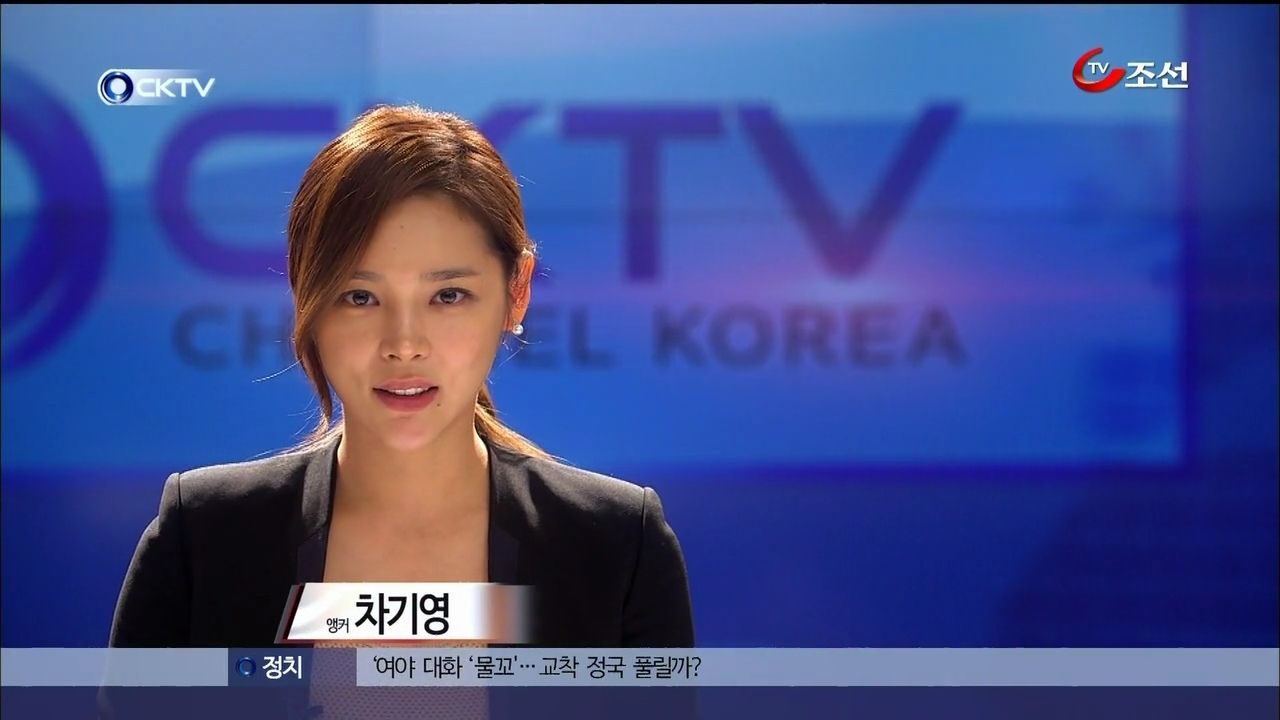 Jo Eun-cha (Bae Soo-bin) is a returning anchorman who used to be Gi-young's superior, but he left to pursue a career in politics, which ended up failing miserably due to a sex scandal. Now he's second fiddle to Gi-young, which is bad news for him since she hates his guts. So far he's come across as a pathetic pig, and I'm not sure how on earth this show is planning on making him likable since so far he's been pretty revolting.
There are a bunch of other interesting characters and side stories that will probably become increasingly relevant, but so far the basic plot is that Gi-young is pregnant, and plans to raise the child alone. I suppose that's a pretty boring description, but the first two episodes had a lot of strong character moments, and I find myself genuinely caring how Gi-young's life turns out (despite not knowing how I want it to turn out). Every character in this show has a lot of room for growth, and that's something I always enjoy watching.
The picture that I drew is of Gi-young looking at her first ultrasound, and she's completely delighted. I thought it was a particularly sweet moment since she's unmarried and has a lot she could be worrying about. She's an anchorwoman so she's very much in the public eye, but instead of fretting over scandal, the opinion of others, and her career, she's just excited and grateful that she's having the baby she always wanted. What a refreshing set of priorities!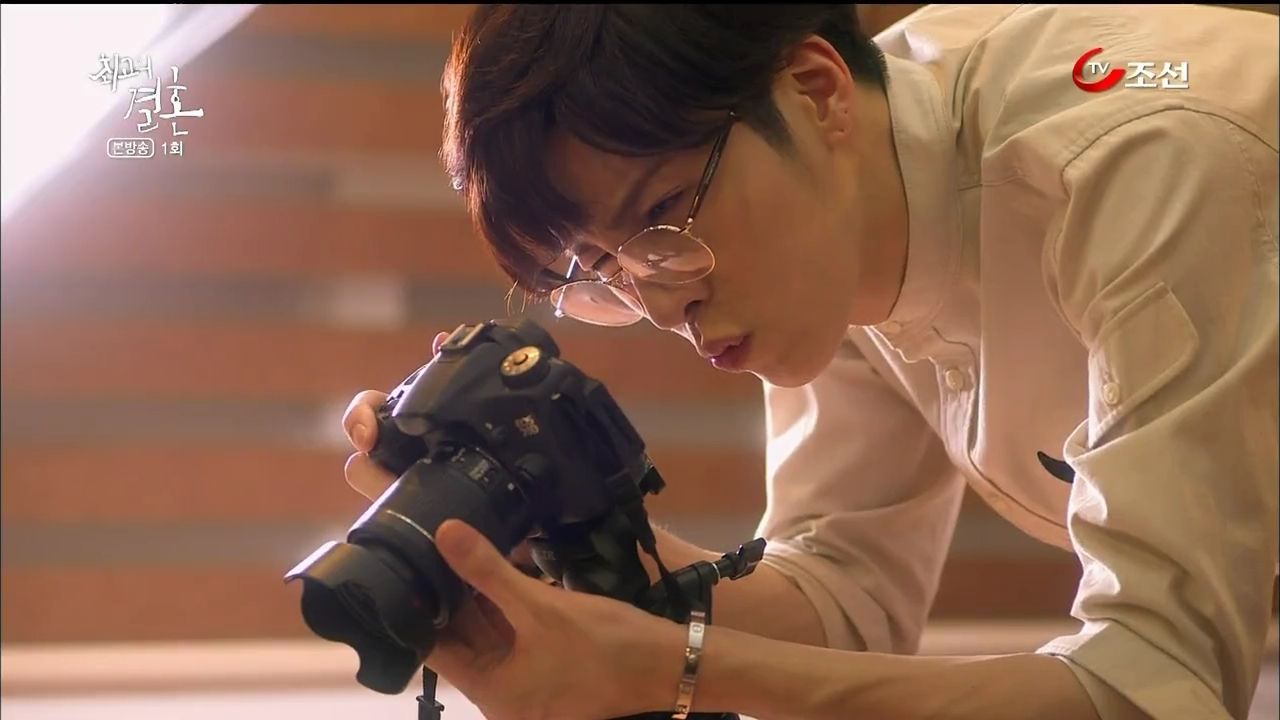 By the end of Episode 2, Tae-yeon has indicated that he doesn't want her to have the kid, but I personally don't think that he means it. I think his issue is that he wants her to have the baby but also be with him, and he's lashing out since she doesn't feel the same. Part of his issue is that Gi-young liked him in the first place because he was a no-strings-attached kind of guy, so now it's difficult for him to confess deeper feelings when that might be exactly what she doesn't want. I'm honestly pretty suspicious that he was genuinely nonchalant about their relationship in the first place since it seems pretty strange that he lives in her building and sought her out to write a book together. Hopefully he's not some creepy stalker!
As for Gi-young, I would congratulate her more on her independence if she seemed to genuinely enjoy it, but it seems like she uses it too much as a defense mechanism that is ultimately making her lonely. Some people want to be alone, but others are alone because they're afraid to be otherwise, and unfortunately I think she falls into the latter category. Overall I do really enjoy her character though. She's feisty, convicted and competent, but she's not all thorns either (as is often the cliche) and she has both bubbly and sympathetic moments that make the whole package pretty endearing.
I'm very curious to see where the next few episodes take us because I honestly have no idea how this drama is meant to play out. Are we going to see her pregnancy, and eventually a birth, or is there going to be a time jump and she'll suddenly have a baby on her hip? She does have a baby in some of the promo posters, but that could be more symbolic than anything. I can see the show working well either way, and I'll definitely be tuning it, at least for a while. The current drama line-up is pretty eclectic, which is refreshing in a way, but if you're looking for more standard rom-commy fare that's an easy watch, Greatest Marriage is worth checking out.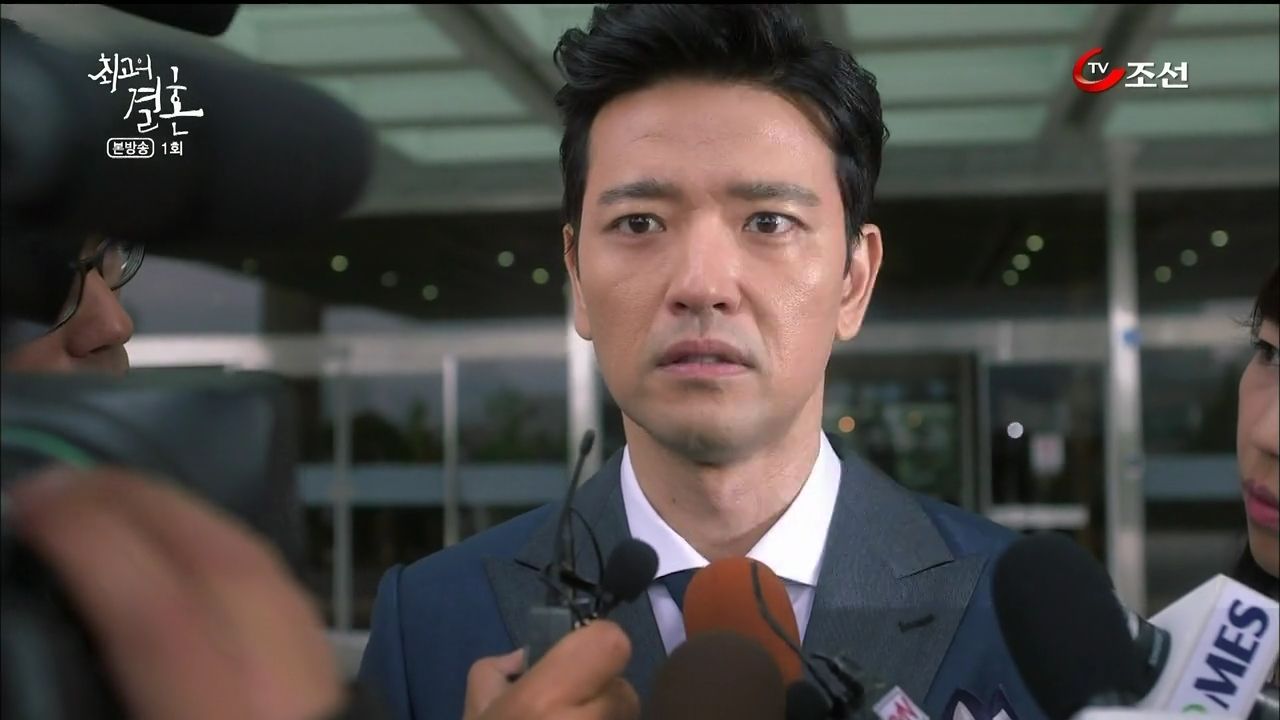 RELATED POSTS