Liar Game: Episode 2
This show is so smartly paced it honestly blows me away, and this episode leaves us wanting for nothing. The unlikeliest of alliances forms between our jaded hero and naive heroine in an hour that intersperses edge-of-your-seat thrills and questionable moral choices with humor, heart, and one of the best villains ever to grace the airwaves. And while I'm fairly sure Da-jung must've saved her country in a past life, I'm just glad we get to reap the rewards. Keep it coming, you beautiful show, you. Keep it coming.
SONG OF THE DAY
Dear Cloud – "Liar" from the OST [ Download ]
Audio clip: Adobe Flash Player (version 9 or above) is required to play this audio clip. Download the latest version here. You also need to have JavaScript enabled in your browser.

EPISODE 2: "500 Million Won Game Part II"
We rewind a bit to the morning of Woo-jin's release as Da-jung and Dal-goo find a small crowd gathered outside the prison—apparently, they're not the only ones who want a word with Woo-jin.
Da-jung is nearly trampled down when the crowd runs after a man they think is Woo-jin, only for the real genius to take his first steps as a free man without the burden of being bum-rushed.
When he passes by Da-jung checking herself for injuries, he extends his hand to help her up in stoic silence. But no sooner does she tilt her face up to him that he recognizes her from Liar Game, and retracts his offered hand before she can take it.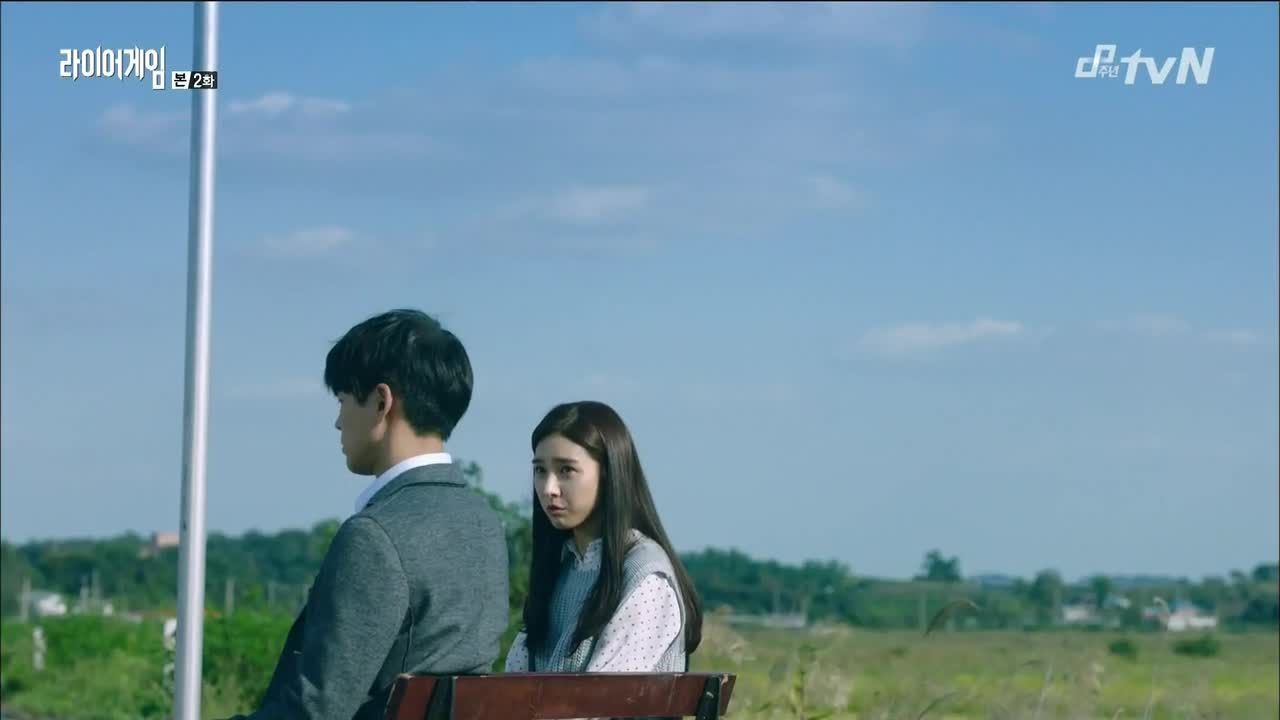 It's only when Dal-goo calls to ask her if she saw anyone else come out of the prison (since the man they chased was a fraud) that she follows Woo-jin to a solitary bus stop.
Since she has no idea what he's supposed to look like, she asks Woo-jin his name and whether he was just released from prison, prompting him to sardonically wonder why she doesn't just ask him what crime he committed
Chastened, Da-jung instead asks if he knows the man she's looking for (everyone calls him Professor Ha), because she has a favor to ask him. "I'm telling you this because you seem like a nice girl. It's better that you don't meet him." Woo-jin replies.
Thinking that he somehow knows Woo-jin, Da-jung asks why he'd say such a thing, only for Woo-jin to reply that meeting him would only cause her unhappiness—that man killed someone who trusted and depended on him.
In fact, he thinks she'd be better off making a deal with the devil than meeting Ha Woo-jin. Da-jung is left perplexed as Woo-jin prepares to board his bus, but he's still got one piece of advice for her: "Oh, and Professor Ha hates people like you the most."
"What kind of person am I?" Da-jung fires back. Woo-jin turns back to her with that same stoic expression as he replies, "Someone who confuses stupidity for niceness."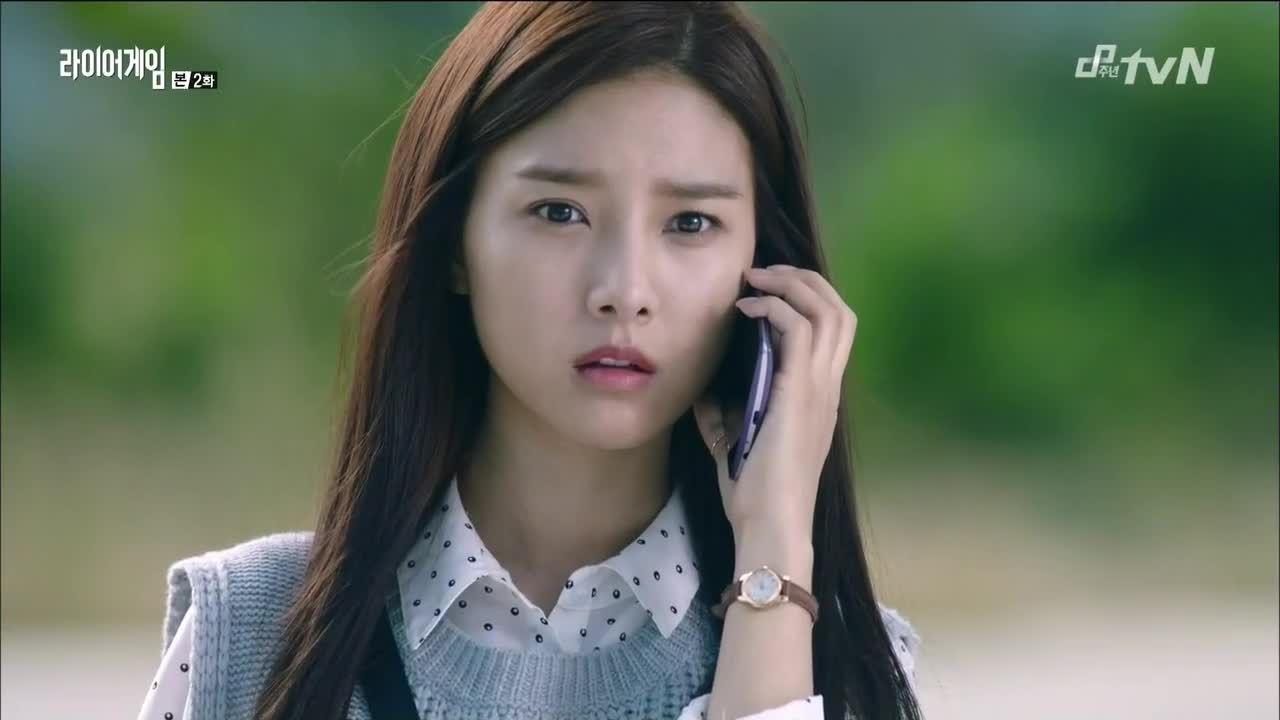 It's only after Woo-jin boards the bus that Dal-goo calls to give her a description of their target, who's handsome in an annoying way and always wears a bracelet made of Buddhist prayer beads.
Da-jung remembers seeing it when Woo-jin extended his hand, and chases after the bus. Surprisingly, the driver stops to let her in, which Woo-jin is not happy about. He even cuts her off before she can ask him her favor by giving her his answer: "No."
He gets off the bus to try and lose her, but Da-jung doggedly follows him until he agrees to hear her out if it means getting rid of her. But then he asks to use the bathroom first—Da-jung, did you learn nothing from your last episode encounter?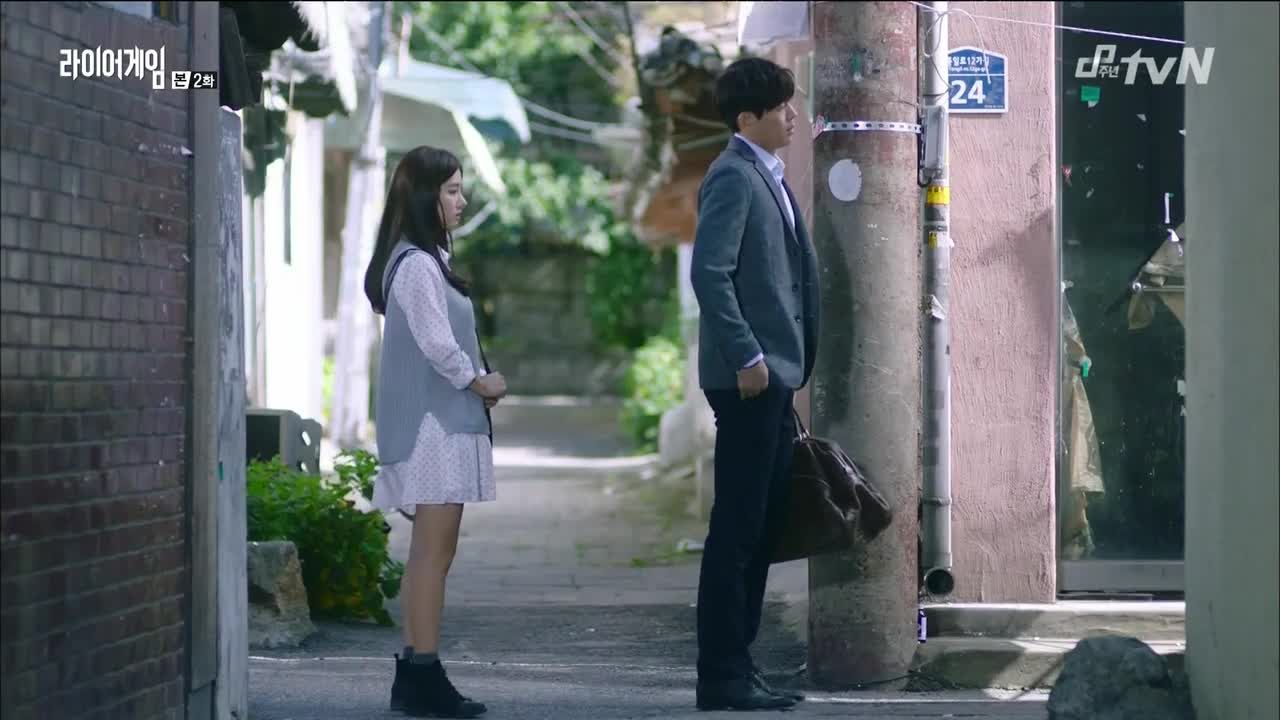 Apparently not. Even though she must know she's been ditched, Da-jung stays rooted to the spot where he left her and waits. And waits. And waits.
Day turns into night, giving Woo-jin enough time to visit a memorial for the person he presumably killed (though we still don't know who). Even after seeing that Da-jung is still waiting, Woo-jin continues on his way.
But since nothing good ever happens in a dark alley, Da-jung finds herself in a sticky situation with two drunkards who try dragging her away. That's when Woo-jin makes his presence known, and threatens to personally deliver the men to the closest police station or fight them right here, right now.
"Who are you?" one of them slurs. Woo-jin puts his arm around Da-jung: "Me? I'm the one she was waiting for."
After the drunkards run off, Woo-jin immediately turns on Da-jung to ask her what the hell she thought she was doing. "You told me to wait!" she says in her defense, which sucks some of the wind out of Woo-jin's sails.
He's confused by the fact that she'd wait just because someone told her to, and that she kept waiting even though she knew she'd been deceived. Is she stupid? "Then were you lying when you asked me to wait?" Da-jung asks, wounded.
That answer's obvious to Woo-jin, as he mutters that this is the reason she always gets taken advantage of. Da-jung's eyes fill with tears: "Is it so wrong for people to trust one another?"
Her question sends Woo-jin into a nightmarish flashback of the moment his mother attempted to jump from a building. He'd barely managed to catch her, but as his grip started slipping, his mother posed the same question as Da-jung: "Is it so wrong for people to trust one another?"
Sobbing, Woo-jin tried to hold onto her, but was left gripping only her bracelet—the same one he now wears—as his mother fell to her death.
In the present, Da-jung asks him if he can help her get the money her teacher stole from her. Woo-jin wonders if she realizes that asking a newly released criminal to commit crimes on a reality show is as insane as he thinks it is.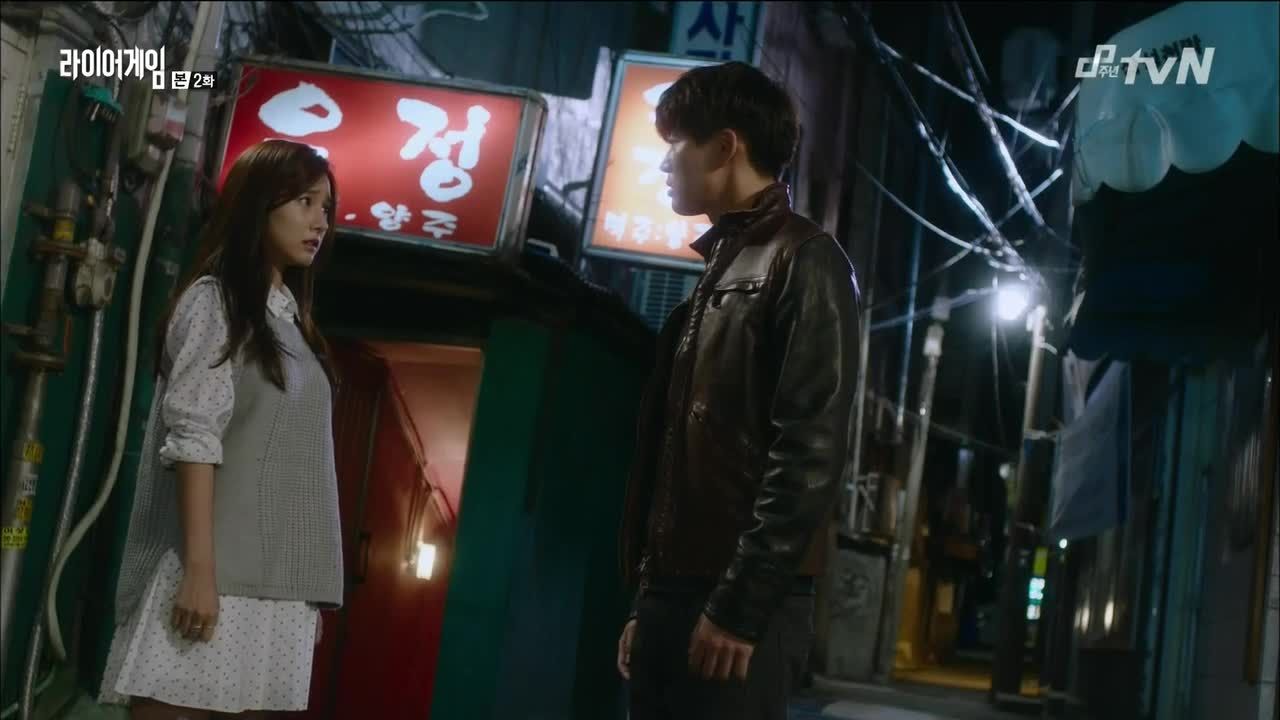 Da-jung is desperate, and takes his hand in an attempt to get him to listen—but he angrily swats her hand away and tells her to get lost. "I don't want to help an idiot like you." She runs away in tears, unaware that she's dropped the contract PD Lee gave her.
Woo-jin takes time to read over the contract that night, and he is not happy about what he sees.
Da-jung is finally able to confront Teacher Hyun the next day, still hoping against hope that this was all some giant misunderstanding. But Teacher Hyun positively gloats in how he pulled one over her so easily, and crushes her perception of humanity just that much more when he laughs that he'll be able to net the grand prize if all the other contestants are as stupid as she is.
Her hopes aren't the only ones to get crushed that day—Dal-goo finds out from his boss that Da-jung's life is practically over. Because she was stupid enough to go on a TV show where big money is the prize, all the creditors after her father will tear her apart for it.
Unsurprisingly, Da-jung finds a group of angry creditors outside her home, all demanding she sign away her prize money to them to make up for all her father's debts.
Da-jung is helpless as the Liar Game cameras watch every second of her own personal hell unfolding… at least until Woo-jin appears to pull her away from the mob.
This time, when a member of the mob asks who he is, Woo-jin declares, "She's mine." He points out the legal reasons why they can't get her to sign over her prize money so easily, using the lie that she's already signed a contract with him.
The contract he waves before they can catch a good enough glimpse is just the one Da-jung dropped, and he expertly manages to sic the creditors on the Liar Game crew after convincing them that the recording can be used as evidence against their unlawful attempt to collect from Da-jung.
But when one of them asks if he can actually see the contract Woo-jin is waving around, Woo-jin grabs Da-jung by the hand and makes a run for it.
Once they're alone, Woo-jin asks her if she actually bothered to read the contract, since she pretty much signed her life away. Da-jung proves to be a horrible liar when she stutters that she totally did read it, but she's not fooling anyone.
However, she doesn't need him to tell her what she's gotten herself into—she at least had some idea what she was doing. "You're the one who doesn't know anything. Do you know what that money means to me?" she asks, tears in her eyes.
"With that money, my dad and I could sit at the same table and share a meal about one or two times a week together. I need that money so I can at least light a small candle on my birthday. It's just a normal life, but I can't throw it away," Da-jung cries.
He takes her arm before she can storm off. "I'll help you." She blinks at him. "I said I'll help you." But he does have two conditions: If he helps her now, this show better be it. Oh, and she has to give him half the prize money.
It's funny when he interprets her scrunched expression as dismay, especially since it's anything but—she's fine with splitting the earnings. But she has her own condition, and holds out her hand for a pinky swear: "Promise me that you won't ever betray me."
Woo-jin scoffs at the gesture, but Da-jung is dead serious and wants him to pinky swear. So he does, albeit reluctantly. Now they're a team, and Woo-jin instantly drops to banmal with her. YAY.
At the next broadcast meeting, which Do-young attends via a video feed, PD Lee is given a folder on Woo-jin that her team has compiled. They already know Da-jung has enlisted his aid, but are worried about what their station director will say if he finds out Woo-jin is an ex-con who was initially charged with murder (though that charge was dismissed).
Since he still served time for a slew of finance-related crimes, PD Lee finds it surprising that Woo-jin was also a professor of psychology at Seoul University at his young age. But the team is weighing whether airing portions with Woo-jin will lead to controversy for the show.
Do-young chimes in that he finds this whole situation very interesting, but leaves the choice in PD Lee's hands. But when she calls him out for only treating her like a PD in times like these, Do-young just cuts the feed.
Da-jung accompanies Woo-jin to the station for a recorded interview with Do-young. Hah, and he just shoots her this look when she waves at him off-camera like a kid mad at his mom for cheering at his school play.
As for the interview itself, Do-young finds that he's met his match when his attempts to get under Woo-jin's skin fail in the face of the master swindler's devil-may-care attitude.
It's enough to unsettle Do-young into asking what Woo-jin really wants, even though Woo-jin's made it clear that he's just there for the money. "Why, would you help me if I told you?" Woo-jin tosses back. "Like you helped Teacher Hyun?"
Do-young's poker face as he asks why Woo-jin thinks they did something like that is admirable, even though Woo-jin claims that the proof is in the show pitting Da-jung directly against Teacher Hyun.
Woo-jin even takes it a step further by accusing Do-young of deliberately setting that situation up in order for this exact scenario scenario to play out—funny, because that's the same thing PD Lee was wondering.
"You're an interesting man, Ha Woo-jin," Do-young says. Woo-jin tells him to speak for himself (burn) before noting that Do-young wears his facade so well, it could almost pass for his skin. Oooohhh. This is going to be epic.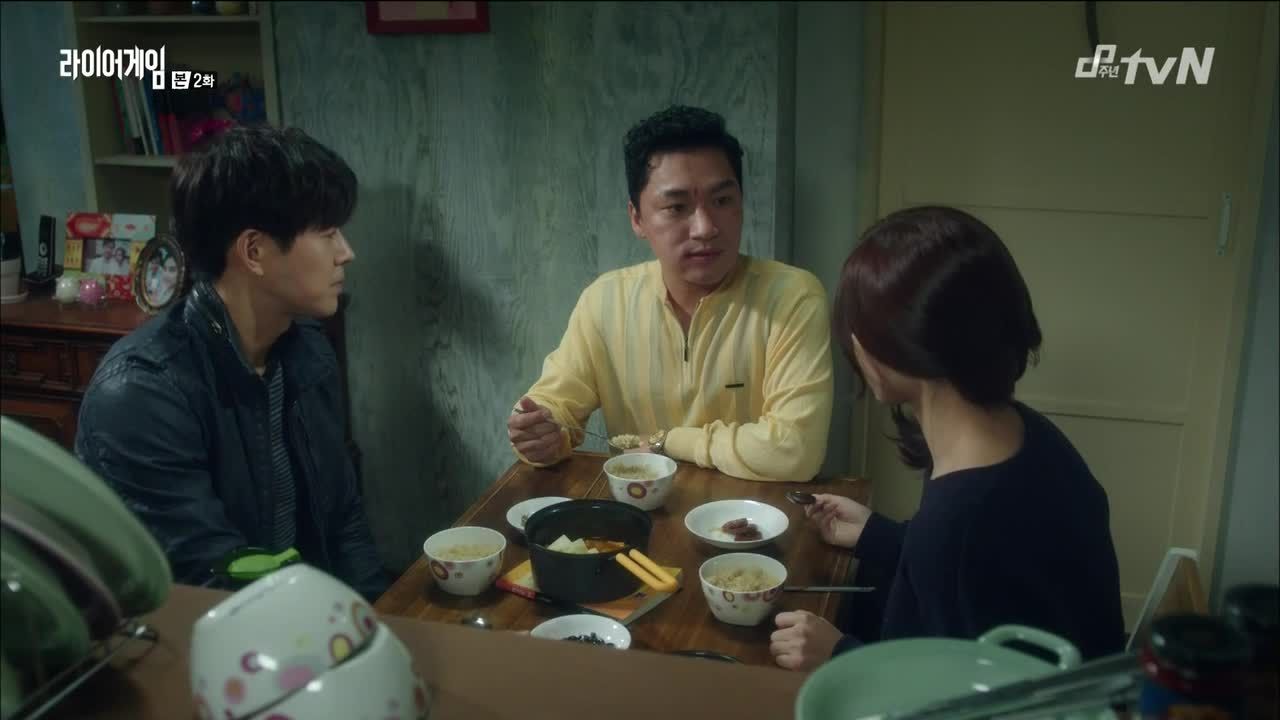 Woo-jin isn't keen on answering any of Da-jung's questions about his past later that night, but Dal-goo's arrival puts the kibosh on his attempt to leave. After watching the way the two of them interact, Woo-jin says they don't really act like a debt collector and debtor. Is someone jealous?
It's another ramyun dinner for them, which Dal-goo is as happy as ever to chow down on (only after deferring to Woo-jin to take the first honorary bite). That's when Woo-jin tells Dal-goo that they'll be needing his help going forward, since being on air will limit them in certain ways.
Dal-goo's bashful/excited/happy look at being told he can join the two of them is too cute for words. Maybe Woo-jin thinks so too, since he looks content for the first time ever as he glances from Dal-goo to Da-jung.
PD Lee gets taken to task by DIRECTOR JANG (the surly man we've seen skulking around all the broadcast meetings) over the outcry Liar Game has caused with the public. They're getting accusations that the show is scripted as is, and now PD Lee wants to bering in an ex-con?
Director Jang seems to care less that their ratings have been skyrocketing, since their image is being flushed down the toilet. Even when Do-young chimes in to say that high numbers are the only thing that can save the network now and that Woo-jin is sure to surpass Da-jung in audience popularity.
Buuut, if Director Jang wants to make enemies with a criminal mastermind who took down a megacorporation by manipulating the stock market, then he has Do-young's blessing. Ah ha. Now Director Jang is listening. I bet he doesn't even realize he's being threatened.
With three days until the first round ends, Woo-jin tells Da-jung what they'll need to do to get her money back from Teacher Hyun: First, she has to publicly declare war on him.
Second, they have to stakeout his house, because he'll have to get the money from the bank before the round ends. And that's when they'll take it.
In the meantime, Dal-goo gives Woo-jin a dossier on Do-young per his request, revealing some interesting details about Do-young's possible financial motivations for the show.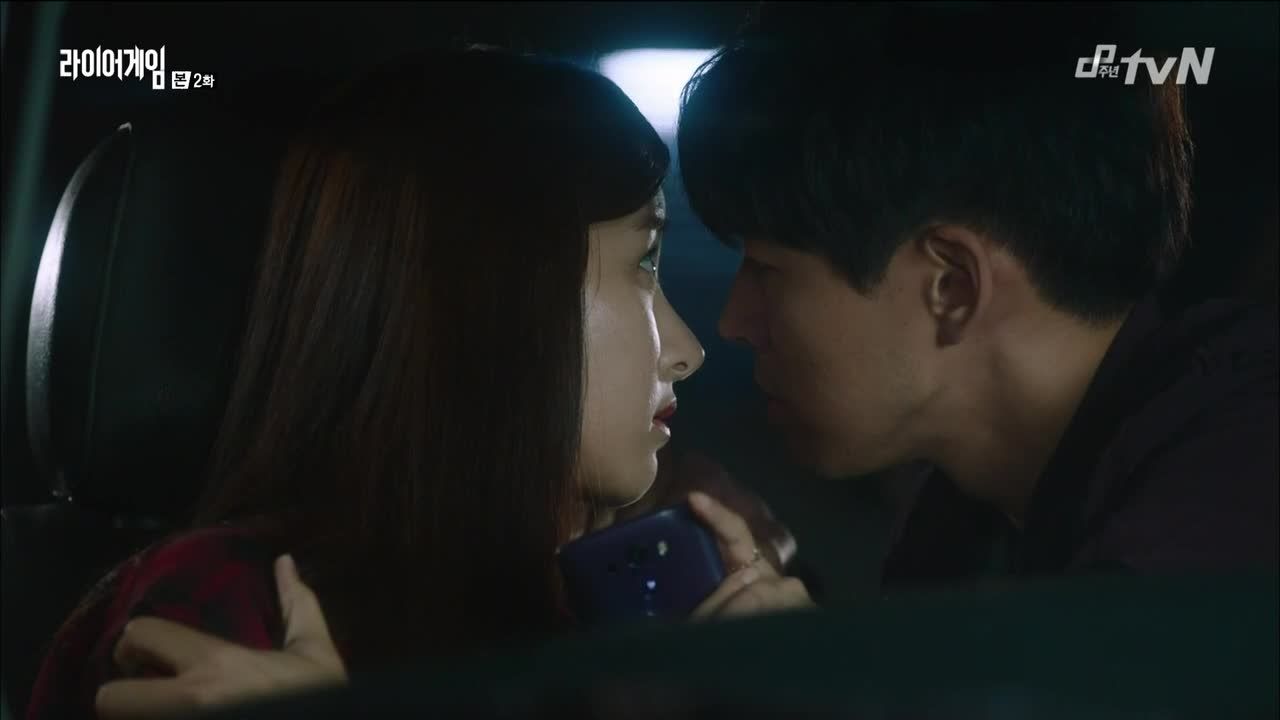 Da-jung freaks out when Woo-jin returns to the stakeout car to find her attempting to anonymously defend herself against hateful comments online, and refuses to let him see her phone even when he grabs at it. So cute.
But when Teacher Hyun calls the police on them, Woo-jin throws them off by pulling Da-jung into a near-kiss to give the illusion that they were just parked to make out.
The good news is that it works, but poor Da-jung has to literally be snapped out of her daze by Woo-jin to come back to earth. Hah.
Now down to two days before the round ends with no sign of Teacher Hyun, Woo-jin knows that the money isn't in the bank—it's in his house. In order to make an excuse for breaking and entering, Woo-jin fills Teacher Hyun's house with manufactured smoke so he can play the part of a concerned citizen. Smart.
Woo-jin uses his specialty knack to get Teacher Hyun to tell him everything he wants to know, and is even able to find out where he's hidden the money by having Da-jung walk in with what looks like his briefcase of money…
…Which is only an empty husk, but it does its job: Teacher Hyun looks nervously toward his actual hiding place when he thinks they've robbed him. Hah. But he's scared out of his wits by Woo-jin's sense of assuredness, as he puts an arm around Da-jung's shoulders and declares that his one million dollars is as good as theirs.
With one day left before the round ends, Da-jung and Woo-jin chow down on fast food in the stakeout car like a couple of seasoned detectives. He even fixes the watch her father bought her before he ran away, which, aww.
Da-jung is in for a surprise when Woo-jin admits he was only bluffing about having a surefire way to get the money, even though he's confident a way will reveal itself. He's not as happy when Da-jung doubts him, and asks her where that doubt was when she actually needed it before storming off.
He doesn't return to the car, and with only a few minutes to spare before the round ends, Da-jung grows desperate. She cries at Teacher Hyun's front gate, apologizing for what she did and begging him to forgive her.
Inside, Teacher Hyun counts down the seconds until the end… just as two men from the production team arrive to retrieve his winnings. Da-jung begs Teacher Hyun to help her, but he carelessly shoves her away and tsks that she must've lost her male protector.
As the retrieval team counts the money inside, Teacher Hyun sticks his head out the window to finish crushing Da-jung's soul. What neither of them know is that PD Lee has yet to send in the REAL retrieval team…
The truth is slow to dawn on Teacher Hyun, even as the fake retrieval team members deliver the stolen $1 million to Da-jung. Like magic, Woo-jin appears: "You lost, Teacher Hyun."
After Dal-goo reveals himself to have been one of the fake team members with a sly smile, Teacher Hyun flies into a rage as he blames the real retrieval team for being late.
But they claim they were right on time, even though Teacher Hyun was told by phone that they'd be there an hour earlier—and for that, he also has Woo-jin to thank. During the fake fire, Woo-jin swapped the phone given to Hyun by the Liar Game team with an identical one in order to give himself time to steal the money.
Teacher Hyun sinks to his knees as the production team officially announces Da-jung's victory. She thanks Woo-jin for what he did as he adjusts her watch again… since he'd set it back an hour while pretending to fix it earlier, because making her believe that it was all over was the only way to make sure Teacher Hyun would let his guard down. (So. Much. Win.)
He holds her shoulders and looks into her eyes to prove that she couldn't have done the job with her poor acting skills. Da-jung has to catch her bearings again before she offers him his half, and they say goodbyes there—the agreement was that she'd walk away from the show after they won the round.
In yet another reveal, Woo-jin refuses to share his winnings with Dal-goo because he plans to give the money back to Da-jung. Since he read the contract, he knows that when she leaves the show to keep her promise with him, she'll have to forfeit her earnings.
So when that happens, he'll give her his share. I think even Dal-goo might be developing a crush on this big ol' teddy bear.
Debt collectors converge on Teacher Hyun like a pack of dogs, and whatever PD Lee had left of her soul dies as she orders the crew to film every minute of it.
Meanwhile, Do-young takes Woo-jin for a ride in his pimped out starmobile so they can watch the feed live. Woo-jin already knows that the debt collectors were Do-young's doing, but Do-young is showing this to him for a reason.
And that reason is to persuade Woo-jin to join the show as an actual contestant. When Woo-jin says no, Do-young instructs him to watch what happens next. Uh oh.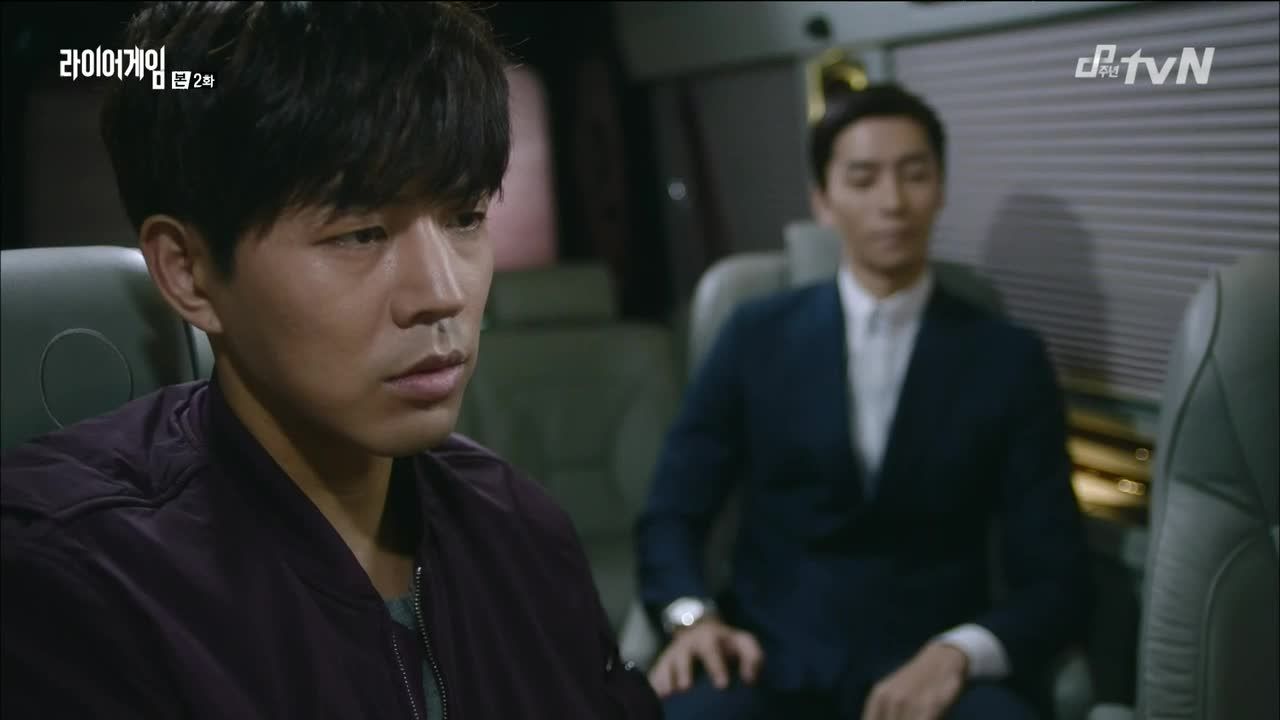 So he does, just as Da-jung can no longer stand idly by while Teacher Hyun is forced to sign his organs away. The collectors tell her that he owes $250,000, which is exactly the amount in her briefcase…
Woo-jin lets out a long breath when Da-jung caves and agrees to pay Teacher Hyun's debt. Do-young planned it this way, didn't he?
Through his shit eating grin, Do-young claims that he did no such thing—he's just the show's host. But when Woo-jin hands over his share to pay for her penalty fee, Do-young asks if he's doing it because of his mother, whose inability to look away from the suffering of others, like Da-jung, mired her in debt.
His trip into Woo-jin's psyche doesn't end there, since he knows Woo-jin's infamous corporate takedown was an act to avenge his mother. But what if he told Woo-jin that the company he took down was just a front? That the CEO mysteriously died? Wouldn't he want to know who was behind that?
"Join the game," Do-young tells him. "If you win, you'll find out the truth behind your mother's death. You of all people will be able to find out whether I'm telling you a lie… or the truth."
Do-young straightens his suit like a champion after Woo-jin lets go of the lapels he'd been gripping, and switches into his emcee voice: "Will you choose to rescue Nam Da-jung and avenge your mother? The choice is yours, Ha Woo-jin."

COMMENTS
Even if this show got nothing else right, literally nothing else, Do-young's role alone would be enough to draw me in. It's been so long since I've seen a legitimately good villain that I'd just stopped expecting them, and looked like Da-jung working her part-time job when watching an onslaught of supposedly genius heroes matched with the most basic, unimaginative villains.
The saying that a hero is only as good as his villain could not be more applicable, yet it's so frequently overlooked in dramaland that I'm about bursting with excitement when it comes to this pair. Do-young's cunning is enough to have anyone quaking in their boots, but what made that final scene just the cherry on top of this show's awesome sundae is the fact that he looked Woo-jin in the eyes and challenged him to use his superhuman powers to know whether he was telling the truth.
So either Do-young's telling the truth, or he's the one person who can actually fool Woo-jin's internal lie detector—both options are equally frightening for different reasons. Woo-jin's proven that he's smart enough to mastermind a corporate takedown and a last minute heist, but how amazing would it be if Do-young is really one step ahead of him? The possibilities are endless, and I've never been more excited to see a battle of wills (and brains) play out.
Now that Do-young painted a picture of who Woo-jin's mother was and why Freud would have a field day with the way Woo-jin softened toward Da-jung, it puts their teaming up into perspective without necessarily giving all of Woo-jin's cards away. I went along happily with every reveal this hour, but the one that probably got me the most was that Woo-jin planned to give her his share the entire time. Because… what?
At least in the beginning, Woo-jin signing on made sense if he was going to get something out of it. But by going into the partnership knowing that he'd gain nothing tangible, it means Woo-jin did everything he did for Da-jung out of sheer kindness. His one condition only existed because he wanted to make sure he could help Da-jung leave the show and save herself. Who… who does that for a practical stranger? Who is this man, and where do I apply to get one?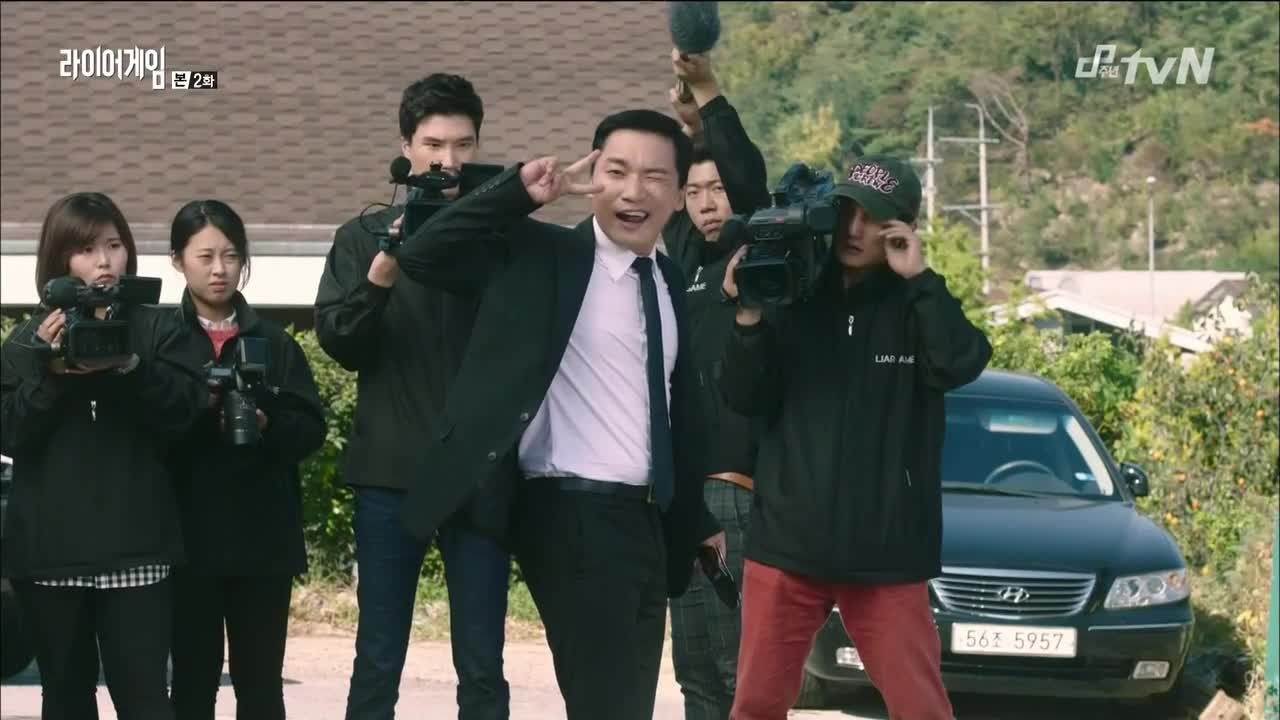 RELATED POSTS
Tags: featured, Kim So-eun, Lee Sang-yoon, Liar Game, Shin Sung-rok