Liar Game: Episode 3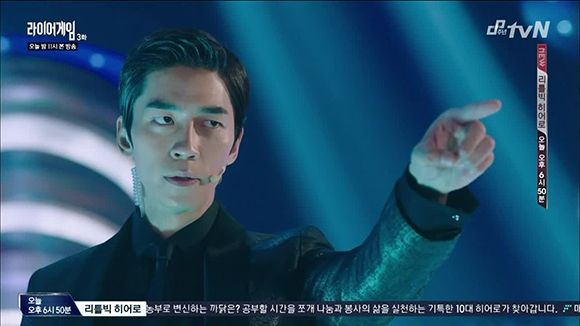 Time for the next round, which packs a wallop even if it seems more tame than what our heroic duo endured last week, at least on paper. But if this episode is any indicator, then each week will likely focus on a different round of the game, which means there's endless opportunities for fun and excitement in store. If I wish hard enough, will this be the drama that gets six seasons and a movie?
SONG OF THE DAY
Kyun Woo – "가면 (Mask)" from the OST [ Download ]
Audio clip: Adobe Flash Player (version 9 or above) is required to play this audio clip. Download the latest version here. You also need to have JavaScript enabled in your browser.

EPISODE 3: "Minority Game I"
Da-jung is asked to explain her reasoning behind giving Teacher Hyun her share of the prize money during an on-camera interview, but is reluctant to answer when asked if she expects Teacher Hyun to ever give the money back. I'm sure she knows better now.
PD Lee displays actual human concern (I know!) for Da-jung, because she knows that if the girl were to get eliminated in the next round, she'd be in deep debt to the broadcast company since she just gave her prize money away.
Still, she tells Da-jung to stay strong, especially since she won't have Woo-jin to help her going forward. And she promises to help Da-jung get in touch with her father if nothing else, which is oddly sweet of her.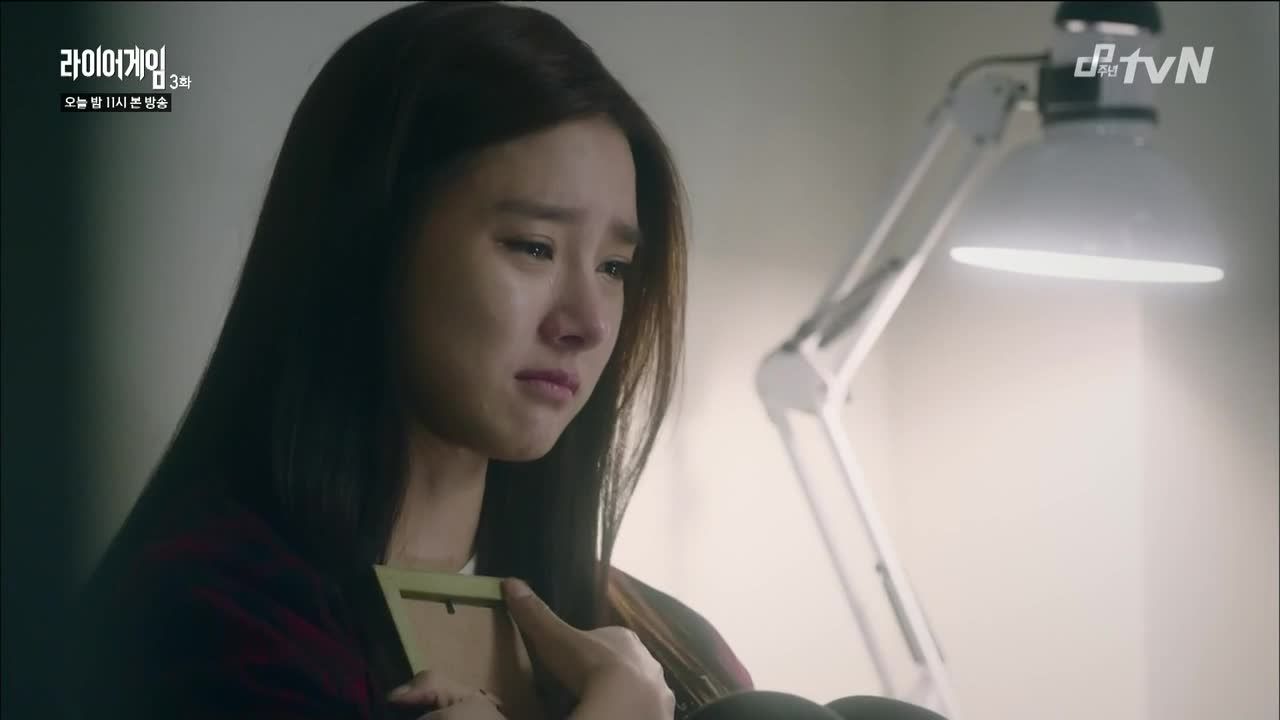 At home, Da-jung stares at the picture of her and her father as she asks, "Dad, I did well, right? Right? Tell me I did well. Please?" Aw.
We see the broadcast of Liar Game the way the general public has been watching it (a show within a show), and if you've ever seen any k-variety, reality, then it'll look quite familiar.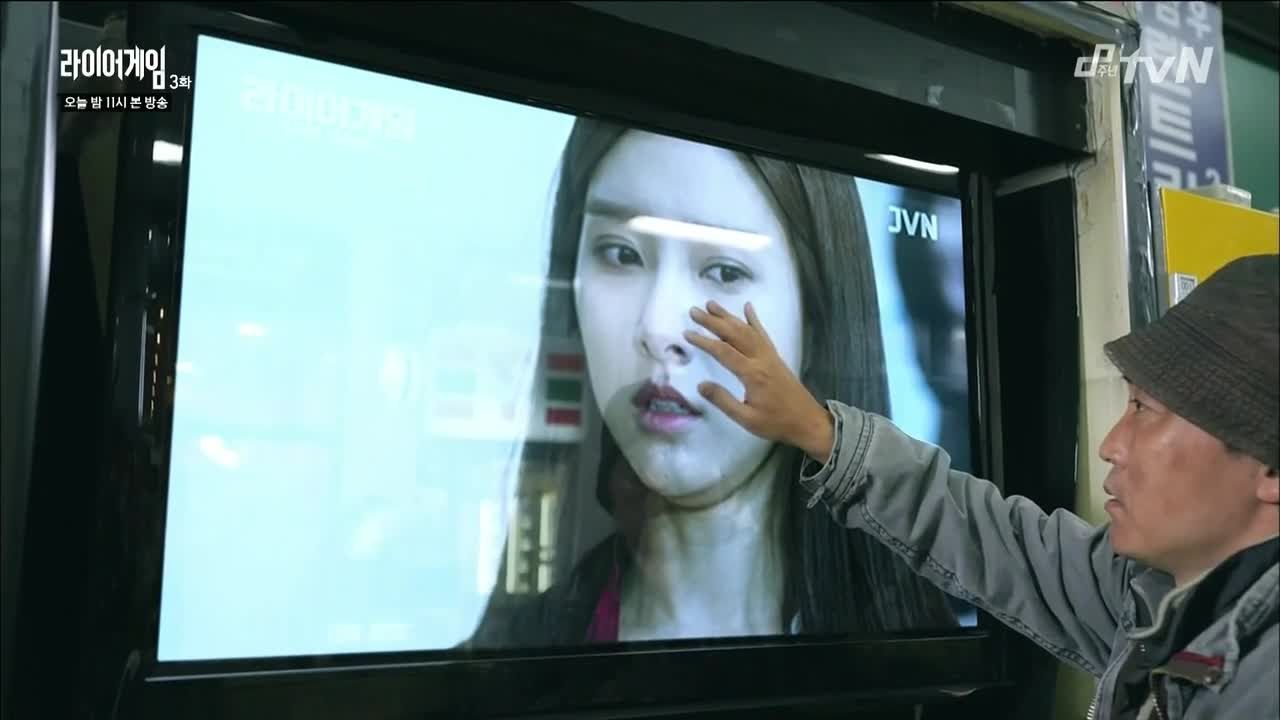 And just like Do-young predicted, Woo-jin is taking the nation by storm. Do-young tells the people that before Woo-jin was put in prison, he was the youngest professor of applied psychology at Seoul University, and everyone eats his and Da-jung's mentor/student relationship up.
Because the show is now a wild success and is on everyone's screens, Da-jung's father ends up seeing his daughter on TV wherever he is.
After nursing a drunken Dal-goo who's heartbroken that she gave her winnings away, Da-jung has to face the same sort of attitude when Woo-jin shows up. He accuses her of breaking her promise that she'd stop filming after this first game, but Da-jung is firm when she says she didn't mean to betray him.
Woo-jin thinks she was a fool for giving her money to Teacher Hyun, and tells her as much. But she stands by her decision, because she knew what would've happened otherwise—Teacher Hyun wouldn't have been able to see his family again.
"That pain seemed like my own," she tells him. "I didn't want any more pain. That's why I did it. I thought… you could read people's hearts when you see them. Don't you know how much pain and torment he would have been in? Even someone like me would know that."
Woo-jin takes offense at this accusation, and flat-out tells her that she's much more stupid than he thought she was. Ouch.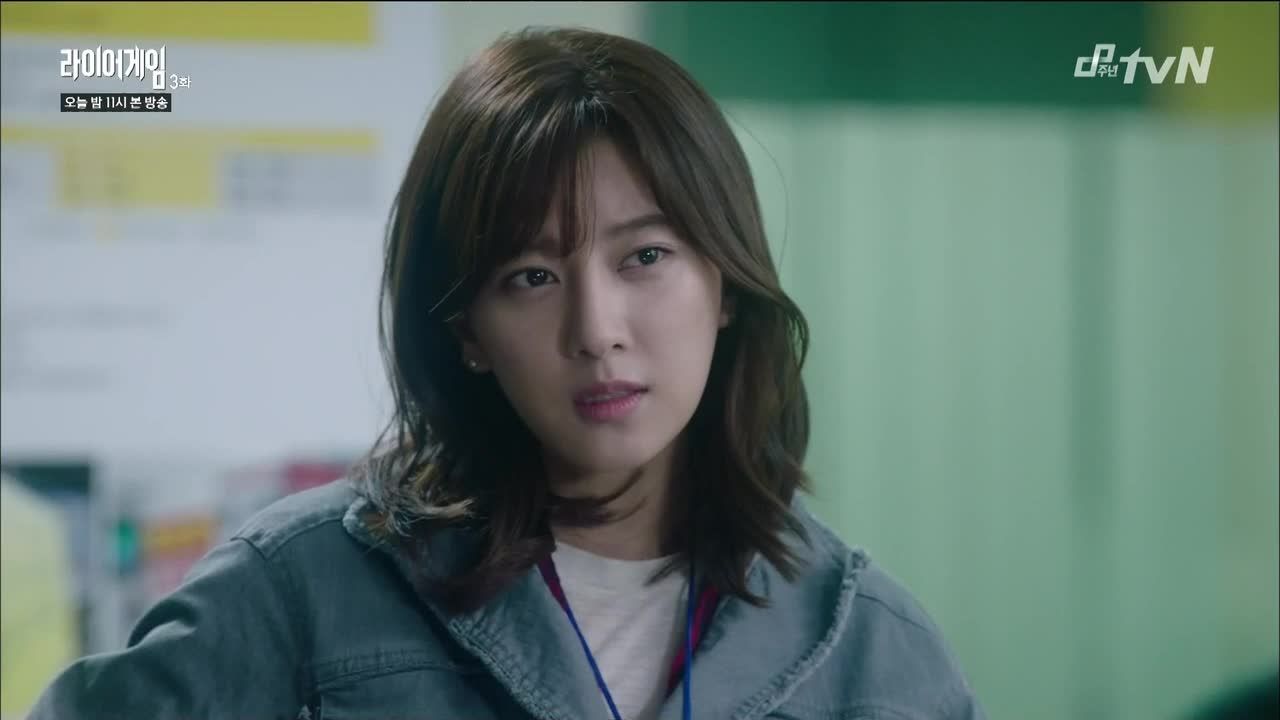 The only journalist who questioned Do-young and the whole Liar Game concept, Reporter GU JA-YOUNG is now the only one throwing shade at the sudden appearance of the creditors at Teacher Hyun's house—it's all so convenient, isn't it? Like it was staged by the producers?
Even her boss is drinking the Liar Game kool-aid, so for now, Reporter Gu doesn't have any support when it comes to her conspiracy theories. Instead, her boss wants her to interview Woo-jin, since they both graduated from the same school.
She and Woo-jin know each other a little better than that, and at least are on friendly terms when they meet. She's ashamed that she works for a gossip rag now instead of a major newspaper, but produces files he asked her for nonetheless—on the promise that he'll provide her with any new dirt from within Liar Game.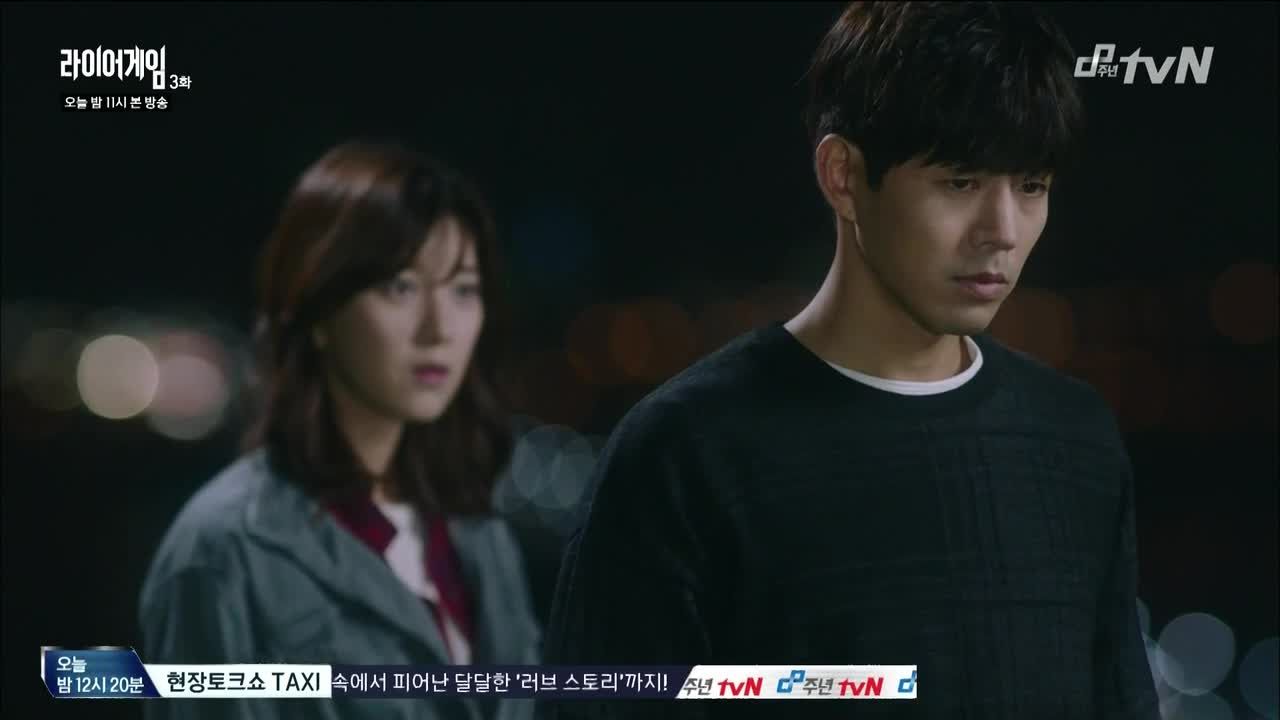 For exposition's sake, Reporter Gu tells Woo-jin what she already knows about him: that his mother ran a non-profit organization and passed away after she was scammed, that he used his genius to take down the finance company responsible, that the CEO of that company was murdered shortly after, that he was found innocent of it and got out of jail a year later. And now, he's in Liar Game.
But what she wonders about his involvement is actually an interesting tidbit to think about—is there some sort of connection between the show and what happened to his mother? Is that why Woo-jin is participating?
Woo-jin points out that the rooftop they're currently meeting on is the one his mother jumped from, and that this will be his starting point. "How did I get here? Where do I go? Who am I dealing with? I'm thinking of finding that out." Existential Woo-jin for the win.
Though there's no dearth of backlash against the show (particularly from contestants who've been recently ousted), Do-young shows absolutely no concern at all when PD Lee frets that more and more contestants might begin to forfeit.
Even if they do, Do-young argues that it'll only equal press for them—and any press is good press. But Director Jang seems to think differently, even if he's willing to handle the bad press they'll get from Woo-jin's appearance.
What he's not happy about is the creditors showing up in the broadcast, he recognizes in an almost comedically monotone voice, "Yes, ratings. We're number one." But he wonders where the line is. Will Do-young allow them to film a greed-fueled murder next?
The network's board of directors are calling to axe the show or change producers, which is where Do-young draws the line. He won't allow either of those things to happen, and points to the fact that jvN's stocks have risen over 60%. What does Director Jang think will happen if the show is cancelled?
Even if Director Jang agrees, he still cites that Da-jung, the nation's sweetheart, will be eliminated in the second round without Woo-jin. "What if he comes back?" Do-young offers. Director Jang is stunned when Do-young lays his cards out on the table: What will it take to avoid disciplinary action against their show?
It's clear that Do-young's favorite would-be player is Woo-jin, but that's not who Director Jang wants to win the game. Nor does he want Da-jung. He wants someone of his choosing to win, which would rig the game. And that's something PD Lee won't stand for.
Do-young calms the impending fight between PD Lee and Director Jang by agreeing to give Jang's special contestant more of the limelight. Y'know, for entertainment value. It's enough to appease the director, even though we don't hear who his "special contestant" is.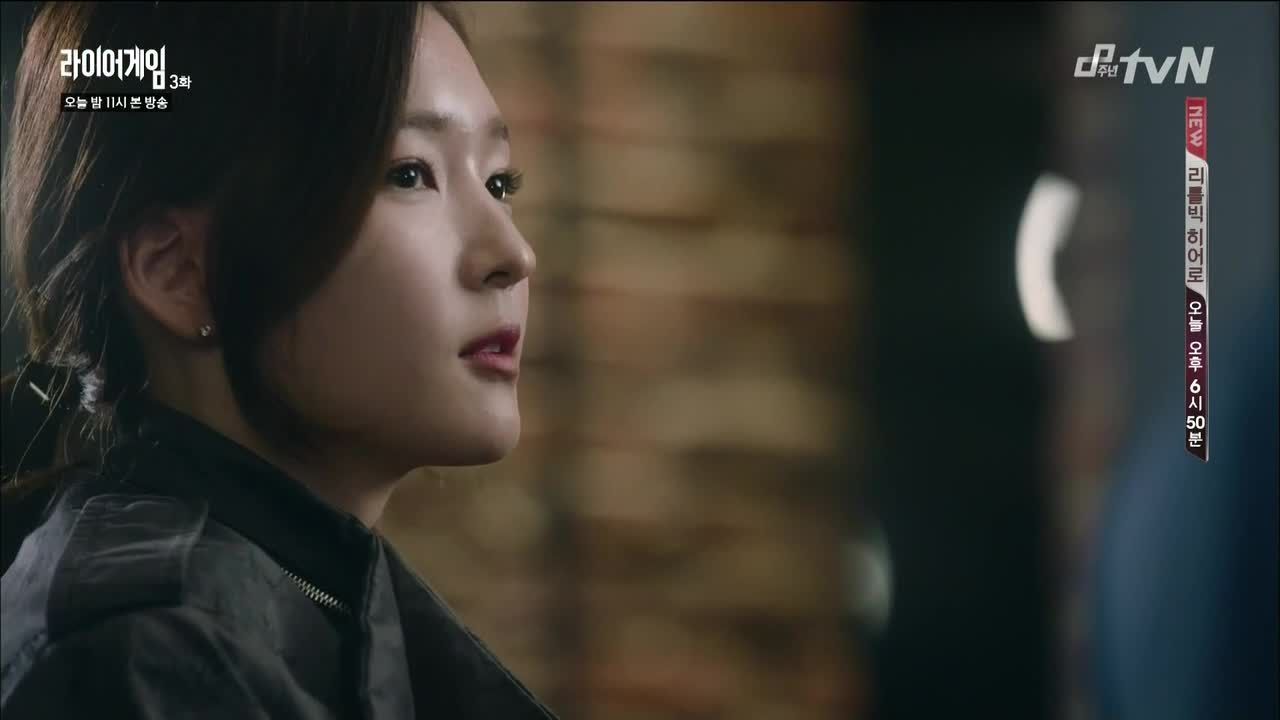 Over a drink later, PD Lee can only shake her head when it comes to Director Jang's pick. She's more concerned that their show will just turn scripted, but Do-young isn't so worried: "The reason the game is entertaining is because it doesn't go according to plan."
They share a sly smile over that, and PD Lee is reassured. But when she asks Do-young why he stuck his neck out for her back there, he just smiles and cites good ol' fashioned loyalty.
She knows that's not all, and it isn't—he expects them to be a team now, since the show is only going to get darker and they'll have the reins to themselves now that they've made their deal with Director Jang.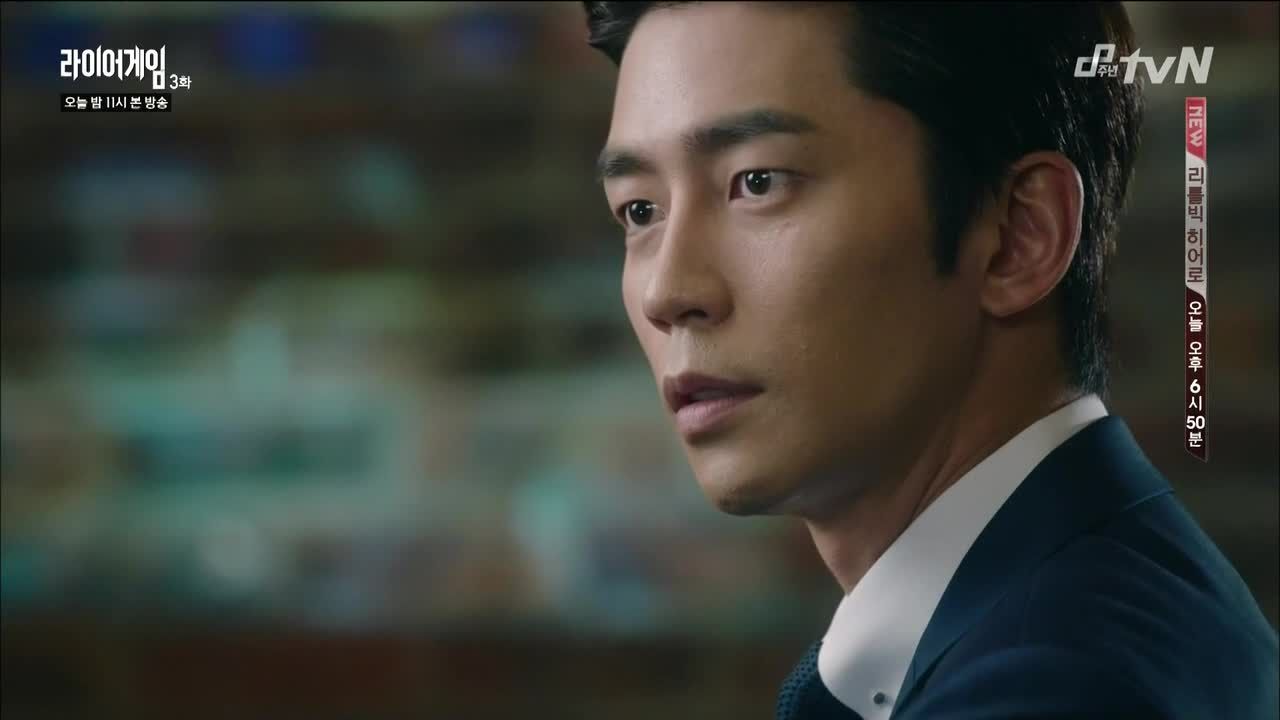 "But why did you start this show?" PD Lee asks. Do-young plays cute and claims it wasn't him, but them who created it, even if she knows it's a sugar-coated lie. Do-young pauses for a moment before saying, "We're building the Colosseum of our era."
When PD Lee draws a connection between the Colosseum and Rome's eventual ruin, Do-young almost seems excited at the idea. "Is that right? Then film it all on camera yourself until that moment of ruin."
Da-jung is asked for autographs while working her part-time job at the coffee shop, and demurs whenever Woo-jin's name is brought up. She gets a call from the Liar Game Robot while debating whether to call him instructing her where to go for the start of the second round.
She shows up for the broadcast the next day, where about half of the formerly forty contestants remain. But due to the darkness in the studio she's unable to see who the other contestants are. Uh oh.
Do-young announces that the prize for this round will be two million dollars, before pointing out that they're missing one contestant… who he then introduces late for dramatic effect. It's Woo-jin.
Da-jung actually seems happy Woo-jin is there, but when she asks him questions he cuts her off with a swift: "Don't make any assumptions. We're enemies now."
The contestants are loaded onto buses to transport them to the second round location, and though it's clear Da-jung wants to sit next to Woo-jin, she gives him space and sits next to a bespectacled girl named OH JUNG-AH (Lee El).
Jung-ah explains that while she planned to use statistics and sheer brain power to get through the first round, she ended up winning because her opponent got disqualified after physically assaulting her.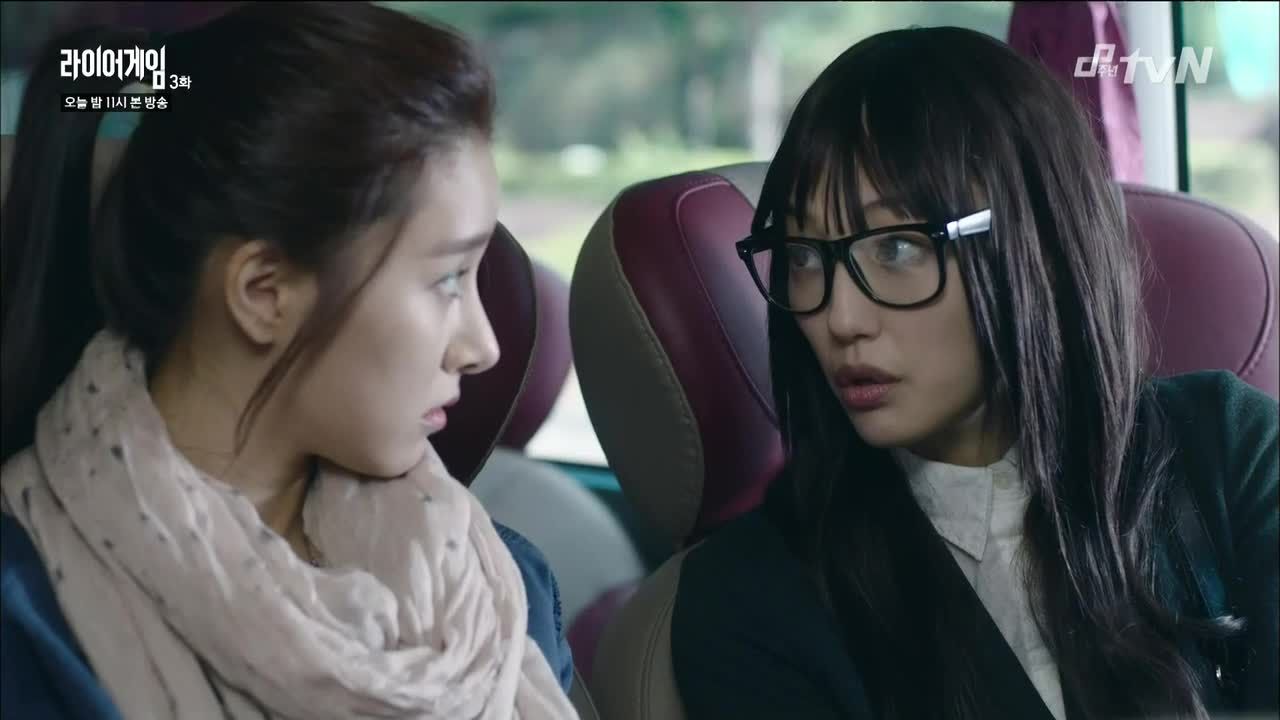 However, she claims that getting hit was actually part of her (many, many) scenarios. "I'm not an easy opponent," she smiles.
One of the other contestants is shot down after he tries to play friendly, causing Da-jung to wonder why there can't be any niceties even if it's a competition. That's when Jung-ah asks her if she hasn't heard of "Betrayer X," who came in to help a participant only to fool her and join the game himself. Da-jung doesn't seem to consider Woo-jin as a possible candidate.
After having their personal phones replaced with Liar Game Only phones, the contestants are led into a room to watch as Do-young (via a projector) gives them the parameters for the game: They're not allowed to take a step outside the building, which houses the courtroom they're all currently standing in.
Since the round is called "Minority Game," it's pretty self-explanatory. While the majority makes democracy go 'round, this game rewards the side with less voters. One participant will be randomly chosen to ask a yes or no question, while each player will be given a "yes" or "no" card.
The goal is, then, to vote for the side you think will be the losing side, only you won't know if everyone else will think the same and in so doing make the losing side the winning side. Whoever makes it to the end will win two million dollars, and if there's a tie, the winnings will be split.
Do-young runs a practice round just to get everyone acquainted with the game, and asks a simple question: "Are you a woman?" While Da-jung smiles that this'll be easier than she thought, Woo-jin doesn't look as convinced.
When the results are in, Da-jung is shocked to find that she voted yes like the majority of contestants, and is not among the five contestants who would've gotten to move on in the round if it wasn't just practice. Apparently she hasn't understood the game yet, but Jung-ah and Woo-jin did by figuring that everyone would vote "yes" because there are less women, and so they voted the opposite.
Now that they all should've gotten the gist, Do-young officially introduces everyone to the start of the second round, where the truth matters less than voting with the minority. This time, when they get a question, they'll have time to think it over before giving their answer.
He picks the first questioner, a gangster who calls himself BULLDOG. So the yes or no statement Bulldog asks the others is: "I have killed a person before."
While Do-young finishes his end of the staged broadcast, PD Lee doesn't bother to correct Director Jang when he incorrectly assumes that Woo-jin entered the game because of money. Once a swindler, always a swindler, right?
There's a lot of quiet in the courtroom while everyone thinks on which card they'll submit, and Da-jung proves she's learned nothing from the first game when she tries talking to Jung-ah like they're friends and not competitors.
But still, they agree to use the time they've been given to feel out the other competitors and maybe see which way they're thinking of voting. Everyone else is doing the same thing, but it soon becomes clear that some contestants are trying to lie in order to influence the others. Of course—why else would they be playing this game in a show called Liar Game?
Bulldog resorts to threatening others with violence if he finds out that they've lied in their answers, while Jung-ah tries to get Da-jung to figure out Woo-jin's strategy. She refuses, since she wants to win on her own merit.
She does start to freak out when the clock keeps winding down, since she remembers PD Lee's talk with her and how she's going to be in a bad way if she loses.
Woo-jin wanders over to ask what she's doing, and Da-jung reacts defensively: "I thought we were enemies. I'm going to treat you as my enemy." She definitely hasn't gotten better at lying, so Woo-jin just tells her that sometimes, you have to use your enemy to win.
"Do you think this is a simple game of probability?" he asks her. "There is a way to win this game." Da-jung doesn't believe him at first, but he convinces her that in order to affect the odds, he'll need a team of eight people. It must be eight.
Da-jung excitedly asks whether that means they're enemies or not, and doesn't take Woo-jin's roundabout answer as she asks again, "So, am I your enemy or not?"
"No, not for now," Woo-jin relents. Besides, since she's naturally much more approachable and trustable than he is, she can be the one to round up potential team members. "Will they believe me?" Da-jung asks. Woo-jin: "Of course. Since you're the dumbest." Hah.
He tells Da-jung to pick people she thinks would have the lowest probability of betrayal, since they'd have to agree to split the prize money if won. I know Woo-jin isn't this naive, so is he pulling one on Da-jung again?
After he admits that he doesn't know who this "Betrayer X" is either, Woo-jin sets up shop near enough to Da-jung so that he can give her silent cues when he reads any potential teammate she approaches.
One smooth-talking contestant actually approaches her, because he wants in on the group she's forming. He offers to tell her who Betrayer X is if she lets him in, all while Woo-jin reads every other contestant like a book to determine their weaknesses.
When Da-jung gets cornered by an extra-aggressive Bulldog, Jung-ah jumps to defend her and almost gets hurt herself. Whether this was all part of one of her scenarios or not is yet to be determined, but Woo-jin's arrival (along with a cameraman) gets Bulldog to back down.
Once assembled, Team Woo-jin introduces themselves to each other before Woo-jin tells them that they have to cooperate if they hope to survive the game. Most of all, they have to avoid the handsome young man always wearing sunglasses, aka Betrayer X.
The reason why Woo-jin needed eight people was because the math would work out in their favor—as long as they all split their votes evenly, one of them will make it to the final round and win. As Woo-jin explains, isn't it better to be sure to get a part of the prize money instead of hoping they'll be that one person out of twenty-two people to win it all?
As far as insuring themselves against betrayal by their fellow teammates, Jung-ah suggests that they write an official, legally binding contract. They send the actual lawyer in their group to draft up the contract and bring it back.
Since Woo-jin's positioned them inside the CCTV room, he notices before the lawyer does that Bulldog is following him and calls to warn him. No matter what, they can't let Bulldog see the contract.
I love that they're using each group member's special skills, because they send the washed-up actor to distract Bulldog while all except for Jung-ah hide. By the time Bulldog gets inside all he sees is Jung-ah in a state of undress and leaves after assuming she and the actor were just getting busy.
Once the lawyer returns, the group shows the camera their contract as a way of making it binding. And it does, since the Liar Game Robot calls each of them to confirm that they'll split the money if one of them wins.
After deciding which of them will vote yes and no, Woo-jin has each team member log their thumbprints as their phone's password so he can then collect and redistribute them at random.
It's his way of ensuring the utmost secrecy around and within their group, since locked phones can only receive incoming calls and texts; no outgoing messages can be sent. They can't let on that they've formed a group to the others, and agree to separate until their next meeting time.
But Betrayer X is clearly up to something. Not only does he approach Bulldog, he's also stealthily following Da-jung.
When voting for the first round begins, everyone in Team Woo-jin votes as they agreed while making it look like they aren't. The results are as expected, since four of them are part of the larger group set to advance to the second round.
Woo-jin notices the other contestants who aren't within the group, and begins to suspect something is amiss. When the "winners" who voted yes are brought to the front, Da-jung unhappily notices that Betrayer X is among them.
So is Woo-jin, even though he later tells Da-jung that there's something else going on. She doesn't understand, since half of them survived just like he predicted, at least until he tells her that the other contestants who lost didn't move a muscle when the results came out—which means that theirs isn't the only alliance.
"If Betrayer X is behind this, our plan to win is ruined," Woo-jin says. While Da-jung frets over this latest development, Do-young introduces their next questioner—it's CHOI SUNG-JOON, otherwise known as Betrayer X. Ruh roh.
So the question/statement Sung-joon poses to them is: "I am the notorious Betrayer X."
Everyone reels. Do-young just smirks.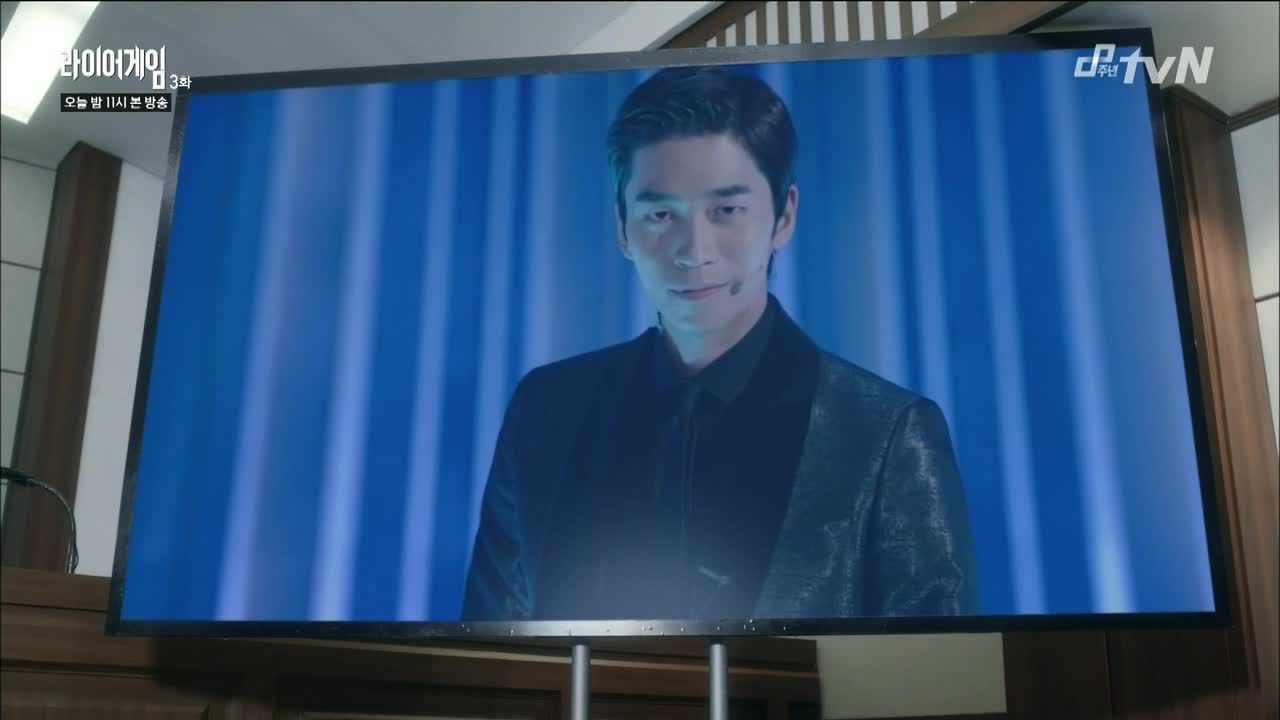 COMMENTS
All signs point to Betrayer X/Sung-joon being Director Jang's prize fighter, which is definitely an interesting turn of events for everyone involved. The fact that Do-young had to bend at all with regards to the deal made concerning Sung-joon is probably most fascinating, even if he made the deal more advantageous for himself in the process.
What's been really fun so far is how Do-young manages to play people without them suspecting a thing, because he has just the right amount of false sincerity to convince a foolish person that he means exactly what he says. Director Jang might know Do-young is a snake, but he wasn't smart enough to think a step ahead when Do-young agreed to help his plant rise through the ranks—because if he'd actually listened closely, he would've known that Do-young promised no such thing.
But Do-young knew that Director Jang would consider the battle won if he just said something that sounded like what he wanted to hear without actually being what he wanted to hear, and it worked. Just like how it always works. And that's what gives Reporter Gu's role that extra something, because while I don't yet know what her greater role will be in all of this, so far she's proving to be a great side character if only for her ability to see through Do-young's facade. Even if she can't do a thing to expose him in her current position.
PD Lee is also proving to be quite captivating in her own right, since each episode reveals another facet to her character that helps us form a bigger picture of what could otherwise be a forgettably bland tertiary character. I really like that she keeps getting subtle moments of development, since we don't need an exposition fairy dropping in to list her character attributes when a word with Da-jung or Do-young tells us so much about her. Like how she has a heart and conscience she can't always put aside, and that she clearly believes in the work she's doing—hence the pearl-clutching reaction to the idea of going scripted (gasp!) for Director Jang.
I wonder if Woo-jin went into the game fully intending to keep a competitor's distance from Da-jung, because if so, then he really IS a big ol' teddy bear, isn't he? Granted, one could argue that he's just using Da-jung because she has something he doesn't inherently possess—likability—and plans to drop her when the next round rolls around as long as he can get what he needs accomplished alone. But something tells me that's not Woo-jin's aim, considering the fact that he's not in playing the Liar Game for the money, but for the truth. And if that's not the very meaning of irony, I don't know what is.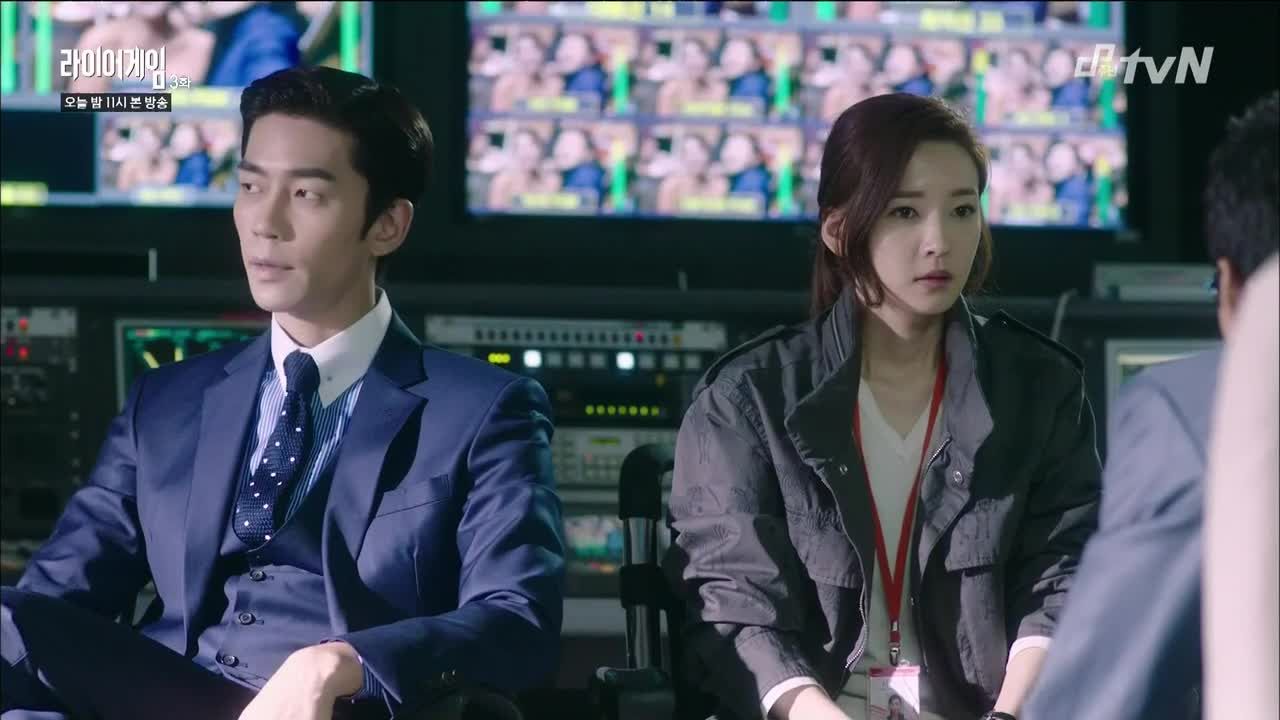 RELATED POSTS
Tags: featured, Kim So-eun, Lee El, Lee Sang-yoon, Liar Game, Shin Sung-rok