Misaeng's posters bring webtoon characters to life
Here's a set of drama posters you don't see every day. The new tvN workplace drama Misaeng (Incomplete Life) is an adaptation of a beloved webtoon with a huge following, and the show commissioned the original creator (writer and artist) Yoon Tae-ho to design the drama's posters. Each of the main actors is featured in half-cartoon form, still unfinished, in an echo of Misaeng's titular theme — Not yet alive. It's pretty cool what a drama can do when it collaborates with original creators.
The workplace drama is about the mundane struggles of everyday office life, told in wry, relatable ways. Im Shi-wan (Triangle) stars as an ex-baduk player and newbie intern who's new to the corporate world. His poster reads, "If I work myself to death, do I have a shot too…?" Lee Sung-min (Miss Korea) plays the team's workaholic manager: "They say that long contemplation leads to a bad move. If you have a feeling, you just go!"
In particular, I like the taglines for the women in the cast. Kang So-ra (Doctor Stranger) plays a rookie and hers reads: "Go ahead and step on me, sunbae-nim. It'll only hurt your feet." Shin Eun-jung (Reset) is a working mom, and her poster's copy already gets me in the heart: "I was a mother whose child would only remember what I looked like from behind."
It's a nice show of faith from the characters' creator to participate in the drama's artwork and cheer the production on, which I'm sure also helps alleviate any fan concerns about the show. Salaryman culture doesn't exactly ring my excitement bells, but I have a feeling that Misaeng will speak to people in that funny-sad way that makes fiction feel like life. I'm sure they don't call it the "salaryman's textbook" for nuthin'.
Misaeng follows Friday-Saturday drama Plus Nine Boys and premieres October 17.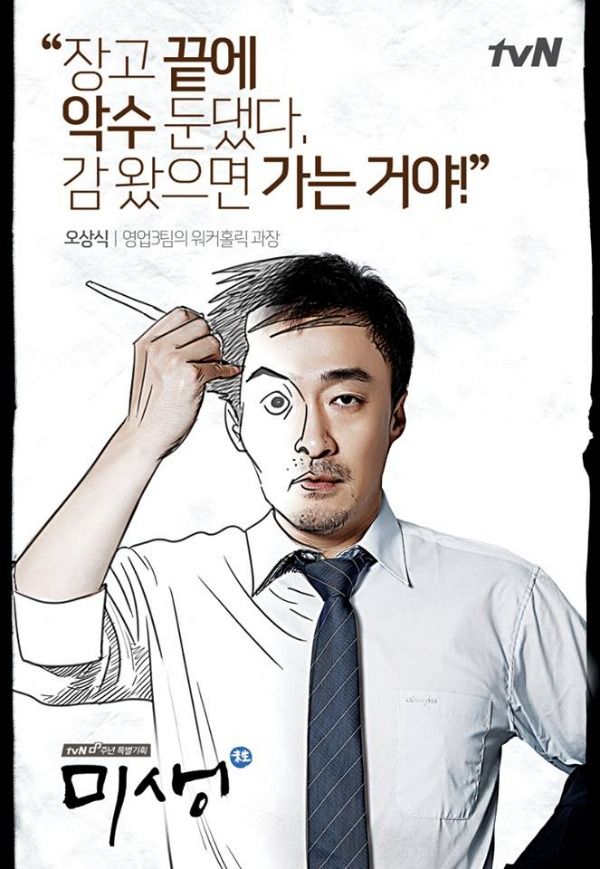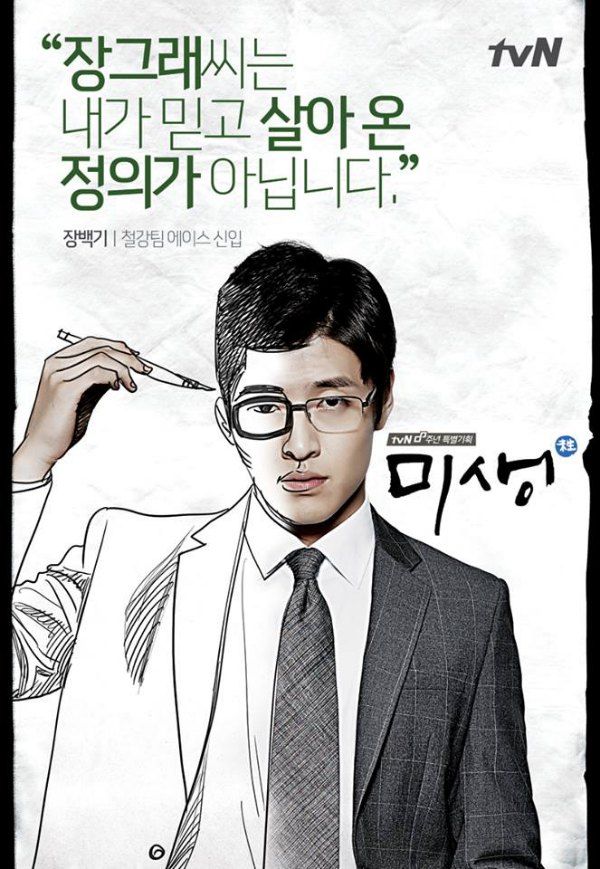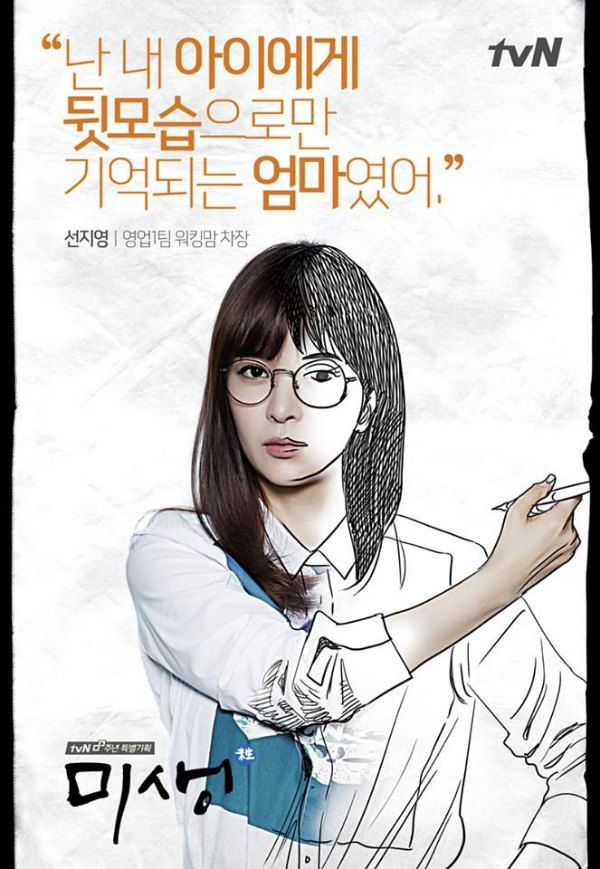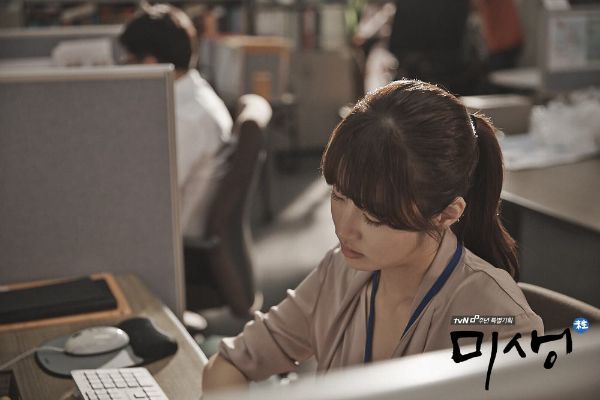 Via TV Report
RELATED POSTS
Tags: Im Shi-wan, Kang So-ra, Lee Sung-min, Misaeng