Movie Review: Closer to Heaven (2009)
Director Park Jin-pyo is best known for unconventional melodramas like Too Young to Die and You Are My Sunshine, but when I heard about the basic premise of Closer to Heaven (내 사랑 내 곁에), I thought perhaps director Park had finally decided to make a conventional terminal-illness melodrama. And in terms of its story, Closer to Heaven really is a conventional terminal-illness melodrama. However, it's restrained directorial approach and superior performances helps elevate it above other efforts in the genre.
In Closer to Heaven, Lee Ji-soo (Ha Ji-won) is a mortician whose work has left her twice divorced. She is hired by Baek Jong-woo (Kim Myung-min), an old friend of hers who suffers from amyotrophic lateral sclerosis (ALS or Lou Gehrig's disease). Jong-woo proposes to Ji-soo on the spot, both knowing that he likely only has a few years left, but moved by his lack of disdain for her profession, she accepts and things are good for a while. Then the disease progresses and both Jong-woo and Ji-soo struggle with his steadily weakening condition and mortality as they become residents of a hospital ALS ward.
Although the story is built on the clever concept of a terminally ill man getting involved with a woman whose job is to prepare the dead for their ceremony of passage, the actual story is fortunately focused more on the reality of romance and relationship in the face of mortality and suffering. The story beats are about what you might expect from terminal-illness romance melodramas — Closer to Heaven doesn't deviate from the form — but the execution of the story, particularly in direction and performance is where the film stands out.
Since the film is so focused on the two lead characters, it's important that both Ha Ji-won and Kim Myung-min are up to the task. Kim Myung-min is of particular note, dedicating himself to the character to the point that he physically lost a ton of weight and let his own muscles atrophy to potently capture the increasingly frustrated Jong-woo's perspective. Ha Ji-won does play a bit plucky at times per her common type, but manages to perform across Kim Myung-min's Jong-woo well enough when a more dramatic air is called for. Both took home trophies from Korean award ceremonies for their performances.
And director Park tackles this subject matter by drawing back and mostly letting the characters and the picture speak for itself to the point that most of the notable music in the film is diegetic. There is no dramatic swell of music when Jong-woo collapses or suffers a setback nor does the film try to sweeten the early romance with pop songs. However, because the film is titled after Kim Hyun-shik's classic tune, music does remain important to the film as Park Jin-pyo presents and recalls a song that the pair share together.
After the story reaches the ALS hospital ward, it extends to include moments with other patients, which is welcome as it opens the window to multiple perspectives of love in terminal illness. On the other hand, the narrative isn't always solid, especially towards the final act as the film never really defines the moments that determine how Jong-woo and Ji-soo see each other in the end.
This takes a bit of the air out of the film's sails, even though all the tears that Closer to Heaven engender in its audience are earned. Closer to Heaven isn't the kind of terminal-illness melodrama that yanks tears out of your ducts through carefully engineered moments of sympathy like A Millionaire's First Love or A Moment to Remember, but are won as we get to believe in the characters through excellent performances and patient direction.
So, while Closer to Heaven doesn't really add anything to the terminal-illness melodrama that we haven't seen before, the film does provide a more genuine and natural experience than most. And I think that makes it worth checking out with a box of tissues, if this kind of film is what you're looking for. 7/10.
Where to watch it: Despite being one of the most successful straight melodramas of the last decade, Closer to Heaven doesn't have much international distribution. If you're lucky, you might be able to find used copies of the Korean or Taiwanese DVDs (with English subs) from auction sites. If you can read Japanese, the Japanese DVD (Japanese subs only) still seems to be available at retail in Japan.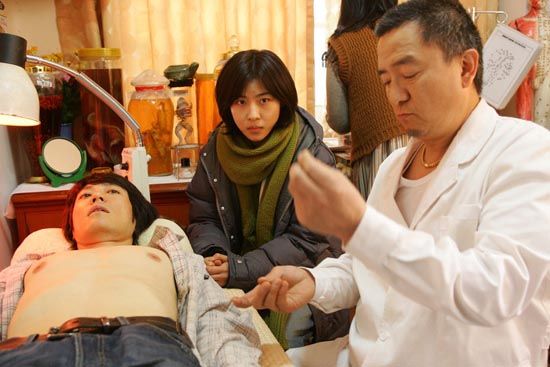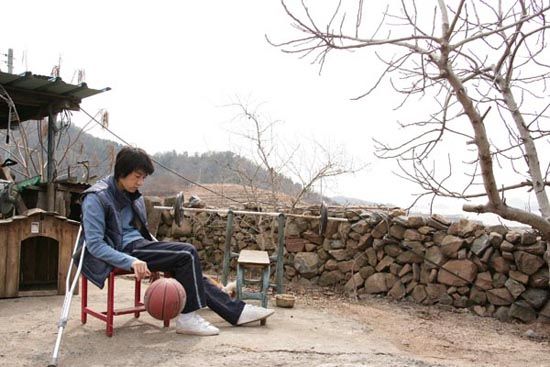 RELATED POSTS
Tags: featured, Ha Ji-won, Kim Myung-min