Movie Review: Forever the Moment (2008)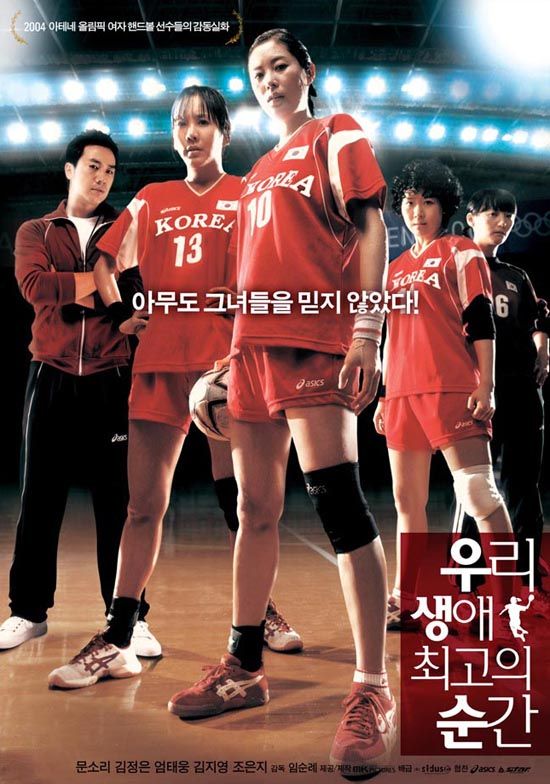 Forever the Moment (우리 생애 최고의 순간, aka The Greatest Moment of Our Lives) is an underdog film about underdogs. Despite the high productivity of the Korean film industry, sports films are relatively uncommon compared to other genres. And Forever the Moment is a sports film. About handball. But despite the relatively obscurity of handball as a sport in Korea, the South Korean women's handball team has frequently won medals in the European-dominated sport at the Summer Olympics, scoring back-to-back golds at the 1988 and 1992 Olympics.
Likewise, director Im Soon-rye was known more among critics' circles for making low-box-office-performing film-festival darlings like Waikiki Brothers. But just as Korea's women's handball team somehow managed to rise beyond their obscurity to score Olympic medals, Im Soon-rye's Forever the Moment managed to become a hit at the Korean box office in 2008, which manages to win its audiences the same way her previous films won over critics: attention to character.
The characters in this case are members of the women's handball team that went on to compete at the 2004 Olympics in Athens, where they took home silver medals. Based on the true story, writer-director Im specifically focuses in on a quartet of women, three of whom are veterans of the gold-medal-winning 1992 Olympics team and all of whom are now in a different place in life and much older than their teammates.
In particular, star player Han Mi-sook (Moon So-ri) finds her team dissolved and left with a job as a supermarket barker, having to support her child as her husband lost a pile of money on a business deal and is now on the run from loan sharks. Her teammate Oh Soo-hee (Jo Eun-ji) is picked up for the national team and her former teammate and rival Kim Hye-gyung (Kim Jung-eun) becomes the interim coach of Korea's national team, at which point she gets fellow teammate Song Jung-nan (Kim Ji-young) recruited on the team. Then Hye-gyung convinces Mi-sook herself to join, after arranging a loan for her.
As the elder team members struggle with tension with their juniors, Hye-gyung's interim position comes to an end as her ex-lover and star handball player Ahn Seung-pil (Uhm Tae-woong) is invited to step in as permanent coach, demoting Hye-gyung to a player on the team. Ahn Seung-pil takes an immediate dislike to the older team members as they resist his attempts to remold the team's training, and the team finds itself struggling to come together, culminating in a humiliating defeat against a high school boy's team. But through all the egos and personal problems, we watch as the team comes together and make their inspiring bid for Olympic glory.
Despite being a sports film, director Im does what she's always done best and spends most of the film's running time with her ajumma characters, observing and exploring their personal struggles and conflicts. In fact, only the last few minutes of the movie are really dedicated to actually watching them play much handball at the Olympics, mostly skipping straight to their electrifying final match against the eventual gold medalists of Denmark.
You might think that there isn't much sport in this sports film. However, this turns out to be an excellent choice on Im's part because her exploration of the characters, especially of Mi-sook and Hye-gyung's respective situations, really gives us an understanding of what the sport, and this particular Olympic run, means to each person, making us all the more invested in that last game.
Furthermore, Im and her co-writer, Na Hyeon, also manage to infuse the story with a look at how these national heroes end up, most of them struggling in the aftermath of bringing glory to their country. The decision to open the film with a barely attended professional handball game, followed by the dissolution of the team and the scattering of their members to the winds, is a contrast to the noise and cheer that the country winds up for them every four years, when the women's team somehow manages to make it to the top four.
And director Im highlights this in the film's final moments by changing from the dramatization of the story in Forever the Moment to interviews, footage, and photos of the actual coach and team members who made the silver-medal-winning run at the 2004 Olympics in Athens. In this way, Im continues her tradition of keeping her eye fixed on the struggling underdog, like the underdog students of Three Friends or the struggling band of Waikiki Brothers.
And, as before, she never lets the story wallow in pity, nor does she attempt to glorify her characters. And that's how I think that's how Forever the Moment manages to be a surprisingly honest film. It shows their struggles, and that these women will continue to struggle. However, per the Korean title, which translates to The Greatest Moment of Our Lives, it also gives them their moments of triumph as well.
And Im herself got a moment of triumph as Forever the Moment became a hit. While certainly not made as a high-budget blockbuster, Forever the Moment achieved blockbuster-level success. Perhaps this was in part due to the popularity of the women's handball team's 2004 Olympic run with the public, and perhaps some of it was due to the ramp-up to the 2008 Beijing Olympics. But I can also say that it was because Forever the Moment is also a fine film and perhaps audiences were resonating with its honest depiction of the trials and triumphs in our lives.
Is there some degree of nationalist sentiment in the film? Sure. It happens in the final match as Im presents some controversy stirred up over the refereeing. And yes, the film's attempt to cover so many characters leads to some of their conflicts being a little underdeveloped. But underdog tales make for popular sports films for a reason, and Im's fixation on underdogs and their personal stories made her the perfect choice to helm this film, clearly aided by excellent performances all around.
While handball might not interest most people outside of Northern Europe, Forever the Moment overcomes the obscurity of its sport by embracing that oft-told tale of the underdog honestly and focusing on the characters that compose the team. It is likely the greatest handball movie ever committed to celluloid. And it's also worth a watch for anyone that likes a good underdog story. 8/10.
Where to watch it: Despite its box office success in Korea, Forever the Moment doesn't appear to have gotten particularly widespread distribution. It seems as though Korean VCDs and Japanese DVDs are still in print and you might still be able to find Korean and Taiwanese DVDs on the secondhand market via auction sites.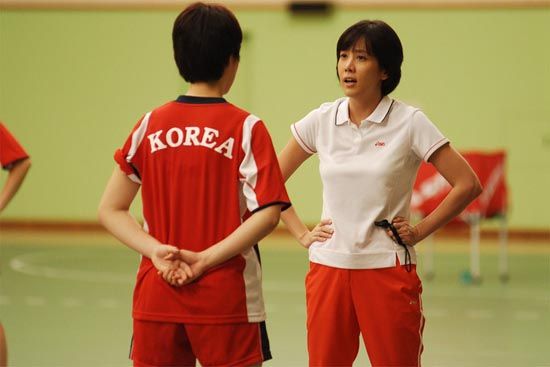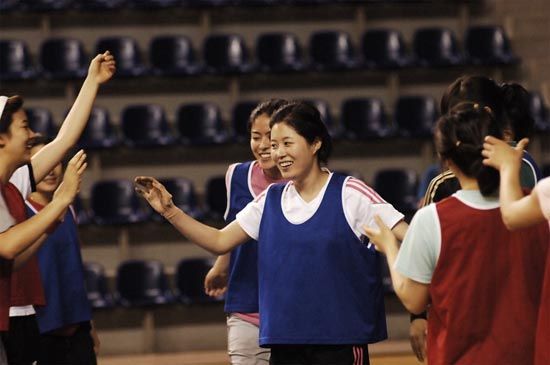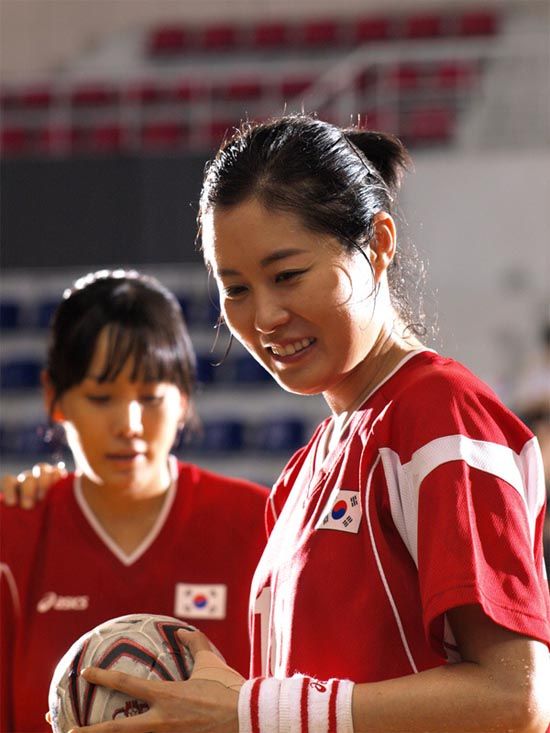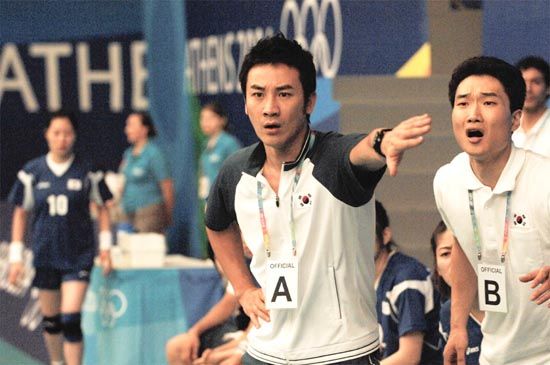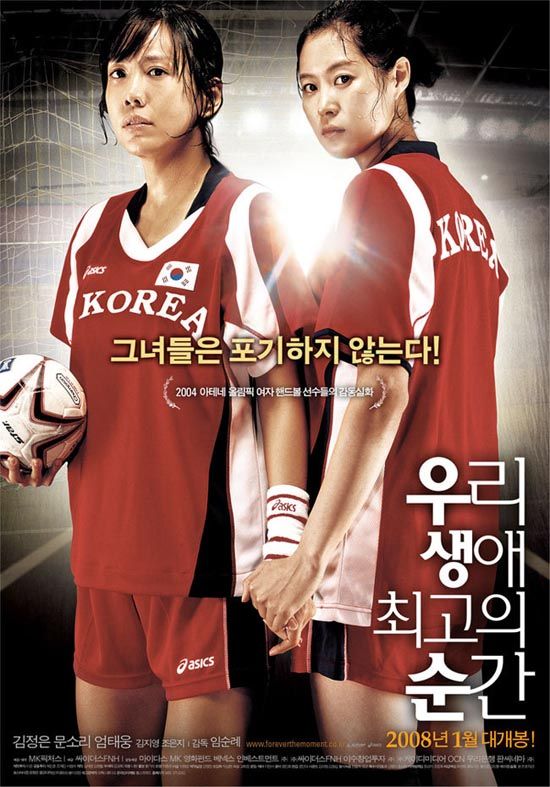 Tags: featured, Jo Eun-ji, Kim Jung-eun, Moon Sori, Uhm Tae-woong