Trailer and highlights: Let the Liar Game begin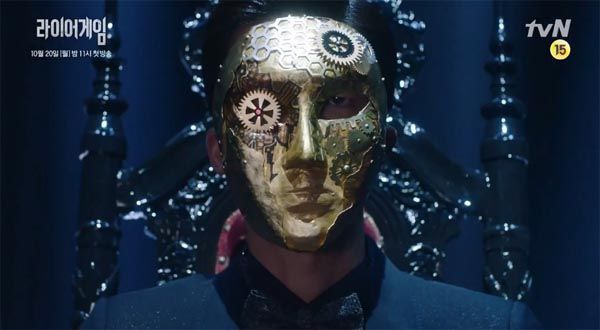 Ooh, this looks intriguing. Liar Game premieres next week, and not only do we have a longer teaser giving us the premise of the show, but also a 5-minute preview of highlights from the first episode. Sometimes these long highlights are hit or miss, because they're long enough that they don't get the same snappy trailer edit and that can mess with the pacing, but for Liar Game it just makes me more excited about the show.
The first teaser's scenes are largely repeated in the longer one, and the clips show us the heroine, Kim So-eun, helping an elderly lady and being left with her bag… which contains a huge stash of cash. She looks furtively around, not sure if she should keep it, but ultimately decides to take it to the police, against the wishes of the beat-up-looking uncle? brother? who tries to stop her. That's when Shin Sung-rok appears, dressed as a police officer and toting a camera crew, to reveal that she's on a reality show. Welcome to the Liar Game.
Before she knows it, the heroine is introduced to the show. She thinks the broadcast is the end of the game, only to be told, "It's just the beginning."
Then we see her asking a PD to cut her part out of the show, ashamed of the part where she was tempted to keep the money. Things aren't that easy, and the heroine starts to realize she's in way over her head. So her buddy suggests she enlist some help, steering her toward our other lead, Lee Sang-yoon, a convicted scam artist and expert liar who's being released tomorrow.
Lee Sang-yoon has no interest in hearing what she has to say and says he hates "people who confuse stupidity for niceness." He tells her to wait for him in a dangerous alley to get rid of her — only to be shocked when she waits and waits and waits. He starts to see that maybe she really is as nice and trusting as she seems, which is surely going to be her downfall. When she's hounded by neighbors to repay her debts, he steps in and declares, "She's mine." So he's in, but knows it's an uphill battle, because he's read her contract and there are iron-clad provisions in there.
All the while, the producers of the Liar Game watch — one PD worries that they'll drop out mid-show, but Shin Sung-rok is just enigmatic and smug. He approaches the hero with a vague taunt/bribe/threat, insinuating that there's something he doesn't know (about his conviction, perhaps?). But if he wants to find out what it is, he'll have to stay in the game. Cryptic!
Liar Game premieres on Monday, October 20, on tvN.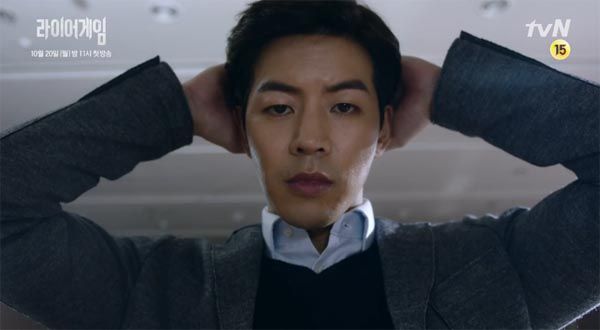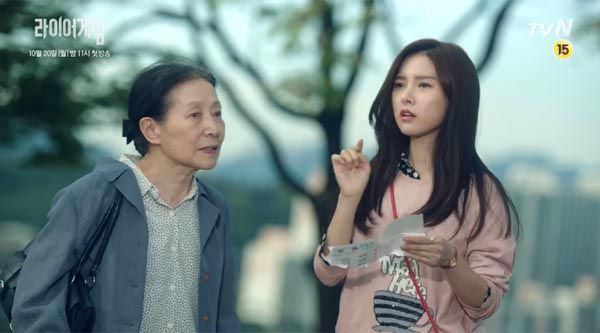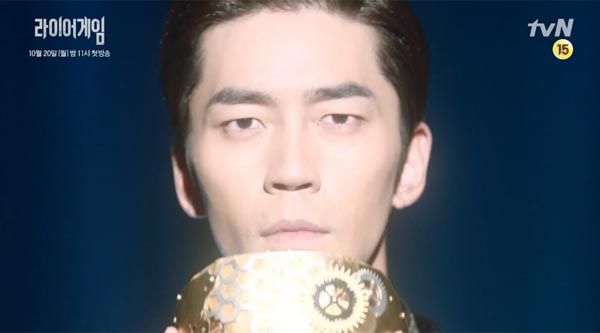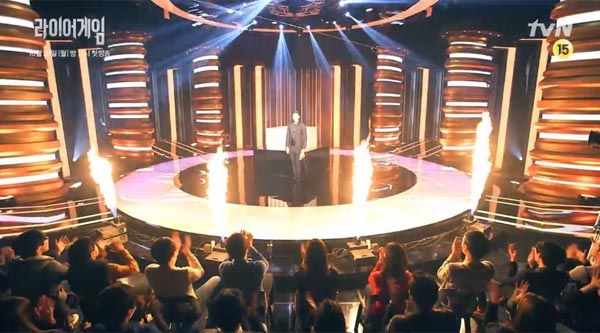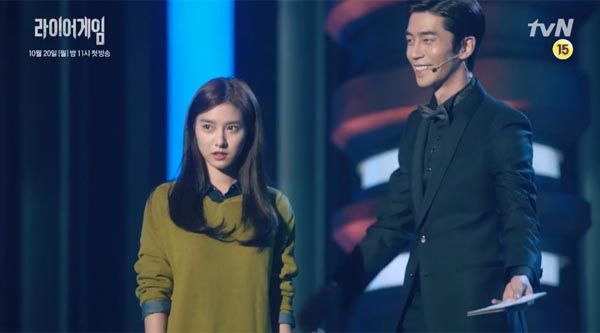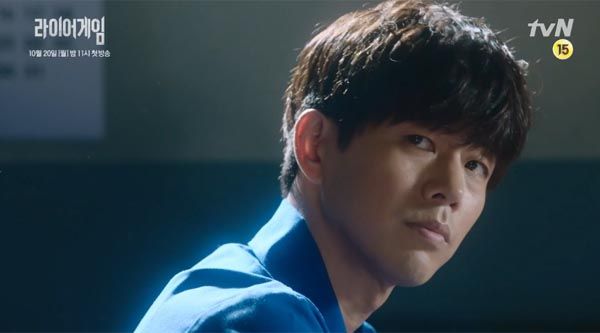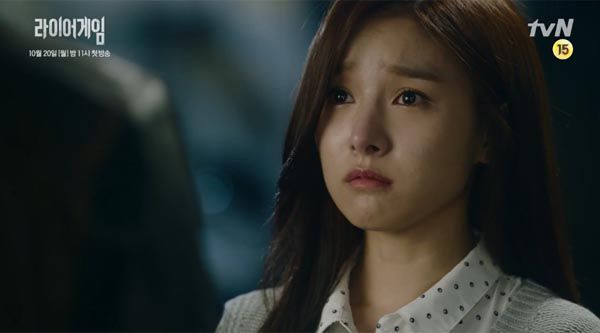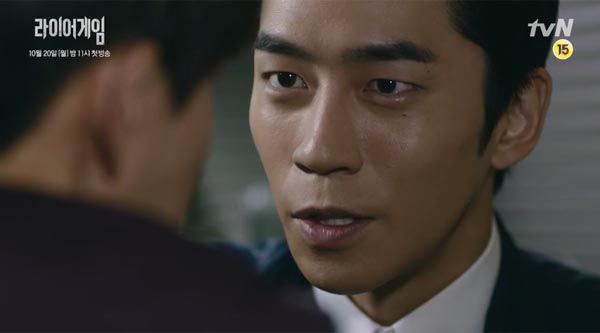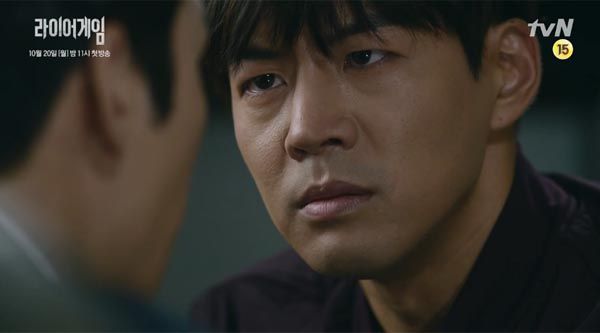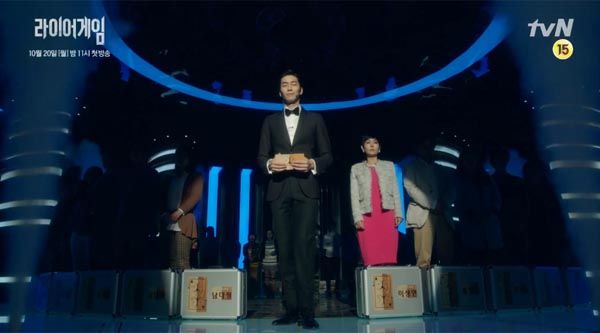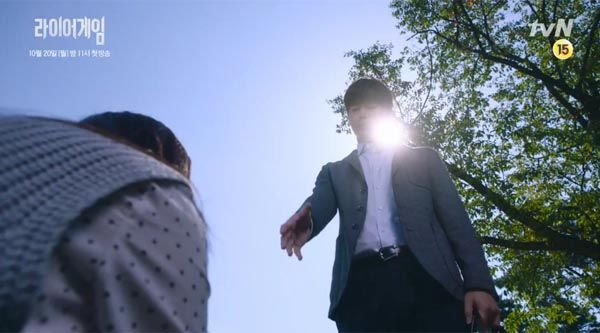 Via TV Report
RELATED POSTS
Tags: Kim So-eun, Lee Sang-yoon, Liar Game, Shin Sung-rok