Fashion and intrigue propel period melodrama Tailors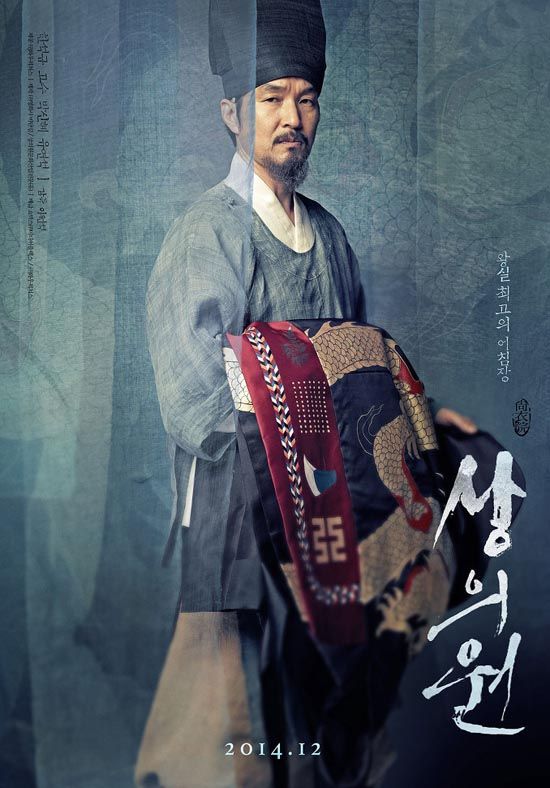 I would expect no less from a movie that's all about royal clothing and the people who make it, but these posters for Tailor sure are beautiful. We've also got our first trailer, which is equally beautiful, and also highlights for us the story's mix of tension, intrigue, romance, and thrills.
Tailor is about two royal tailors in particular, played by Han Seok-kyu and Go Soo, with the former playing the established one and Go Soo as the talented star on the rise. It's a little jarring to see Han Seok-kyu attending on the king (Yoo Yeon-seok) instead of being him, since he's doing such a marvelous job being a volatile and imperious monarch in Secret Door, but I don't doubt he'll do just as well depicting the servant side of the relationship.
The trailer begins as Han Seok-kyu explains their duties with gravity, how royal garments are items that carry meaning and ceremony. Go Soo character is the trend-making designer on the forefront of fashion who is called to the palace to make the queen's (Park Shin-hye) clothing. It turns out she's a sad-eyed and lonely woman, who notes that she has all these beautiful clothes and no place to wear them. Someone muses ominously, "Who knows who will be the new queen in the future?"
Then there's the king "who dreams of a perfect love," which I'm assuming isn't meant to be a wistfully romantic notion given how dark and sly Yoo Yeon-seok looks here. Go Soo fits the queen for her garments and promises, "I will make you into the most beautiful woman in the world." No question there's some sizzling repressed attraction between them, and Han Seok-kyu asks, "Do you not know that there are some things that cannot be?"
This is an interesting next step for director Lee Won-seok, who debuted to acclaim for the zippy rom-com How To Use a Man (starring Lee Shi-young and Oh Jung-se); that was a modern romance that was heavily stylized in a very entertaining way, while Tailor seems much more serious and suspenseful. But just as well-shot and easy on the eyes, it appears. I'll be keeping my eye out for this one, certainly.
Tailor will release in December.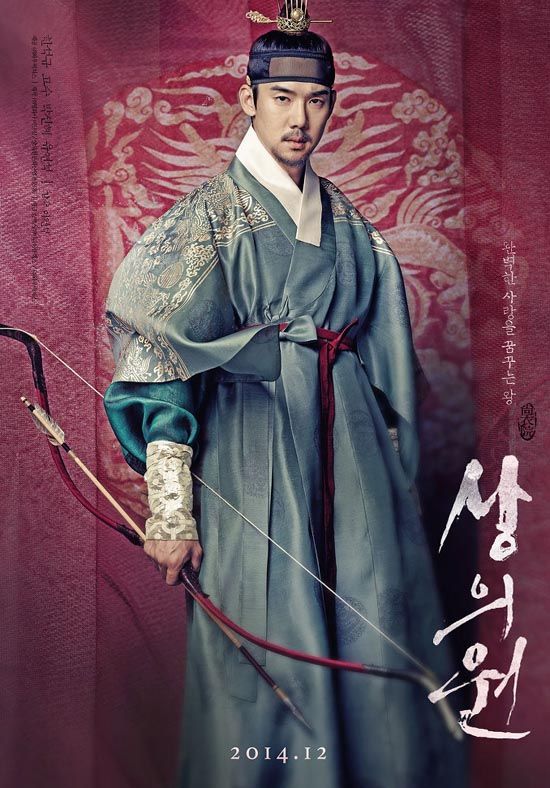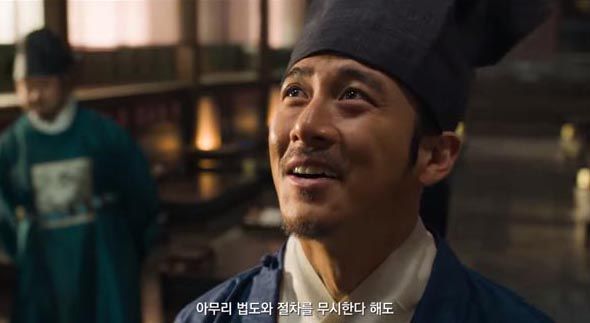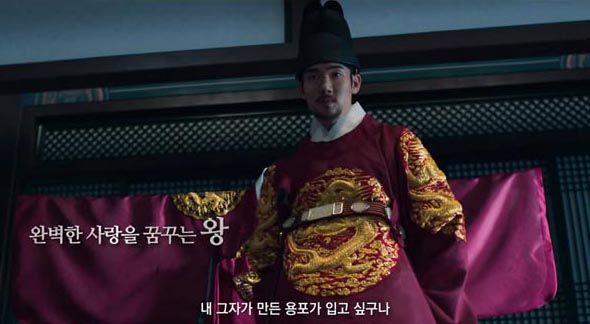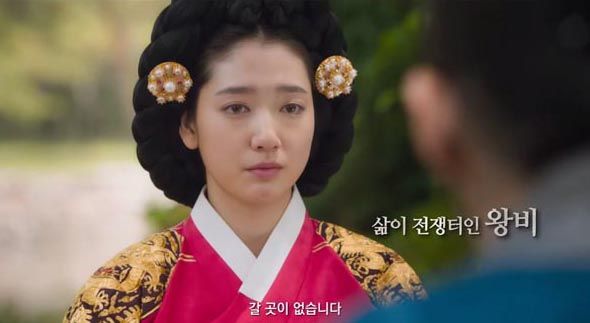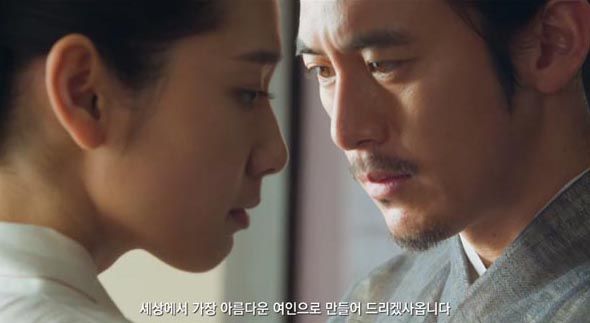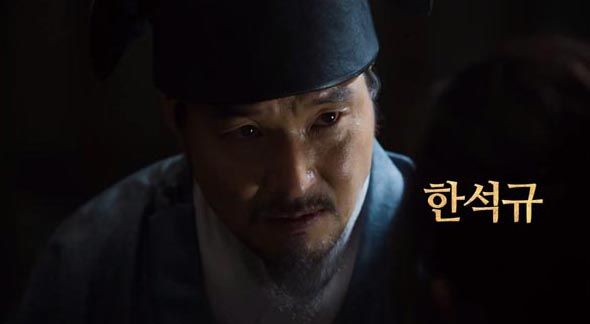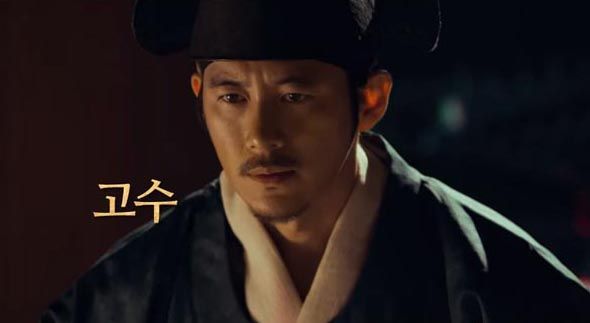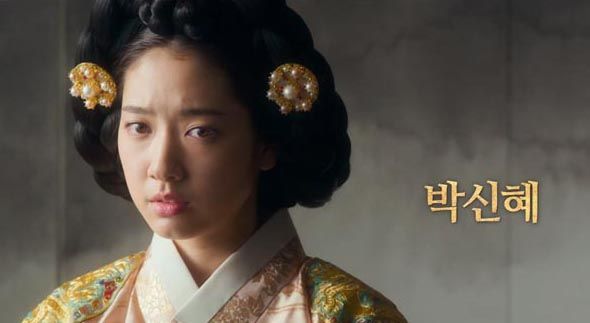 Via Mk.co.kr
RELATED POSTS
Tags: Go Soo, Han Seok-kyu, Park Shin-hye, Yoo Yeon-seok