Ha Ji-won and Ha Jung-woo's sweet courtship in Blood Merchant
Aw, I can't wait to see this pairing onscreen — Ha Jung-woo's second directorial feature Chronicle of a Blood Merchant has released its first set of production stills in preparation for a January premiere, which offer a peek at the first date between Ha Jung-woo (Kundo: Age of the Rampant), who also stars in the film, and Ha Ji-won (Empress Ki), who plays his wife. I know the movie is described as a human comedy, but I really didn't expect it to be this light and cute, and now I'm really looking forward to watching it.
The film is an adaptation of the Chinese novel Chronicle of a Blood Merchant by Yu Hua, which takes place from 1950 to 1980. The adaptation is described as an uplifting, humorous tale, and sets the story in 1960s Korea where it follows the life story of a man who sells his blood to support his family in times of need.
Ha Jung-woo stars as the eccentric hero who has no money to his name and no plans for how to improve his lot in life. But he does have an epic silver tongue and an indomitable spirit — once he latches onto someone, they always give in, and he manages to live by his wits alone just by fast-talking his way through everything. He manages to win over the prettiest girl in town this way, and they get married and have three sons.
The central story is about the events in the hero's life as he hits a rough patch and faces true poverty, and the things he goes through to support his family. The production boasts a crazy talented ensemble cast of supporting players, which doesn't come as a huge shock since Ha Jung-woo is directing. (I mean, who hasn't he been in a movie with?) Kim Young-ae, Sung Dong-il, Kim Sung-kyun, Jung Man-shik, Lee Kyung-young, and Jo Jin-woong costar, and Yoon Eun-hye is making a special appearance.
Chronicle of a Blood Merchant will premiere in theaters January 15.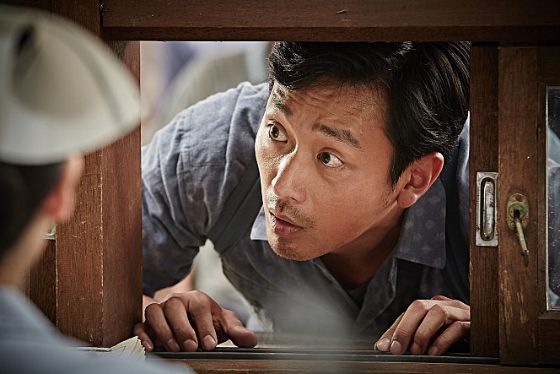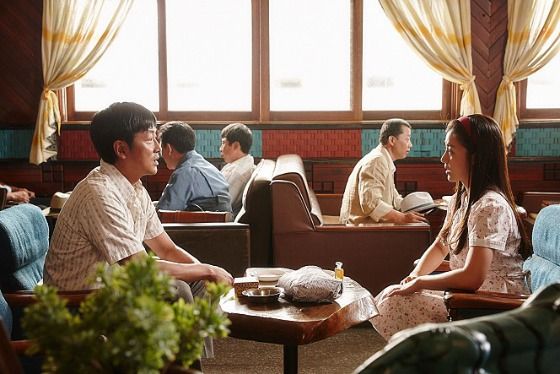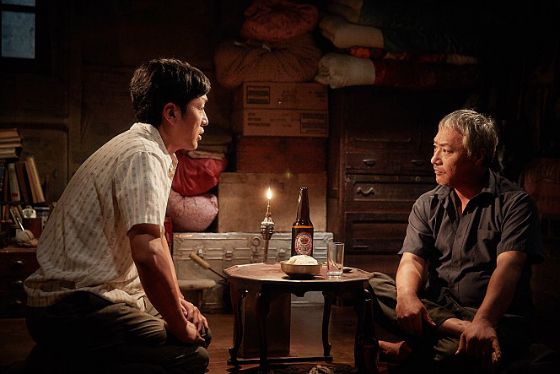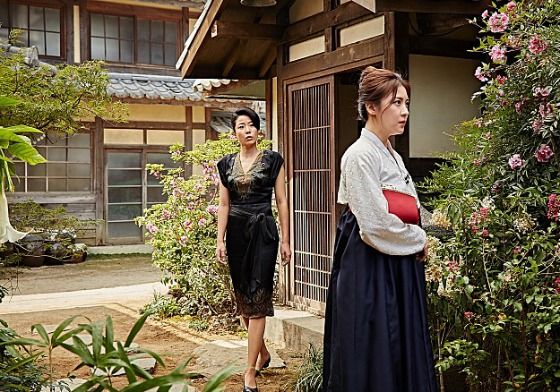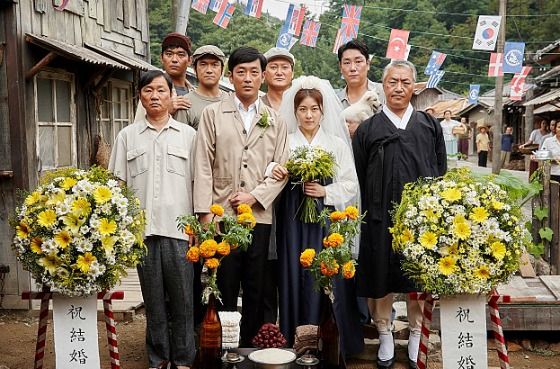 Via Wow TV
RELATED POSTS
Tags: Ha Ji-won, Ha Jung-woo