Honey Lee courted to be Jang Hyuk's queen in Shine or Go Crazy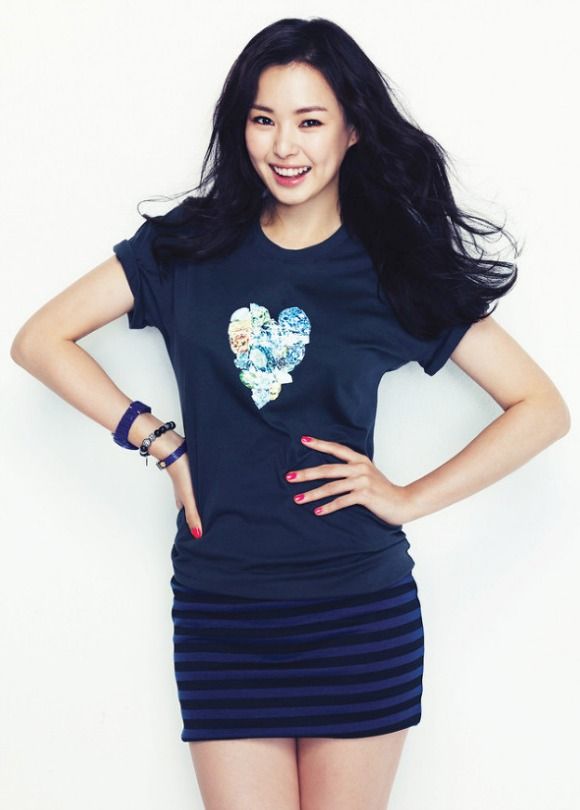 I never really thought twice about Honey Lee until her current role in the comically ridiculous rockers-on-the-homestead drama Modern Farmer, but I have so much love for actresses who are willing to put aside their vanity for comedy, which is what she's doing to great effect. It's why I'm not necessarily happy that she might go back to darker roles in her next project, since she's considering MBC's next Monday-Tuesday drama, Shine or Go Crazy. Okay, so the role also calls for her to marry Jang Hyuk (Fated To Love You)… so maybe the answer is, Who cares about the other stuff when you get to marry Jang Hyuk?
The fantasy historical drama is set in early Goryeo, and is based on real-life historical figures, but drawn with broad, fanciful strokes. Jang Hyuk plays Wang So, son of King Taejo, who founded the Goryeo dynasty. Wang So will eventually be the fourth king of the nation (later known as King Gwangjong), but we'll meet him as a prince with a dark curse hanging over him, predicting the destruction of the country at his hands.
Oh Yeon-seo (Jang Bori Is Here) has been cast as his great love, and she's the last princess of Balhae, a dying nation at the time of the story. Their star-crossed love story is represented in the title, since she's literally the light that keeps him from going crazy. Co-starring are Ryu Seung-soo (Wonderful Season) and Im Joo-hwan (Watch Out For Fools).
Honey Lee is being courted to play Jang Hyuk's queen, his half-sister princess. Wait, he marries his half-sister? Sigh, royals. This part is accurate historically, since Gwangjong was married to his half-sister Queen Daemok. Her character is described as the prettiest woman in the entire country, and she's also bright, cool-headed, and knows how to make poison. Hm, doesn't that seem like a dangerous skill to give your second lead?
After being married to the hero, she'll pour all her effort into winning his love, which of course puts her at odds with the Balhae princess. She's an ambitious woman who will become the heroine's greatest foe. It's the kind of role Honey Lee has done more of in her past dramas, and while I do get why people keep casting her as the femme fatale, I hope more rom-coms are in her future too.
Shine or Go Crazy follows Pride and Prejudice in January.
Via Osen
RELATED POSTS