Kolorful Palette: Bridge to kingdom [King's Face]
With all the new dramas lately it's nice to see a sageuk hit the lineup, and it even stars Seo In-gook, who is sure to draw in a lot of fans who are usually inclined towards more modern fare. The first two episodes were very solid if a bit cliched, and I can see the story heading in some very interesting places.
For those who don't know, King's Face is about Prince Gwanghae and his rise to becoming the 15th Joseon king. As a middle child and son of a concubine with a favored younger brother, that was no simple task, especially when surrounded by conflict between political factions. The twist with this drama is that much of the story is driven by the art of face reading (also known as physiognomy or gwansang). Gwanghae's father King Seonjo is insecure about having a face is that unsuitable for a king, and he is made even more insecure by the very suitable face of Gwanghae. Seonjo is on the search for a woman with a face that will help balance his own features, and make him a better king.
Initially I was skeptical I would like a story so motivated by face reading, but then I realized that it doesn't actually matter if I believe the prophecies or not. Whether Seonjo's face actually indicates that he'll be a bad king is irrelevant. What matters is that he believes it, and there are historically many people who have been motivated by much less.
Prince Gwanghae is played by Seo In-gook, whom I love, but I admit that I had major reservations about whether or not he could pull this role off. I think he can and theoretically he seems to be doing a good job of it, but my brain is still having a hard time registering that he's not in high school, especially when he flashes a signature smile or other goofy In-gook expression. I actually wish that he had the facial hair for the entire drama since it's pretty transformative, and would certainly help with my mental block. Regardless, he's enjoyable to watch, and his character seems extremely interesting too. I hope they give him the keen political mind that he apparently had historically.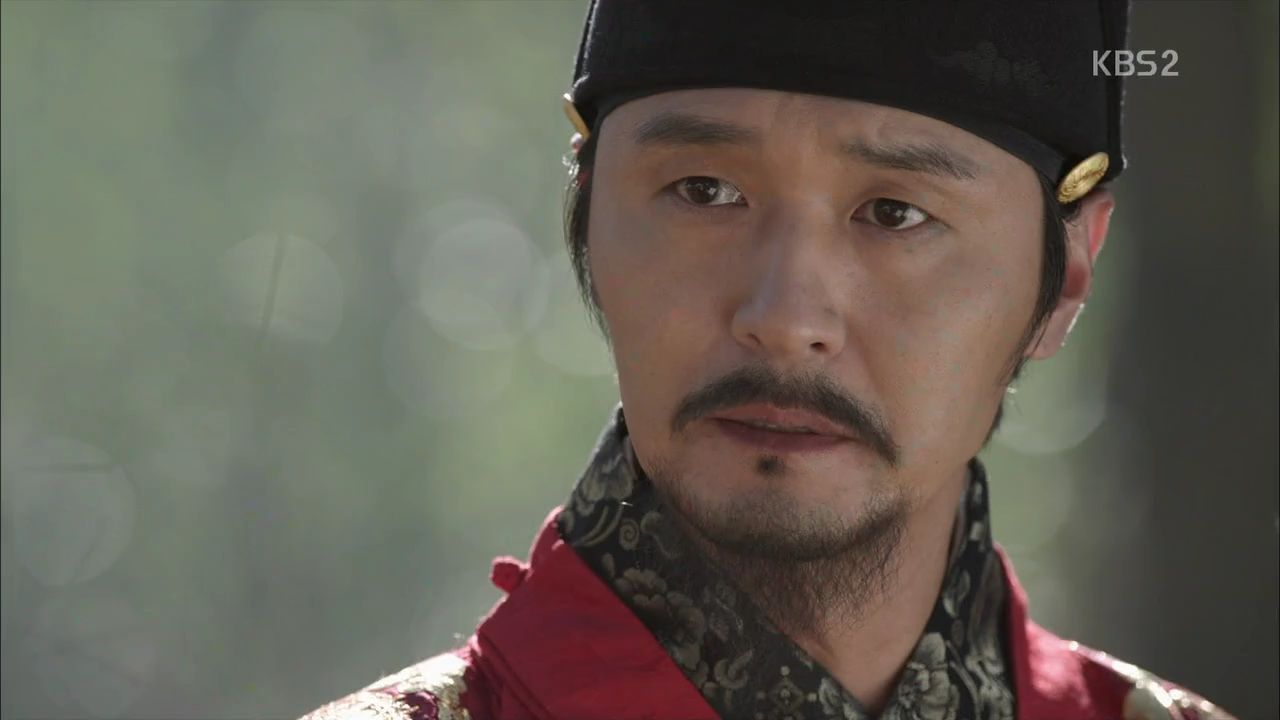 King Seonjo is played by Lee Sung-jae, who is doing a great job of being dislikable without being so deplorable that I can't stand watching him. I'd probably be messed up too if someone told me as a child that I had the wrong face for my chosen career path. He's still very devious however and cares about appearing righteous but is rather vindictive and cowardly behind the scenes. As soon as he feels threatened he lashes out, and he doesn't seem like the kind of guy you want to get on the wrong side of.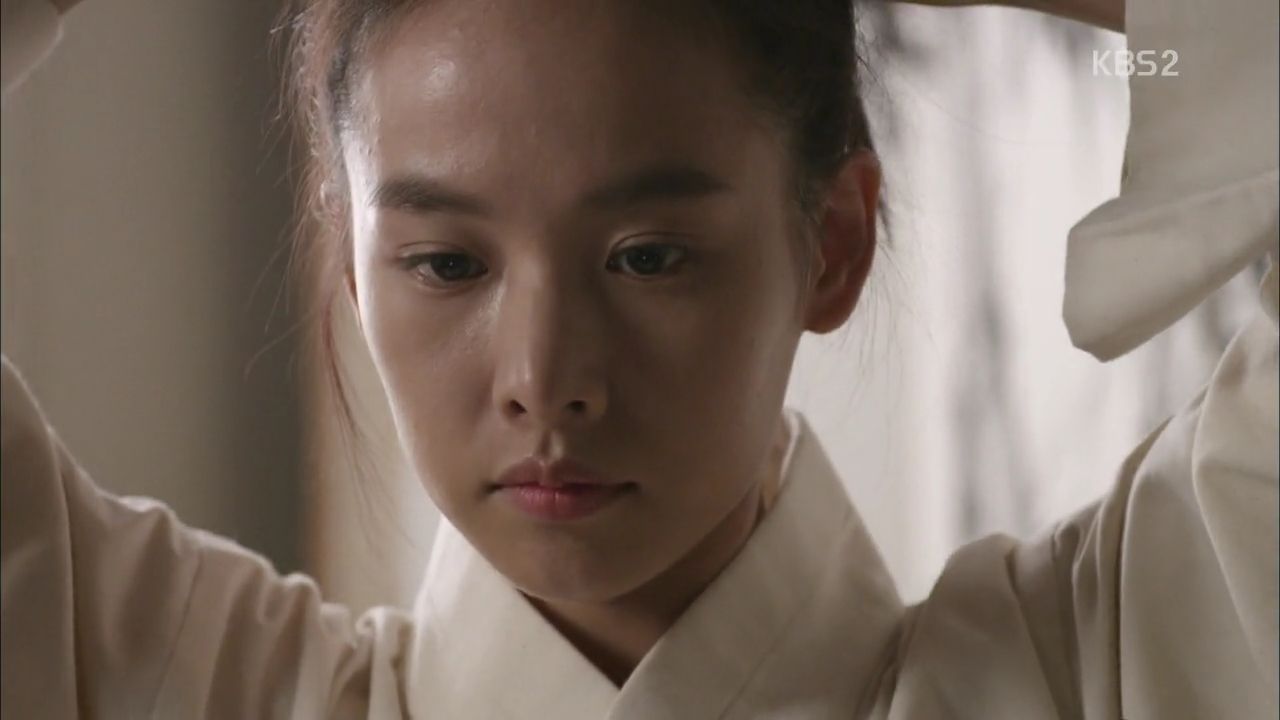 Jo Yoon-hee plays the part of Kim Ga-hee, a woman who goes on to be a concubine for both Seonjo and Gwanghae (talk about complicated). Historically there is quite a bit of speculation about the true dynamic of her relationship with the two men, but she apparently did have a fair bit of influence, and I don't think it's unlikely that there was some romantic drama involved (even if it was nothing like the true love I'm sure this drama will portray). Within this drama it's foretold by a face reader that she will serve two dragons, which is why her father encourages her to cross-dress as a man. I actually quite like Jo Yoon-hee after watching Nine: Nine Time Travels and I'm looking forward to seeing if she can give the needed depth to this role.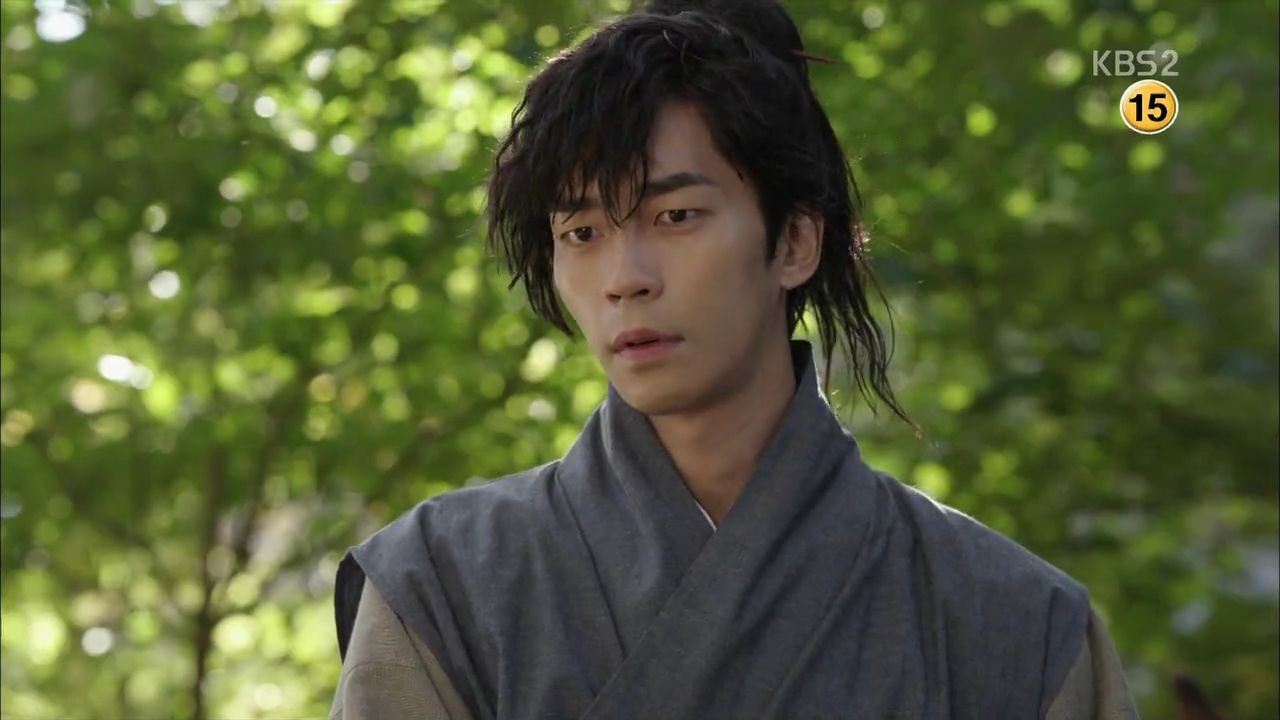 There are way too many characters for me to go over here, but I also have to mention Shin Sung-rok as Kim Do-chi because seriously, this guy. Shouldn't he go take a nap or something? He's been in back to back dramas as it is, but I was certainly not expecting him to materialize on horseback while simultaneously appearing on Liar Game. Good for him though, all his roles have been completely different, and he's doing an excellent job of not letting himself be typecast as a psychopath (which I thought he would play forever after You From Another Star). Do-chi is a face reader who strives for equality, and is a member of the Daedonggye. Historically the Daedonggye is an organization of slaves trained in archery and combat, that was formed by Jeong Yeo-rip (who also appears in the show). As far I know Do-chi is entirely fictional, but I like him!
Of course there's much more to this drama, and I'm hoping that we get to see the twisty-turny political intrigue I hope for with every sageuk (even though it's almost never pulled off). I'll warn you right off the bat that the first episode is riddled with cliches. The prince goes into town pretending not to be royalty, the female lead pretends to be a man, and the two of them coincidentally cross paths while also having a childhood history together. There is staring and tripping that even results in awkward skinship, and the man of course doesn't clue in that the girl is a girl. Thankfully it's all short-lived though, and everything will have changed by next week. I actually managed to enjoy all the cliches knowing that they wouldn't last.
This drawing is just nothing more than Prince Gwanghae standing on a bridge and waiting to meet with Ga-hee, but this is why I love sageuks. He's just idling there basically doing nothing, and it's still so pretty! This maybe isn't the prettiest historical drama I've seen (there's some stiff competition) but it's still plenty picturesque and there are some pretty cool fight scenes too (no wonder Seo In-gook has already been injured twice). The pacing of the first two episodes can be a little jarring at times, but I'm actually glad so much was established so quickly since the story is now perfectly primed for a lot of great stuff to happen (but you'll have to watch to know the details!).
I'll finish this up with a completely off-topic question: Is anyone here here watching Mr. Back? I watched the first half of the first episode and it seemed pretty hammy, but I'm thinking it might be worth a second look. Thoughts?

RELATED POSTS
Tags: King's Face, Kolorful Palette