Kolorful Palette: Trucking along [Pride and Prejudice]
I'm starting to wonder if there will ever be a week where a new drama doesn't premiere, but thankfully I love checking out new dramas, even if it does mean getting a little behind on pretty much every other drama that I'm watching. My biggest problem lately is that all the new shows have had very strong beginnings, and that makes it way too difficult to know which to stick with. Pride and Prejudice is no exception.
Initially I was going to skip this one, especially once I realized how little it has to do with Jane Austen's novel. I found it borderline offensive to copy the title of one of the world's most beloved novels for a drama that doesn't even have a Mr. Darcy, but I think I've come to terms with that. I also found it difficult to muster much enthusiasm for another legal drama, but I figured I should at least check it out when I saw it shoot to the top of the ratings chart. Thankfully Pride and Prejudice has a variety of story arcs to keep things interesting, and I wasn't remotely bored.
For those who don't know, Pride and Prejudice is about a team of prosecutors who fight against injustice, corruption, oppression, and authority (of course with a focus on protecting the weak and poor). Thankfully the team members aren't as annoyingly self-righteous as they sound, and it seems like there's a lot more to the the characters than meets the eye. Our main man is Gu Dong-chi (Choi Jin-hyuk), an experienced prosecutor with a bit of a playboy vibe (although I don't think he actually is one). Five years ago he had a relationship with Han Yeol-moo (Baek Jin-hee) who has now joined the team as a newbie prosecutor-in-training. The love triangle is completed by the team's young investigator, Kang Soo (Lee Tae-hwan), who could certainly take up a career in male modeling if the whole investigator thing doesn't work out. He and Dong-chi are roommates and good buddies, so I'm expecting the situation to get awkward at some point.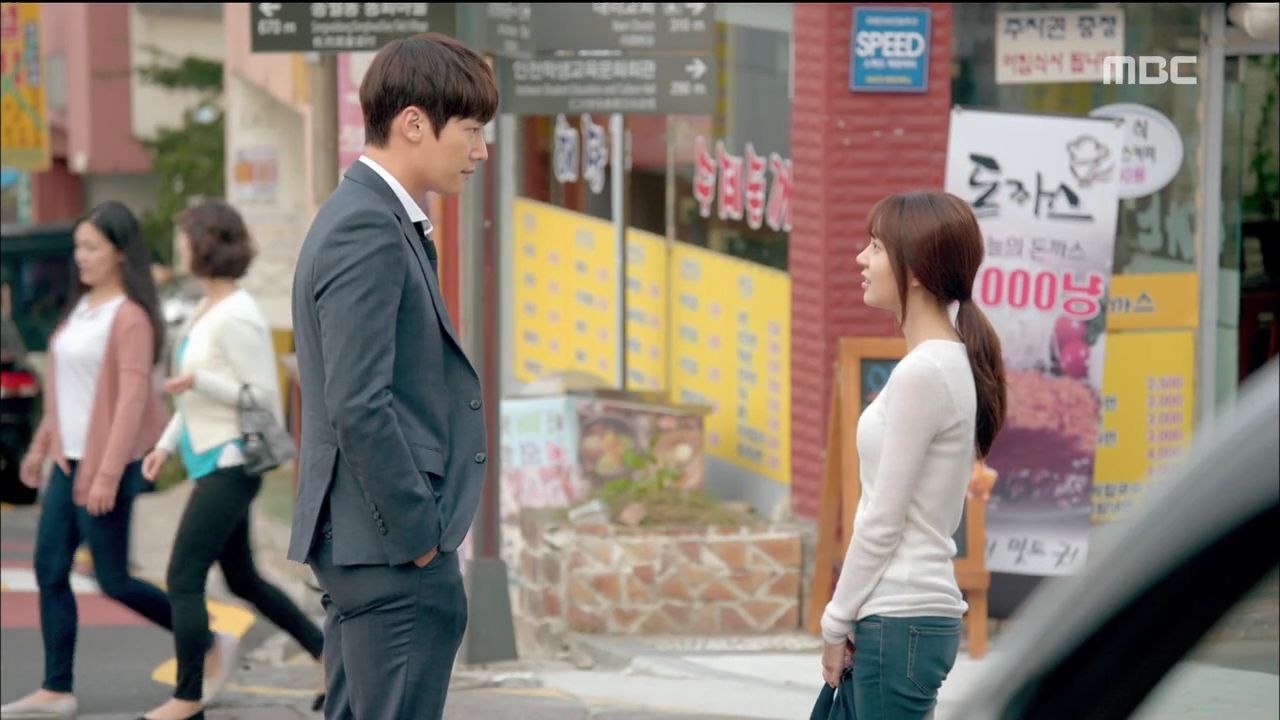 At first Dong-chi and Yeol-moo seem like jaded lovers, but there's definitely more to the story. I won't spoil too much, but it seems like Yeol-moo found out that Dong-chi was working a case related to a death in her family, and assumed he swept it under the rug since it wasn't resolved. He thinks that she just abruptly left for no reason, so he's felt wronged all these years. As a result they're both out to make each other's lives miserable, but it's a lot of fun to watch. The two of them are great together, and I think their characters are what inspire this drama's title (if anything does). Dong-chi's pride was injured by Yeol-moo leaving, and that's what makes him lash out. Yeol-moo is incredibly prejudiced against prosecutors in general, and presumes they have corrupt motivations whenever it's even a slight possibility. Has she not seen the way Dong-chi's eyes crinkle when he smiles? I think smiley crow's feet are a pretty accurate indicator of whether or not someone is evil.
The great thing about prosecutors in Korean dramas is that they get to do so much more than just prosecute. The fact that they get to completely oversee crime investigations and order around the police certainly makes for more exciting TV. It also helps that the cases in Pride and Prejudice essentially just act as a backdrop for the characters' stories (although the cases themselves are fairly interesting in their own right). Besides the compelling plot of the leads, it seems like there is some mystery surrounding their team leader, savvy and efficient prosecutor Moon Hee-man (Choi Min-soo). He's got some sort of history with Kang Soo's criminal friend/father-figure, but I have no idea what that is just yet.
The scene I drew is of Dong-chi reflecting on his first meeting with Yeol-moo. She pretty much just jumped in his car and forced him to help her run away. She left a toy truck in his car and he almost returned it, but instead he stuck it in his pocket and stole it. Somehow despite his thievery of a childhood toy, Dong-chi managed to make the whole thing seem sweet (I guess it's easy to relate to the impulsiveness of infatuation). This shot of him playing with the truck doesn't just show that he can't help but think about Yeol-moo, but also acts as an interesting visual link between their more serious connections. I'm pretty sure Dong-chi has no idea that the truck is related to a case, never mind one that involves his love interest. I wonder how long that misconception will last? I don't want the two of them to start getting along too soon.
Overall I enjoyed Pride and Prejudice far more than I expected, and I'm happy to see Choi Jin-hyuk in a leading role again (which is where I think he belongs). Even though this show falls into the legal category it doesn't feel overly legal-ish, and probably most people who like typical Korean romantic dramas would have a good time watching it. If you want to know more, Google wisely! Shockingly it turns out that "Pride and Prejudice" is a pretty popular search term.
RELATED POSTS