Liar Game: Episode 8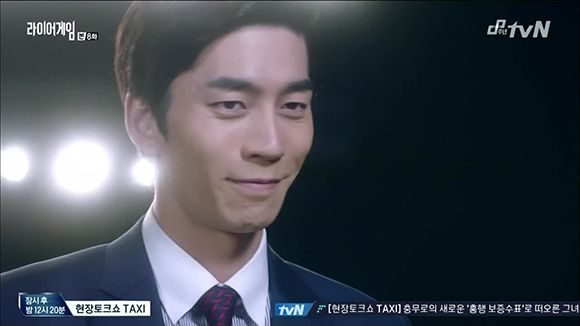 This episode will get under your skin in the best of ways. Our hero and his archenemy have a battle of wits and wills, which simultaneously manages to be as nail-bitingly intense as it is deeply unsettling. And heartfelt. And fun. But still pretty unnerving. Do-young just seems to have that effect on people sometimes/all the time.
Ratings-wise: Liar Game had been hovering below the 1% mark (remember, this is cable) for the past couple weeks, but finally managed to net 1.11% this episode. Still not a rousing success as far as cold hard numbers are concerned, but any improvement is better than none.
SONG OF THE DAY
Beast – "Shadow" [ Download ]
Audio clip: Adobe Flash Player (version 9 or above) is required to play this audio clip. Download the latest version here. You also need to have JavaScript enabled in your browser.

EPISODE 8: "President Game II"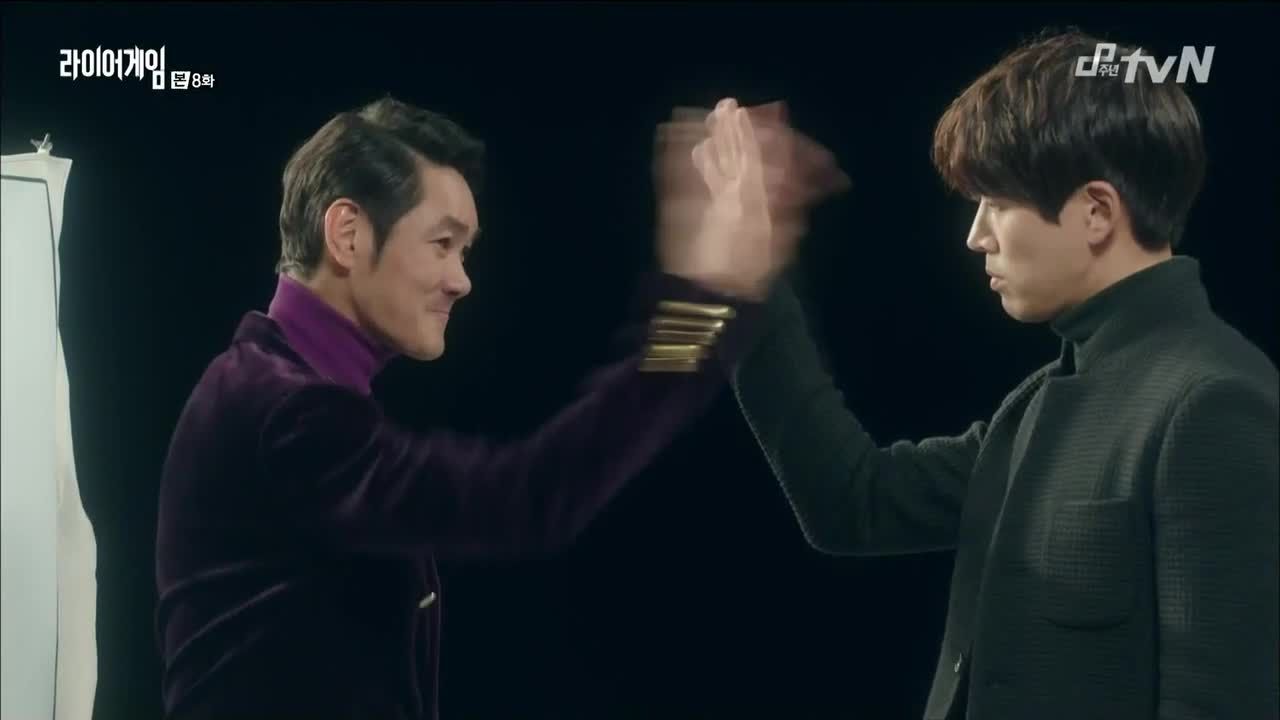 Everyone seems to think Woo-jin is preparing to use physical force to break up the human shield blocking the voting booth, but all he does is raise his hand…
…So that Actor Gu can high-five him. That's right, Woo-jin already secured his allegiance by having Sung-joon sneak a letter to Actor Gu during the Bulldog/Dal-goo kerfuffle.
And without a fourth person to block the voting booth, Assemblyman Kang's plan fails. Dal-goo gets elected president, and fulfills his promise to distribute the funds from the treasury to his supporters.
But there's a reason Do-young doesn't look at all worried, which is likely because Dal-goo opens the safe to find it empty. Oh no. This is baaad.
Naturally, Actor Gu and Bulldog turn on Team Dal-goo thinking they've been betrayed. Da-jung begins to fret when they mention that Dal-goo will be eliminated for failing to fulfill his promise, which is when Woo-jin finally loses his cool with the group.
While they'd initially believed Do-young's first promise to be false, Woo-jin now sees the loophole Do-young made for himself: He promised to give money to his supporters without promising to spread it equally.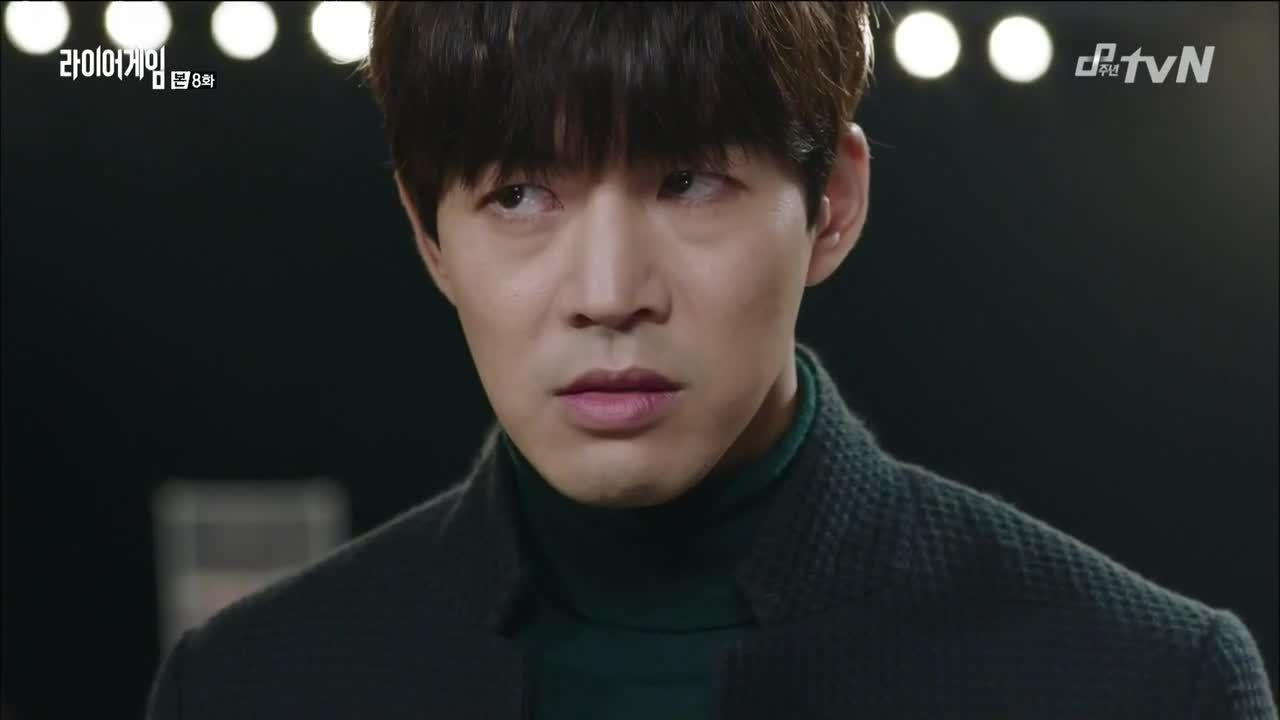 In that way, Do-young was able to hide the entire sum by giving it to one supporter. Woo-jin and Dal-goo check Bulldog and Actor Gu's safes to see if they're hiding the treasury fund but find nothing.
Then Woo-jin reveals to the group that Dal-goo won't be eliminated for his false promise, because he'd instructed Dal-goo to press the "True" button when he made his bogus promise to give everyone nine hundred thousand dollars.
He was counting on the others to think that Dal-goo had already used up his false promise by making the promise so outlandish, and had planned for Dal-goo to save his real false promise for last. But Do-young hiding the treasury funds has thrown a wrench into his plans.
Da-jung forgives Woo-jin for deceiving her about Dal-goo's first promise, since they've got more important things to worry about at the moment. Woo-jin adds that the only way for them to subvert Do-young's plan is to find the contestant he entrusted with all the funds and eliminate them so the money is returned to the treasury before the all-important third and final election.
He's narrowed down the possibilities to two people: Jaime and Lawyer Go. In order to find out which of the two has the funds, he first goes to Jaime and instructs her to spell out her innocence or guilt on the floor with her fingertips, so that it'll look like she's opening the safe to the adjacent Lawyer Go.
It does, so Woo-jin then tells Lawyer Go that Jaime proved her safe was empty in order to figure out whether he's the one holding the money by his reaction. As he expected, Lawyer Go proves his guilt by begging for Woo-jin to spare him from elimination, since he assumes he's been found out.
His pleas prove worthless when he's eliminated before the third round as Woo-jin promised, but as the contents of his safe are returned to the treasury, Do-young tries (and fails) to suppress a smile.
When Woo-jin asks Da-jung if she's just feeling that sorry for Lawyer Go, she evenly replies that she isn't—after all, Woo-jin is the one who told her that betrayal must be punished. Something about this doesn't feel right.
Since they had to use up their one false promise to account for Dal-goo being unable to keep his second round promise, Dal-goo's final promise has to be true. In contrast, Do-young's made two true promises, so his final promise has to be false.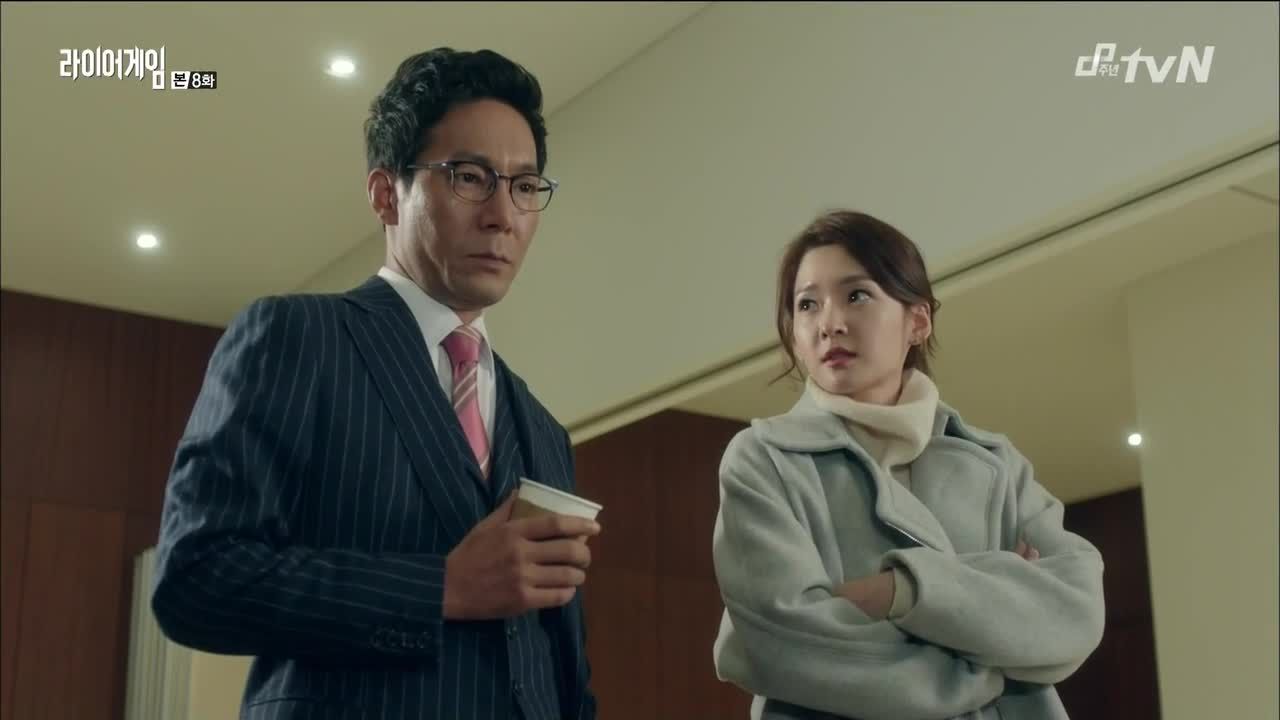 PD Lee, watching with Director Jang, assumes that Woo-jin's got this one in the bag—at this rate, Jaime and Do-young will be eliminated. Director Jang isn't so sure that Do-young would lose that easily.
Jaime confronts Do-young over trusting Lawyer Go with the funds instead of her, though she's mollified when Do-young says he chose Lawyer Go because he knew Woo-jin would find out who had the money, meaning that Do-young sacrificed him to keep Jaime.
Still, she doesn't know how he plans to win when the funds have been returned to the safe. "Is that so?" Do-young asks. Even Jaime wonders if Do-young's taking this one too easy, at least until he gives her a cheshire grin along with the assurance that the game isn't as cut and dry as she thinks it is.
Assemblyman Kang knows a losing battle when he sees one and uses his final speech to announce that he's stepping down. Buuut, for an undisclosed and open-ended fee, he can instruct his supporter Bong-geun to vote for one of the two remaining candidates.
After Dal-goo promises to split the treasury money equally among his supporters during his speech, Do-young takes to the podium to promise that if he's elected, he'll do whatever his supporters want.
The question remains: was Do-young's promise the truth or a lie? Da-jung and Woo-jin declare themselves Dal-goo's supporters, while Actor Gu and Bulldog keep themselves unaffiliated so their votes can be bought for more money regardless of candidate.
Bong-geun has no faith in Assemblyman Kang now, and worries about the debt he'll be in if he's eliminated. But Kang thinks he's got it all figured out, and orders Bong-geun to act like he's on Do-young's side so that Dal-goo's side will pay him more for his vote. He won't be eliminated that way, and he'll earn a little money.
Woo-jin keeps a sharp eye on Do-young as he pulls Bulldog into one of the soundproof booths for a one-to-one campaign. Bulldog attempts to stay firmly in Woo-jin's camp, but begins to doubt who's telling the truth when Do-young claims that it was Woo-jin who thought of hiding the funds, not him.
Which would mean that Dal-goo's second promise was actually true, giving Woo-jin the perfect opportunity to hide the funds then and claim that it was Do-young who did it the first round. Do-young plays totally innocent, all aghast that Woo-jin could even think up such a trick—but what he wants Bulldog to consider is that he's not the one who still has an unused false promise. That person is Dal-goo.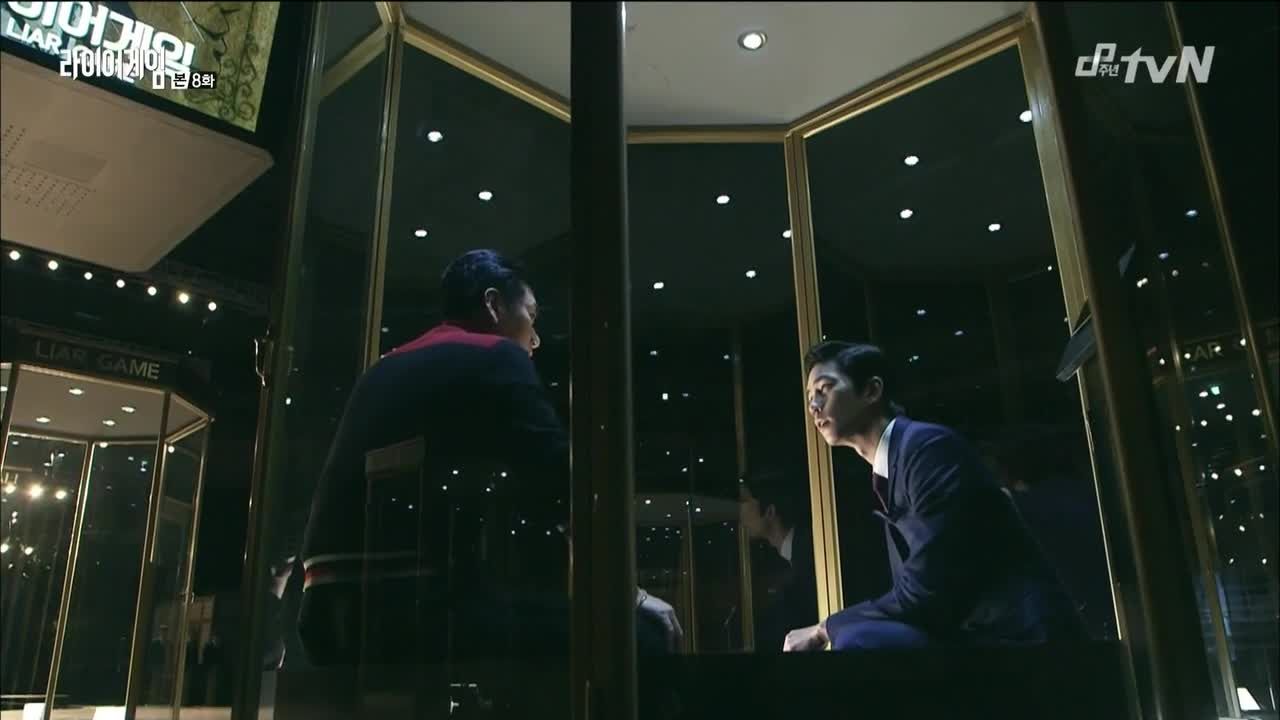 To further instill doubt, Do-young asks Bulldog if he ever got to see Woo-jin's safe when he had to show his own. Do-young cites this as proof that Woo-jin hid the money in his own safe or Da-jung's, and asks Bulldog to trust him enough to give him his vote.
Jaime works the same sort of voodoo magic on Actor Gu, and I have to commend her for making it so that Gu believes he's coming up with his own ideas when she's the one who planted them.
Do-young moves onto Bong-geun and asks him if he remembers the reason he created Liar Game—to strip down people's facades by putting them face-to-face with a huge pile of cash. He wants Bong-geun to see through what Assemblyman Kang is doing and to realize he's better than that.
"I'm not asking for your vote," Do-young clarifies. "I'm telling you to make your own decision." Bong-geun refuses to do so unless Do-young tells him whether his third promise was true or false, causing Do-young to ask, "Why is it important whether it's true or false? Were elections ever about promises?"
Winning is important, Do-young argues, but so is the big picture—this round is just a precursor to the next, and if Bong-geun wants to make it to the final round with the biggest prize, he's got to think about surviving this round first.
Da-jung tells Woo-jin that she heard Actor Gu telling the others he'd vote for Do-young, but Woo-jin knows that's just his way of thinning out the herd voting for Dal-goo. After all, Dal-goo promised to split the money equally among his supporters, so it's in Actor Gu's best interests to have fewer supporters to share the winnings with.
Regardless, Woo-jin knows Actor Gu will still vote for Dal-goo and tells Da-jung to relax. But something's been eating her this whole round, and when he finally asks her about it, she replies that the idea of punishing betrayal and rewarding trust has been eating at her ever since he said it.
"People aren't test subjects," she continues. "Is fearing betrayal and trusting people to earn a guarantee real trust? Can't we truly trust each other? If we show them what real trust is—…"
"…It doesn't exist," Woo-jin cuts her off. The truth she's talking about only exists among fools or charlatans with something to hide. It's up to them to make the others realize what's true or false, and which choice is better for them.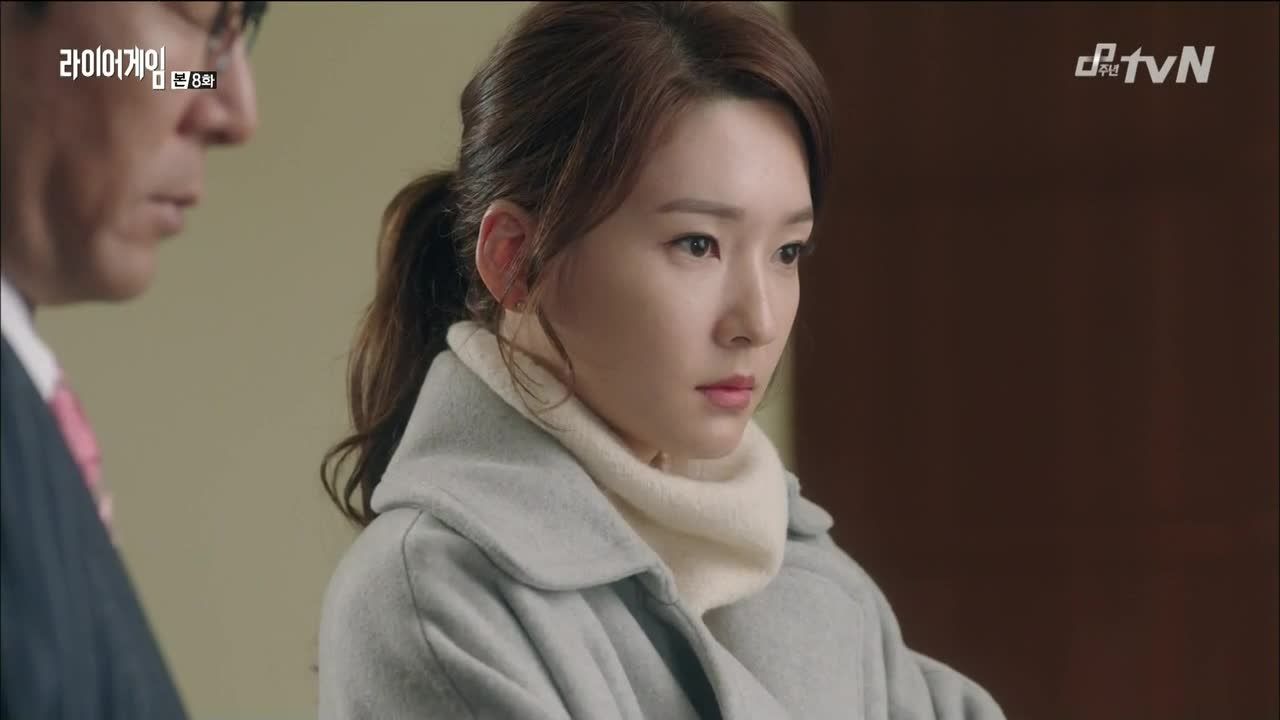 From their vantage point, PD Lee comments that the game is becoming disorganized. Director Jang just shakes his head that Do-young isn't trying to uphold his reputation as an MC like he thought—instead, he's using any means necessary to survive the game.
Do-young's individual talks achieve their cumulative effect when Bulldog, Bong-geun, and Actor Gu discuss the possibility that Woo-jin may have been fooling them this whole time, and that Do-young is telling the truth.
Woo-jin can't hear what's going on but knows it isn't good, so the only surefire way he can think of to earn everyone's trust is to hold a group campaign where he can show them his safe…
…But no sooner does he raise his hand to call for a meeting that Do-young raises his first, knowing exactly what Woo-jin had planned. He'll take up all the time remaining before voting so that Woo-jin won't get a chance to prove himself.
"We're one step behind," Woo-jin says, half-stunned that he's been outmaneuvered by Do-young.
Do-young uses his silver tongue to tell the remaining contestants that he can't decide the truth for them—instead, he'll let them decide the truth for themselves. "Because the truth is simple."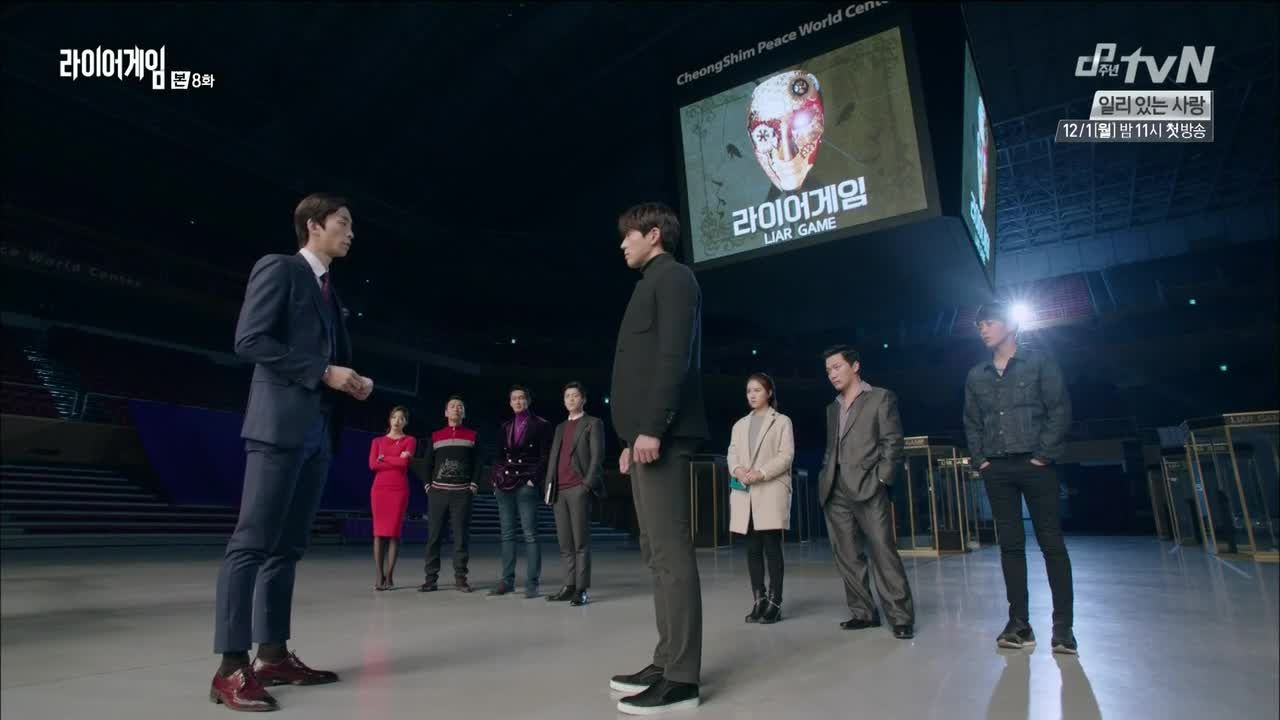 Woo-jin raises his hand to challenge Do-young on his high-flown but ultimately empty words, because if he's claiming that authenticity isn't all that important, he's acknowledging that his last promise was false, isn't he?
"If that's so, do you have any way to prove the truth?" Do-young returns coolly. Woo-jin says that he does by opening his safe and proving to everyone that he didn't take the treasury money. If none of them have the funds, then Do-young will be proven to be the liar.
Do-young sounds like a practiced attorney when he gives Woo-jin a roundabout answer about how it wouldn't make any difference without making it sound like a roundabout answer, all while giving him an option to make his case through Da-jung.
Because she can't lie and everyone knows it, Do-young is willing to give her the opportunity to try and convince the other contestants. Da-jung looks nervous, but Woo-jin doesn't flinch as he chooses to hear the truth over making Da-jung grandstand.
Of course, it can't be that easy, which is why Do-young wagers a bet. Woo-jin can only hear the truth from him if he wins.
It all comes down to calling a coin toss with one of the golden, ten-thousand-dollars-a-piece game tokens. Whoever tosses the coin can either tell the truth or a lie, and it's up to the other to discern which it is. Ooooh. Is Do-young going to succeed in lying to the human lie detector?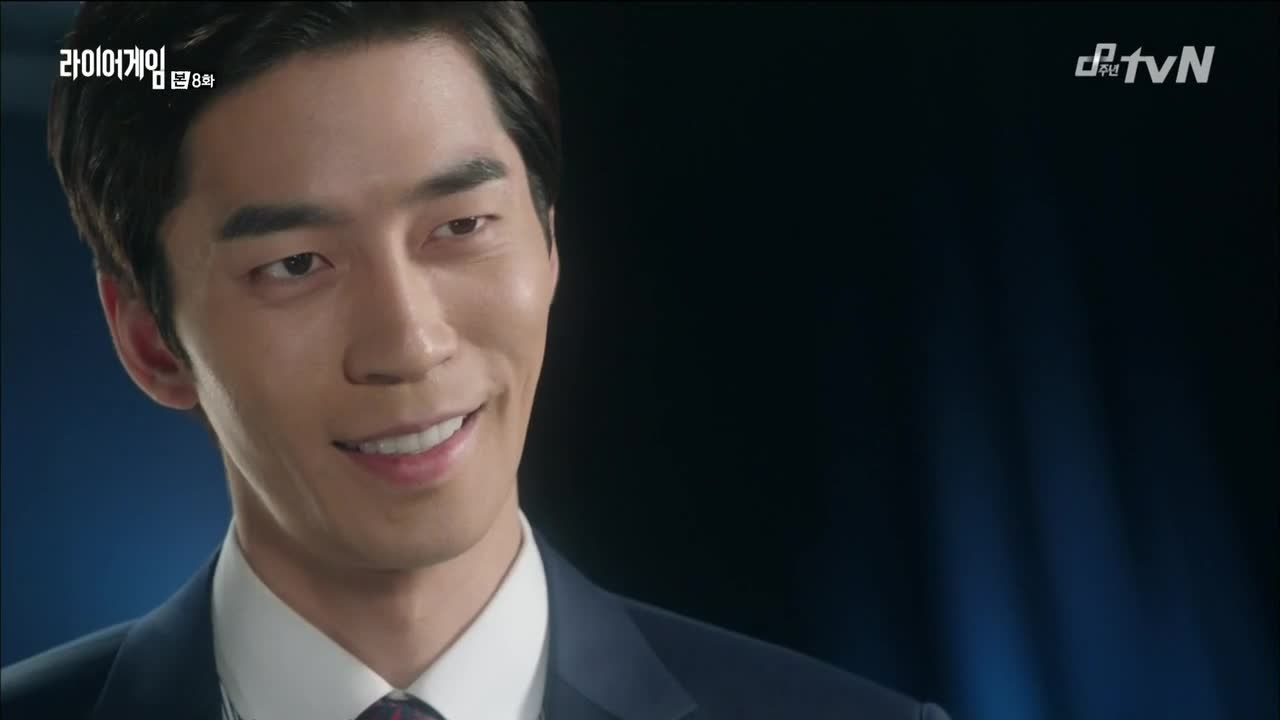 The rules are as follows: If the person guessing the truth guesses incorrectly, the coin tosser gains a point. Conversely, if the guesser guesses correctly, they become the coin tosser. The only person who can win points is the one who tosses the coin, and the first one to seven points wins.
Woo-jin lets Do-young toss first, but when Do-young claims it's heads, Woo-jin manages to catch him in a lie by studying his every facial tic when he asks what the heads side of the coin even looks like. When Do-young hesitates just a little, Woo-jin knows it's tails.
When it's Woo-jin's toss, Do-young incorrectly calls the coin, resulting in the first point for Woo-jin. Then another point. And another. There's no way Do-young is letting this happen purposefully, right?
Do-young does get it right once, resulting in the coin being returned to him… but then Woo-jin guesses correctly and gets it right back. Woo-jin thinks it's his superior ability to tell a truth from a lie, but Do-young turns the tables when he claims he's just been going easy on Woo-jin thus far.
Woo-jin scoffs, but Do-young looks him dead in the eye as he asks, "Do I look like I'm lying?" Woo-jin says nothing, so the game continues. I wonder if he could actually tell if Do-young was lying or not.
Now the game takes a turn in Do-young's favor, since Woo-jin starts reading him wrong and guessing incorrectly. The points quickly add up so that the two are tied at six, and for the first time, Woo-jin starts to look just a wee bit unsettled as he struggles to read Do-young's every move for a tell.
Do-young only has to win one more point to win the bet, leaving Woo-jin thinking fast once he calls the coin. Only now does he begin to wonder if Do-young is deliberately manipulating his facial tics to make it look like he's lying, but he can't be sure of that either.
Left with no other option, Woo-jin decides to close his eyes and rely on luck as he calls Do-young's claim true.
"False," Do-young replies. Which means… Woo-jin lost.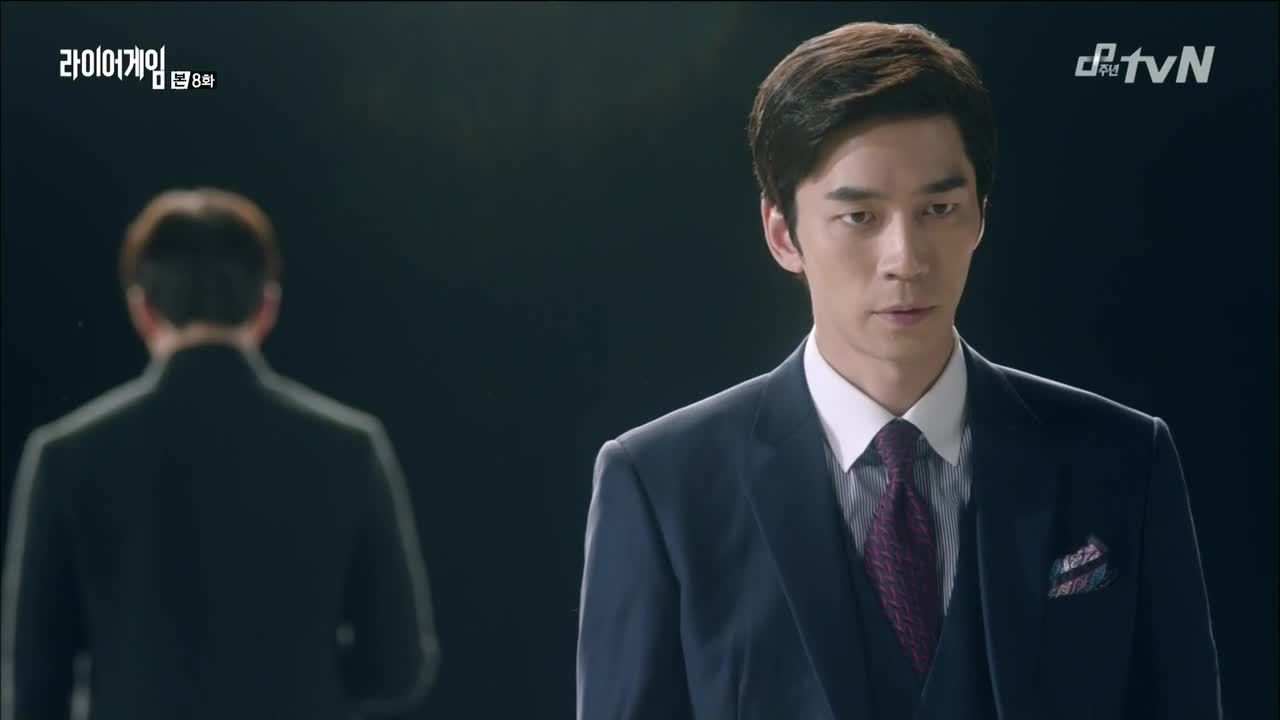 Do-young leans in to all but whisper his next gloating words to Woo-jin: "You're obsessing over the game. You've lost your touch. People don't care about the truth, they believe what they want." He even drops to banmal(!!) to add, "Then that becomes their truth."
Woo-jin can do nothing as Do-young addresses the remaining contestants before the vote, and while he gets in a dig about how they've overestimated Woo-jin's abilities, he makes it clear that discerning truth from lies isn't what matters.
What matters is that they join the team most likely to win. "Become citizens of the winning nation," he challenges.
By a one-vote lead, Do-young is elected president during the final round. It's time for him to pony up to his promise to follow the whims of his supporters, except for the tiny part where Do-young admits his final promise was a lie.
However, he still rewards his supporters by giving them hundreds of thousands of dollars a piece. But when it comes to Jaime, who Do-young admits played the biggest part in his win, he gives her… nothing. Her briefcase of money will be going to the eliminated Lawyer Go.
Jaime's jaw drops as she furiously gestures to all the money Do-young still has left over, which he claims he needs for other purposes. She is NOT satisfied when he promises to give her a bigger reward if she stays loyal to him through the next game. "You can't do this to me!" she screams.
"Why not?" Do-young asks simply. Hahaha. This man is brutal.
Since winning entitles Do-young to two eliminations of his choice, he first picks Assemblyman Kang, and then calls Woo-jin's name—not to eliminate him, but to tell him that life's not so bad just because he lost once.
The contestant he actually eliminates is Bong-geun, but it's hardly an elimination when he gives him the nine hundred thousand dollars from the treasury. He claims he's following Da-jung's example from the last game by giving the contestants he eliminated the means to follow their dreams.
Director Jang throws a fit over the publicity stunt Do-young just pulled, and doesn't take kindly to PD Lee's prodding questions about him having backed Do-young's entry into the game in the first place.
But it's not because she thinks Director Jang pulled the strings—rather, her concern is that Director Jang and Jaime are being manipulated by Do-young. "I don't know what Do-young is up to with this game," she adds. "But I'm not going to let him do as he likes from now on. Because this… is my show."
Do-young approaches Woo-jin after the game and extends his hand: "Didn't I tell you? I've never lost a battle. This was fun." Woo-jin declines to shake his hand.
A few bottles of soju later, Dal-goo is in a mood to blame an already-downtrodden Woo-jin for losing: "You said you'd protect Da-jung. You said you were confident that you'd win!"
Woo-jin stops him with a hand over his mouth before he can drunkenly reveal exactly why Do-young is so frightening (since she doesn't know about Do-young's hand in the L Company connection), leaving Da-jung to try and cheer him up.
"Don't blame yourself too much," she says. "You can't win every time. We still survived, so we'll have another chance." Woo-jin doesn't look as certain as he replies in a low voice, "Don't trust me too much."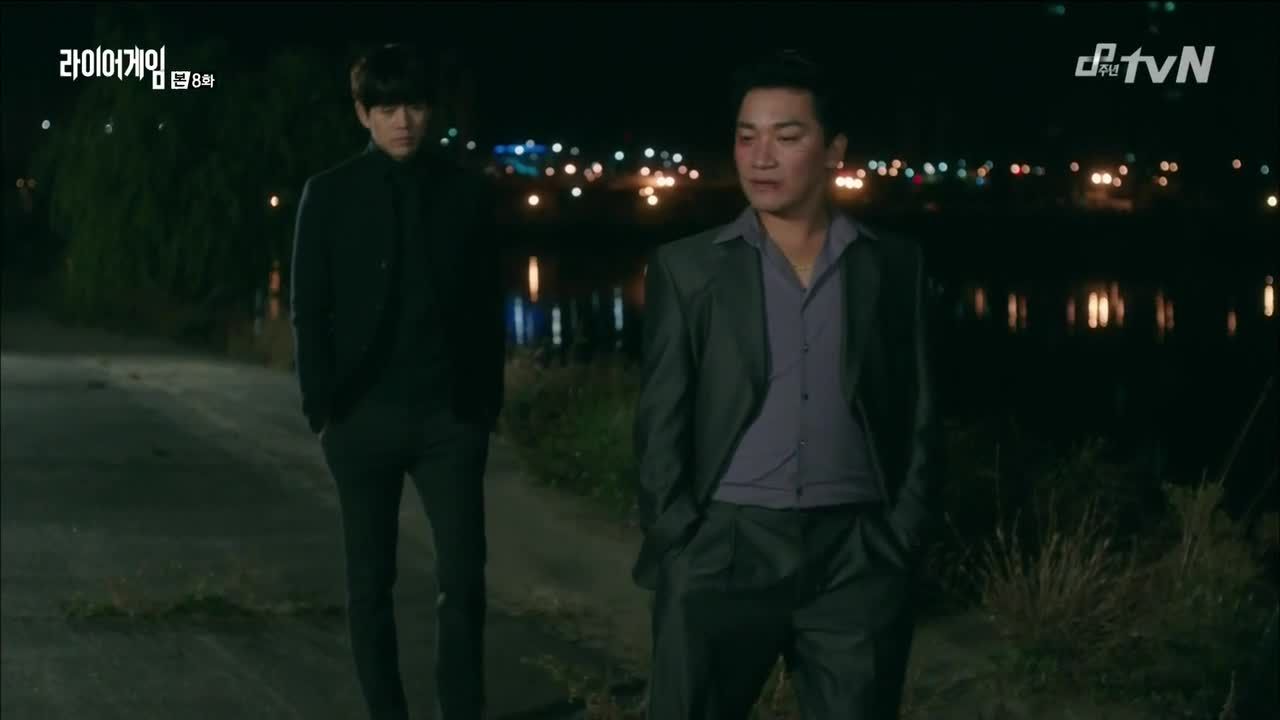 The two men walk home, leaving Dal-goo free to voice his slurred opinions: Is Woo-jin doing this for Da-jung, or Do-young? "If you're using our Da-jung-ie for your revenge, I'll kill you."
When Woo-jin is finally curious enough to ask why Dal-goo cares for Da-jung so much, Dal-goo reveals that he found a commonality with Da-jung in their uncanny ability to be duped.
The only reason he went to prison at all was for a woman he loved, but after she betrayed him, he made a vow never to trust anyone again. But then he met the kind and gullible, who reminded him of himself.
"I want her to live well," Dal-goo ekes out while choking back tears. "In this shitty world, I want that dummy… I want her to be happy." Lest we dissolve into puddles of Awwww, the moment is broken when Dal-goo vomits.
But he suddenly remembers what it was President Bae told him about Do-young before he almost got sliced open: "Kang Do-young, that bastard, isn't even human. He's completely empty inside."
Reporter Gu tells Woo-jin about the suspicious circumstances surrounding Guru Pippi and Lawyer Go's sudden disappearances, which wouldn't arouse suspicion at first glance. But she knows better.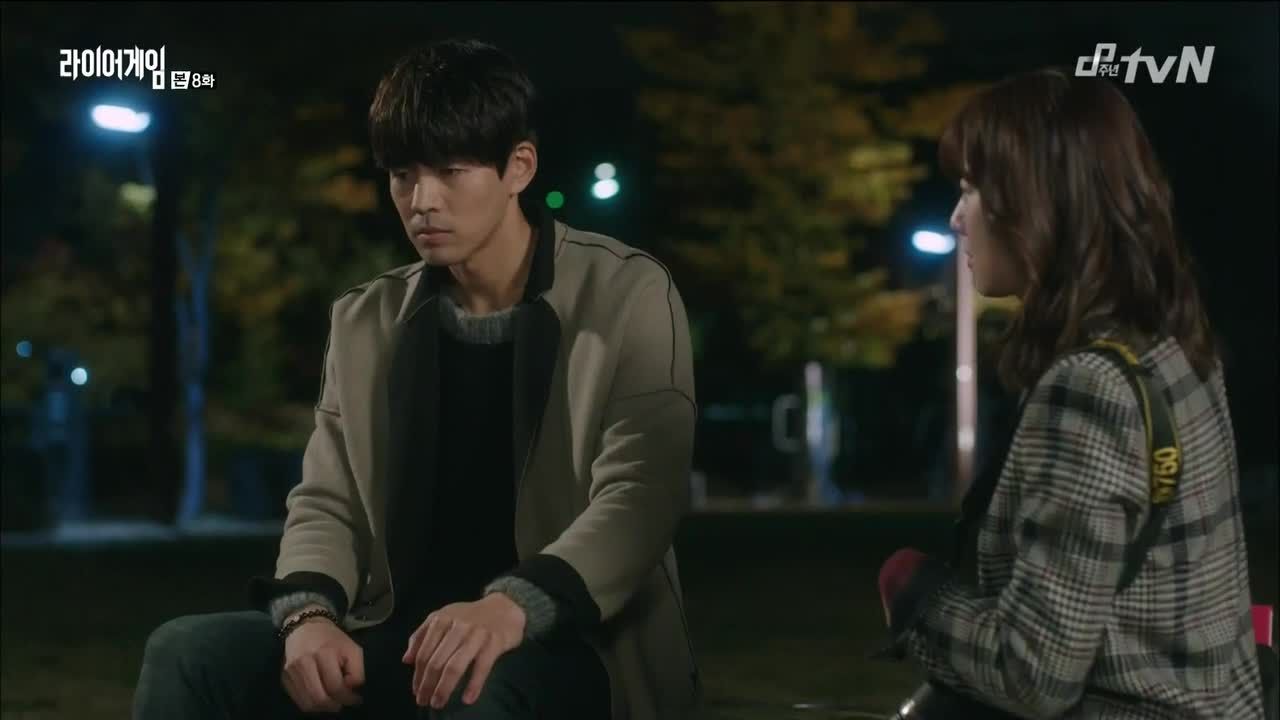 Woo-jin is more interested in the background info she's fished up on Do-young, before he asks her whether she's ever met someone who could control their microexpressions—so named because they're supposed to be brief and involuntary.
She claims that it's impossible to control them, which is why Woo-jin is so good at detecting lies through people's microexpressions. "Kang Do-young can do it," Woo-jin admits. "I've never seen it before either." Reporter Gu wonders if this means Woo-jin has found his first natural enemy—his true nemesis.
Woo-jin stumbles across a damning piece of info on the first page of Do-young's dossier: his supposed U.S. address, "Walden Two," is made up. It's from a novel of the same name by psychologist B.F. Skinner about creating a utopia through behavioral engineering.
And according to Woo-jin, communities formed to carry out these macabre experiments based off the book's idea of controlling people's thoughts by shaping their environment—basically, everything creepy about cult psychology and group think, mixed with a little bit of "Big brother is watching you" paranoia.
PD Lee meets with Da-jung's father in an attempt to convince him to see his daughter, and when Do-young is informed of it, he declines to show the footage on the show.
Then, while facing a mirror, Do-young covers the top half of his face with his hand as he manipulates his mouth to mimic a range of different emotions…
…While Woo-jin creates a wall of evidence by tacking up a chilling photo of a doctor and a group of boys wearing identical masks right next to a photo of Do-young.

COMMENTS
Yes, yes, a thousand times yes to this twist. I really didn't think I could love this show much more than I already did, but it's almost eerie how this show manages to be everything I love about good fiction. The last show that stole my heart this way was End of the World, which I recognized as being a niche show for a niche audience that I was just weird enough to be a part of.
But Liar Game is its own beast, because it's managed the rare feat of harnessing bizarre and fantastical elements into a package with mass appeal, and handles all those elements with a technical mastery that never fails to impress each and every episode. Not only was this hour yet another well-executed foray into the depths of human depravity and the small band of people with the huevos rancheros to challenge the status quo, it was also a focused character study that hit all the right buttons—which all goes to say that this was a pretty flawless hour of television.
I hesitate to call this the first real face-off between Woo-jin and Do-young when they've been pitted against each other from day one, but watching them go head to head (and literally brain to brain) so directly was everything I'd ever hoped for and more. And the fact that Do-young actually won in a fair fight against Woo-jin? A-mazing. It's exactly what needed to happen to keep us—and our good guys—on their toes, especially since Woo-jin doesn't seem like the kind of guy who hears "You can't win 'em all" ever, if at all.
And that's the sort of thing you don't want to hear when your archenemy is literally an evil mastermind who knows more about how people work than you do. We'd had our suspicions about how Do-young could fool Woo-jin's internal and unfailing (at least until now) lie detector, and while we knew Do-young's motivations were sinister and strange, this latest reveal just took things to a whole new level. Because now we know that the greatest villain dramaland has ever seen is conducting a sinister social experiment based (possibly) on a childhood spent wearing a mask as part of someone else's sinister social experiment. Best origin story ever, or greatest origin story ever? I can't decide.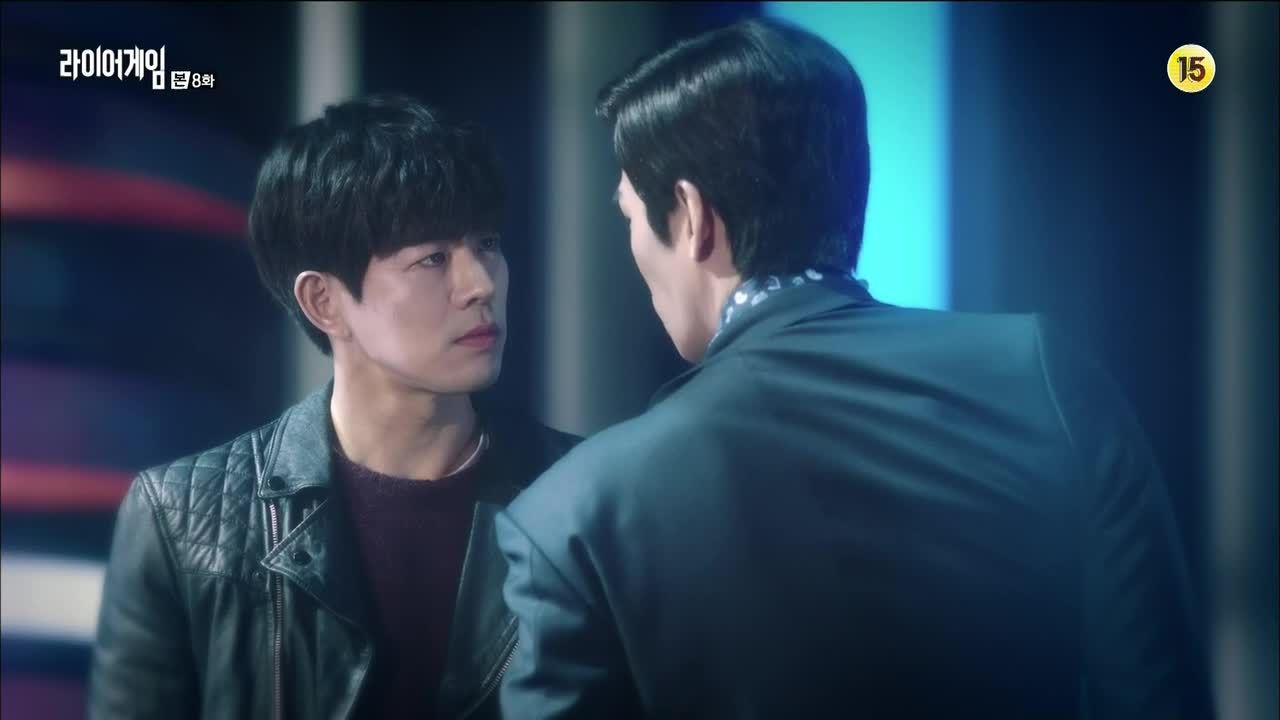 RELATED POSTS
Tags: featured, Kim So-eun, Lee Sang-yoon, Liar Game, Shin Sung-rok